Top Amazon Giftcard Giveways Feed (updates hourly)
This live feed shows the most popular Amazon giveaways on Instagram. Feel free to check this page every hour to see the newest top rated giftcard or product giveaways for you to enter.
Amazon giveaways 2023 overview
Amazon giveaways provided customers with a chance to win free items from vendors, and vendors with a chance to attract more potential customers and engagement.
Amazon Giveaways were launched in 2015, but discontinued in 2019. Fear not, there are still plenty of ways to enter free Amazon giveaways.
Despite the closure of Amazon's giveaways, there are still thousands of Amazon giveaways to enter via independent merchants who sell their products on Amazon.
So it's good news after all. There are still thousands of Amazon giveaways running every day. Up for grabs are gift cards of different values, household items, and branded goods, to name a few.
Now that Amazon's giveaways are no longer around, you might be looking for its alternative. You've come to the right place.
In this article, we will cover all you need to know about Amazon giveaways and your options for entering other Amazon giveaways.
First, let us explain the evolution of this service, what happened to Amazon Giveaways, what the official website used to offer, and what it offers now. You don't want to miss it.
Is Amazon doing giveaways now?
So what happened to Amazon Giveaways? Amazon announced on October 10, 2019, that Amazon Giveaways would no longer be running.
Until October 17, customers could still enter giveaways, but new giveaways could only be created up to October 10, 2019.
This seemed like a fast turnaround from the announcement of Amazon Giveaways' closure to its retirement.

The reason that the Amazon Giveaway program was retired is unknown. But its legacy remains and the Amazon/giveaways popularity is not forgotten. Amazon states in its FAQ, "We constantly evaluate our programs, such as Amazon Giveaway, to ensure we are always improving the customer experience on Amazon."
Amazon giveaways allowed independent merchants with online stores to enhance their presence and connect to a wider audience.
The Amazon giveaways promoted independent business products while giving its customers a chance to win big.
Does Amazon still run its own giveaways? Amazon no longer does giveaways directly from its eCommerce platform, even though do sell giftcards that can be used for giveaways from third parties
Amazon also hold giveaways on Amazon Prime and their Amazon app. Keep reading to find out more about that.
Still, you may want to find alternative giveaway holders to find free Amazon products online.
Amazon customers still have the chance to win big, but they're looking for alternative methods. That's exactly what we'll cover in this article.
What is an Amazon giveaway?
To backtrack and discuss what an Amazon giveaway is, let's cover how Amazon giveaways used to work.
The Amazon giveaways were straightforward to run and enter. To create a giveaway, vendors would access a special page through the Promotions tab on their account, where they would be able to select what item they would like to give away to lucky customers.
Vendors would then choose a prize product to give away, how many prizes participants could win, and the type of giveaway.
For example, participants could enter instant-win giveaways, sweepstakes, or the easiest-to-win giveaways, such as first-come-first-served. First-come-first-served participants could enter a giveaway with a single click. They could enter simply by following an author or viewing a video.
There was also the option to give customers a discount code for the giveaway prize on offer, if they didn't want to enter or didn't win.
This often resulted in a large number of sales – many people would decide that the product was worth purchasing if they did not win, and were further encouraged by hefty discounts of 20% to 30%.
This service was an amazing opportunity for vendors to attract new potential customers and promote their products. Prizes most often consisted of electronics and Kindle e-books, but you could also easily find Amazon/giveaways for home goods, kitchen accessories, and even exercise gear.
Unfortunately, now that Amazon has changed its services, customers need to look elsewhere to satisfy their growing wish to win Amazon gift cards and product giveaways.
What are the alternatives? Below are several gift card giveaway sources that work similarly to Amazon giveaways.
How do I participate in an Amazon giveaway?
It's still possible to participate in an Amazon giveaway. Both vendors and entrants can find what they're looking for and still run Amazon giveaways, in another way.
For vendors, the process is just slightly different than it used to be. Vendors can still offer you their Amazon products, but you'll find the giveaway hosted on another site.
Finding a giveaway isn't too complicated for entrants, but you need to know where to look. To help you get there, we've created a summary of what we've found.
Giveaway Websites such as ours are one of the best ways to find giveaways, and more specifically in this case, Amazon giveaways. One of the most common sources of free Amazon gift cards are websites specially dedicated to giveaways.
Another method for finding the best Amazon giveaways is through social media. Some of the most popular apps, such as Instagram, Facebook, and Twitter, are used to promote these giveaways and offer gift cards with a wide range of values.
You will also find third-party platforms, such as Gleam or Rafflecopter hosting Amazon gift card giveaways. These platforms are used by other websites to host giveaways rather than creating the giveaways themselves.
Alternatively to the above, keep reading to find out what other Amazon/giveaway options we've found.
The above is an introduction to how you can participate in Amazon vendor's giveaways and a glimpse of our following guide.
Next up, here is an in-depth overview of strategies for where and how you can enter the best Amazon giveaways.
9 Tips for finding the best Amazon product giveaways
Here are the 9 best tips for finding and winning Amazon giveaways:
1. Focus on what you want to win
Let's start with the basics and something fun. Tip number 1 is enjoyable!
One of our favorite tips for finding and entering giveaways is to focus on prizes you want to win. Who doesn't love adding items to their wish lists?
Finding the best Amazon giveaways won't be a chore by focusing on what you want to win.
We recommend you make a list of what you want to win, then use those as search terms along with Amazon giveaways. You never know. You may be pleasantly surprised at what you can find.
You will often find more than Amazon gift card giveaways being held. Businesses also run giveaways with their Amazon products as prizes, i.e., those that are sold through Amazon.
With this said, it can be tempting to enter every single giveaway you can get your hands on. To save time and hassle, you should focus on entering the giveaways you're really interested in.
On your search, you may find there are too many to enter going on at once. You may need to choose what giveaways you consider the best of them all and enter those.
By doing this, you'll also be more determined to win. If you really want the prize, you'll be driven to win!
And once you've entered a giveaway, if this is allowed, you can invest more of your time to make as many entries as you possibly can.
2. Giveaway websites
One of the most common sources of free Amazon gift cards are websites specially dedicated to giveaways.
Some offer only Amazon gift cards, while others also have gift cards for various retailers, phone app stores, and games.
These often require users to create an account and answer questions in a survey format.
Many websites offer these gift cards in exchange for information about personal preferences, or general information that helps them determine demographics for their websites.
Sometimes, these surveys are quizzes about a specific topic, either related to the item being given away or to the website that's being used.
Other sites simply ask users to provide an email address or phone number that can be used to contact them if they are a winner.
One example of a dedicated giveaway website is Give Zone. There, you can find Amazon gift cards with values from $10 to $200, as well as gift cards of various values for Xbox, Steam, iTunes, and even League of Legends.
To enter these giveaways, users are asked to complete quizzes and tasks to earn tickets; each ticket gives users an additional chance to win the giveaway, so the more, the better.
There are many giveaway websites to choose from, plus, other websites too – we'll cover them in our tips guide. Keep reading to find out what those are.
3. Social media
Another source of Amazon gift card giveaways is social media. People most often use Instagram, Facebook, and Twitter to promote these Amazon/giveaways.
Gift cards are offered as prizes with a wide range of values. Many businesses run these GC giveaways, and it is always up to the individual how much money will be loaded onto a gift card.
During these giveaways, people most often ask users to follow their profiles, as well as like, share or comment under the giveaway post, sometimes even tagging friends and family to increase their chances.
Then, after a certain period, the person will either manually go through the process of choosing a winner or use an automated program to randomly select a winner that meets all of the criteria they have provided.
Some people do these giveaways simply to be generous; celebrities or influencers want to say 'thank you to their fan base or just help someone in need.
Others may use these giveaways as a way to promote themselves or a brand they represent, as their generosity will be seen as something positive. That key leads to them gaining more exposure and popularity.
Of course, there is always the risk of scammers creating fake giveaways on social media. They either cheat people out of their time and money or simply bring more fame to themselves.
They will offer almost 'too good to be true prizes, such as a $1,000 Amazon gift card for seemingly nothing in exchange, but when it comes to picking a winner they will somehow try to convince someone to send them a small fee to receive the prize or will completely delete all posts related to the giveaway and never choose any winners.
Please stay safe while engaging in giveaways on social media, and make sure to never send anyone any money or personal information!
4. Third party platforms
Another source of Amazon gift card giveaways is third-party platforms, such as Gleam or Rafflecopter.
These platforms are used by other websites to host giveaways, rather than creating the giveaways themselves.
For example, if someone wanted to run a giveaway on their reading blog to win a $20 gift card for Kindle e-books, they would be able to go onto Rafflecopter and launch the giveaway.
Sites like this allow users to customize and personalize the giveaways in whatever way they want.
Giveaways are structured by: how winners are selected and what types of entries are accepted (i.e., watching a video, signing up to a website, answering a question, following a social media account, etc.).
Also included are the terms and conditions, and many more can be changed and selected at the click of a button.
Of course, the more advanced features come with a price, with many of these sites offering both monthly and one-off plans to suit every need.
Many users can probably get away with using the free versions of these sites, particularly if the giveaway they are planning to launch will have simple rules and a straightforward method of picking winners.
Some of these sites also allow users to browse live giveaways that they are currently hosting from one main list. This allows lesser-known sites and blogs to be discovered through these giveaways and allows new clients to engage with them.
5. Forum sites
Another trick to scoring Amazon discounts and deals is to search through forums hosting giveaways. Similarly to giveaway websites, forums in particular have a community and social aspect to their services.
You should check out the forums Reddit for Amazon/Reddit/giveaways and Promo Today for worldwide Amazon giveaways, and specifically for those in Canada, redflagdeals(dot)com.
Reddit is a social forum, content rating, and discussion website. Registered users submit content to the site, which other members can vote up or down.
You will find a multitude of free stuff from Amazon listed in Reddit groups and subreddits, the most popular of which is r/giveaways. There are more than 30,000 giveaways listed on Reddit, and approximately 50-100 are added every single day.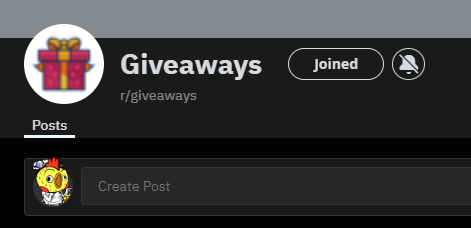 Another popular forum, is the Promo2day Community features software giveaways and computer discussions, along with a fun, safe atmosphere. You will need to register to the community before making posts, chatting, or entering the forum giveaways.
If you go to Promo2day Forum's "giveaway center" here, you will find a whole list of giveaways to enter. Within that, you can search for Amazon giveaways where you will find discounted gift cards, free vouchers and more. You're also welcome to suggest other giveaways to Promo2day which they will consider running.
Redflagdeals is known as the leading provider of online promotions and shopping tools to Canadians. They publish thousands of deals and coupons, including giveaways, across more than 70 categories. Their company is fully dedicated to finding deals, coupons, and freebies and sharing them with you. RedFlagDeals.com draws in close to 4 million visitors every month, and there are more than 775,000 registered users in their community.
If you're based in Canada, this giveaway forum is perfect for you. Whichever forum you choose to use – by using a forum and entering giveaways, you can socialize, ask questions and chat with the other members of the forum. That's one social way to find the best Amazon giveaways on offer.
6. Join Amazon Prime for Prime Day
In case you were unaware, here's a heads-up. Amazon is still running giveaway events over on Amazon Prime for Prime Day. If you want the chance to win free and discounted stuff through Amazon, you should apply for an Amazon prime membership.
These giveaways, also known as sweepstakes, are available to play for both UK and worldwide, and US residents.
Amazon Prime Day typically happens once a year, but in 2022 Amazon surprised Prime shoppers with a second sales event in October, Amazon Early Access Sale, just a few months after the July Prime Day. This exciting 48-hour event is usually run annually when Amazon creates discounts for thousands of products across all categories exclusive to Prime members.
There are freebies up for grabs too. As part of this year's Prime Day promotion, Amazon Prime members could claim over 30 free games. Some of the games included PC versions of Mass Effect Legendary Edition and the recent Codemasters racing game Grid Legends.
Amazon let their customers know that while the promotion's running, Prime subscribers are given access to download over 30 popular PC games for free via the Prime Gaming service. We recommend you check out Prime Day to claim some of these freebies.
Most deals will run until 11:59 pm PST and remember you have to be a Prime member to join Prime Day. Membership costs only $14.99 per month or $139 per year, with discounts for college students.
In addition to Prime Day deals, Prime memberships give you access to fast shipping options on millions of products, plus Prime's Try Before You Buy program and more. Prime Day: Lightning Deals, run for a few hours; Deals of the Day, run for one specific day; and Best Deals, can extend beyond the two-day sale. There is also talk of Prime Day Small Business Promotion, so stay tuned. Giveaway Listing will keep you informed about the next Amazon Prime event.
During this summer's Prime Day there were 5,000 gift card prizes on offer, including thirty £5,000 Amazon gift cards in the Prime Day giveaways. Other prizes and deals on offer included tech and homeware items, with deals on Amazon devices, like Fire TV sticks, Amazon Echo and Alexa, Kindles, and Audible subscriptions.
Those sales tend to sell out fast, and you can find the biggest discounts on those purchases. There is also the chance to score deals on clothing and shoes, luggage, beauty products, outdoor gear, and family essentials.
7. Amazon App giveaways
If you do subscribe to Prime, we recommend you download the Amazon Prime app so you don't miss a beat.
Amazon announces the dates of the next Prime Day events here, and as noted above, if Amazon are feeling generous, they may run another spontaneous Early Access Sale.
Amazon lets its customers know to use the Amazon app to get notified when special promos and giveaways start in the app.
All you have to do to get notified is tap the app's main menu (the three bars in the upper left corner), and then tap "settings", then "notifications", and enable "personalized notifications".
There is also the option to review this same page by searching "chance to win" on the search bar of the app.
Amazon also states that giveaway prizes are added every day.
Don't be too disheartened if that's only during the 48-hour Prime Day deals.
If the last giveaways are anything to go by, we know Amazon change what they offer in a heartbeat, and this year they offered not only one but two giveaways and discount events.
If you love Amazon giveaways, you won't want to miss this chance to win special giveaways from Amazon.
8. Blog sites
While searching for giveaways on giveaway websites, here's another tip – not only giveaway websites are dedicated to running giveaways. There are some companies who are committed to holding giveaways on their website, yet that's not their whole business model.
Take for example, Steamy Kitchen(dot)com. Steamy Kitchen is a food blog all about sensual cooking and mindful eating, with a mission to limit food waste.
Steamy Kitchen's blog contains meal plans, recipes, and tips for minimizing food waste. Plus, they have a whole section on their website dedicated to hosting giveaways. In fact, for the Steamy Kitchen fans, that's one of the most popular aspects of their business.
You will find a whole webpage dedicated to giveaways on Steamy Kitchen(dot)com, including a peep into past and current giveaways. There are many and various giveaways running at once, and more than food-related prizes are up for grabs!
What prizes can you expect to find in a steamy kitchen giveaway? The prizes on offer are diverse, and there's something for everyone, from electricals to popular retailer gift cards and spa days. You guessed it, they also have Amazon prizes up for grabs, including Amazon Gift Card Giveaways worth $100.
Steamy Kitchen giveaways mention sponsoring the prizes on their site. They get to choose all of the best and most amazing prizes, which they send directly to the winner, or they can ship the prizes through Amazon, or another online retailer.
In the Steamy Kitchen giveaways section of the website, you will also find games on offer. There are currently five games from memory card games and instant win games. You can expect to win instant cash prizes, gift cards such as the Amazon ones, and grocery cards.
What makes it more exciting for participants, on their website, you will find a winner's list. There are between 8 and 18 winners listed every single week.
When searching for an Amazon giveaway, we recommend getting creative. There are more giveaways out there on websites that may not seem like giveaway websites! To make searching the net easier for you, Giveaway Listing compiles the best giveaway sites around. We will let you know where to find the best Amazon giveaways.
9. Check out Giveaway Listing
Last but definitely not least, here's our final tip for finding the best Amazon giveaways.
Now that we have covered our top tips for finding the best Amazon giveaways, we suggest you have a look through our website to find the best picks of the bunch.
On your search for Amazon giveaways on our website, you will also find more advice from us about what it takes to win the best giveaways.
Keep reading to find out more from Giveaway Listing about Amazon giveaways.
To note, just by getting to know all of the many giveaways on offer while using our guide, you will raise your chances of finding the best Amazon giveways. The more giveaway sites you know, the more you can enter.
In addition to that, we share how to enter these giveaways and our tips for maximizing your winning chances.
Do you have another burning question about Amazon giveaways we can help you with? You might not have any questions left by the end of this article!
If you want to know more, you're welcome to leave us a comment or drop us a message.
For now, we've covered the answers to the most talked about Amazon giveaway questions. There are many ways to find the best Amazon/giveaways.
Keep reading for more answers to the hottest questions about Amazon giveaways, plus a lowdown of what the Amazon/Reddit/giveaways are.
What is Amazon freebie?

Who doesn't love freebies? This is by far the easiest hack to pick up free stuff from Amazon.
Amazon freebie is a popular search term you can use on Amazon.com. It's precisely what it says in the title, you can score free stuff on Amazon.
Amazon freebie is a surefire way to get free stuff on Amazon, which by the way, isn't connected to official giveaways but is connected to free products being given away.
Start browsing what free stuff is on offer by searching for "freebies" in the Amazon search bar. You'll see the listings for everything on Amazon currently being offered for free.
You won't find items worth thousands listed there, but you could easily get your hands on some free audiobooks from Audible and free Kindle e-books. It's still valuable free stuff. You'll love this function, especially if you love books and limited music – it's worth browsing what's on offer to see what you can find.
Another tip and something else to consider. If you haven't already noticed, many e-books on offer state "Free with Kindle Unlimited membership."
That leads us to other alternatives for finding free stuff on Amazon. Did you know you can get free 5GB of Cloud Storage? If you didn't know, you're not alone, it's still slightly under the radar. Not as well known as Amazon freebie – Amazon offers 5GB Cloud Storage for free, and that's not exclusive for Prime members. Anyone with an Amazon account gets this free storage. With this freebie, you can store more of your favorite music, videos, photos and files for no charge.
Here is another tip from Giveaway Listing. You can find Amazon freebies from legitimate Facebook and Meta Groups. If you're a Metaverse member, why not browse through the various Facebook groups dedicated to Amazon freebies. You are bound to find great offers, just make sure to check the legitimacy of each post. It pays to do your own research on reported offers before you interact with them. You will also find groups where Amazon sellers trade their free products in exchange for a small favour such as leaving reviews for their products.
As noted, even though Amazon/giveaways have stopped running on Amazon, aside from Prime, it's well worth checking out what free stuff you can find on Amazon.com, and via other vendors. To expand on product reviews, next in line, we have listed a bunch of cool tips and tricks to becoming a pro at scoring more free goods that are sold on Amazon.
How do you win Amazon prizes?
As noted in our tips guide, if you're well informed, you can still win prizes through Amazon through Prime Day. These giveaways are available to play for both UK and worldwide, and US residents, but hosted via their separate UK and worldwide websites.
During this summer's Prime Day there were 5,000 gift card prizes on offer, including thirty £5,000 Amazon gift cards in the Prime Day giveaways.
For each giveaway, you'll need to find the terms and conditions which will apply. A version was run in the US and in the UK. Follow the links to find out more.
Prizes and alternative free stuff on Amazon
Following on from "Amazon Freebie", an alternative to winning Amazon prizes is doing something in exchange for a freebie. We have listed some creative ways you can do that next. First in line for alternative ways to win free stuff on Amazon is to write reviews for Amazon Vine.
Amazon Vine
Amazon Vine is a program that is invite-only, and invites are only sent to trusted reviewers. Amazon chooses the reviewers, called Vine Voices, based on their previous reviews the Amazon community deems helpful. The better your reviews, the better your chances of being selected.
Being a Vine Voice allows you the chance to sample new and pre-release items for free in exchange for a review of the product.
There's no guarantee of being selected. The only way to try your hand at being an Amazon reviewer is to consistently write informative and helpful reviews on Amazon to increase your chances of getting invited.
Trade in old Amazon devices for an Amazon gift card
If you're thinking about upgrading an old Amazon device, trade it in for a great discount and some Amazon cash. One rule to note, your device has to be an approved Amazon item.
Amazon offers 20 to 25% off new eligible Amazon devices plus an Amazon gift card equal to the item's value. This is all part of a trade-in program you can find on their site.
You even get a free shipping label from Amazon so you can send the item to them for no additional cost to you.
Approach vendors and offer to write product reviews
Another method for getting free items in exchange for reviews is to message vendors directly and ask them.
Similarly to Vine Voices, this isn't a guarantee you'll get anything, but if you've got the time and want to try your hand at getting free stuff, it's well worth a try.
To try this method, first of all, search for the product you want. You want to look for an option that has the least reviews and a cheaper alternative to its competitors. Then, navigate to the seller page which you can usually find under the "Buy Now" button on a product page. Then, click the "Ask a Question" button. Good luck – when you want to ask for the item in exchange for a review. You might be surprised, many Amazon users have got free stuff this way.
While we've covered many ways to get prizes and stuff for free on Amazon, you will find tons of discounts on Amazon offers, more so than free ones. We'll cover how to save money on Amazon including exclusive discounts offers.
Methods for saving money on Amazon
1. Discount Filter
One of the easiest but often overlooked ways to save money on Amazon is to search for products using a discount filter. Amazon's hidden discount search feature allows you to shop for the best-discounted items on the site. You will find the best bargains with the Amazon discount filter.
2. Subscribe and Save
Use subscribe and save to buy your favorite items at a reduced rate. This is especially beneficial for regular Amazon shoppers looking to save some money. You can buy your everyday essentials using this feature and save a hefty amount overall.
Amazon's Subscribe & Save program allows you to set up automatic delivery of items according to your own schedule. You can save up to 15% with 5 or more items in one auto-delivery. It all adds up to huge savings.
3. Deal Alerts
One of the simplest to use and popular features of Amazon's programs is the deal alerts. You can choose to set a "deal alert" for items of your choice on Amazon to get notified when specials go live. This way, you'll never miss a deal you'll love. Opt to get an email or push notifications the moment a deal is posted so you can put the item in your basket straight away.
Amazon giveaways FAQ
Here are the answers to the most Frequently Asked Questions regarding Amazon giveaways:
Does anybody win Amazon giveaways?
Yes, we can verify that people did win Amazon giveaways.
As stated on their website, when Amazon was shipping giveaway prizes directly from their HQ, for non-digital prizes, they shipped your prize directly to you.
If the prize was an Amazon Gift Card, each winner had to create an Amazon.com account to redeem the GC.
The gift card could only be used on eligible Amazon.com goods or some of its affiliated websites. They couldn't be redeemed for the purchase of another gift card.
Also, anybody can win Amazon giveaways held on other websites. As mentioned for each giveaway, we listed, typically, an automated program is used to selecting a winner randomly. That way, this makes it fair for everyone who has entered the giveaway. Everybody gets the same chance of winning.
Did Amazon stop giveaways?
Amazon Giveaways began in 2015 and ended in October 2019. With its change of services, Amazon announced the Amazon Giveaways program was retiring.
These days, it's possible to enter different giveaways via Amazon or find amazing Amazon products through merchants who sell on the site. We cover this and more in this guide.
What is Amazon's returned product giveaway?
Beware, a "Tinyurl5.ru" link has been circulating on Whatsapp & other social media channels. A message went viral, promising to offer thousands of free gifts.
The scammer wrote: "We are happy to announce that we will be giving away 10,000 products that can no longer be sold because they have been returned by our customers."
Users were then asked to download the app and get cash rewards, with a timer set to complete a survey. This URL shortener service will steal your data.
Not only is this annoying, but it could cause issues with your phone and computer. Always trash these scam notifications, don't open them.
Monthly Giveaway Codes
Hey you, persistent reader! Your efforts have been rewarded! Here are 50 codes for GiveawayListing's June's monthly giveaway. You can redeem only 1 code per week.
GLSRJM564XMN
GLKQPFYJ5YEV
GLFH8HHEP9U8
GL6LXU47EBP4
GLKEZFSUQLHL
GLARLBBCNTL7
GLW5EFNQNQP2
GL76VHJKVE3C
GL39BPDCFB5X
GLNBT87TADUE
GLN8936M5WKL
GL6UYKARXE8V
GL9VH89UU3DY
GL5V22KQRBVT
GLGAXJQ7PWJT
GLB7SZX7QVES
GLR49CSPDATQ
GLGCFLG2VVLL
GLQMDSUSRBMA
GLNARELUM3PU
GLG2JHVHH9CX
GLM5SQBQGTEP
GLPG629QPQ5B
GLKS3EBFWKUD
GLSWZTJT4G8S
GLB6EMN3AZTX
GL9ZJV8LJ7SH
GLM23TJNLV4K
GLQB447EDD7R
GLX32J6HKZAS
GL3Y7BN5AALZ
GL5T3PLP955S
GL3KR7B9H5L8
GL2A84ZSYLDA
GL6XWZWJ7FYG
GL68XWGWRZ8U
GLA8RLXJDQQQ
GL2UEFRZRKR9
GL7JXZ76FQ2G
GLC8R2WNB88V
GLRG4XF7TK2S
GLMVKLX2GM37
GL5D4QUQM2MJ
GLGD8L5HYBQT
GLYP5L7P6GPN
GLW4NWWKYMQ8
GLFLE3H6XR49
GLMBGMMSJD5G
GL5MXUWC7F3Y
GLRPFKWRYC35
The final word about Amazon giveaways
Overall, Amazon giveaways allow businesses to expand their reach and find new customers like us. There is no shortage of ideas for those of us who want to find the best Amazon giveaways!
As you've found out here, the official Amazon giveaways are versatile and frequently changing. Prime Giveaways being spontaneously held not once but twice this year reveals more about that.
While Amazon may keep evolving and changing its own giveaways model, so many businesses know that Amazon's popularity isn't going away any time soon.
The great news is you have so many great options as a participant to enter official and unofficial Amazon giveaways. With so many businesses offering giveaways, it's tricky to know which ones to opt for and enter. We get it, that's why we decided to narrow if down and point you in the right direction.
Keep checking back with us for the best Amazon giveaways and discounts. We create guides for the best of both, and we will update you as the upcoming giveaways are announced.
How can you make sure you don't miss an Amazon giveaway? We recommend you refresh your memory with this article and our 9 tips for finding the best giveaways.
We've packed this article with a lot of information, spanning how to find the giveaways, what you need to know – how to enter, plus what you can do to increase your odds of winning. There's a lot here – you may want to return to this article at a later date to learn something new.
And if you've stuck with us this far – you now have all the knowledge in hand to run successful campaigns of your own or join and win more amazing giveaways on the platform.
So without further ado, we wish you the best of luck with Amazon giveaways! Now you know where to find them and how to enter various giveaways, you'll do great. Let us know if you win big!