Win a free PC giveaway
Have you ever needed a new PC or laptop but didn't have the funds to get one?
To solve that, have you ever considered entering a PC giveaway? Here's a good place to start.
New tech can sometimes be costly. Tech companies and brands know this, and for that reason (and to promote new product lines), they might offer their products in a giveaway.
This guide will reveal all there is to know about PC giveaways, including laptops and gadgets in 2023.
We will cover the best PC giveaway sites you can use right now and also let you know other ways to find a free PC.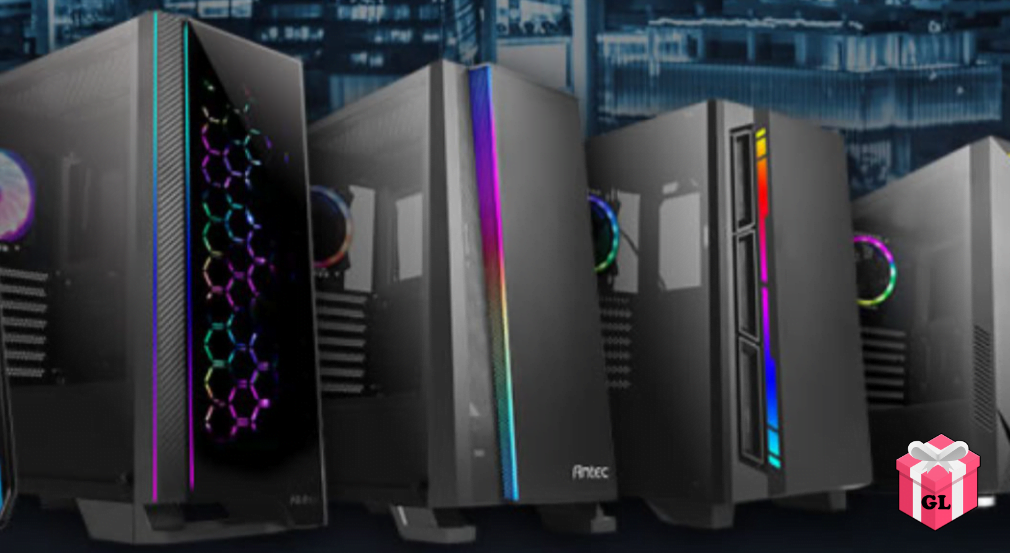 What are the best PC giveaway sites?
Some new laptops these days come with hefty price tags. To balance this out, many PC, tech, and gaming companies give away free PCs to some lucky winners.
If you're on the search for the latest computer for free, you should check out our list.
Let's get to it and list the details for the best PC giveaway sites.
All of the above companies specialize in computer giveaways.
You can be sure you'll find the latest and best gaming PC giveaways there, and other tech devices too.
If you're looking for a new gaming PC, check out this Forbes guide about the best gaming laptops here.

How do I find a worldwide PC giveaway?
From our list above, we like Gadget User for finding giveaways worldwide, especially as they make it easy to search for giveaways by location.
Gadget User
It's easy to navigate and find international giveaways on Gadget User as they list where you can enter from on each listing's front page.
That makes it simple. You don't have to click on each giveaway to find out if you can enter.

Gadget User support legitimate giveaways that are held across the world and showcases some of the best sweepstakes for tech gadgets and PCs.
It's generally easy to enter a giveaway through their site. To enter the listed giveaways, you might only be required to enter your contact details so you can receive your prize if you win.
But, Gadget User doesn't run the giveaways, they only showcase them. So they remind their users to check the terms and conditions of each individual giveaway they list.
World-giveaways
This company also makes finding giveaways a little easier and lets you search for their tech giveaways by location. Just use the search term and tag: tag/gaming-pc to find them.

Finding a giveaway based in your location (or a giveaway that you can enter) can be tricky.
That's why we've compiled this list to help you find the best giveaways you know will be eligible to enter immediately.
5 tips to find PC giveaways across the world
Here are the top ways you can ensure you won't be disappointed when looking for PC giveaways in your specific location.
1. Search your favorite tech companies
Let's start by focusing on the prizes you want to win. Who doesn't love adding items to their wish lists?
One specific way to master this tip is to compile a list of tech and gaming PC brands you know. Then search to find out if those companies are running giveaways. You might be in luck!
Finding your ideal giveaway will be made easy this way. Plus, you will know the company is already serving your area.
We also recommend that you make a list of what you want to win. You can use those PC names or PC gadget names as search terms.
You will be surprised at who holds PC giveaways and how many giveaways are held. If you'd like to skip ahead and find one specific PC, try your luck by searching for it.
This can be a good place to start if you're overwhelmed by the number of giveaways on offer.
If you're stretched, to save time, you could focus solely on entering the giveaways you're really interested in. If you have time for this, enter them all as many times as you'd like!
If you've entered a giveaway allowing more than one entry, you can invest more of your time to make as many entries as possible too.
2. Use our database
Giveaway Listing has a database full of active giveaways you can enter right now. Our live feeds make it easier for you to enter the current PC/giveaways.
You won't miss any PC giveaways this way. Be sure to check out when the giveaways are ending as you find the best giveaways and pc sweepstakes on offer.
Not only that, but check out this NFT giveaway guide. We have been providing our audience with various giveaway listings for years, and we know how to bring you the best ones on offer.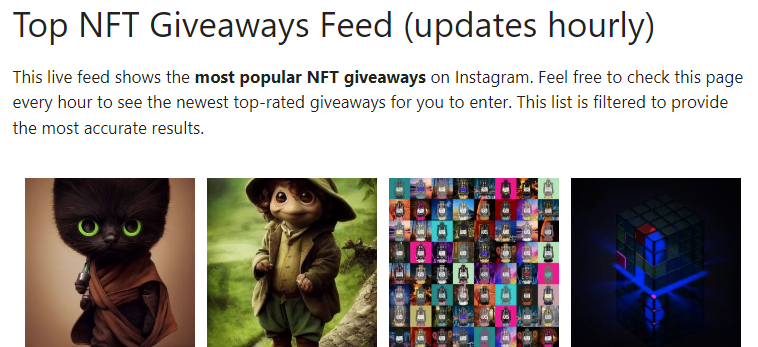 This is one sure way to stay informed about the best PC giveaways worldwide. What's more, our live feeds automatically update every hour with new giveaways.
You might find the gamer pc giveaways you're after and another surprising giveaway altogether.
3. Search forums like Reddit
Another popular tool for finding the best giveaways, which is often overlooked, is to search on forum sites like Reddit.
Forums and community sites list many giveaways, including the best game PC giveaways in one place. Another bonus is that the social aspect of forums is helpful when it comes to checking the legitimacy of giveaways.
Slightly different than compared with giveaway websites, forums have a community and social aspect to their services.
The forum organizers will have regular checks in place for fraudulent activity. Still, the forum members will also do what they can to flag possible scam giveaways and help each other out.
Reddit and Reddit/giveaways are just one example you could look through right now to find worldwide PC/giveaways.
Beneficially for that, you can filter your search to suit the location. Or use your location as the search term with the giveaway type you're looking for.
4. Social media
If you want to expand your search after using giveaway websites and the above, why not try an alternative search on social media?
You could search for your favorite tech companies on social media by doing a search to find giveaways associated with them.
You might find giveaways by affiliated brands or some random unofficial giveaways altogether. Plus, this way, you can search for giveaways with your location.
You can search using various hashtags on Twitter, Instagram, and Facebook to find giveaways. We recommend #pcgiveaway, #pcgaminggiveaway, #pcgaming, and #gaminggiveaway.
If you find a giveaway being held on social media, entering is usually straightforward. You might need to share the post or comment to enter.
There is always the risk of scammers creating fake giveaways on social media, so just be careful what you're entering isn't a scam.
5. Third-party sites
Another great source for PC giveaways are third-party platforms, such as Discord, Gleam, or Rafflecopter. Not to mention the other great tech companies we listed earlier.
Rather than creating the giveaways, these third party platforms are used by other websites to showcase and sometimes host the giveaways.
In this case, if an individual wanted to run a giveaway, they would be able to go onto Gleam, Discord, or Rafflecopter and launch the giveaway.
Sites like this allow the giveaway holder to customize and personalize the giveaways in whatever way they want. This means you can find unique offers from small brands.
The giveaways are structured by: how winners are selected and what types of entries are accepted (i.e., method of entry).
So for those entering them, the methods of entry, rules, and terms and conditions are easy to spot. It's easy to navigate these sites and find exactly what you're looking for.
And one bonus tip – some other companies are committed to holding giveaways on their website, yet that's not their whole business model.
For example, Steamy Kitchen. They're a food blog, but they're also a popular giveaway site. They are currently running an Acer Chromebook giveaway. Click the link below to enter.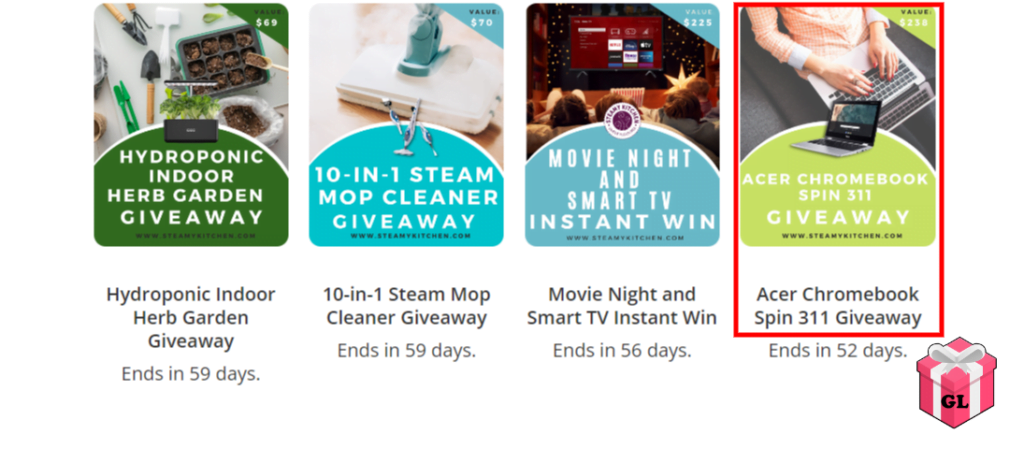 Don't worry if you miss that one, Steamy Kitchen regularly has tech giveaways on offer and a bunch of others you can enter.
Not only can you get a free PC through a giveaway. We have listed some other ways you might like to try below.
Is there a way to get a free PC?
As noted above, there are creative ways to get a free PC! Check out some of these ideas if you're based in the US. We also cover a few alternatives if you're based elsewhere.
You should try some of these options if you can't wait to win a giveaway.
PCs For People
PCs For People are a great resource for low-income individuals. PCs For People refurbishes donated computers and gets them back to perfect working order to give away for free to their community in the US.
The ON IT Foundation
The Opportunities Necessary to Increase Technology Foundation (or ON IT Foundation for short) aims to support low-income families with children by providing a PC or laptop to them. They also provide training, as most children now need a computer for school assignments.
Computers With Causes
This company takes donated computers, along with other items, and gives them completely free of charge to eligible US residents. The eligibility for free laptops is determined through their online application, and more information can be found on their site.
Further ideas for people in the US:
Give Technology
Salvation Army
Goodwill
Ideas for people based elsewhere:
Freecycle
Craigslist
Freegle
Trash Nothing
Little Lives UK.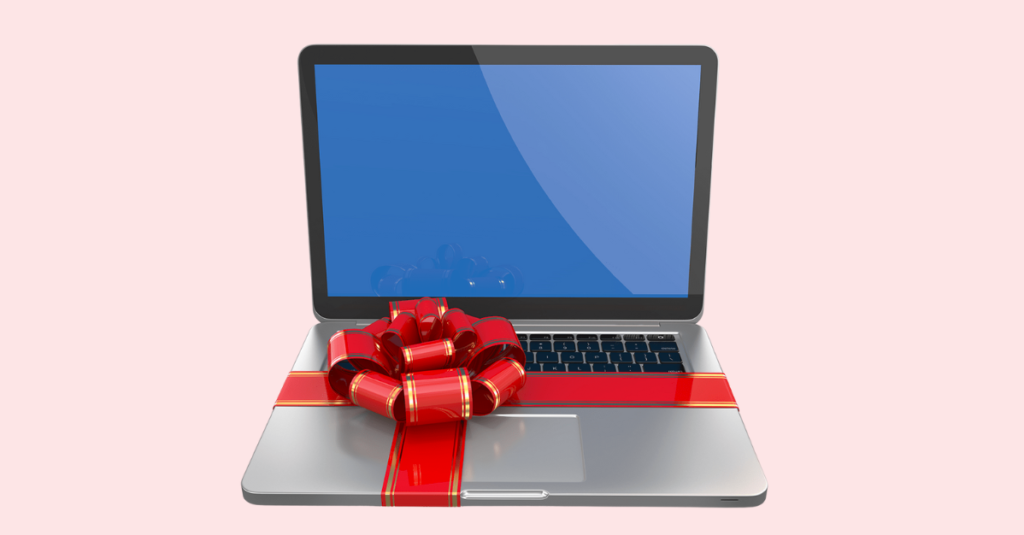 PC giveaways frequently asked questions
Here are some of the most frequently asked questions about PC giveaways.
What are Overkill computer giveaways?
Firstly, who is Overkill, and why should you know? OverKill manufacture hand-built custom PCs.
The team pride itself on customized PCs and offers its customers a unique experience. Throughout the whole process, the customer deals with the PC Builder building their PC.
You can start with a product specification you see on the site or submit a custom PC request to their team. They will help you to choose all of your components, design, and make your PC.
Overkill PC giveaways are gaming giveaways where you can win a free laptop. You can win a free laptop every month on their site, Overkillcomputers.com.
If that all sounds good to you, check out their Youtube channel and social media pages as they announce more gamer PC giveaways there.
Is Ultimate PC giveaways legit?
Ultimate PC is another brand that builds custom PCs from scratch, offering their customers a unique gaming laptop.
As their online reviews suggest, their PC giveaways seem legit and they're a registered company. Some contestants have shared their experiences online about entering and winning contests.
However, fraudulent businesses may claim to be Ultimate PC hosting fake giveaways. Remember to always check the giveaway you're entering is legit.
What are Discord PC giveaways?
Discord is a popular gaming platform and a convenient way for gamers to get together, chat and play games together.
Discord is a platform you can use to host a giveaway, unlike other gaming platforms.
Giveaways on Discord allow its users to engage with their community and promote their server. As a result, more gamers will join their Discord community server and expand their reach.

Are there any PC giveaways on Reddit?
Yes, there are plenty of PC giveaways on Reddit, just search r/pcgiveaways for example.
Reddit is a social platform where people can post links and information on "community boards". Here you will find different PC/giveaway categories and current and past giveaways listed in one place.
Use the search terms pc/giveaways, pc giveaways 2023, pc sweepstakes, and gamer pc giveaways to see what you can find.
How can I enter a PC sweepstakes?
How you can enter PC sweepstakes depends on what kind you have entered. But generally, PC sweepstakes only require a simple sign-up.
Usually, you only have to enter your contact details, so the company knows where to send your prize if you get lucky.
However, if you're entering a contest or survey, you may need to follow a few tasks before you can enter the PC giveaway/sweepstakes.
How to win a gaming laptop for free?
Whether you're looking for a new PC for your office or studio, or if you'd like a gaming laptop, check out all of the useful tips we've provided above, and you'll be on your way!
When you're hunting for a free gaming laptop, it's worth looking at alternative methods to giveaways too. Don't forget to check out our 5 tips above.
You can come back to this guide any time you need a refresher.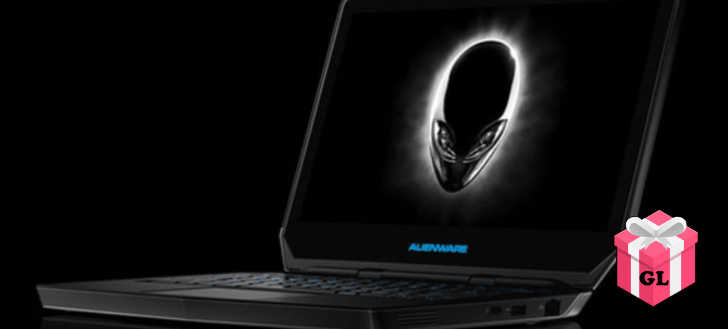 Closing thoughts on PC giveaways in 2023
As we've covered here, innumerable PC giveaways are happening right now.
New PCs and tech gadgets are launched by manufacturers approximately every two years. There's always a new gadget being released and subsequent giveaways to match!
We hope our worldwide Giveaway Listing guide has inspired you to get started entering the best PC giveaways.
We'll be on the case as more of these giveaways are released. Check back with us to find the latest and best giveaways on offer.