Who is Mrbeast?
MrBeast is a famous American entrepreneur and YouTube celebrity who runs extravagant prize giveaways. He has become world famous, and he's known as Youtube's biggest philanthropist, hence the MrBeast Giveaways became a worldwide phenomenon.  
MrBeast's real name is Jimmy Donaldson. He was born in Wichita, Kansas, and at just 24 years old, he now has a following of over 176 million subscribers across 6 of his channels.
His online presence has exploded in recent years due to the popularity of his giveaways on his main YouTube channel.
He recently became the second creator to reach 100 million subscribers, and the more famous he gets, the more money he gives away.
MrBeast pioneered a new genre of videos, focusing on wild stunts, exciting challenges, and prize giveaways.
MrBeast pioneered a new genre of videos, focusing on wild stunts, exciting challenges, and prize giveaways.
We have covered everything you must know about MrBeast and his giveaways in this article.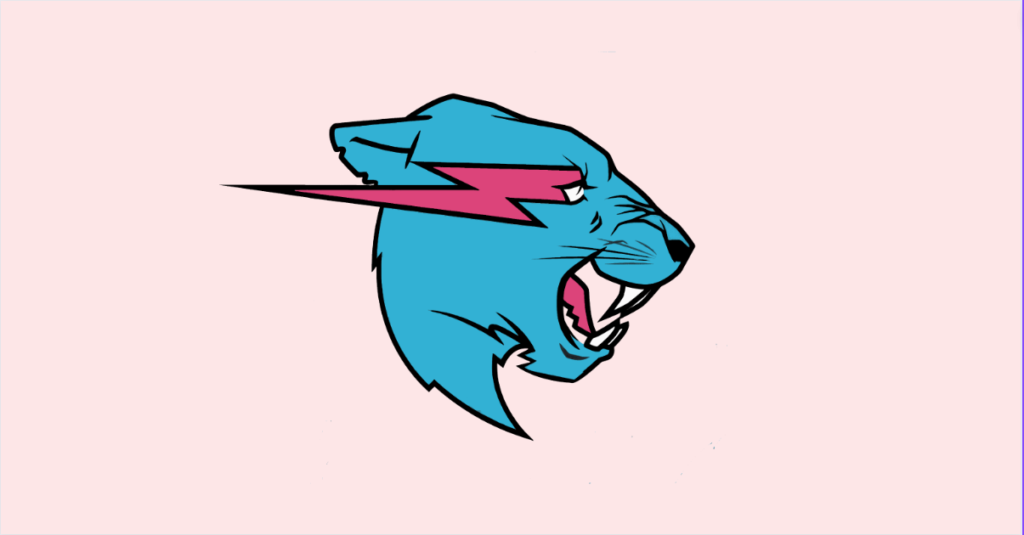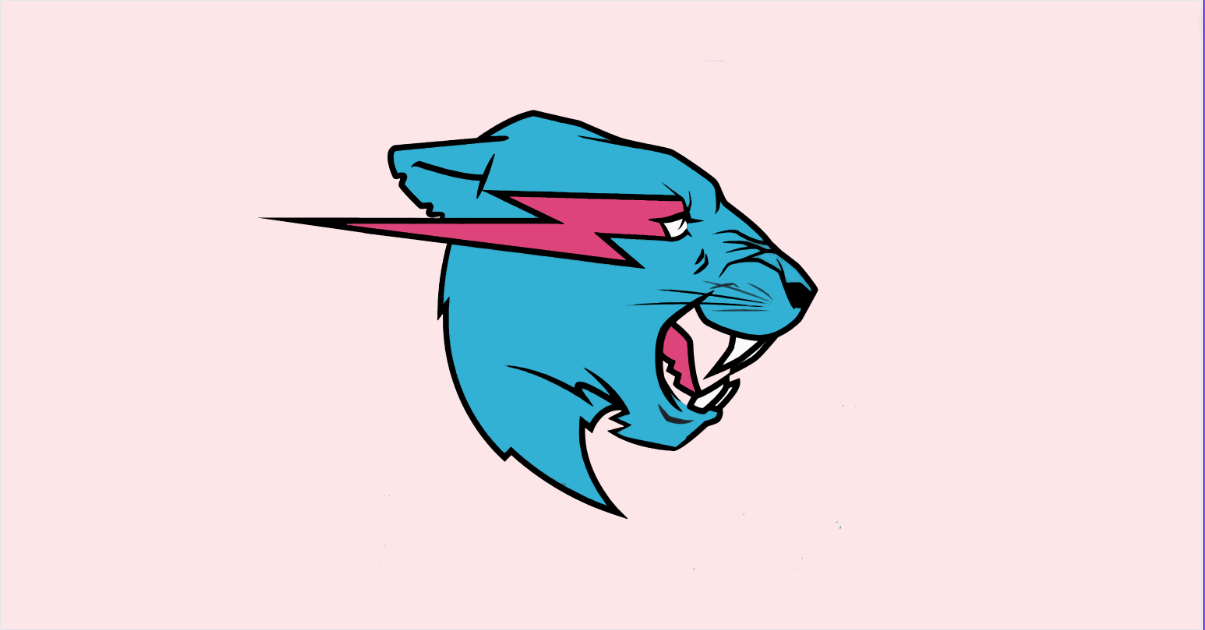 Why does Mrbeast give away money?
MrBeast has given away hundreds of millions of dollars to his audience and hundreds of expensive prizes since going viral in 2017.
According to MrBeast, he uses his platforms and his success to give things away. He has said he's not in it for himself.
MrBeast wants to help others through his success. His mission is to open homeless shelters and food banks.
During one afternoon, for example, he handed out $1,000 to multiple homeless people in his city.
His vision is to give away the money he makes from YouTube and uses that platform to gain more followers for his cause.
MrBeast gives away prizes and money to build an audience on Youtube and increase his subscribers. That way, he can reach more people, give away more prizes and change more lives.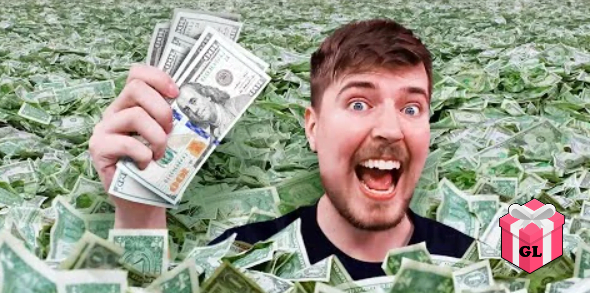 How can I ask Mrbeast for money?
It's no secret that MrBeast likes to give away money. He once filmed a live reaction on a YouTube stream for hitting a huge milestone, where he said:
"All I do is wake up every day and obsess over how to make the best videos possible… It's the only thing that's ever really made me happy."
"All I want is to make the best videos possible and help as many people as I can while doing it."
All you have to do is join his audience to get involved. Rather than ask, just enter a giveaway, when he hands out cash prizes.
In the past, MrBeast has asked his fans to stop messaging him to ask for money. Instead, he asks his fans to enter all the contests and giveaways he hosts.
You can find those through his YouTube channel, and the rare collaborations he gets involved in. To get free money, you have to enter a giveaway.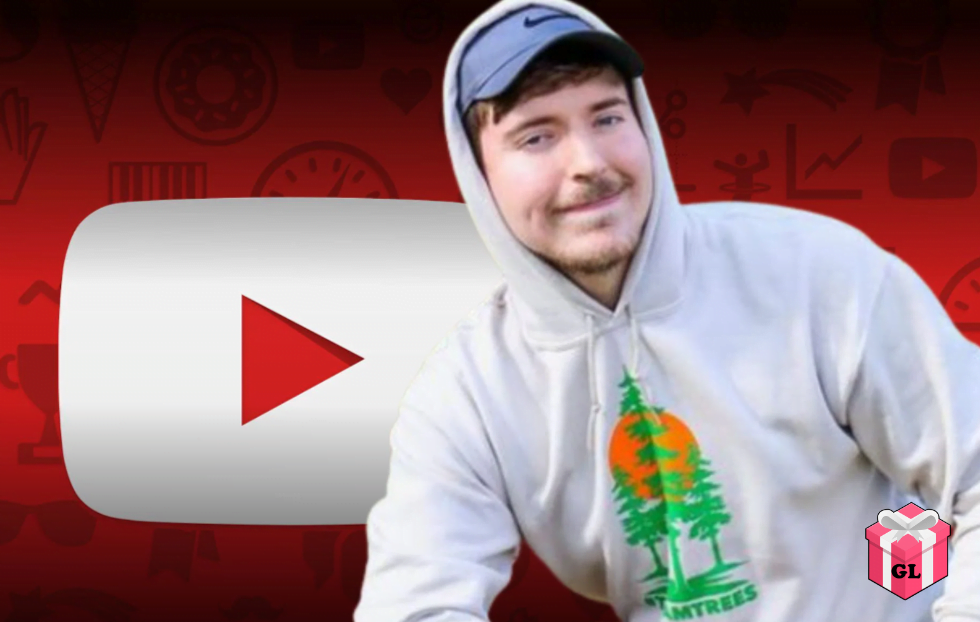 How do I enter a MrBeast giveaway?
You can do that on YouTube. MrBeast giveaways aren't regularly timed, but they are frequent.
The best way to stay updated about when the giveaways are is to follow his news via his social media platforms.
For example, MrBeast announced that he will select some of his fans for yet another massive cash prize on his YouTube channel. But there was no forewarning.
Everyone who had already subscribed to his channel were the first in line.
You don't want to miss out. If somebody wins, they receive a big reward, like $10,000. As his channel gains more hits, MrBeast gains more money.
More money gained means he can keep doing what he loves and give away even bigger prizes to any contestant.
There is no hierarchy. If you enter, you're just as likely to win, but there are ways to maximize those chances. Let's discuss that now.
How to maximize your chances of winning MrBeast's giveaways with our 7 tips
Below you will find the 7 tips to maximize your success with MrBeast giveaways.
1. Subscribe to his channel on YouTube
Tip number 1 is obvious, but certain aspects are often overlooked.
If you only visit his channel infrequently, you may miss out on something. So the first and most important tip is to subscribe to his channel.
Also, make sure you subscribe to his main YouTube channel.
As mentioned earlier, he has more than one channel. He first joined Youtube in 2012, aged 13, documenting video game footage. So make sure to find the right channel called MrBeast.
Subscribing to his channel gives you more perks as well. You'll be notified about new videos, but let's discuss that now.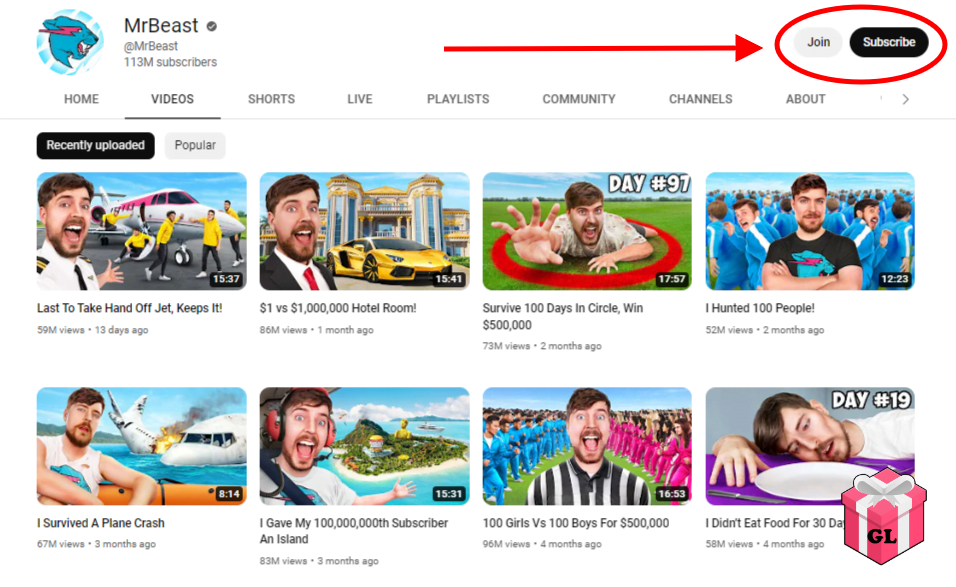 2. Switch on the YouTube notifications bell for MrBeast
We covered subscribing to his Youtube channel. That's the first and most important tip.
Now just make sure to check your YouTube settings. Simply subscribe to his channel and hit the notification bell.
YouTube notifications can be personalized to suit you.
All you have to do is tap SUBSCRIBE when you go to MrBeast's channel page.
When you subscribe, you'll automatically get personalized notifications, but next to Subscribe, tap the notification bell and choose the frequency of updates from All, Personalized, or None.

3. Follow MrBeast on social media
Not only is MrBeast on YouTube updating his audience, but you can also find MrBeast on other platforms. Follow him on Twitter and TikTok (@ MrBeast) and on Facebook (https://www.facebook.com/MrBeast6000/).
MrBeast shares updates about his giveaways on all of his social media channels. Plus, you will see behind-the-scenes footage, from his personal life and the contests he runs.
This is one great way to be the first to know about the giveaways, then maximize your winning chances.
You'll be the first to know about his upcoming giveaway plans too.
Follow his social media channels to find out more about his sporadic giveaways.

4. Stay up to date via all of the platforms
After getting acquainted with MrBeast's social media channels, check out his website.
On his website, shopmrbeast dot com, you can find games called Slap To Win and Lambo Jump.
Slap To Win and Lambo Jump are simple to play, where you can win small prizes such as keyrings, lanyards, stickers, and embroidered hats.
MrBeast also has official merchandise for sale on this website and gift cards.
Plus, his video content is uploaded on his site, where he shares access to exclusive videos. You should check it out.
You will find more chances to win a prize by checking out his website often.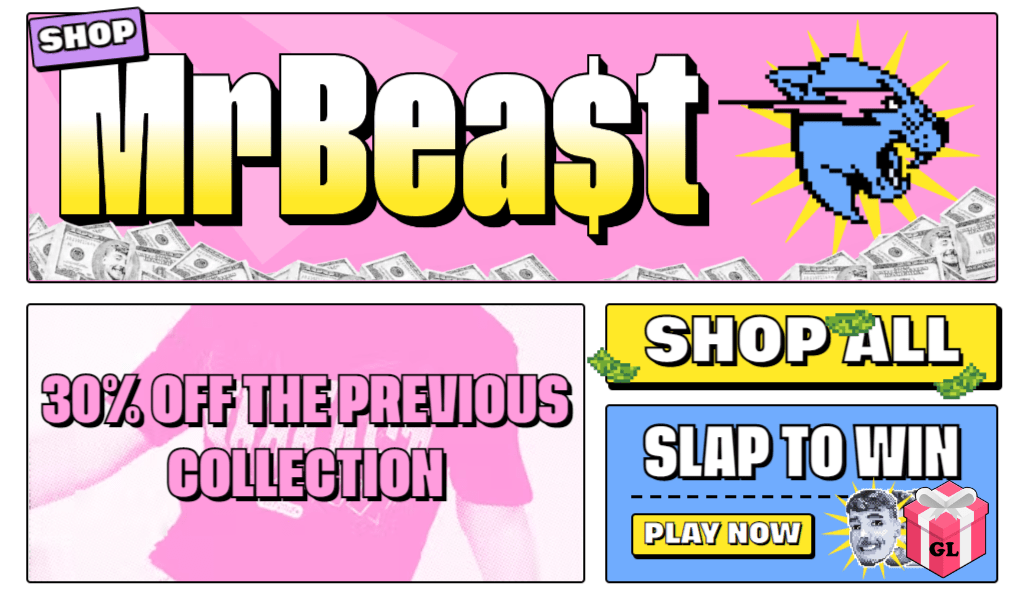 5. Regularly engage with MrBeast and his fans
MrBeast's giveaways are interactive, and so are his communities. When you engage with his platforms, you'll increase your chances of winning.
Not only that, MrBeast often asks his fans and giveaway entrants to comment on his videos.
Sometimes, all you need to do to enter a giveaway is to share, like, or comment on a video on his Youtube channel. That's all.
For example, all you have to do is leave a comment on his video to enter a giveaway. Then he picks a winner at random.
We recommend you get familiar with engaging on his platforms, so you're ready to go when a giveaway begins.
6. Enter as many times as possible
Some giveaways are held on MrBeast's YouTube channel, whereas some are via other channels.
Some of those giveaways are held via collaborators, as we'll discuss later.
You may be able to enter many times, just make sure it's an eligible amount. You want to increase – not jeopardize your chances of winning.
So now we know that the number of times you can enter will vary for each giveaway.
It's a good idea to watch the whole giveaway video to know the specific rules.
7. Follow the giveaway rules
The above entry rules lead us to our final tip about maximizing your chances of winning a giveaway.
Don't forget that alongside the number of times you can enter, there may be restrictions about who can enter.
For example, for legal reasons, one must sometimes be 18 years old to be able to join. You don't want to win and find out you're not eligible.
You can avoid this issue by asking someone to enter on your behalf.
In some cases, for regional reasons, entrants must be in the United States too. Sometimes residing in North Carolina as well, where most of the MrBeast content is filmed.
That's it for our 7 tips to maximize your chances of winning MrBeast's giveaways. Good luck!
But first, let's cover some more vital information you'll want to know before you enter.
What prizes do you get in Mrbeast giveaways?
There are loads of prizes on offer in MrBeast's giveaways.
As mentioned previously, the prizes range from keychains to clothing, to cash prizes, and even whole islands. More about that later.
We know then, the prizes cost somewhere between a few dollars each to upwards of one million dollars each. You just have to enter a giveaway to win any one of these prizes.
Other giveaways saw him donate over 100 cars and over 100 PS4s to lucky winners. He even gave away $1 million in a single video.
Although MrBeast mainly hosts the giveaways in his viral videos, he also includes giving prizes and money away for free, spontaneously, on his channels.
Your entries to the giveaways also help to fund more charitable efforts. He contributed more than $1 million to philanthropic causes in 2018.
In the following year, he raised money to plant more than 20 million trees.
How do you get free stuff from MrBeast?
It's possible to get MrBeast free stuff just by entering a giveaway.
As mentioned, he's kindly asked his fans to stop messaging him directly about free stuff. But as we've found out, his generosity continues. He's still giving away free stuff.
One of the most recent and huge cash prizes was a joint effort between him and a company called Current. This is one of the rare collaborations we mentioned earlier.
The latest MrBeast + Current collaboration was named First to Rob Bank Wins $100,000. This allowed fans to directly engage with him on Current.
His fans were able to directly request money from MrBeast on the mobile banking platform, Current. This was part of two giveaways that he announced in a viral video.
He gave away $100,000 to 100,000 fans on Current who used the code 'BeastBank' and up to $20,000 to fans who sent him Current Pay requests directly to his ~MrBeast handle.
He picked fans at random to win the life-changing giveaway.
Are MrBeast giveaways fake or real?
One of the most talked about questions is if the MrBeast free giveaways are fake. As we've found out here, the giveaways are most definitely real. However, it's worth mentioning there are a few exceptions to this.
Due to the rise in popularity of MrBeast's challenges and giveaways, there have been a number of scams going around. Notably, many pop-up scams.
To avoid being scammed, confirm if the giveaways are legit before you enter. We suggest doing your research before you enter any giveaway, by MrBeast or not.
You can check our Giveaway Listing site for more information, and of course, check with MrBeast about his specific giveaways on his platforms.
When MrBeast started out, he used to create videos doing impressive challenges such as counting to 100,000 and listening to music solidly for a whole ten hours.
As his channel grew, he focused more on challenges and philanthropy videos known for their generous giveaways, which are the MrBeast/giveaways we know today. These are definitely real.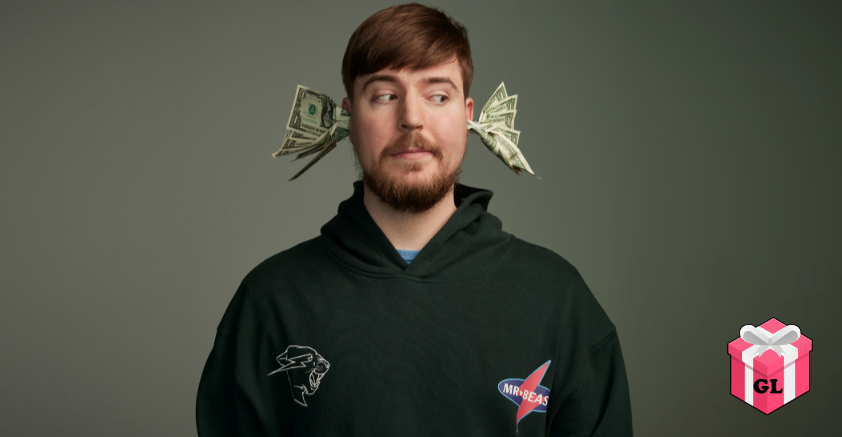 Did MrBeast really give away an island?
This is the question we touched upon earlier.
It's true, MrBeast really gave away an island.
MrBeast revealed in a YouTube video, he bought a real island for $730,000, and not only that, but he decided to give it away.
The island was confirmed to be Golding Cay Island in The Bahamas, but the lucky winner unofficially named the island "Jeff."
There you have it.
MrBeast has literally given away private islands on his Youtube channel during his extreme giveaways.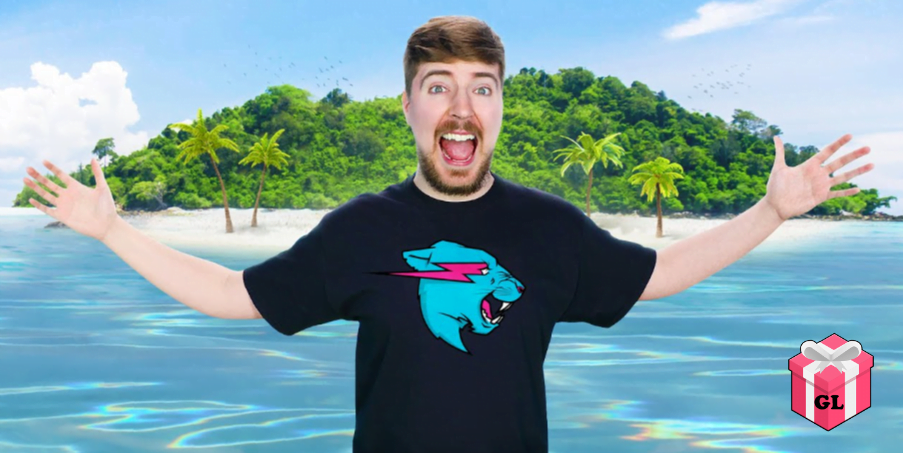 When are the MrBeast giveaways running?
As we mentioned earlier in this article, it's worth noting again the giveaways are spontaneously held.
MrBeast doesn't have a regular schedule for running giveaways. He does, however, have a packed schedule.
The best way to stay updated with all of the dates and running times is to stay updated with MrBeast.
Remember to subscribe to his channel for new video releases and new giveaways.
Use all of the information and tips we've provided in our article, and you will soon be entering one of his many giveaways.
How can I contact MrBeast?
There are multiple ways to contact MrBeast, and multiple ways depending on what you'd like to say to him.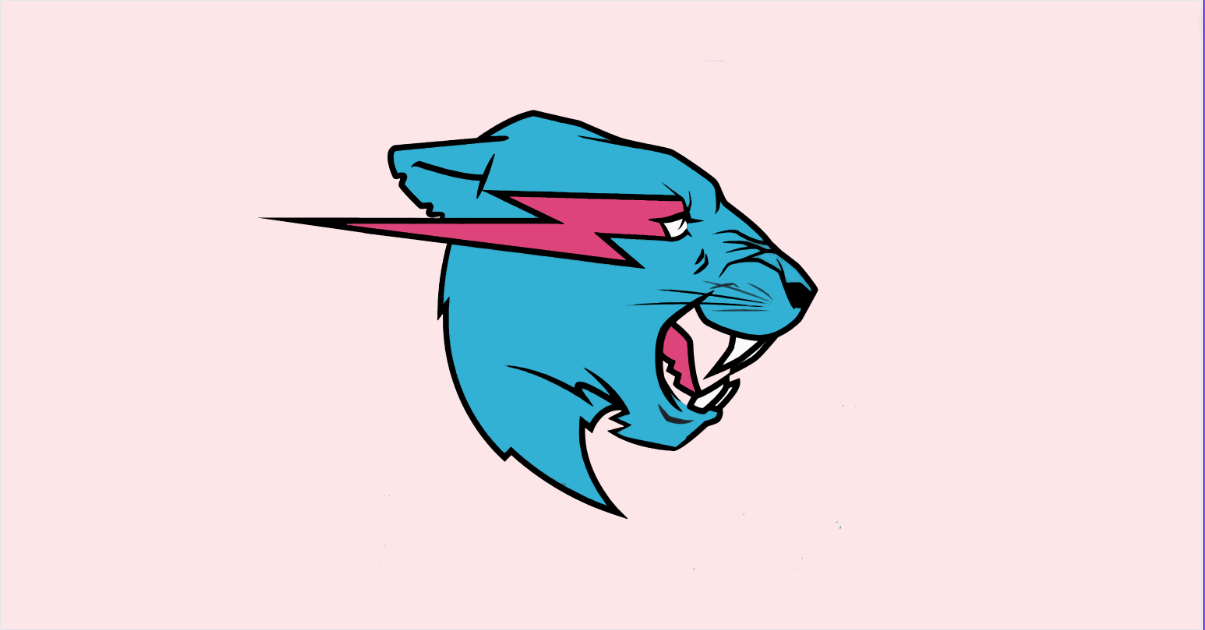 If you would like to contact MrBeast to send him best wishes, you can send an email to MrBeast at [email protected] That's the best way to express your appreciation for his work.
Other than that, use his social media channels to stay connected to him.
To enter a giveaway and contact him that way for your chance of winning, simply use whatever social media channel tool to do so.
Remember, he specifies on his channels not to email him asking for money.
He will continue to give away money because it makes him happy, so enter his giveaways instead.
What can I do now to stay up to date with the latest?
Throughout our guide, we've covered everything you need to know about staying informed about MrBeast YouTube giveaways.
We hope you've found this guide as useful as it was informative.
You're welcome to check back with us as we update our website regularly with the hottest giveaway news. Also, make sure to check our Gleam giveaways guide that celebreties like Mr Beast use often for their giveaways!
Good luck entering MrBeast's giveaways, and let us know if you win!