Who are the Dodgers?
The Dodgers are a professional American baseball team based in Los Angeles. They compete in Major League Baseball in the National League West division.
The Dodgers are known to have some of the best giveaways in baseball. What's more exciting for fans, they announce their giveaway schedule before a season starts.
This article will cover what Dodgers giveaways are and the steps you can take to win a dodger/giveaway.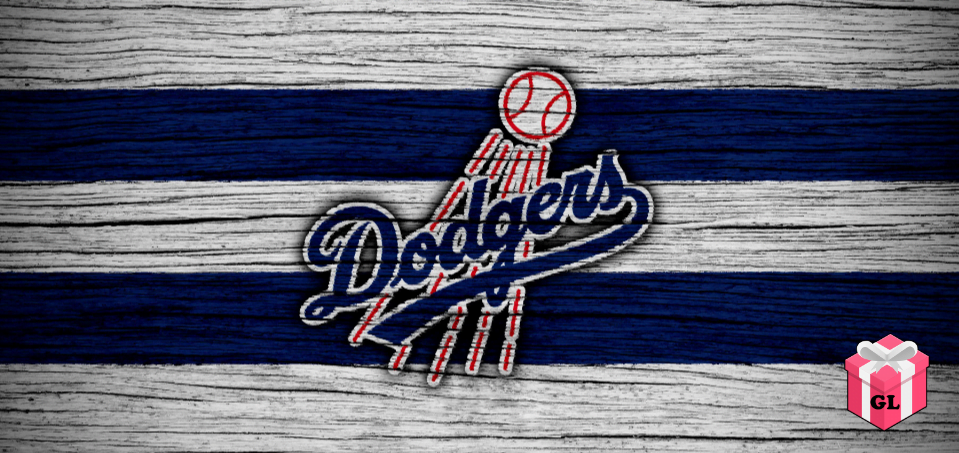 How do dodger giveaways work?
The Dodgers giveaways are announced before a season starts.
The most recent dodgers free giveaway schedule features 26 items. The giveaway prizes are available to all fans who attend the Dodger Stadium.
It's first come, first served, and the prizes are given away at the gates while supplies last.
Alongside dodgers giveaways, there are themed nights and special celebrations, such as 13 Taco Tuesday nights and 13 Friday Night Fireworks dates.
These giveaways are announced on the Dodgers' main website, which has a section dedicated to Dodgers giveaways.
The Dodgers state that these giveaway prizes, more commonly known as promotional items, will be given out to the first 40,000 ticketed fans who attend.
These promotional items are given to the ticket holder at the guest's point of entry. Unless otherwise noted on dodgers.com/promotions.
It's super easy to win a prize; all you have to do is show up. Let's briefly cover how you can enter a Dodgers giveaway.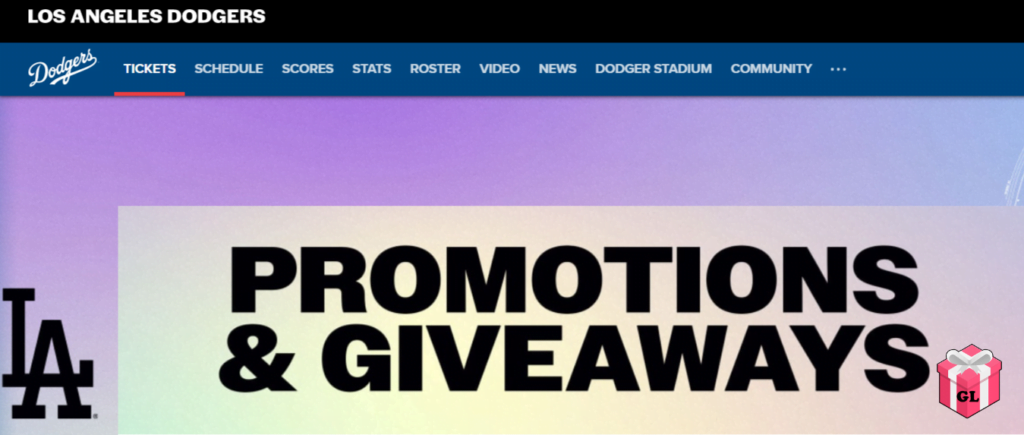 How can I enter a dodgers giveaway?
To enter a Dodgers giveaway, you must show up at the gate to watch a game.
Thousands of Dodgers fans attend the third-oldest stadium in baseball for a game at a time. If there is a Dodgers giveaway, the first lucky fans in attendance will receive a giveaway item.
Giveaways are limited to 40,000 units unless stated otherwise. Only one giveaway item per person will be given away upon entering the stadium.
You have to be early. The items are while supplies last at the guest's point of entry. Your ticket must be valid for the game to receive a giveaway item.
Giveaway items will be handed out at the entry gates upon opening until 1 hour after the start of the game.
Alternately, items will be distributed after the 7th inning and continue until 1 hour after the game is finished.
There are always giveaways to take part in. The Dodgers announce a promotional schedule every season.
Currently, they have promotional items such as bobbleheads, t-shirts, and jersey giveaways.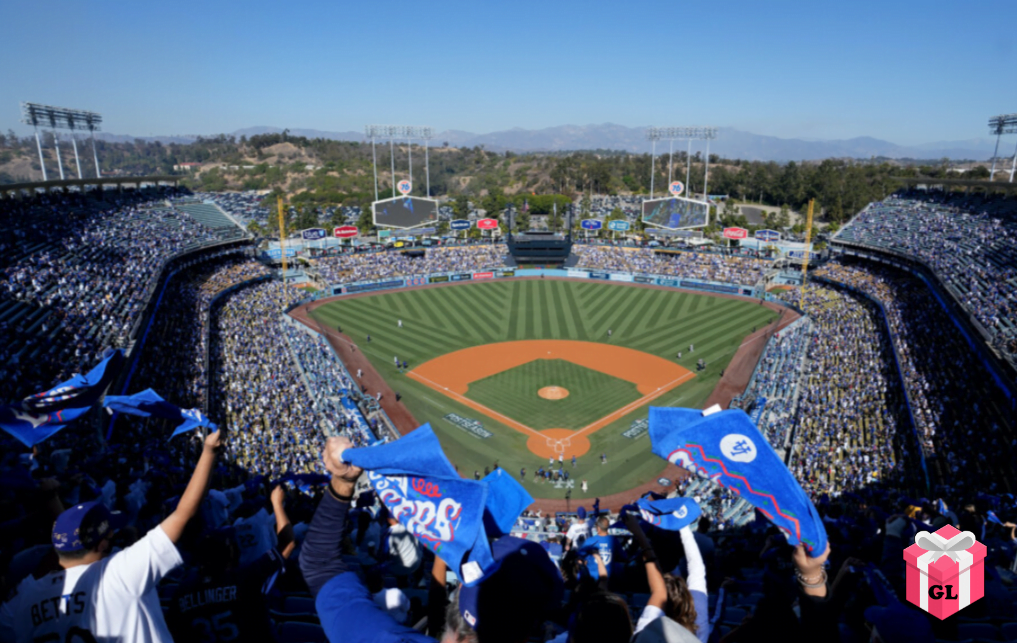 Are Dodgers giving away bobbleheads?
Yes. One of the most famous Dodger giveaways freebies are bobbleheads. Without a doubt, bobblehead nights and the associated match tickets are expected to sell out.
Other available giveaway items are sweatshirts, wristlets, and free vouchers.
You can find the games schedule online, including the giveaway, and the promotional items on offer. It's best to check this out before a season begins and when it's first announced.
The Dodgers unveiled their promotional schedule for 2022 way ahead of time. Included are at least 14 bobblehead giveaways. These giveaways will take place at Dodger Stadium.
As seen here, the giveaway schedule is conveniently listed on their website. Here is the past program of Dodgers bobbleheads for 2022.
Saturday, April 16 — Maury Wills
Monday, April 18 — Will Smith
Saturday, April 30 — Kirk Gibson
Thursday, May 12 — Max Muncy
Saturday, May 14 — Don Drysdale
Monday, May 16 — Walker Buehler
Tuesday, May 31 — Julio Urías
Saturday, June 4 — Gil Hodges
Thursday, June 30 — Trea Turner
Tuesday, July 5 — Chris Taylor
Thursday, July 21 — Cody Bellinger
Tuesday, July 26 — Clayton Kershaw
Thursday, September 22 — Dustin May
Monday, October 3 — Mookie Betts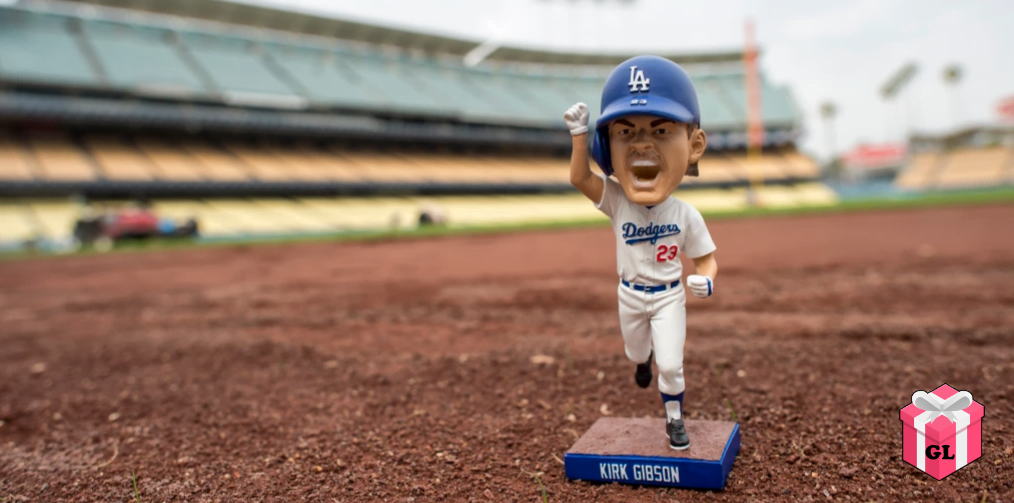 Here are our 5 steps for winning a Dodgers giveaway today
1. Browse the games and giveaway schedule
You will find The Dodgers game listings and promotional schedule on their official website. Before a season starts, the Dodgers list their theme nights and the items on offer.
We recommend you check out the listings before the start of the season to get the best pick of the bunch.
You can also find their "daily promotions," which are additional freebies on the website. Each game has a promotion running. For example, T-Shirt Tuesdays, Thirsty Thursdays, Firework Fridays, and Specialty Saturdays.
2. Follow The Dodgers on social media and follow your favorite players
You will find The Dodgers on all social media platforms sharing all of the latest news:
When Dodgers giveaways are being held, you will find updated information being announced on their platforms.
Follow your favorite players and team members for more dodgers/giveaway news. This Twitter account is especially helpful: @MMoreno1015, the Managing Editor of @DodgerBlue1958. Check it out. He regularly shares giveaway information.
3. Check the eligibility rules before attending
It sounds simple enough, but you don't want to miss your chance to get your giveaway item.
After you've purchased your ticket, check the eligibility rules. Check out the giveaway rules so you know what to do and where to go when you attend the match.
Some of the items are age sensitive. Children and teenagers might not be eligible for certain prizes. Make a note of this before attending to ensure you're not disappointed.
4. Attend the game and arrive early
As mentioned, it's first come, first served. You need to be ahead of the line to secure your chance of receiving your giveaway prize.
There are only approximately forty thousand giveaway items handed out.
Attend the game early if you want to have the chance of winning a Dodgers giveaway prize.
5. Make sure you go to the correct distribution gate
Some Dodgers free giveaway items are handed out before the game. Some of the items are handed out after the game.
Make sure you know which of the two your giveaway will be.
All of the relevant information will be provided on your ticket, and you will also find this information online on the Dodgers site.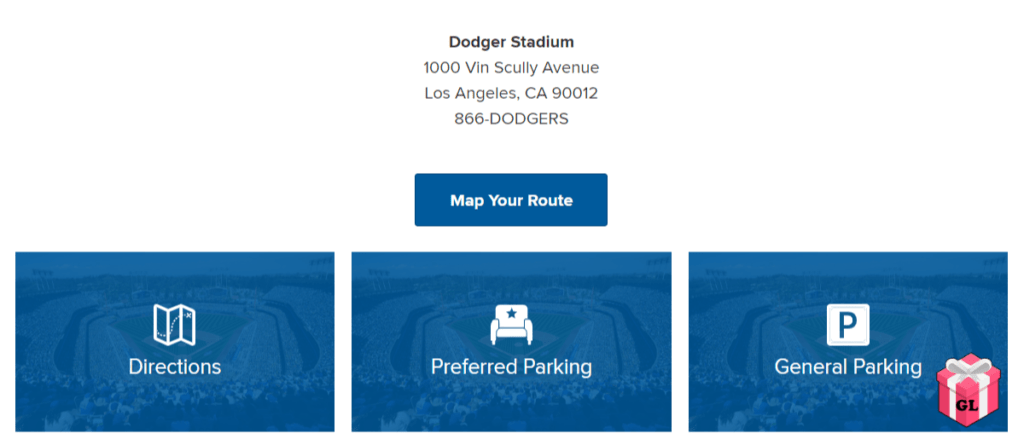 That's it. It's simple to join an official Dodgers giveaway.
If you're considering attending a Dodgers game for a Dodgers free giveaway, you might want to find a cheap ticket to get there. Better yet, you might want to win a free ticket.
What if you're considering an unofficial Dodgers giveaway?
Well, if you search social media and online, you may find the odd unofficial Dodgers giveaway. Just be careful and check what you're entering is legit.
Read on to find out how you can enter the Dodgers Stadium cheaply or for free to win a Dodgers giveaway.
How to get cheap Dodger tickets?
There are ways to get Dodgers tickets cheaply, or even for free – the unofficial way – as we cover next.
But the best way to get cheap tickets the official way is to pick a cheaper ticket.
The cheapest Dodgers tickets for the 2022 season are on Sundays.
We found out that the Sunday games at Dodger Stadium are up to 30% cheaper than games on other days of the week.
Another option is to get cheap last-minute tickets to the Dodgers games. You'll find a cheaper option if you wait to buy a ticket close to the date of the game.
Unsold tickets don't make any money, so you'll often find resellers lowering ticket prices as the game day approaches.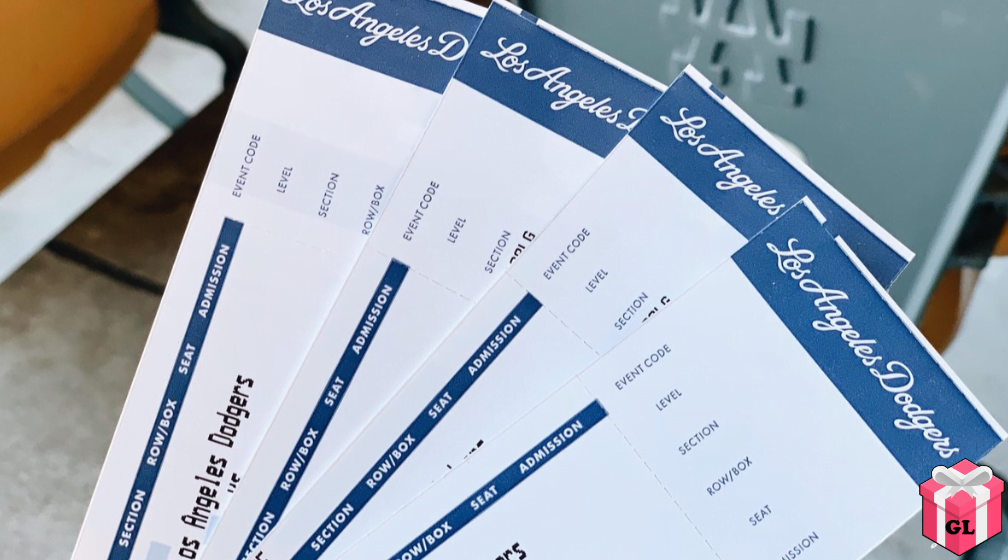 How can I win Dodger tickets?
As mentioned previously, you have to be really lucky to win Dodgers tickets. It's not common to find official ticket giveaways, but we have come across some companies running unofficial Dodgers giveaways.
For one, the pest control company No Bugs is giving away premium Dodgers tickets. They're offering this giveaway throughout the season with weekend availability.
Their website states that the entrants will be picked using easypromoapp.com. There will be up to 4x winners each month.
The giveaways are currently closed as it's the end of the season. But there are giveaways scheduled for 2023.
They're offering aisle seat tickets valued at $300 to $700 per seat, right behind the Dodger dugout.
You might want to check them out. It's really easy to enter. We've done the legwork for you here but remember, always check the company is trustworthy before entering an unofficial giveaway.

Dodgers giveaways FAQ
How can I get free Dodger tickets?
As mentioned in our article, getting your hands on free Dodgers tickets is not easy. The best bet is to search online to find a company running a promotional giveaway.
It looks as though the dodgers rarely give away free tickets. We recommend you refer to Dodgers media news as often as possible. You might find yourself lucky to catch a Dodger tickets giveaway.
Do kids get in free Dodgers?
Yes, the Dodgers website states that children 3 years old and under can enter the stadium for free. But there's a rule, children have to sit on a parent's or guardian's lap and not take a seat.
A ticket must be purchased if the child age 3 or under needs to have their own seat.
How many bobbleheads do the Dodgers giveaway?
The Dodger Stadium giveaways are currently featuring 14 Dodgers bobbleheads. There is a possibility they will add more. But how many do they give away?
As mentioned previously, approximately 40,000 fans will have the chance to receive one item per ticket. That's subject to change but is estimated at 40,000 bobbleheads at a time.
How much is a ticket to see the Dodgers?
The average ticket price for a Dodgers game is $70 – $80. The average price for a 2022 season ticket is around $270. The ticket prices are also dependent on where you're seated.
The most expensive seats in the stadium will cost you thousands of dollars. Box seats tickets go for $4,500 to $15,600.
What day is Hello Kitty night at Dodger Stadium?
This year's schedule of themed nights and special ticket packages for the 2022 season includes the famous Hello Kitty night.
Hello Kitty night was held on July 6. There was also a Star Wars night on May 4, a Mexican Heritage night on May 17, and LGBTQ + Pride on June 3.
Can I buy a giveaway package?
If you don't win a Dodgers giveaway, you can buy a Dodgers Giveaway Package instead.
You can find these packages on the Dodgers' official website. Each package contains up to 20 items and costs $199, with shipping included.
The Dodgers giveaway package includes items such as anniversary pins, bobbleheads, baseball caps, t-shirts, restaurant vouchers, and more. The clothing is in sizes M and XL.
The giveaway items are posted after the end of the season. A limited number of giveaway packages are available, and they're expected to sell out. Don't miss out.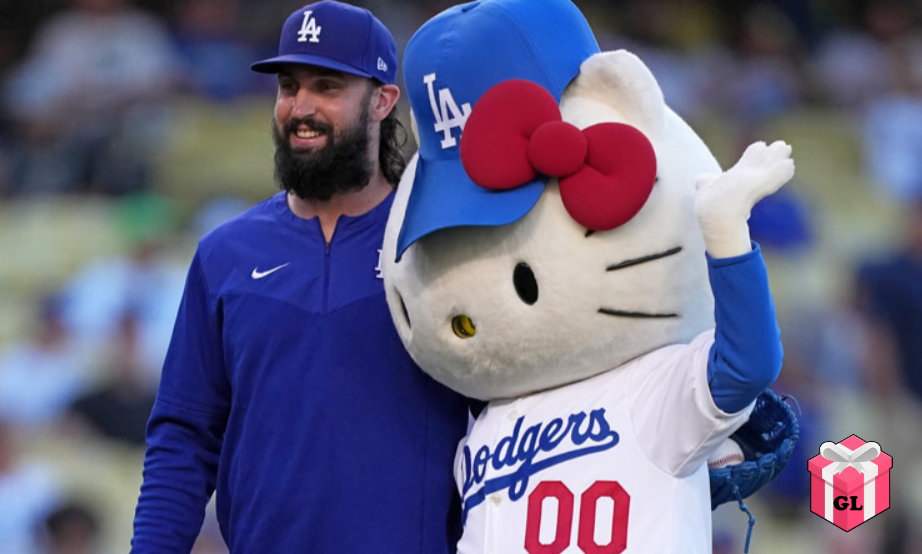 Stay updated about the Dodger's giveaways
We hope you found our Dodgers giveaways guide useful. If you'd like to know more about the Dodgers/giveaways, we recommend you start with The Dodgers' official site.
Also, don't forget to check back with Giveaway Listing. We will update our website about the best Dodgers free giveaways.
Don't forget our tip to search for unofficial Dodgers giveaways, too, if you're searching for Dodgers tickets giveaways.
Have fun at the Dodgers games if you go, and good luck taking part in the giveaways!