Do iPhone Giveaways really exist?
Now, we know not everyone pays attention to the latest technology, and that's okay (we promise we're not judging), but unless you live under a rock, you probably already know what an iPhone is.
Lucky for you, whether or not you live under said rock, you're in the right place, as this guide has been specially curated to tell you everything you need to know about the devices and, more importantly, where to find and win them for free!
Launched in 2007 by Steve Jobs, Steve Wozniak, and Ronald Wayne, the iPhone has spent 16 years on the scene, cementing itself as one of the most notable technological creations ever. Said to be a combination of an iPod, a camera, a computer, and a phone, the device created by Apple has taken over the smartphone scene and has absolutely refused to slow down.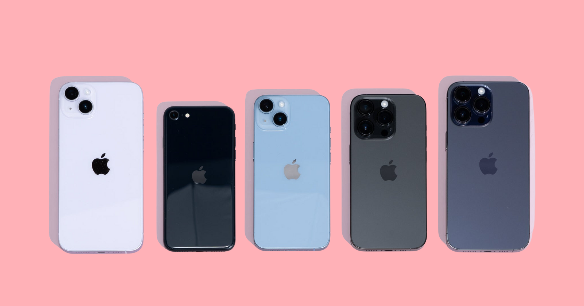 With that in mind, many people today would like to own an iPhone, that is, if they don't already own one. According to a report by Demand Sage, as of 2023, 21.67% of the world's smartphone users use an iPhone. That means that of the 6.92 billion smartphone users in the world, 1.46 billion of them are iPhone users.
Now that we know that iPhones are a big deal, we're sure you're wondering if anyone could really be giving them away for free.
The short answer to that would be yes, iPhone giveaways do, in fact, exist. More often than not, however, they are hosted by third parties rather than the company itself. That can make it a little tricky to spot the scams from the legitimate, but don't worry; we'll help you figure out what to look out for in this article, so get comfortable and keep reading!
How to spot iPhone Giveaway scams
Since iPhones are as big a deal as we've said they are, it's easy to see why iPhone giveaways would make such popular scam material for con artists.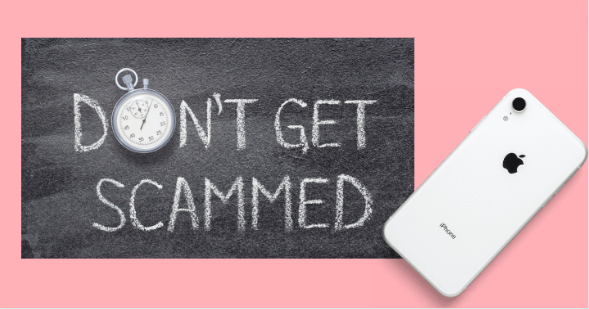 From adverts that ask you to take quick surveys to win the latest iPhones to random text messages or emails from unknown senders offering the same, or even seemingly credible social media pages claiming to run contests with these iPhones as the grande prize, iPhone scams get more creative each time we see them.
That's why it's crucial to keep an eye out for any red flags (and believe us, those flags will be RED). Lucky for you, we're here to share tips on what to look out for.
For starters, our first tip would be to tread with caution. Healthy skepticism is very much recommended, and always remember that when something seems too good to be true, it very often is, we promise.
The next tip would be to keep an eye out for shady requirements. The shell of the scam may vary, but at its core, it's always after the same thing -your details. So you try to "sign up" to "claim your prize," and you're being asked for your email, password, social security number, and credit card details?
Big red flag.
At best, these scams will only aim to transfer some sort of spyware, malware, or other variations of viruses to your computer. At worst, they'll get away with robbing you of some money, and that's simply unacceptable.
So whenever you see an ad claiming to be giving away free iPhones, try your hardest to verify the contest's legitimacy, who the hosts are, and what they require of you, and the moment something seems off, make sure you walk very fast in the opposite direction.
Your 5-step Ultimate Guide to Finding the Best iPhone Giveaways
We know all that talk about scams and spyware might have left you weary, but don't worry; iPhone giveaways are exciting and worth it when you win. You just have to know where to look, and that's where we come in.
Follow our ultimate guide to finding the best iPhone giveaways out there, and you'll be an expert contest winner in no time!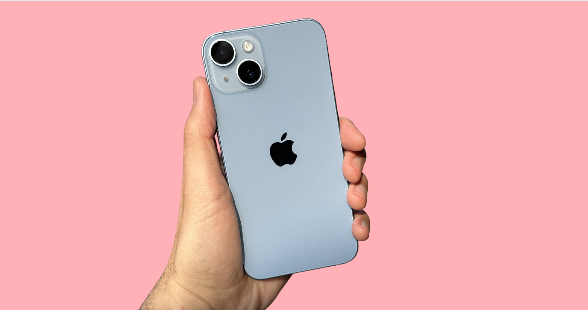 Step 1: Find the best giveaway websites
The first thing you'll need to know when searching for iPhone giveaways is where on earth to find them. Typically, searching them out online would lead you to many websites claiming to offer these contests, so knowing who to trust is essential.
The first giveaway website we'll be recommending to you is GiveawayListing.com. Besides being a great place to find everything you need to know about giveaways and where to find them, they also offer the best guides and exclusive tips on increasing your chances of winning these contests.
Websites like Gleam, iDropnews, Republic, Geotoko, and Cult of Mac are a few we've picked out as running legitimate iPhone giveaways.

When deciding whether to trust a website offering these contests, we recommend that you carry out background checks on these sources. From the accuracy of the domain name to spelling errors in text and even a lack of reviews from real users, any of these tip-offs are essential in trying to find out who to trust.
Step 2: Research the organizer
The next step we'd recommend on your iPhone giveaway journey would be to verify your sources. Ensure that the companies running these contests exist and that the websites are genuine.
Using tools like ScanAdviser.com helps ascertain the legitimacy of these sites by giving you a chance to make informed decisions on whether or not to go forward with them. Although said tools may not be foolproof, seeing what they'd find wouldn't hurt.
Step 3: Enter regularly
Another thing you'll need to know when trying to win an iPhone giveaway is how often you'll need to enter them. Now, unless you're simply the luckiest individual on this planet, the chances you'll win an iPhone on your first attempt at entering a contest might be minuscule.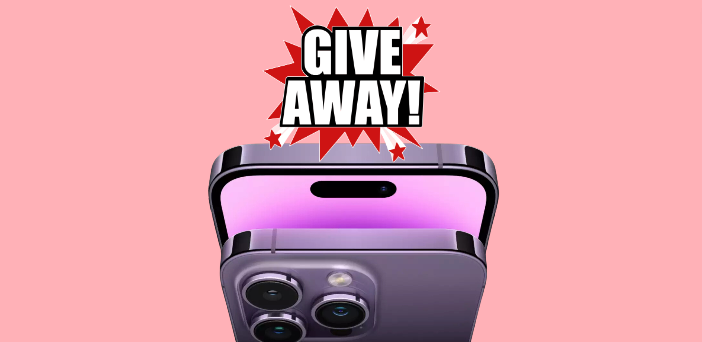 The more competitions you enter, the more likely you will eventually win. So find as many giveaways as you can trust and try your luck!
Step 4: Keep up with their social media
Most companies today recognize the power of online presence and social media's role in their marketing strategy. Companies hosting giveaways will likely tell you about it via social media.
So, following their social media handles is a good way to keep tabs on the giveaways you'd like to enter and stay updated on whatever information they share.
From Facebook to Instagram, Twitter, or even TikTok, staying updated on these platforms is sure to be super helpful on your journey to winning a brand-new iPhone!

Step 5: Be patient
Lastly, we've found that when it comes to winning giveaways, one thing you'll need a boatload of is patience. As we mentioned earlier, winning on your first attempt isn't the most common outcome, and that's not because we don't believe in you; it's just how it often is.
So keep trying and don't give up. Remember to stay extra cautious when selecting the giveaways to join; enter them as often as possible, and we're sure you'll be a proud iPhone winner in no time!
iPhone Giveaway FAQ
Here are the most frequently asked questions about iPhone giveaways: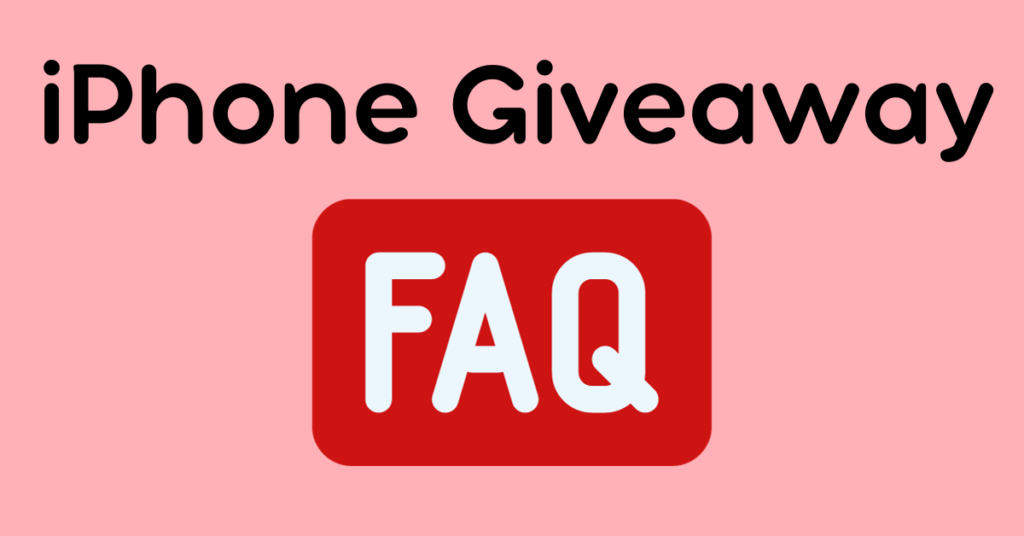 Do the free iPhone Giveaways even work?
We can't even blame you for asking this; we're pretty sure we wondered this ourselves.
The simple answer to this would be yes, they do, in fact, work. Be it a company, a website, or simply a giveaway held on social media, iPhones often become popular amongst hosts trying to decide the grand prize of their contests.
However, we must emphasize absolute vigilance when participating in such competitions. As discussed earlier in this article, iPhone giveaway scams are rising for the very same reason the device is such a big deal – its high demand.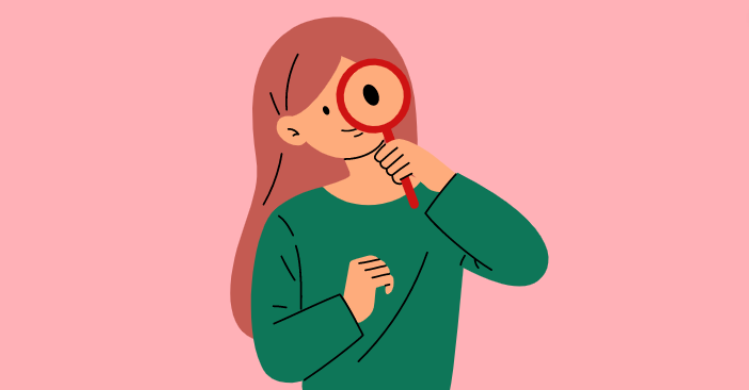 This makes it an easy target for scammers and is why we recommend extra caution when deciding to participate in them. If you haven't already taken notes from the tips we left you in this article, we recommend you read it and do just that!
What was the biggest iPhone Giveaway in the world?
Typically, third parties conduct iPhone giveaways, not the phone company itself. As such, there's usually a series of them to choose from, so singling out one specific giveaway may be complicated.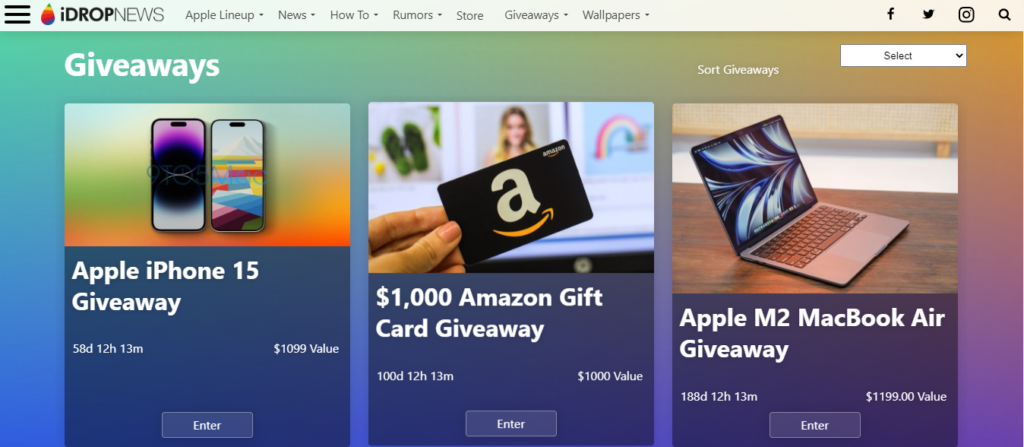 However, we did take the liberty to outline the top sites offering legit iPhone giveaways in this article, so if you're looking for an iPhone giveaway to enter, Gleam, iDropnews, Republic, Geotoko, and Cult of Mac should be of interest to you.
Does Apple ever do giveaways?
This tech giant offers some of the coolest devices out there, with prices ranging from decently affordable to obviously luxurious depending on your budget, but that's about all it'll be offering you.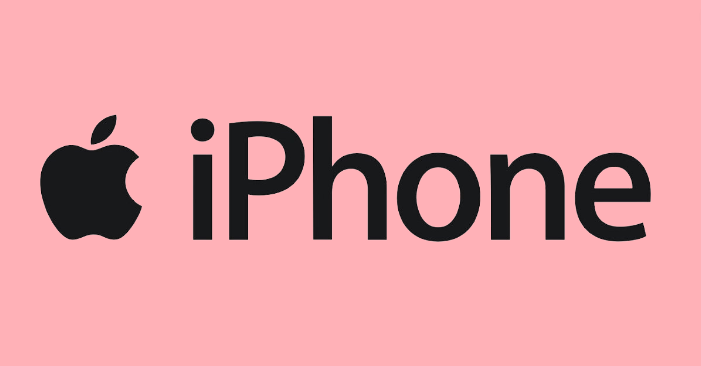 Apple doesn't typically offer free devices; if they do, it's definitely not something they try to broadcast. That being said, the offer may come in other forms, like allowing customers to get the products at subsidized prices via swaps or letting them buy on credit.
The iPhone upgrade program is one such way the company allows its users to access its products at convenient rates. Here, a user signed up to this program can spread out their payments over a 24-month duration, and during this time, they are allowed to upgrade to a newer model if they have successfully made up to 12 installments.
Apple also provides the option for a user to trade in their old iPhones for new ones. They simply visit the store or even their website to get an estimate on their current devices, follow the instructions on how to get these devices ready for the trade-in, and eventually hand them over in exchange for their new ones at subsidized prices.
The company may not hand out free products willy-nilly, but they try to make purchasing their products as convenient for their customers as possible.
Are the iPhone giveaway sites real, or it's just a scam?
As we mentioned earlier, the popularity of these devices makes them the perfect bait for scammers and their less-than-noble intentions.
As such, the likelihood that a good number of the free iPhone giveaways being offered today are cons designed to steal your information or even money is, unfortunately, considerably high.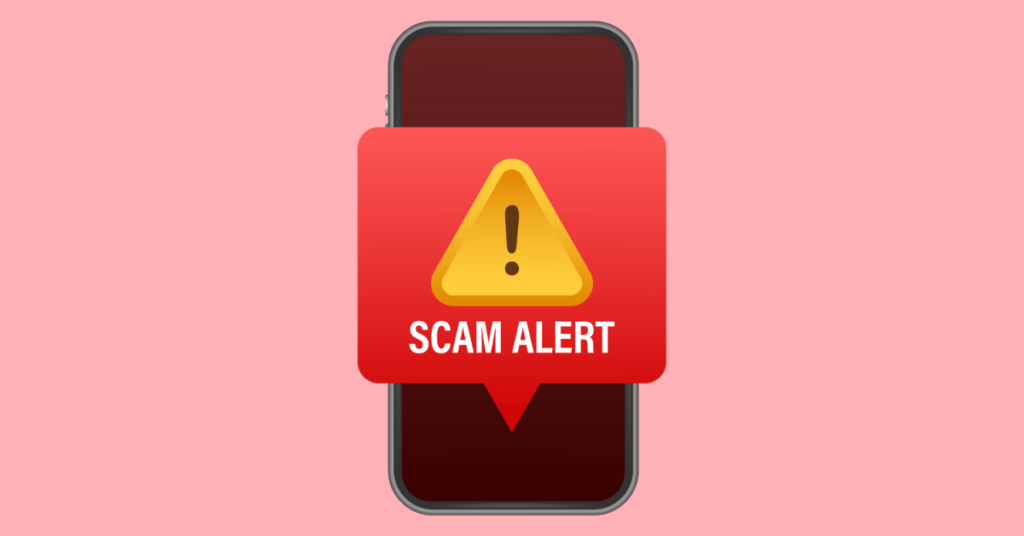 This, however, doesn't take away the fact that some of those offers are also from authentic third parties, much like the ones we listed above.
So, while it's important to be wary of these tricks, it's also essential not to let them scare us off from potentially rewarding contests!
Which company is giving away free iPhones?
When looking for free iPhones, one of the best places to start your search would definitely be cell phone companies. That's because many of these companies recognize the appeal of these high-demand devices and understand that their users would, more often than not, recognize that as well.
So, while they may not offer you a free iPhone just like that, several carriers resort to adding these iPhones to the plans they offer their customers, requiring them to pay little to no extra charges for them.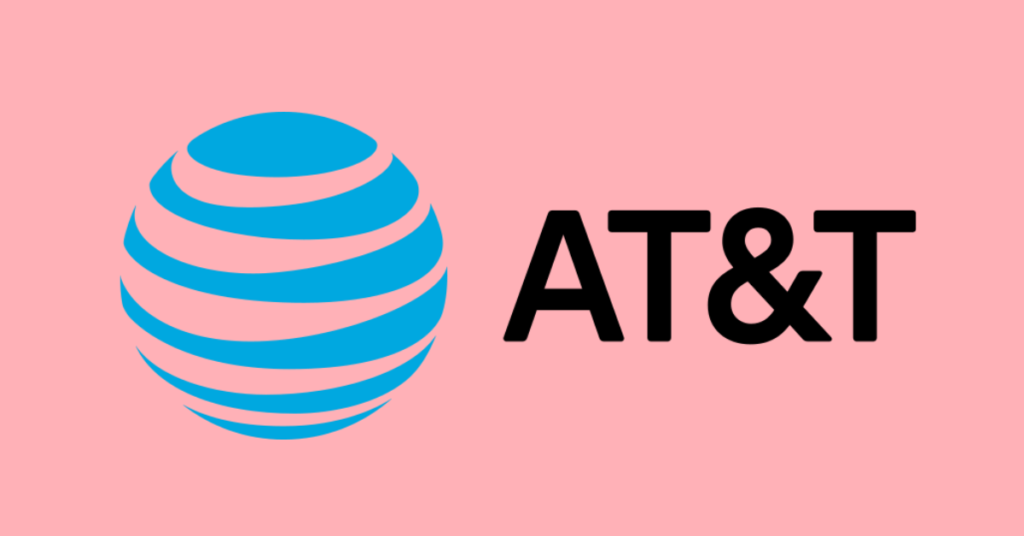 Verizon, AT&T, Best Buy, and T-Mobile are great examples of carriers that offer free iPhones as incentives when you register for some of their plans. The conditions may range from specified installment payments to trading in your old phone, so research before deciding which offer suits you best!
How to claim an iPhone giveaway?
Typically, giveaway winners are decided randomly and notified of their wins via the information they provide.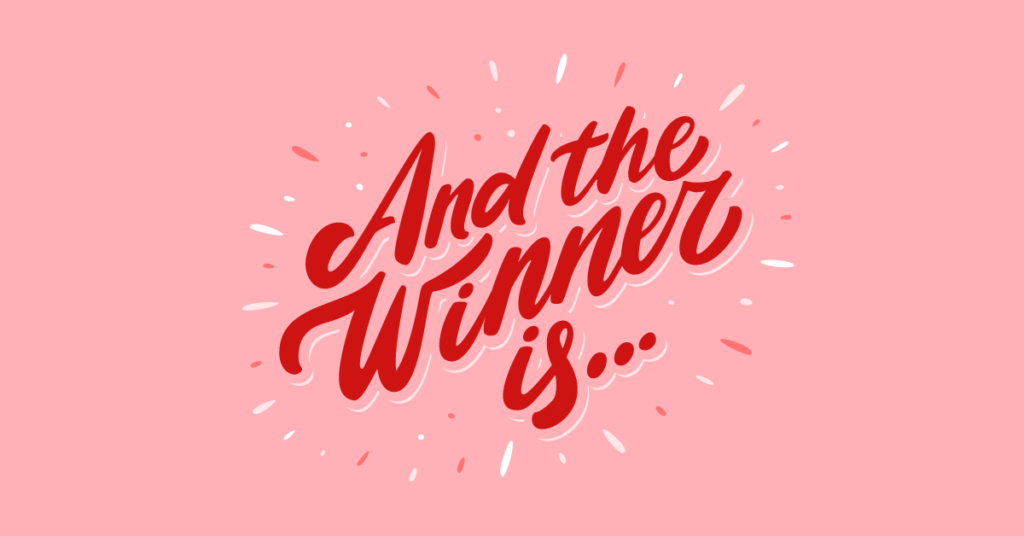 When you're selected as the winner of a brand-new iPhone, the hosts will more often than not communicate this to you via email and relay further instructions on how to proceed. Delivery costs are expected to be covered by them as well unless otherwise specified in the terms of the contest.
So ensure you check your email often enough after entering your contests to ensure you don't miss out on the important news of your win, especially if a time limit exists to when it can be claimed.
The Final Word About iPhone Giveaways
Overall, iPhone giveaways are a popular concept, and understandably so. The devices have skyrocketed to take their place as one of the top pieces of communication technology of this age, and we don't see that changing anytime soon.
As such, they've remained one of the most sought-after smartphones since their launch because of their functionality as well as luxury, and while it's great to desire to own one, it's important not to let that cloud your judgment and expose you to the cheap tricks of con artists.
That's why we emphasize the need for caution to be exercised in your quest to acquire a new iPhone through these contests. Ensure you read through the tips in this article on being safer when searching for iPhone giveaways.
Remember to enter as many as possible and not give up even if you don't win instantly. It's a process and usually worth it in the end. A good place to look out for new and interesting giveaways would be our website, GiveawayListing, where you'll find the coolest giveaways and the best guides on winning them!
So, if you've stayed with us this long, we're happy to announce that you now know everything you need about iPhone giveaways and how to win them, so go forth and win away!