Shoe giveaways in 2023
Whether you're new to shoe giveaways or versed in the process, our guide will reveal all there is to know about shoe giveaways in 2023.
Not only will we share details about shoe giveaways, but we will also include information about sneaker raffles. Sneaker raffles are similar to giveaways but not quite the same.
For this, we have two sections in this guide, one specifically about shoe giveaways and one about sneaker raffles.
We will go into lengthy detail about finding shoe/giveaways and sneaker raffles and ways to maximize your chances of winning.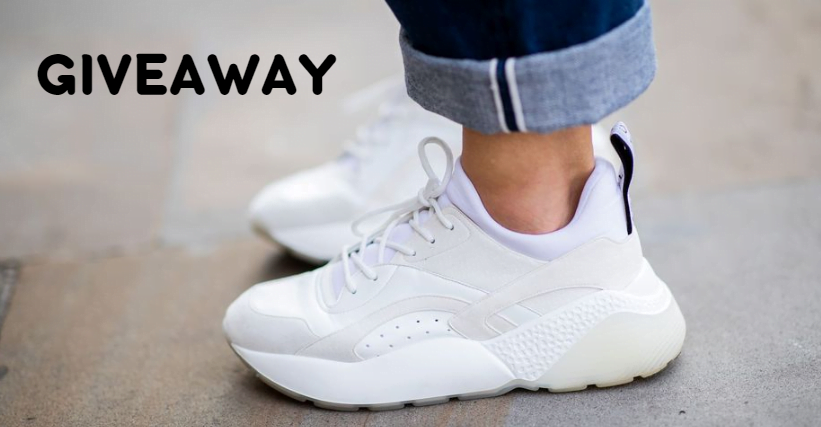 Are there any shoe giveaways?
Yes, shoe giveaways are happening right now. All you need to know is where to find them.
As we've found out, not only can you enter traditional shoe giveaways (like those found on giveawaylisting.com), but there are many creative ways to get free shoes.
Getting free shoes (and sneakers, if you prefer) from big brands may sound too good, but it's true. Shoe brands give away free kicks all the time.
One of the trendiest ways to get free shoes today is by applying to be a brand's product tester. That way, you get free shoes sent to you, and not only that, they're usually pre-releases too.
Another genius way to get free kicks is to enter new product raffles, as we mentioned above. That's why we've dedicated much of this guide to both options mentioned so far.
One more ingenious way to land free shoes on your feet is by taking online surveys.
You can also watch out for free shoe giveaways on social media by searching the hashtag #shoegiveaways 2023.
We've listed these in more detail below. Let's get you some free shoes!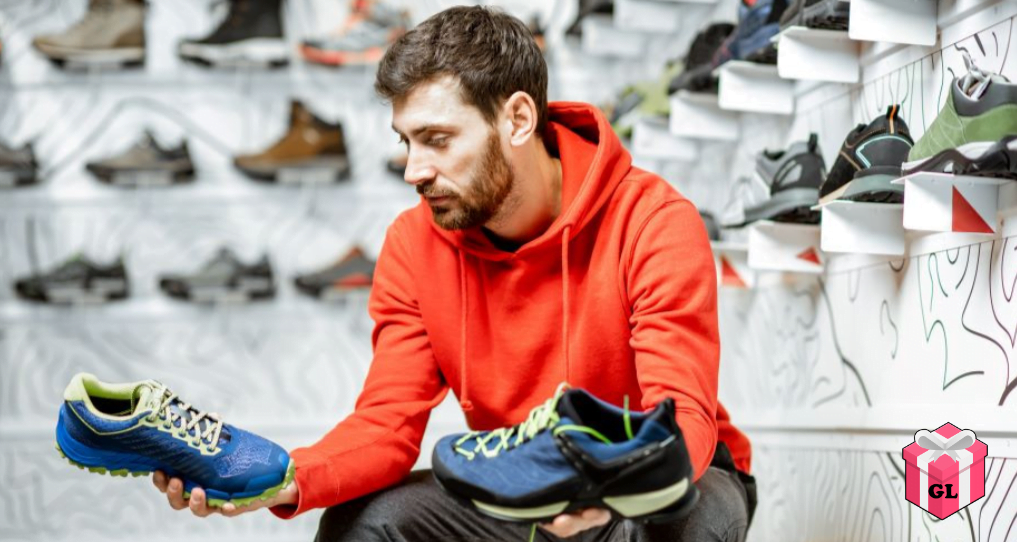 What are the best ways to find free shoe giveaways?
The best way to save yourself some money on free shoes is to know where to look. That's why we've created this handy guide for you.
You can find free shoes via the following:
Shoe/sneaker brands
Product testing branded shoes
Outlets and retailer promotions
Social media channels
Instant money apps
Third-party sites
Free classified sites
Search Giveaway Listing
Throughout this guide, we have listed many ways to get free shoes. Follow our guide to find all the up-to-date ways to win free shoes.

How can I get free shoes in 2023?
Here are genius ways to get free shoes mentioned above, to get free shoes 2023.
1. Register At KURU Footwear
The brand KURU Footwear is a Utah-based comfortable footwear company. Their product offering ranges from sneakers for smart occasions, outdoor adventures, and casual events.
Whatsmore, every Friday, the brand randomly selects 5 lucky people who will get $120 worth of KURU cash. That can be used on shoes!
If you'd like to score free shoes from KURU, head to their website and click the "Free Shoes" tab.
From there, provide your details on the Free Shoe Friday page, then tap "Sign Up."
You'll then be subscribed to the company's email list. Then, go back to the Free Shoe Friday page, then tap "Create an Account" to enter your details.
2. Online product testing
We've listed 8 brands below you can sign up with today to become their product testers. Check out the section "Legit companies giving away free shoes."
3. Use Apps
Swagbucks lets you complete tasks and complete questionnaires for money.
This way, you can get gift cards from big retailers that you can use to buy shoes! Technically, you got the shoes for a small amount of your time.
Another site that lets you answer surveys in exchange for cash or gift certificates is Survey Junkie.
You'll need $10 or 1,000 points to cash out or use for big brand gift certificates, which you can then use to get your hands on new shoes.
Like Survey Junkie, you need 1,000 points to redeem $10 PayPal money for PrizeRebel.
The website also shows available gift cards and raffles; you can have one entry for 10 points.
The clue is in the title here. With this app, you can get "instant" GC (gift cards) by completing surveys and searching the web, for example.
For every 1,000 points you earn, the site will give you $10! You can use this money to redeem gift certificates or withdraw cash.
Where can I find shoe giveaways?
Further to the above list, check out these free classified sites and hosts. You can score loads of free stuff on these websites, and most importantly, today, you can score free shoes.
These websites have some of the newest shoe offers and giveaways from different companies and branded retailers.
Just click the search icon, then type "shoes," "shoe giveaways," "shoe giveaway 2023," "free shoes," or other related keywords.
Specifically, search these sites to find free shoe giveaways, coupons, raffles, and deals.
Classified Sections
Free Stuff Finder
Free Stuff Times
Giveaway listing
Use our website and our social media handles to find the latest shoe giveaways that are on offer at the moment.
We have live feeds which are updated every hour so that you won't miss out on any new shoe giveaways.
Legit companies giving away free shoes
So this option is not giveaway related, however, you can get free shoes this way. These brands are giving away shoes for free, you just need to follow some actions to score them.
Here are 9 creative ways (and brands) shoe lovers are getting the newest and pre-release shoes for free.
Free shoes
Adidas
Nike
Koi Footwear
New Balance
Columbia
Saucony
Puma
Reebok
ASICS
All brands listed here, aside from Koi Footwear, are in the running because they need product testers. This is one way to get new shoes absolutely free!
With that said, note that for most products you test, you must return them. But if you're a product tester all year round, you will have the newest shoes available on your feet 24/7, 365, for free.
The shoes you've tested and then returned are usually sent to the brand's Research and Development teams for further analysis and improvements.
1. Adidas
Check out the brand Adidas to become a product tester through their website.
To make the grade, you have to sign a disclosure that you're not going to test competitor products or share information about the product you are testing.
If you're accepted, you will receive an invitation via email. Once accepted, you will receive instructions with your free sneakers in the post. You have to use the shoes for a minimum of 2 weeks to a maximum of 4 weeks.
You are required to write a daily log of your activities while wearing the shoes. Testers have to be 18 years old or older and living in the US.
2. Nike
The brand Nike also has a product testing program. One big difference to Adidas is that they accept worldwide applications.
Also, different age groups are required to test products. These age groups are adults (18+), minors (13-17 yo), and children (12 years or younger).
If your online application is approved, Nike will send you the shoes to be tested. You then need to share feedback in your tester's account.
By the way, there is also the possibility of filling out an application form at a store.
3. Koi Footwear
This vegan brand does things a little differently in more ways than one. Koi Footwear doesn't give away shoes to be tested, but they treat their customers to free shoes just because.
They're also a vegan brand with 100% vegan, non-leather footwear. If you are a loyal customer of theirs, you may be eligible for free shoes!
Once a loyal customer, you could get free shoes by using the code "FREESHOES" at the checkout.
If that's perked your interest, check out their website for more details.
4. New Balance
This big brand also runs product testing, and they have a section on their website specifically for that where you can sign up.
If you're accepted to the product tester team, you will be sent new product prototypes.
Then you're required to share honest feedback about your shoes to help New Balance improve its products.
5. Columbia
This option is perfect for those who want something more than running shoes. Columbia sportswear and shoes also stock hiking and snowshoes, for example.
Once your online application is approved, Columbia will send you free shoes (and sometimes apparel) to test.
After you've tested the shoes for a few weeks, you will provide Columbia with feedback and send the shoes back.
They intermittently need new product testers. If this sounds good to you, it's worth checking out their website.
6. Saucony
Here's another company that focuses on selling running shoes and clothing. They need product testers to improve the quality and performance of their products.
This is great for avid runners, sports people, and influencers. On their online product testing application page, you will notice they are looking out for recreational and professional runners to become product testers.
Once you're accepted, you will receive the product at your door and will have to test the product for a few weeks.
7. Puma
The well-known and loved brand Puma also needs to know what you think of their new product lines.
Puma needs product testers on a seasonal basis, so you have to be ready to apply when they need you.
If you're keen, we suggest you download the Pumatrac App to be the first in line to apply. Here you will find all of the details for product testing and the application form.
8. Reebok
The brand Reebok, a subsidiary of Adidas, also needs product testers for their new lines and products.
If you're a fan of Reebok, they follow the same application process as Adidas, just so you know.
Check out the Reebok website for their shoe testing requirements to sign up.
9. ASICS
For people based in New Zealand or select parts of Europe, you might be in the running for being an ASICS FrontRunner tester.
If you're accepted to the ASICS testing program, you will be sent free shoes to test, run in and evaluate for feedback.
ASICS doesn't say whether you need to return the shoes after testing them, but you'll likely need to do that.
Remember, this is one definite way to get free shoes all year round! Just be prepared to give feedback on each item and let them go after a few weeks too!
Sneaker raffles
In this section of our article, we're specifically covering sneaker raffles.
As you'll soon find out, there are many sneaker raffle types, and most have slightly different entry methods.
Here's our rundown of the most common raffle types and how to enter a draw!

What are sneaker raffles?
In short, sneaker raffles allow customers to purchase limited-edition or one-of-a-kind sneakers at a discount.
Essentially, sneaker raffles are similar to shoe giveaways aside from one clue, which is in the title. Sneaker raffles have a raffle or "lucky draw" component for the giveaway method of entry.
Also, the retailer holds a sneaker raffle to give customers a chance to win the right to buy the exclusive sneakers but not to win a free pair of sneakers. In other words, you're first in line ahead of other buyers.
New-release shoes tend to sell out fast, so retailers hold raffles or "draws" to allow more people to buy the sneakers. 
Moreover, these sneakers are sometimes offered to people in a country where they are not for sale in their country's shops.
Beneficially for us, the price for the sneakers/shoes is less than they would be in-store or online and offered at a discounted rate.
This is less desirable for regular customers than it is for resellers. Frequently, sneaker raffles draw in more reseller merchants than regular customers who resell the sneakers.

Is a sneaker raffle free?
Sneaker raffles largely differ from giveaways due to the cost of entering. Most shoe giveaways are free to enter, whereas raffles are not free.
Raffles, as mentioned above, are ways to score a discounted set of sneaks, and often an exclusive pair at that.
If you're looking for a free pair of shoes, sneaker raffles might not be your thing.
However, if you're looking for a sweet deal and a potentially sweeter pair of sneakers, then raffles may be just for you.
This CNN article covers why sneakers came to be cultural currency.

What brands do sneaker trainers raffles?
As well as the list provided above, the following two big brands run sneaker raffles frequently.
Adidas CONFIRMED
If new-release sneakers are your thing, you need to check out Adidas' exclusive new sneaker releases app, Adidas CONFIRMED.
The CONFIRMED app was a pioneer of the raffle movement and one sure way to bag exclusive Yeezy sneakers when it first launched.
Today, the app is back and running after its unexpected closure in 2018. They made a comeback in 2021 and have been holding long-anticipated raffles since.
Adidas CONFIRMED raffles could run for several days before the sneaker release launch, giving users more time to enter than most raffles.
To enter, it's important to sign up with all payment details before the launch to make sure you're entered into the draw.
Nike SNKRS
If you'd like to bag a bargain pair of Swoosh sneakers, you need to check out Nike's official launch-day platform, the Nike SNKRS app.
The app was launched in 2017, and it is still one of the top sneaker raffle apps.
Nike gives you a chance to win discounts for limited-edition new releases from the Jordan Brand or Nike itself.
The sneaker raffles take place on the associated sneakers launch day. To enter, users have to sign up prior to the raffle to save time while the launch is taking place.
An email address and the user's payment details are typically requested to enter. It's first come and first served, so you have to be fast.
If you're a loyal user, you might be offered the chance to purchase sneakers early via the "Exclusive Access" feature. You should check that out.
Raffle apps
Here's another creative idea for you. We've listed 9 brand apps that run sneaker raffles.
Download these now to get upcoming sneaker raffle notifications sent right to you. You can enter a bunch of raffles on these apps too.
As a loyal user, you can also be in with additional bonuses. To that effect, it's worth noting down these raffles now if you'd like to be prepared when the raffles begin.
Unlike most shoes for product testing, you get to keep these sneakers for life.
Sneaker exclusives
Nike SNKRS
Footlocker
Footpatrol
END (End clothing)
Champs Sports
Champs Sports sneakers shoe store
How can I enter a sneaker raffle?
How you can enter a sneaker raffle largely depends on the type of sneaker raffle you are entering.
Here we will cover the different raffle types and their common methods of entry.
There are typically four main categories of sneaker raffles. These are Online, In-App, Social, or In-Store.
Online raffles
These raffles used to be the most common type of raffle in the sneaker industry, however, they are being replaced with other types, as you'll see here.
Online raffles are easy to enter. All you have to do as a participant is include your contact details and name on an online form.
Typically, the winner is selected randomly, and the payment is arranged after the announcement.
As you don't have to pay upfront for the sneakers, it's worth your time to enter as many as possible to increase your chances of winning! Just realize that you'll have many sneakers to purchase if you win many raffles!
With that said, it's rare, but some online raffles require an upfront payment of some kind, so be sure to check the rules before submitting your entries.
In-App raffles
Some brands have dedicated mobile apps where they host sneaker giveaways and raffles and typically announce them there. Be sure to find out if your favorite brands do this.
In this guide, we have listed a bunch of brands that have apps specifically dedicated to sneaker raffles. Make a note of those while you get searching for your favorites too!
Some In-App sneaker raffles will require you to make an upfront charge, much like the rare cases of online raffles. Typically, you're asked to make a payment if you've won.
As always, be sure to read the raffle instructions and terms for each one you choose to enter.
Social raffles
These raffles take place on social media such as Instagram, Twitter, or Facebook.
For example, one of the biggest UK shoe retailers, Offspring, primarily uses Instagram for their sneaker raffles. However, this isn't as popular a method for all brands, it does work well for Offspring.
It's super easy to enter an Instagram raffle and straightforward to find raffles this way, so there's not much to lose by giving it a go!
Typically, the brand holding the raffle will use its social media page to announce and run it. If that's the case, you will find the entry details there.
To enter a social raffle, you're normally asked to like, comment, or share the raffle post. If you win the raffle, that's the time you'll be asked for your payment details to make the purchase.
In-Store raffles
This raffle type usually involves a physical pickup of the sneakers being raffled.
Before entering, be sure you can pick up the sneakers on a dedicated day. You want to ensure you can claim them if you are a lucky winner!
"Pre-authorized" raffles
An alternative to the above is "pre-authorized" raffles. These are a popular choice for brands as it saves them from having unclaimed pairs of sneakers.
Essentially, this method of entry ensures all of the participant's payment details are taken upfront before the raffle is held. Then, only the winner will be charged.
This method of entry isn't as popular among participants as it is for the brands, however, only serious entrants need to apply.
There may not be as much competition for these raffles as you won't get many resellers entering them.
Shoe giveaways ban resellers
How are raffle winners chosen?
The answer to this question is dependent on the kind of raffle and the brand hosting it.
For online winners, there is usually a random automated process to being selected. The winner will typically find out via email.
If you enter a social media raffle and win, the retailer will contact you on that platform via a customer support team.
In-store raffle winners might be notified in-store if the raffle was held on the day, via email, or the contact details provided.
Whatever raffle you enter, read all entry rules before entering, and we recommend you find out how you can pay and what happens if you win.
You want to ask the brand whether you need to enter your payment details now, i.e., will the sale go through automatically if you win, or do you receive details for early purchase via a link?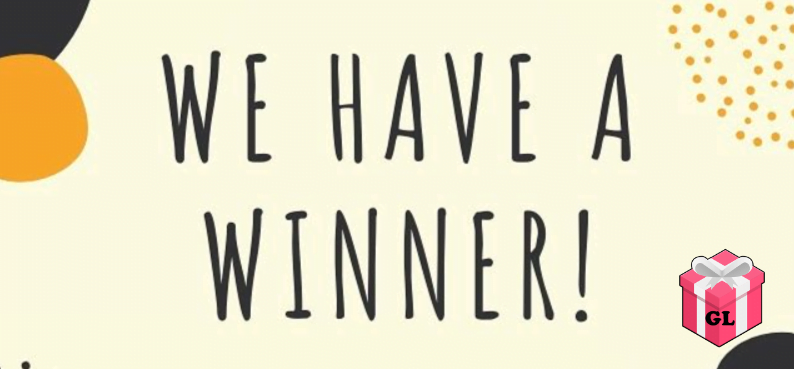 What's next for shoe and sneaker giveaways?
As seen throughout this guide, shoe/giveaways and the brands holding them aren't slowing down, and there are many different ways to get free shoes 2023.
Sneaker raffles are one of our favorite ways to find the newest shoes while offering the best ones at a discount.
For entirely free shoe giveaways, you have plenty of other options, as we've listed here.
See our live feeds and social media channels for the latest giveaways and top-rated guides. Plus, check back here to find new step-by-step guides helping you find free shoe giveaways in 2023.
You should consider entering many of these giveaway types we have listed for your chance to win free shoes in 2023. That way, you'll maximize your winning chances.
But whichever way you try to get free shoes this year, good luck from us!