The Mets
One of two major league baseball clubs based in New York City, The Mets are based in Queens. Generous giveaways are also based on their field.
Their home stadium, Citi Field, sees thousands of fans attend their home games every season, according to Wikipedia.
The scheduled Mets home games bring with them scheduled home game giveaways.
The New York Mets have already given away thousands of free giveaway items this season. You don't want to miss out.
We're here with the latest. In this guide, we'll cover everything you need to know about the Mets giveaways in 2023 and the steps you can take to take home a Mets prize.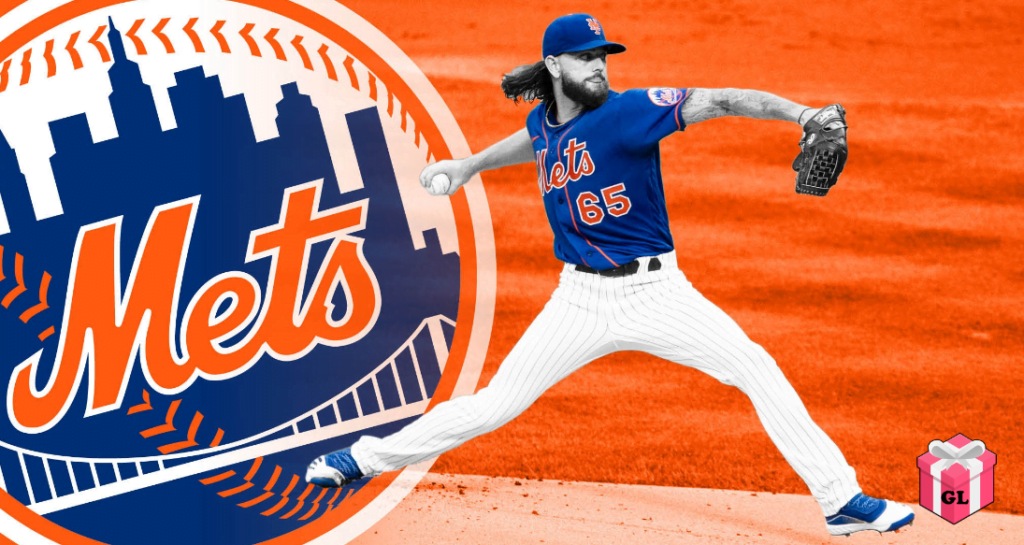 What are the Mets giveaways?
If you're headed to a New York Mets game this season or looking for a Mets prize to take home, you'll be glad to know you can do both at the same time!
Mets/giveaways are a loved part of their season schedule for both the fans and the team.
When new home games are announced, so are the Mets giveaways. This makes each season's schedule announcement even more exciting for fans.
Now that baseball's upcoming season is soon approaching, you might be wondering if the Mets will be holding giveaways this season, and you're in luck!
This year has already seen the New York Mets giveaway some unique gifts to fans of all ages.
The official giveaways and those that are affiliated with the team are held at their home ground, Citi Field.
Lucky fans are entered into the giveaways simply for attending the game. That's one generous way to show appreciation for your fans.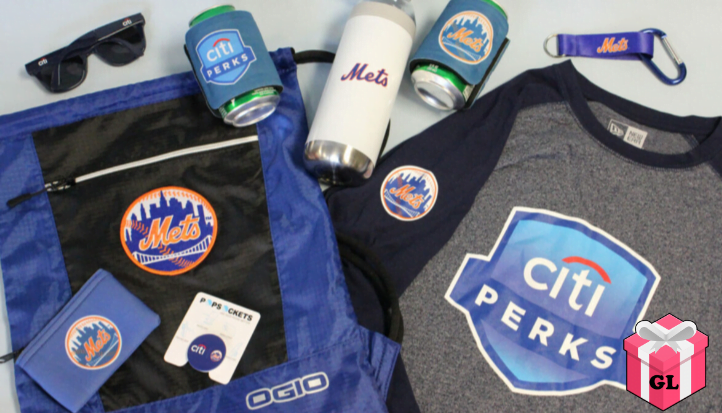 Do the Mets run promotions and giveaways?
Yes, the Mets run promotions and giveaways at once.
Both the Mets promotions and giveaways are part and parcel of the same thing – from deals and discounts to gifts and prizes – they're all promotions.
It's no secret that the rise in giveaway popularity is because they're a great marketing tool.
Mets giveaways enhance the fan experience and show appreciation from the team while also proving successful for their marketing teams.
We're not complaining! If it's a win-win, everyone's a winner.
This time last year, in November, New York Mets announced that individual game tickets for the 2022 season were on sale. With the announcement of games comes Mets promotional giveaways.
Some highlights from the Mets' home schedule so far this season have included Jackie Robinson Day in April vs. the Arizona Diamondbacks, Memorial Day Weekend series in May vs. the Philadelphia Phillies, and Subway Series in July vs. the New York Yankees.
With that came one-of-a-kind promotions and giveaways including a Tom Seaver Replica Statue in April vs. the Washington Nationals, a Francisco Lindor Bobble Gnome vs. the Philadelphia Phillies and a Polar Bear Pete Alonso Bobble in May vs. the Seattle Mariners.
The entire promotional schedule is released in stages. When it is, you can find the promo lowdown on MLB Mets.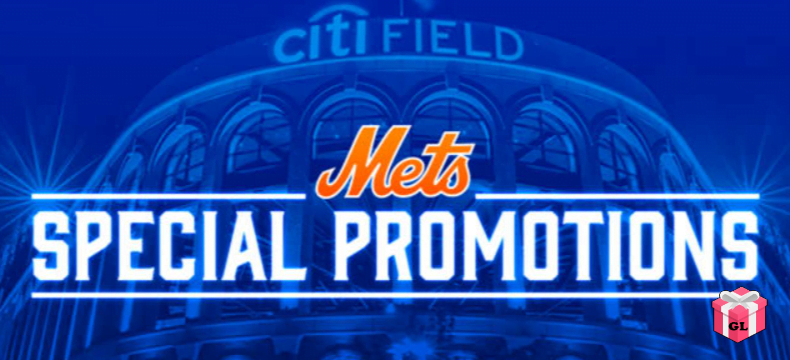 How do I enter a Mets giveaway?
The official Mets giveaways take place at their home ground, Citi Field. To enter, you have to be a ticketed guest.
When you choose a Mets game to attend – check out if the game day is hosting a giveaway. You'll usually find promotions running when you buy a ticket to a game.
Every season's timetable will be listed online. All the promotions, giveaways, and themed nights (which also host giveaways) will be found there on the MLB Mets website.
By attending a game, you're entering the giveaway! It's that simple. But we didn't say it was easy. There are some steps to get there, you don't want to miss your chance to get a prized item from the Mets.
The prized giveaway items will be handed out to fans at the Citi Field gates upon having their ticket scanned – all you have to do is show up with your ticket.
But don't dilly dally to get to the game! The giveaways are given to a limited number of fans in attendance and are only available while supplies last.
Take note, Citi Field has a capacity just short of 42,000 seats. It's estimated that 10-15,000 giveaway items are handed out in one day.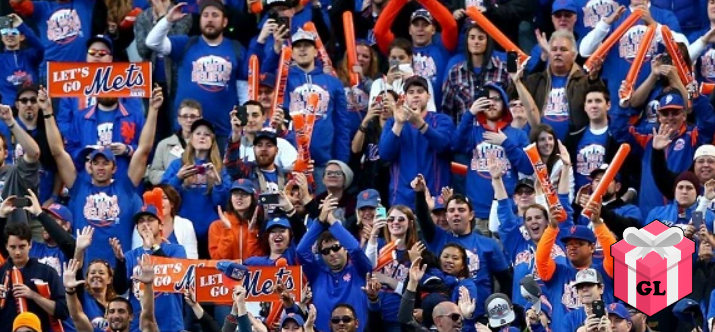 For more advice about how to enter a Mets game giveaway, please refer to our guide to mastering the Mets giveaways below.
7 tips to win the Mets giveaways

Follow this step-by-step guide for mastering the Mets giveaways to win more prizes this year.
1. Follow Mets on social media
Step number one. We suggest you follow the Mets on social media. Not only do you want to enter the Mets giveaways in 2023 – you want to find out exactly when they're going on.
Take, for example, this tweet from the New York Mets (@Mets) "Promo Schedule Update…
… We've added new promo giveaways for April and May. Check out all the cool items you can get this season, like this @Lindor12BC bobble gnome presented by @NewBalance: Promos."
Following the Mets on social media is one sure method to master the giveaways. And bonus step number one, follow the official Twitter account for Citi Field (@CitiField) and Mets Events (@MetsEvents) for more awesome giveaway news.
2. Become a Mets Insider
Become a registered Mets fan and sign up for their newsletter for exclusive updates. You will receive the latest news, giveaway announcements, ticket specials, and more.
When you become a registered Mets fan, you'll automatically receive an insider newsletter for free. So you'll be the first in line for the latest baseball news and hopefully more giveaways.
While signing up, you can also enter your mobile phone number to receive text messages from mets.com. You can expect 1 to 6 messages per week! Text "stop" to the shortcode 48593 to cancel at any time. Sign up for the Mets newsletters here.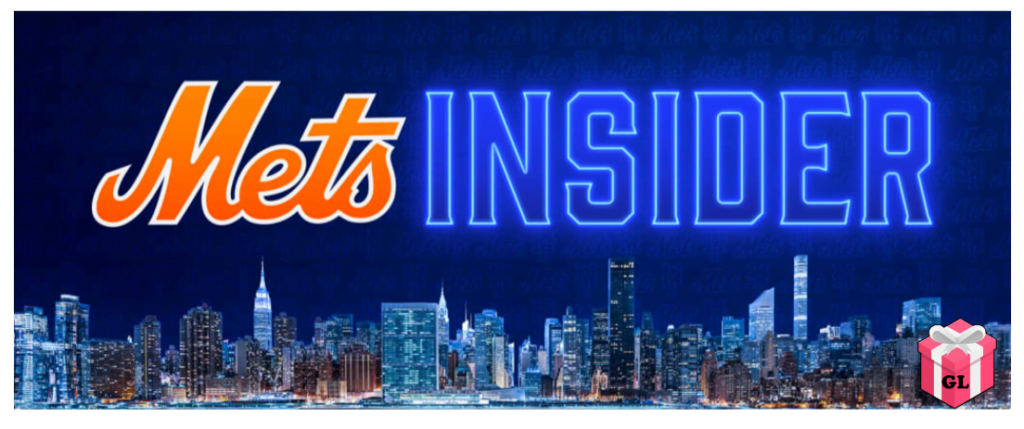 3. Mets on Medium
Here's another method for success in mastering the Mets free giveaways. Check out the latest news about Mets on Medium.
To master the Mets giveaways in 2023 and be a winner simultaneously, you need to stay updated with everything there is to know about both.
On the Medium blog, you'll find current news about the Mets, giveaway announcements as they happen, and more.
4. Alternative giveaways
If you can't get to a Mets game for an official giveaway, or if you'd like to try winning another one, have a search for alternative giveaways.
Here is one example, The Citi Let's Go Mets Sweepstakes. Citibank partnered with the Mets to bring you free tickets to a game. You can find out about their last sweepstake here.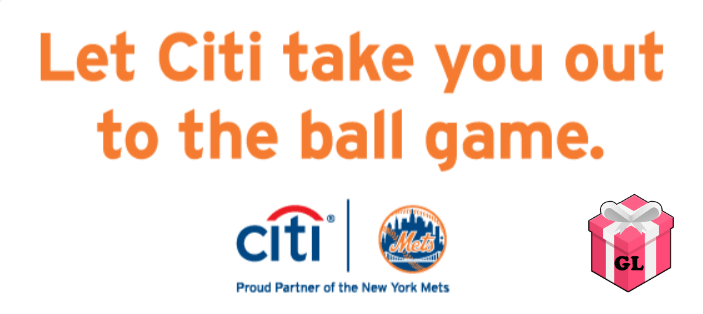 When mastering the Mets giveaways, you want to try your hand at finding alternative options to the official game day events. You'd be surprised at what you can find.
We've covered more about this after our guide.
5. Search non-game day events
The Mets schedule other events at Citi Field known as non-game day events. A Spartan event is set to come to the park, plus a festive lights festival and a Dead & Company concert, to name a few.
For the latest news about upcoming non-gameday events, the Mets recommend that you sign-up for the Mets Insider – so do we. If you've followed step two above, you're already ahead of the game.
To sign up for the events specifically, head here. And you can see the full non-game day lineup here: non-game day events. Watch this space, you might just find a sneaky giveaway or two.
6. Game day giveaways
All of the other options aside, if you've got tickets to a Mets game and you know what giveaway you're being treated to – amazing! We wish you luck getting your prized item.
We recommend you arrive early at the stadium, Citi Field. As mentioned earlier, the giveaways are while stocks last – approximately the first 10,000 to 15,000 fans in attendance will get lucky.
That's not even half of you ticketed fans if the seats sell out. The Mets stadium has a capacity of close to 42,000 seats, so not everyone will receive a prize. Don't worry, but be sure to get there early. The giveaway is a perk, you want to focus on having a good time!
7. Giveaway Listing
The steps mentioned above will ensure you're on your way to mastering the Mets giveaways. One more bit of advice for you – be sure to follow this tip.
You should check back with us ahead of the big game day and giveaway. At Giveaway Listing, we have our finger on the pulse so you can have your hands ready to grab a giveaway prize!
When we have the latest news about the Mets giveaways, we'll announce it here.
We hope our guide has helped you to win more with the Mets. As mentioned, entering their official giveaways and a few others on the side is one way to score more Mets prizes.
Next up, let's look at those alternative options for the Mets giveaways we mentioned earlier.

Can I get cheap tickets in Mets giveaways?
It's rare to find official giveaways giving away free tickets, but that doesn't mean it's impossible. We suggest you stay updated on the latest following our guide above.
When it comes to cheap tickets for the Mets giveaways, it's also possible. Check back with the Mets MLB site and all of the promotional sites listed above. Not to mention – check back with us.
Now we'll consider some of those alternative giveaways to the official ones to score cheap and even free tickets for the Mets games.
As you saw in our guide, step number four, we listed a sweepstake for free Mets tickets hosted by Citibank.
A total of three prizes were on offer. One grand prize winner and their guests had an opportunity to view batting practice on the field before the game.
The approximate retail value (ARV) of that prize is $5,000. The other amazing prizes were also free tickets and meeting the team, with ARV of $1,600 and $1,500.
While that giveaway has passed, you will find that Citibank and Mets regularly hold Mets promotions, so do check back with them both.
Also, another bonus tip, see Citibank Cardmember Perks on MLB to score cheap and free tickets. Check out the following link.
Citibank Cardmember Perks have a buy one ticket and get one ticket free offer! You can cheer on the Mets at Citi Field for select Monday through Thursday home games.

Now, let's take you through some of the most talked about Mets topics. Moreover, we've got the answers to all your giveaway questions.
The Mets giveaways FAQ
You asked, and we answered. Here are some of the most frequently asked questions about the Mets giveaways.
How long do the Mets giveaways last?
The Mets giveaway duration will depend on which one you enter.
If you're entering a giveaway held at their home stadium, the giveaway will be running for the duration of the event. That's a few hours tops.
But if you're entering a giveaway that isn't affiliated with the Mets, then you're looking at anywhere from a day to months – depending on the organizers.
For the unofficial or alternative giveaways, you'll have to look at each of their rules, terms, and conditions to find out how long it's running.
When can I participate in a Mets giveaway?
There's not one answer to this question. When you can enter the Mets giveaways depend on which one you're participating in.
Let's say you're entering a giveaway held at their home stadium. Home game giveaways are running every season – you can see their full game schedule to pick when you'd like to participate and, ultimately, which game you'd like to go to.
But if you're entering a giveaway that isn't affiliated with the Mets, it's different from the above. These giveaways are less regular than the official Mets giveaways and run according to their own schedule, and they're not all listed in one place either.
That's why you have sites like ours dedicated to bringing you the best giveaways. What giveaways you can enter and when to enter will be right at your fingertips.
Are the Mets giving away bobbleheads?
In a word, yes, the Mets are giving away bobbleheads which are still one of their key giveaway prizes.
Bobbleheads are a hit with Mets fans every season, and you can expect to see more of these collectibles on the Mets schedule next season.
This year saw bobbleheads of the players Gary Cohen, Ron Darling and Keith Hernandez make it to the stage. You could say they made it to the stadium.
Due to their popularity, you'll often find bobbleheads being sold on reseller sites. This Forbes article covered exactly that.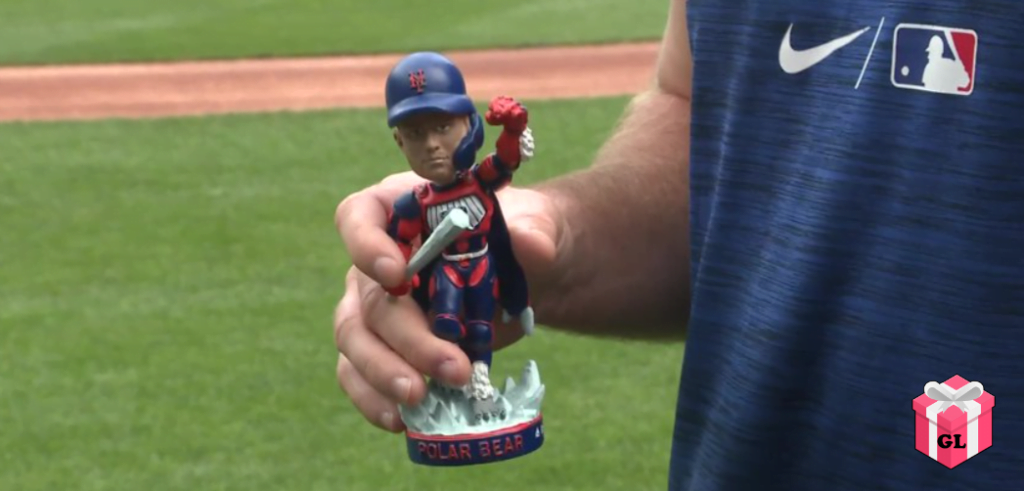 What prizes do the Mets giveaways offer?
Not only do the New York Mets give away collectible bobbleheads, but there are also clothing giveaways, including jerseys and t-shirts, and other memorabilia items on offer.
You will even find that the Mets give away food and drink during their home games. That's good news for fans and a whole host of giveaways.
From collector items to branded goods, the Mets/giveaways are never boring, you can expect all kinds of diverse freebies on offer.
What are the Mets special promotions?
Mets special promotions are deals and discounts, event days, and theme nights. Essentially, special promotions are anything that involves some kind of promo.
You should check out the official New York Mets Twitter account (@Mets) for exciting announcements like this:
"Promo Schedule Update: We've added new promo giveaways for April and May. Check out all the cool items you can get this season, like this @Lindor12BC bobble gnome presented by @NewBalance: Promos."

What is the Mets free shirt Friday?
The New York Mets free shirt Fridays are exactly that – free t-shirts are given away on Fridays!
Mets free shirt Friday is usually an annual event, but that's subject to change at the organizers' discretion.
Currently, no free shirts are being given away, but when there are, you'll find the announcement here.
The Mets latest
As we've found out, there are a limited number of official Mets giveaways on offer due to the change of season, but still, there are ways to prepare for their return.
Remember, a new season of games brings a new set of Mets promotional giveaways! Follow our guide above to stay updated with all of the latest.
We highly recommend you sign up for the Mets exclusive updates via all of the options above to be the first in line for the Mets/giveaways.
And check back with us at Giveaway Listing. As the new season's exciting giveaways are announced, we'll bring you more from the Mets.
If you can't wait until then, we have more giveaway guides you'll love. Check out this White Sox guide if you love baseball and this Amazon one if you love big giveaway prizes.
See you next time with the latest. And good luck entering the Mets giveaways!