Reviews and Giveaways Overview
It's well known that giveaways increase brand recognition and customer experience. If you combine that with the communicative art of writing reviews, it enhances the above twofold.
The participants get an interactive experience where they can impart an honest review about the giveaway (and the host).
The company or individual hosting the giveaway increases their audience while hopefully increasing that same audience's satisfaction.
Giveaways boost customer traffic, create brand excitement, and increase sales – so do good reviews.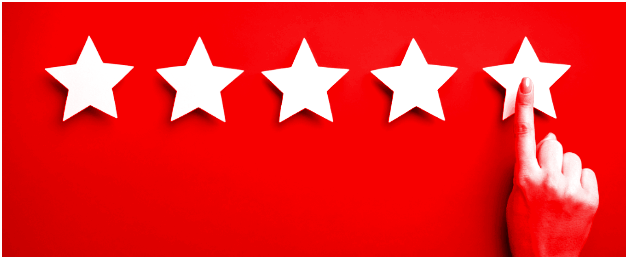 On the flip side, for entrants, the giveaways are an exciting way to interact with our favorite types of giveaways while creating that abovementioned hype.
Types of giveaway reviews participants
This giveaways article will cover all there is to know about the topic of reviews and giveaways combined. We will give an in-depth account of giveaway reviews.
Hence this guide will serve two groups:
1. Giveaway entrants: Those are users and customers who need to write reviews to win prizes. We will cover how you can write great reviews to maximize your chances of winning.
2. Giveaway organizers: Those are individuals and companies who need more reviews. We will cover how you can incentivize users to write reviews for your giveaway and beyond.
We've covered essential information for running giveaways to gain more online reviews and for entering those giveaways by writing genuine reviews to win more reviews/giveaways.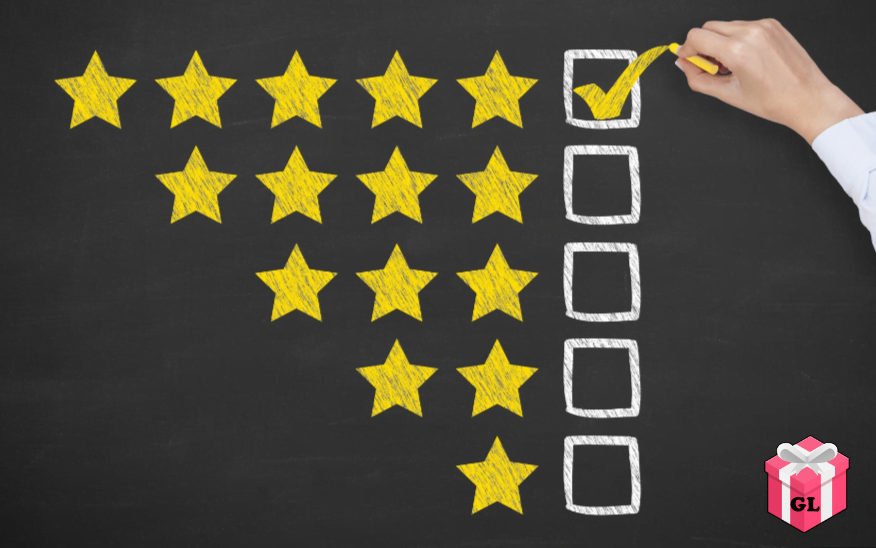 First up, let's focus on entering giveaways.
Tips for review giveaway entrants
Here's the most frequently asked issues related to entering a review giveaway:
8 tips to improve your reviews
To make the above more accessible to you, here are tips for improving your review writing skills.
1. Establish why your review is helpful
The success of your product review depends on how helpful it is. To draw the reader in, we suggest creating a catchy title to inform the reader straight away what your review is all about.
Consider writing in the first few sentences how and why they should read your review. You can also include why you're a person whose review offers valuable information to the reader.
Secondly, you could summarise the content of your review from the beginning. Include strengths and shortcomings. While you won't get marks for entertaining writing, people do want to see an accurate and informative review.
2. Create a clear structure
We recommend structuring your review from start, middle to end. Begin with the points suggested above. Then consider what you will write about in the middle and ending sections.
The middle of the review should contain the bulk of your information and details about what you're reviewing. Go into detail here, just don't make the review too extensive. Short and sweet go together for a reason. Although, you do need to provide just enough information to get your points across.
The end of the review should include a few good words about who you're reviewing or your constructive criticism for them. Overall, end it on a positive note and close with salient points for a well-rounded review.
3. Be personable and friendly
There's no limit to how personable you can make your review. You're welcome to write just like you would while talking. However, keep it clean and appropriate to be read by everyone.
The company can't post profanity and the like. Reviews will be moderated before they're shared, so you want to make sure your review actually sees the light of day, i.e., gets posted.
There are rules to getting your review published, but a lot of that is common sense. Freedom of speech allows us to express ourselves, but your review should be civil even if it's honest.
4. Be detailed and honest
The more specific your review is, the more likely the review is going to be helpful for another. That also makes it more useful for whoever you're reviewing.
Consider leaving details about the product or service to make it that much more helpful. It's a way you can also tell the reviewed what it is about them/their product that you like!
We recommend writing from your own perspective and experiences. That way you're guaranteed you'll keep it honest. Stick to facts and imagine seeing the review from the reader's perspective. What would you want to know?

5. Make it unique
You should try to make your review stand out from the rest. It's highly likely you'll be facing tons of competition (in a giveaway).
Be original and don't try to copy someone else's review. Copying someone else will mean your review will get lost in the rest of them. Being yourself means your review will be as unique as you are.
You can include some of your own personality in there and make some fun, creative statements to help your review pop. Just remember to balance that out with writing a helpful review.
6. Step into the reader's shoes
It really pays off to be able to write how your audience speaks. Sometimes, the products or services you're reviewing won't have a very well-defined consumer group.
Other times, you'll review things that are marketed to a younger audience, for example. You should aim to communicate in a way that they will find meaningful.
It's the same if you're writing a review of a product aimed at a business audience or any other group that has its own way of using language.
7. Provide constructive feedback
As above, you can include helpful hints for ways that the company or business could improve its offering. Constructive feedback is usually welcome.
But you should try to avoid being unfriendly! Keep things courteous while offering your view on what the company is doing well, and also ways it can improve. Making the company consider what you have to say will make sure it's memorable.
A good review should help others form their own ideas of what you're reviewing too. You want to explain which factors contributed to your (positive or not) experiences.
8. Keep to the review
Your reviews shouldn't contain your personal information such as phone number, social media handles (unless required), or what you ate for dinner yesterday. Remember to keep it relatable.
Also, you shouldn't write reviews that promote other companies within the review you're writing. First of all, that's the company's competition so they don't want that clogging up their review, and second, the review should be focused on them.
Now that you know how to enter giveaways with an emphasis on reviews, we'll cover the best free giveaway sites you can sign up for today. Hopefully, you will get to flex your new skills.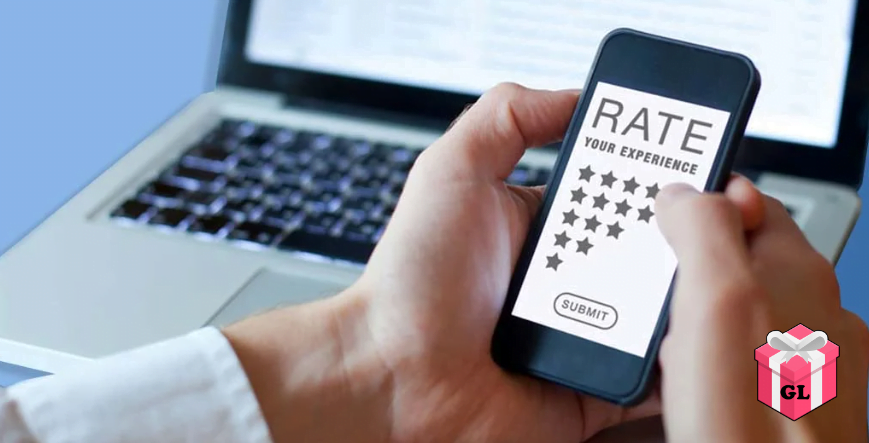 What are the free giveaway sites?
This section of the article will list and cover some of the best free giveaway websites you can join right now. They're all completely free to enter.
You may find giveaways here where you can hone your review writing skills.
Freebie Depot
Freebies.com
Totallyfreestuff.com
Sweepstake.com
TrueSweepstakes.com
Giveaway Monkey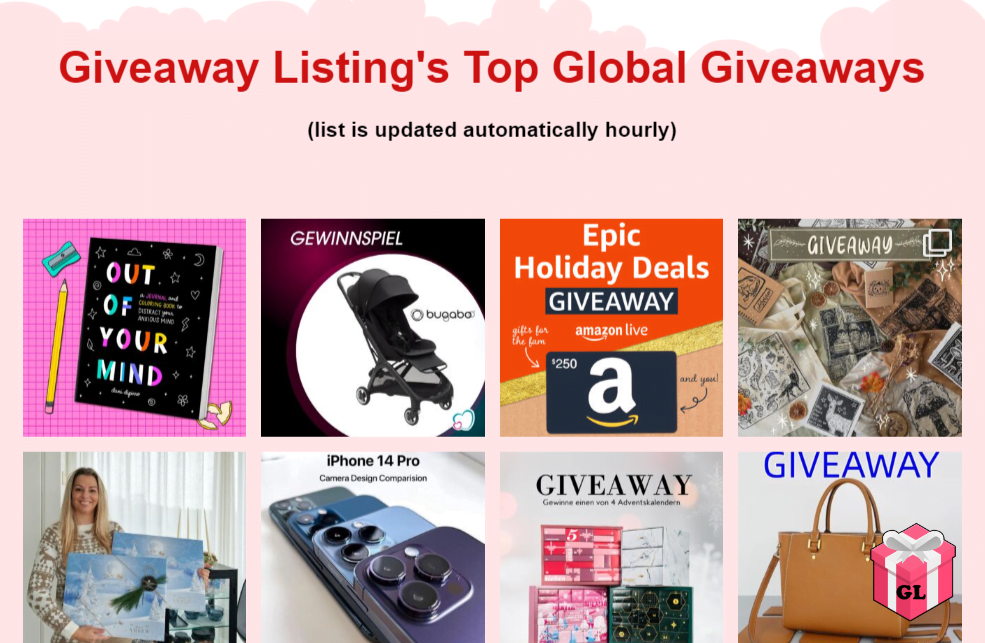 Freebie Depot
Freebie Depot is a popular site for free giveaways. You will find a variety of free products, contests, sample products, and giveaways.
You can complete offers and claim prizes when you enter a giveaway. Depending on what you've won, Freebie Depot can also send your freebies or giveaways via email.
Simply enter your email address and subscribe to their newsletter, by doing so, you can get freebies delivered daily. You should check them out.
Freebies.com
Freebies.com is an exclusive membership website. You can sign up for free and gain access to various freebies, such as samples of products, coupons, and contests.
Exclusive giveaways are part of this membership. Prizes on offer include free samples and gift cards, and cash.
When you visit the site, you earn ballots (entries) by taking quizzes, completing surveys, and more. Then, you need to use your ballots to win free samples and gift cards.
Totallyfreestuff.com
Totallyfreestuff.com has a wide variety of free stuff. It offers many kinds of freebies, including clothes, shoes, food, toiletries, electricals, and laptops.
It's a streamlined service. You can use a search and category feature to find the specific giveaway you'd like to enter.
When you click to enter a giveaway, you will be taken to an external site of the company, retailer, or brand offering the giveaway prize. You simply have to fulfill the requirement and claim your rewards without any cost.
Sweepstake.com
Sweepstake.com is another legit and well-known giveaway site. You will find some of the best sweepstakes, contests, and giveaways here.
The site is updated very regularly, so there are always giveaways running. You will find all kinds of giveaways, from spa days to computer games. There's something for everyone.
There are individual sections for new giveaways, expiring giveaways, and different categories to win the best and most lavish prizes daily.
TrueSweepstakes.com
TrueSweepstakes.com is one of the best sites to find sweepstakes and giveaways for free. You can win millions in free prizes from legitimate and trusted companies.
TrueSweepstakes.com, like many other giveaway sites, is a directory for the best giveaways. Here you can access the latest giveaways and prize contests online.
You will find many promo codes on this website, and it's easy to navigate. There is an option to view new giveaways, expiring giveaways, and featured sweepstakes.
Giveaway Monkey
Giveaway Monkey is another popular and legitimate website where you can find many contests and giveaways.
The website is designed with different categories. You will find giveaways in categories ranging from beauty, hair, fashion, and travel.
There is also the option to promote your own giveaways on this site. As a result, you will find many businesses such as pet sitters, beauty businesses, and painters promoting their work.
Giveaway Listing
The GiveawayListing.com site has been online for more than a decade offering extensive lists of free giveaways to its users.
Initially, the site was only focusing on Amazon Giveaways, but lately has been listing feeds of many other popular giveaways such as Goodreads, Gleam, NFTs, and more.
In Giveaway Listing you will find also detailed guides on how to improve your chances of winning highly competitive giveaways.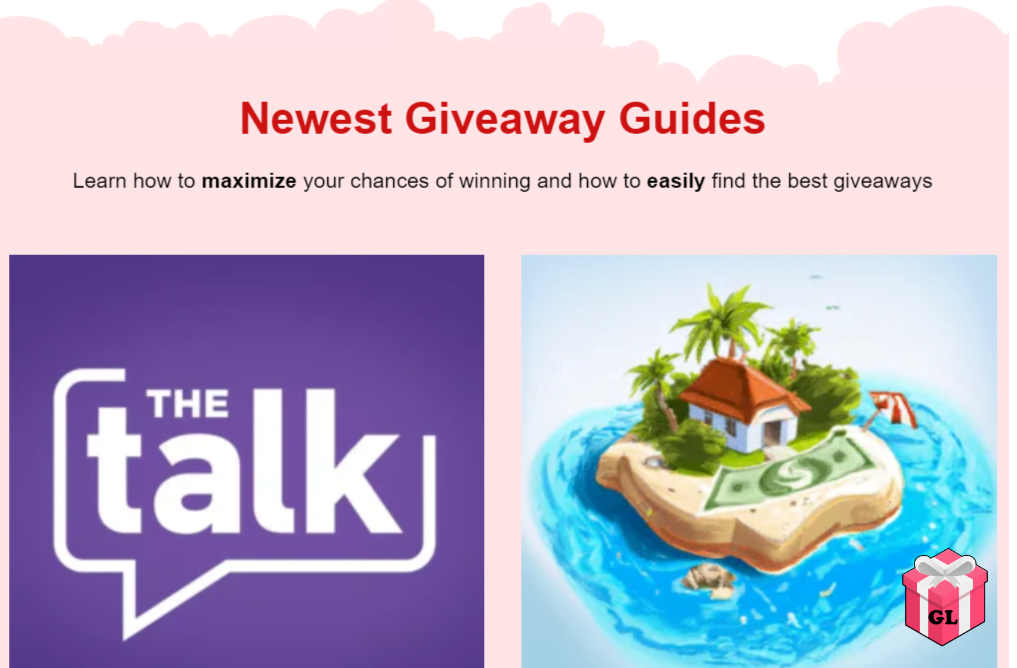 FAQs for review giveaway entrants
Those are the most frequently asked questions for people looking to enter review giveaways
What companies are doing review giveaways?
Today, and especially online, you can find many companies holding review giveaways.
It seems too good to be true that you can receive products to review for free, but it's legit.
But here's the challenge (and we like a challenge here). How do you get these companies to give you free products to review for free? On another note, how can you write reviews to enter a giveaway?
For the former, you get sent a free item. All you need to do is give your honest opinion in return about the product you're reviewing. The cherry on top is, you can keep the item once after you've reviewed it!
With the latter, you have to write a review to enter a giveaway. It's as simple as that. The icing on the cake here is, your review will increase your credibility for the next giveaway.
The more reviews you make, the better you get at doing it, and it bumps your rankings in the review stakes. You'll also continue to be eligible to review free products – so the free stuff continues!
This list could get extensive, but to capture the breadth of variety when it comes to review/giveaways, here are a handful of companies that allow you to test products to review or review an item to win a prize.
Daily Goodie Box: they send you free samples, and you review them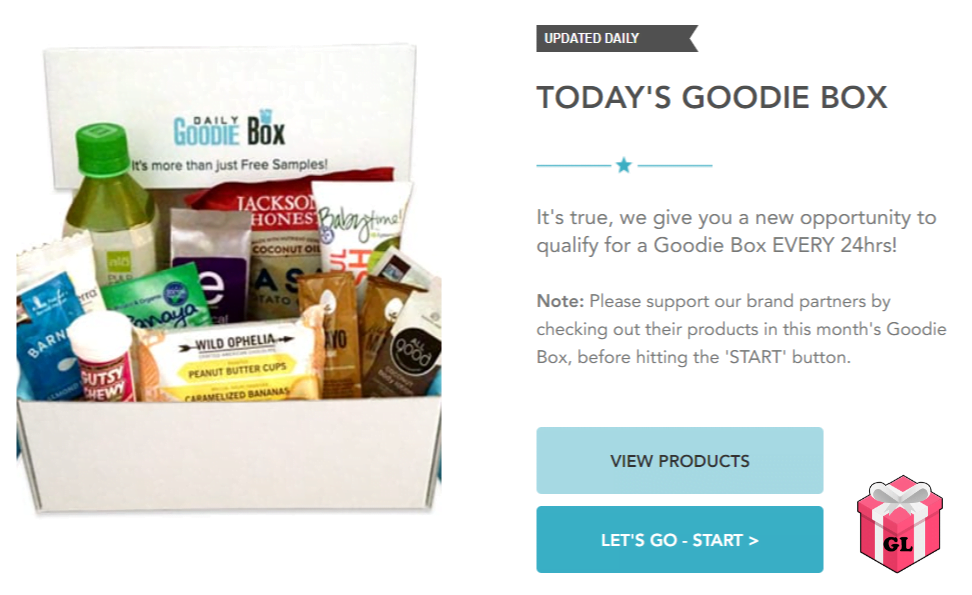 Try Products: you test their new products and you get free stuff
Treat Spot: they treat you to products to review, free shipping too
Pinch Me: submit your feedback and earn "coins" to exchange for rewards
She Speaks: write comments, get involved with communities and earn freebies
Home Tester Club: worldwide reviews and free products for all
Vogue Insiders: with a focus on cosmetics, you get samples for reviewing their goods
Goodreads free books (review a book to win – we cover this below).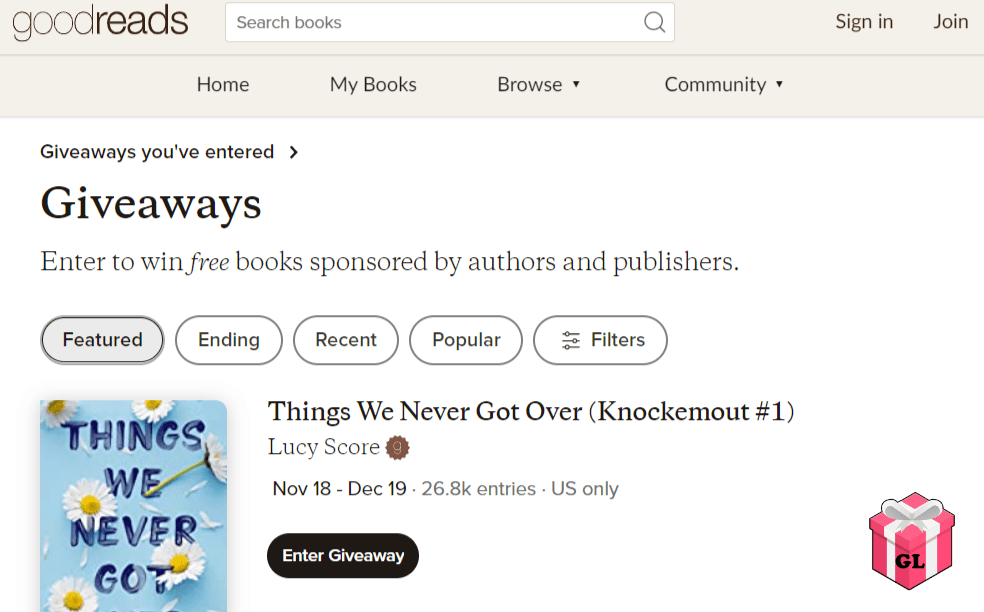 How can I write a book review?
As mentioned above, Goodreads offer their audience the chance to write book reviews as part of their giveaways. This is one of the options above – write a review to enter a giveaway.
Entering a Goodreads giveaway is as simple as entering your details. However, you're encouraged to follow other steps to increase your chances of winning a giveaway. One of which includes writing book reviews.
In exchange for book reviews, you get a better chance at winning free books. And how can you do that? Writing a book review doesn't have to be complicated.
Your first review may take time, and you may not know where to start. We recommend you start somewhere and Goodreads is a perfect place to do that.
All you need to do is cover why you enjoyed the book or didn't and if you would recommend it.
We have covered this topic in our article 6 Ways to Master the Goodreads Giveaways, to help you win more book giveaways.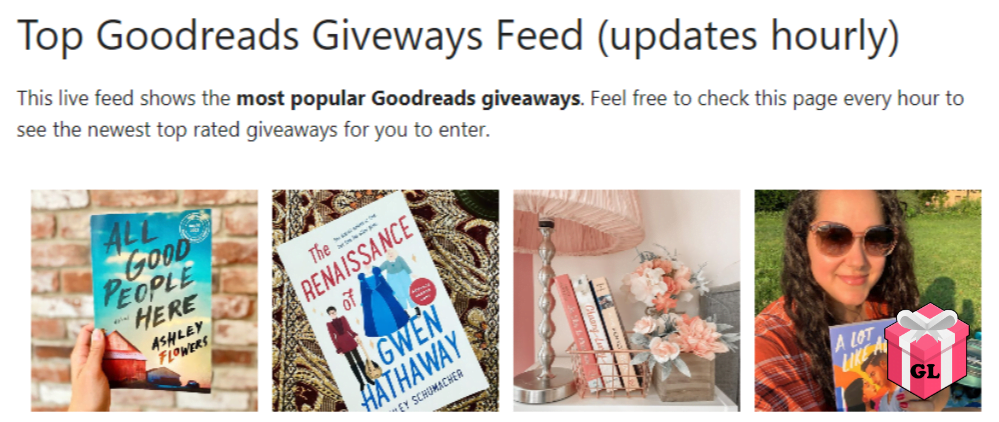 Here's another topic from our database, next up we cover – writing a review in exchange for free products. Specifically focused on one major brand as an example.
How can I write a review on Amazon?
Did you know you can submit reviews on Amazon if you bought the product elsewhere?
Anyone can submit a review for nearly any product sold on Amazon, even if you haven't personally purchased that product.
Beneficially to that, you will find groups where Amazon sellers trade their free products in exchange for a small favor such as leaving reviews for their products.
Amazon Vine
First in line for alternative ways to write reviews to win free stuff is Amazon Vine.
Amazon Vine is a program that is invite-only, and invites are only sent to trusted reviewers. Therefore, you have to be writing great reviews to get this opportunity.
Amazon chooses the reviewers, called Vine Voices, based on their previous reviews the Amazon community deems helpful. The better your reviews, the better your chances of being selected.
Being a Vine Voice allows you the chance to sample new and pre-release items for free in exchange for a review of the product.

Approach vendors and offer to write product reviews
Another method for getting free items in exchange for reviews is to message vendors directly and ask them.
Similarly to Vine Voices, this isn't a guarantee you'll get anything, but if you've got the time and want to try your hand at getting free stuff, it's well worth a try.
To try this method, first of all, search for the product you want. You want to look for an option that has the least reviews and a cheaper alternative to its competitors.
Summary
We have listed a handful of the best giveaway websites for free giveaways and prizes. You don't have to pay to access and enter the giveaways.
All you have to do is find and select the giveaway you want to enter. Some giveaway sites may require you to complete questionnaires or simple requests to maximize your winning chances.
Tips for review giveaway organizers
Now that we've covered our tips for winning a giveaway and listed the best giveaway websites, let's talk about running your own giveaway and how you can gain more reviews.
For just a small cost, depending on the prizes on offer, a giveaway provides a big return on investment.
A giveaway maximizes regular social media engagement and turns it into something more. A humble giveaway can create positive associations for your product or your brand.
If you are struggling with your current social media marketing plan, a giveaway could be just the boost you need.
A giveaway, whether reviews based or not, is valuable for growing your audience, sales, or whatever business strategy you have in mind. We have listed strategies for you below.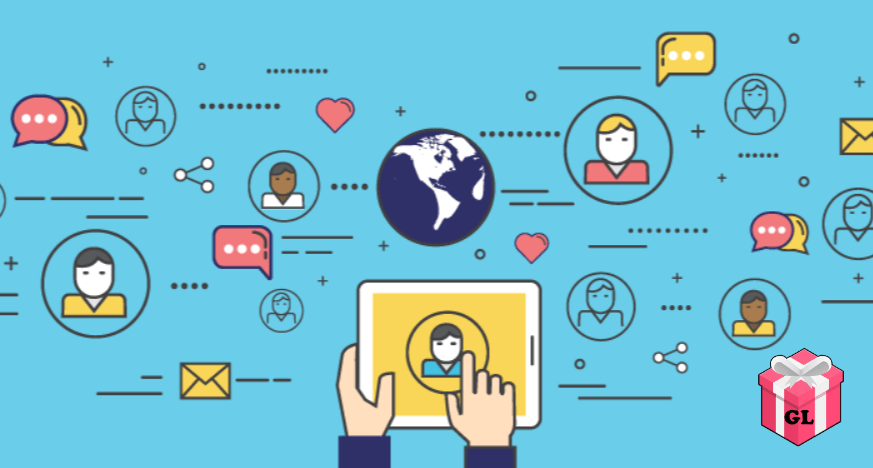 Do giveaways increase sales?
Giveaways do increase sales, that's for sure.
With the rise of social media marketing, giveaways and reviews are highly effective at increasing your follower numbers and your subscriber list.
Giveaways and reviews can both grow your audience quickly and collect valuable data to increase your sales in the future.
Giveaways themselves are known to have a conversion rate of almost 34%, which is higher than most forms of marketing content.
As a result of this, while your audience tries to win a prize, you have the chance to win over potential customers.
These new customers may choose to shop with your brand or grow your business.
Using a giveaway marketing strategy ahead of a new product launch can really boost your sales. Many companies have seen this play out.
While running a giveaway, you can collect participants' email addresses. And after entering the giveaway, they can be added to your email list to receive your newsletter, for example. Now they're potential customers.
Ideally, you can aim this toward your target audience, which will work in your favor. Using giveaways and reviews as a marketing strategy is a definite way to increase your sales. You can increase your business recognition and gain new customers all at the same time.

How can you profit from a giveaway?
It's no secret that people like free stuff. That's why giveaways are so popular. If you know how to run a good giveaway and why they make you money, giveaways can be highly profitable.
Hosting a giveaway is profitable in a few key ways. A giveaway is essentially a marketing tool. Giveaways help you to reach a larger audience and gain more business (and more reviews). All of this creates media attention and interest for you and your brand.
Depending on your business, you may want more visits to your website or to create more sales. Essentially, more traffic to your business means more sales and more profit.
More good reviews do just the same as the above. Reviews can help you to profit from a giveaway because more reviews sway potential customers into regular ones.
Giveaways and reviews allow you to engage with a wide audience. This is especially the case online. Giveaways also have the potential to go viral. This traffic, in turn, gets you recognized.
TIP: When you run a giveaway, you could ask your audience to fulfill an activity such as writing a review of their last purchase, OR the prize winner about their prize.
Another tip, ask your giveaway participants to follow you on social media to enter the giveaway. In the long run, you want these entrants to become new customers.
The bottom line, you may not make money right away. But the winner of the giveaway, and all of the people who entered will hopefully become future customers.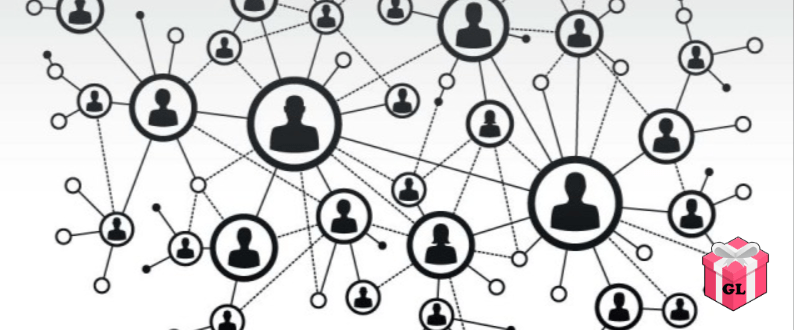 Tips to increase online reviews
As promised, here are some more tips to increase your online reviews. #1 is running a giveaway asking for reviews, but we have more ideas about where that came from.
1. Reviews/giveaways
Run a giveaway specifically aimed at gaining reviews.
2. Reviews and testimonials
Make it easy to make a review on your business pages. And make your reviews easy to spot online. Create a space for testimonials and have your reviews clearly visible.
3. Social media
Use social media to your advantage and ask your customers for social media reviews. You can make a 'call-to-action' link specifically to post reviews on your social channels.
4. Automated messages
Follow up with your customers and remind them to leave a review on Google (or elsewhere). If you have automated email receipts (for example) add a message about writing reviews and tell them where to go to write one.
5. Newsletters
Create newsletters to send to your customers to specifically ask for feedback. You can send them questionnaires and ask if you can publish their results (write the review on their behalf).
6. Show appreciation
Thank your customers who leave you good reviews to incentivize another review from them, or their friends and family. Noticing and acknowledging the review will bring more your way.
7. Customer satisfaction
Follow up with customers who leave you negative reviews and make it known you resolve past mistakes. Make sure to resolve bad reviews clearly online for others to see.
8. Incentives to review
Create an incentive to make reviews by giving a percentage off, or some other benefit for your customers. You could include this in your newsletters or on a social media post.
You could also host a contest giveaway that awards the best reviewer with a prize!
Ask your participants to enter the giveaway by reviewing your business (we cover this below) and the best review of the bunch will win the contest.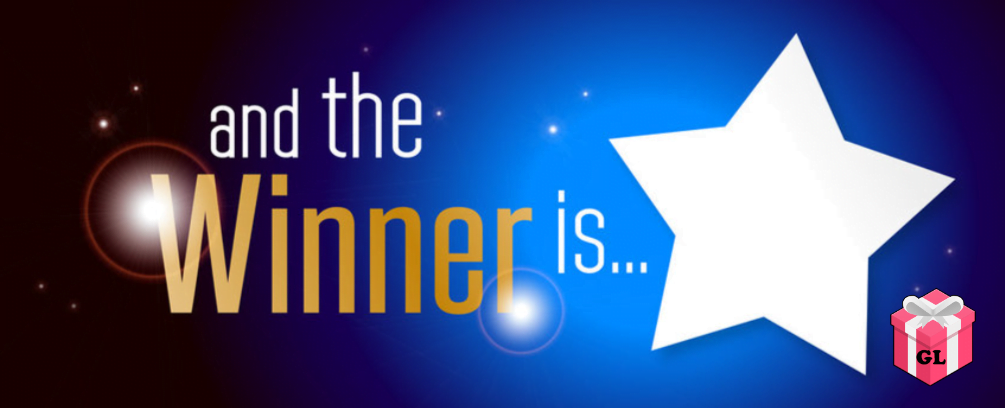 How to run a review giveaway?
Reason number one for running a review giveaway. Giveaways are one of the best methods for gaining feedback about your products.
Consider making it part of your giveaway rules to receive feedback from the winner about their prize. You can ask the winners for reviews about your giveaway too!
You can then publish giveaway reviews on your websites or social media. However you choose to use it, it's one more review for your brand and likely to be a good one.
Not only can you ask the winner to write a review, but you can also opt to make it your method of entry for your free giveaways.
Ask the participants to write a review of the last product or service they bought from you to enter. If they have never used your service or bought from you before etc, then ask them to write what they think about you.
It's possible to use all of your gathered data eventually. This option for using reviews as a method of entry could potentially get you thousands of reviews.
Participants will have to enter their contact details to win and write a review. They will appreciate it's an easy method of entry and you gain loads of reviews. Simple.
Another way to get more reviews from a giveaway is to ask your participants to use a survey before they enter. You can ask for existing customer feedback that way.
There are multiple ways to create surveys. For example, you can use a simple poll function on Facebook or create your own online.
Studies show that up to 60% of people won't use a company again after 1 bad experience which led to a bad review.
It's your job to create a positive experience for your customers. You want customers to return, and reviews are a great way to help you do that as they build brand loyalty.
That leads us to what makes a good giveaway. Let's take a look at ways of running a good giveaway and what that entails.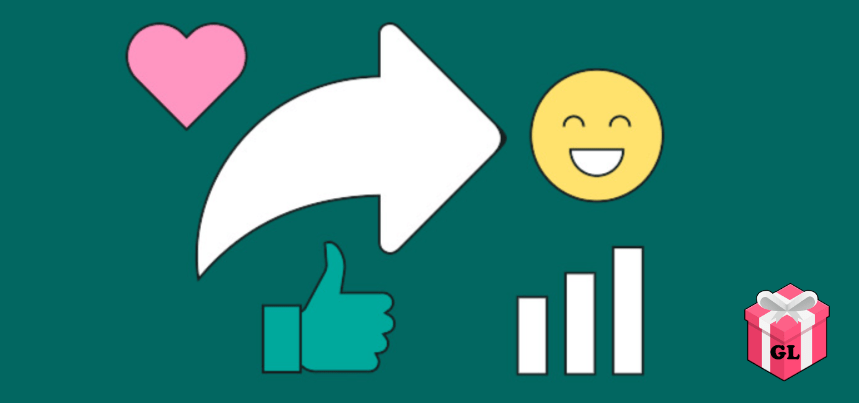 What makes a good review giveaway?
As covered, giveaways are a strategic marketing tool, and giveaway websites create a lot of revenue.
When running a giveaway, you need to engage your audience while also satisfying your needs. There are ways to make the giveaway work for the audience and work for your business.
We'll consider this question for the audience, but don't forget yourself. You need to ask yourself, why are you running a giveaway? Consider what you aim to achieve by holding a giveaway.
When considering your business strategies, we suggest brainstorming the following ideas. Decide what areas of marketing you want to benefit from the most.
This will give you a clear direction about how to promote your giveaway. You can form your giveaway based on some of the objectives and work on achieving them.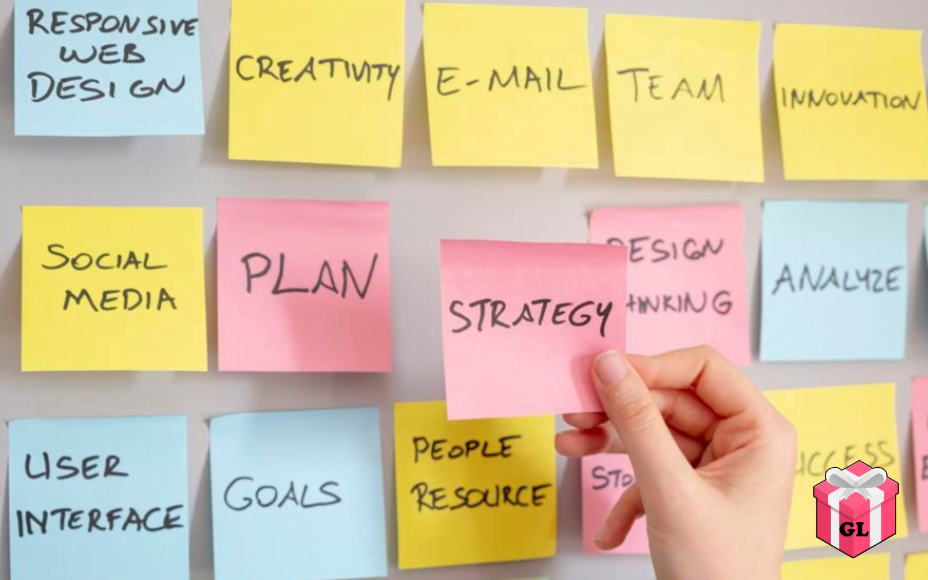 Marketing strategies to choose
Amplify traffic on social media
Create brand loyalty
Grow your audience
Boost search rankings
Increase sales
Newsletter subscribers
Reduced marketing expenses
Collaborations (join forces with another business).
When considering your audience and the giveaway contestant, you might want to look into the following ideas. These are ways to make sure you create the best giveaway.
How to get more reviews with a giveaway?
Giveaways are a perfect way to get more reviews. Reviews and giveaways are perfectly matched marketing tools. You want to capitalize on your giveaways by combining reviews in the mix.
In order to exponentially increase the effectiveness of your review giveaway campaign, you can follow the additional tips:
Select your marketing strategy. Get creative in deciding your giveaway details
Where will you host the giveaway? Choose the right platform for your giveaway
Create and share the official rules clearly. What's the method of entry?
Pick a desirable and hard-to-resist prize
Make your very own giveaway hashtag
Create a mobile-friendly giveaway
Make your giveaway content shareable
State how you will notify the winner
Following the steps above will ensure the running of a successful giveaway. An effective giveaway can win new customers' hearts (and give you more genuine reviews).

FAQs for review giveaway organizers
Those are the most frequently asked questions for people looking to organize review giveaways
How long should a giveaway last?
This is one of the more frequently asked questions about running giveaways, how long should it last? That's entirely up to you – but do consider your customers.
Before announcing your giveaway, you need to pick an end date. You might not know how long it should last, but don't leave this until the last minute.
First, it's a legal requirement to set an end date for your giveaway. Additionally, setting an end date is vital to ensure that your giveaway is well organized.
There's no room for confusion when you have a clear structure for your giveaway. Your participants know what to expect, you avoid liability for late entries, and you avoid complaints.
When you select the giveaway end date, don't forget to include when you will announce the winner.
When deciding on a timeframe, make sure you can meet that deadline. This is even more important if you need to judge anything in the giveaway. You might have hundreds of entries to look at, or more.
If it's a random and automated draw, that's a lot simpler. We recommend you make the end date clear on your entry guidelines. You may even choose to have a countdown for your giveaway.
You don't want to be inundated with questions about the deadline when you could have that information printed online. Ensuring your deadline is available to read is a sure way of making your giveaway hassle-free.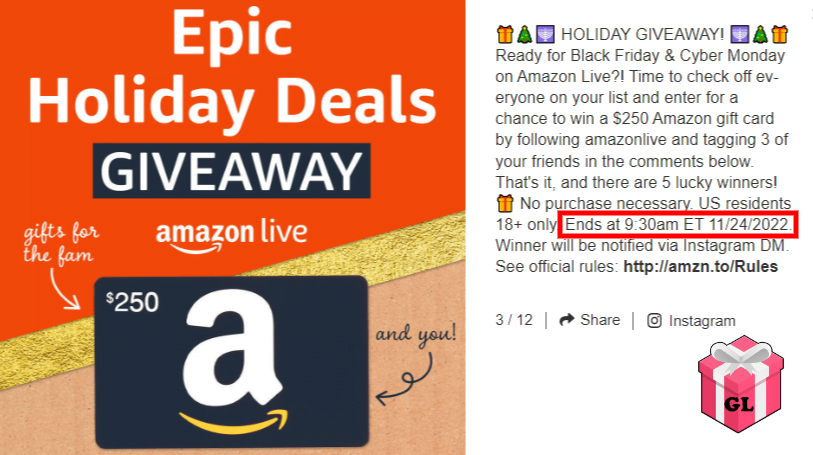 How can I stay informed about the best reviews/giveaways?
We hope you enjoyed our guide all about reviews and giveaways. If you use our guidance here, you'll now be ready to enter a giveaway, and host your own!
As mentioned, there are plenty of giveaway websites to stay up to date with. Checking your favorite giveaway websites is one easy way to know the latest.
And when you're looking for comprehensive guides about reviews and giveaways, you're welcome to check back with us.
We will regularly update our giveaway website with the best giveaways and share ways to increase your giveaway reviews. We will be back very soon with another giveaway guide.