Roblox giveaways in 2023
Did you know in 2020, over half of the population in the U.S. under the age of 16 played Roblox? That's a lot of gaming. Roblox is popular, but many people still don't know what it is.
Roblox is an online game platform founded by Roblox Corporation. It's a game creation system that allows users to create games while playing games.
Roblox is not a game in itself. It's a platform where people can play games made by other developers. The difference with Roblox is that all of the many games are made by their users.
Roblox giveaways are the next big thing in the Roblox world. Notably, some folks want to get their hand on Robux. This is an in-game currency that allows users to make purchases.
No matter how old, anyone can make heaps of money (or Robux) on the platform. Roblox stock skyrocketed in March 2021, and here's what the hype is all about. Check out this CNBC article about Roblox's stock if you don't believe us.
We'll cover everything there is to know about Roblox in this guide and how you can get on the Robux train. We've covered how you can win and earn free Robux right now.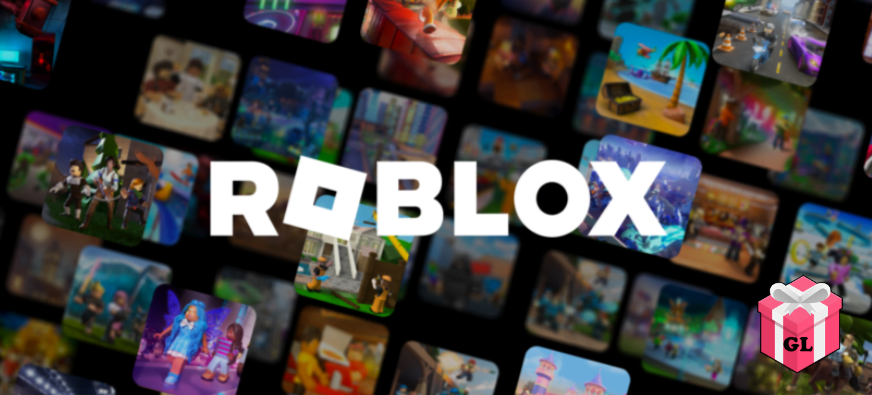 Does Roblox allow giveaways?
Roblox makes it known in their platform's Contests and Sweepstakes section that they don't allow giveaways, with exceptions.
They state that they don't allow games, contests, or sweepstakes that offer Robux as a prize.
This specifically includes
"Free Robux" offer
Betting or lottery-style games
Asking others to "Play for R$" in games
Further to that, paid random items cannot be sold or traded for Robux, real currency or anything else of value on Roblox. They specify you must use the applicable Policy API.
So what's the deal? Why is it against Roblox's terms of service to give out free Robux? We would guess that it's allowed, but Roblox has its reasons.
We've found out that it's not technically against Roblox's terms of use to give out free Robux or hold giveaways. But they don't want fake giveaways or misnomers causing their users a bad experience.
You might have seen enticing messages such as, "Win 20k Robux by subscribing to my channel now!" and wondered if it's legit. That could cause user disappointment if it's not.
Fake giveaways are fraudulent, and that's what Roblox is truly against. So in that way, they don't support your giveaways, but they won't force you to cancel it unless it's fake.
As an alternative, what's allowed on the platform? You're encouraged to give away free Robux through group funds and gift cards.
Free Robux is not allowed to be given away through Robux generators. That means all those online Free Robux sites.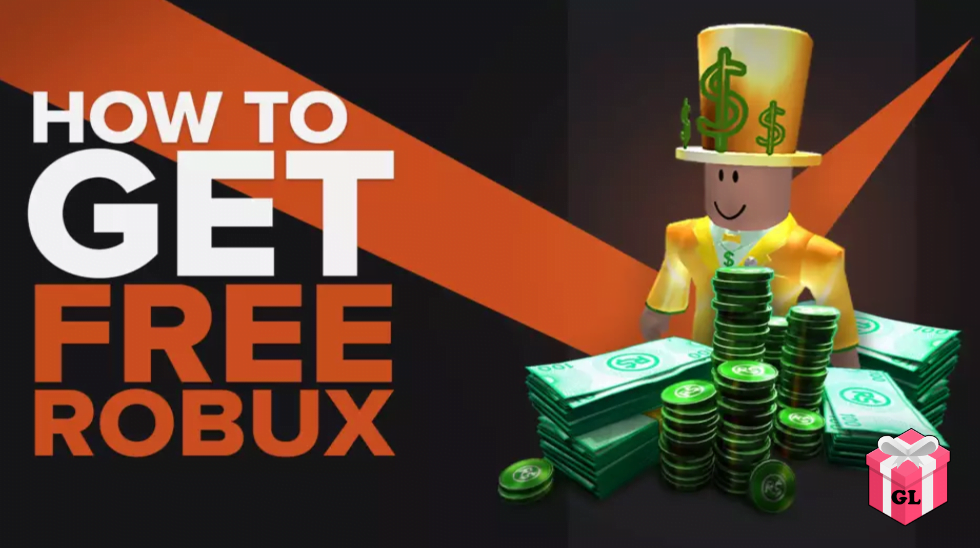 How do you get Roblox for free?
Roblox subscription costs vary. There are three different Roblox Premium membership plans.
$4.99 paid monthly provides you with 450 Robux per month; $9.99 paid monthly provides 1000 Robux per month, and $19.99 a month provides 2200 Robux per month.
The platform and the games on Roblox are free to download. Although, you can make purchases on the platform and games too.
Roblox games can offer in-game purchases of clothes, cosmetics, skins, or other perks and upgrades. Each game and what's available to purchase will vary, and so will the in-game purchases.
Let's get to Robux and what you can use it for. Robux is an in-game currency on Roblox that allows you to make purchases on the platform and on games. For example, you can buy items, clothes, and even servers.
While Roblox itself is free-to-play, and you don't have to pay to play, getting hold of Robux costs real money. As above, the Robux subscription service costs money which gets you an amount of the in-game currency.
There are elements you can pay for to take your game experience to the next level. This isn't a prerequisite to playing on Roblox, but it's the only way to get new items and emotes while playing many different games.
There are a few "above-board" ways you can get free Robux without breaking any rules. It's not for the faint-hearted, you have to be somewhat committed to the task at hand. But it's not impossible to get free Robux.
We have listed three different in-game ways to earn Robux below (Tips 1, 2 & 3). There's one more way you can search for free Robux on Roblox and one that's not held on the platform, plus we offer you a bonus tip.
Each one of these ways requires time and patience. But you can have the peace of mind they won't jeopardize your account or get you into trouble.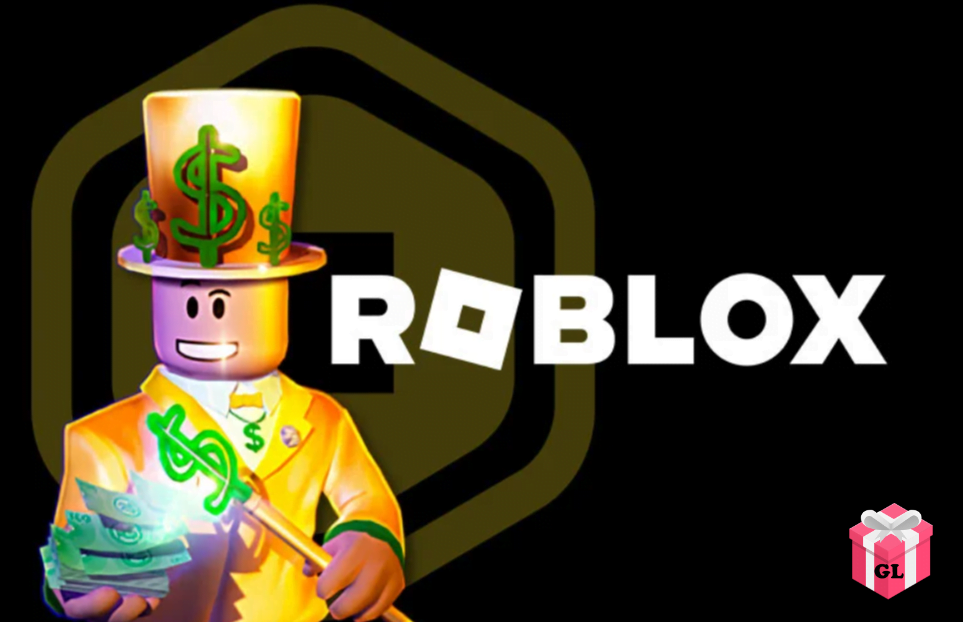 5 tips to win Roblox giveaways
Here's how to get free Robux in Roblox and beyond in 2023.
1. Use the Roblox affiliate program
The Roblox affiliate program is one official way to get yourself free Robux. You can think of this as a referral scheme. It's a system that rewards you with earnings for inviting your friends.
The Roblox affiliate program rewards you with Robux when the invited friend you referred to the platform makes a purchase.
2. Make custom clothing and items for friends
This option is great for building up your skills on Roblox. Making custom clothing and items for other players is one way to refine your game-building skills. Creating custom clothes and in-game items for players to use can make you a tidy income.
Just note that you need your items to catch attention because there is a lot of competition. Many users will be looking for free Robux this way. Pro tip: create an item that the buyer will return to repeatedly so you earn more.
3. Make games and build worlds on the platform
If you get advanced with the tips above, you may want to build your own game. Creating an entire game can be a challenge, but it's one of the best ways to earn big Robux in Roblox.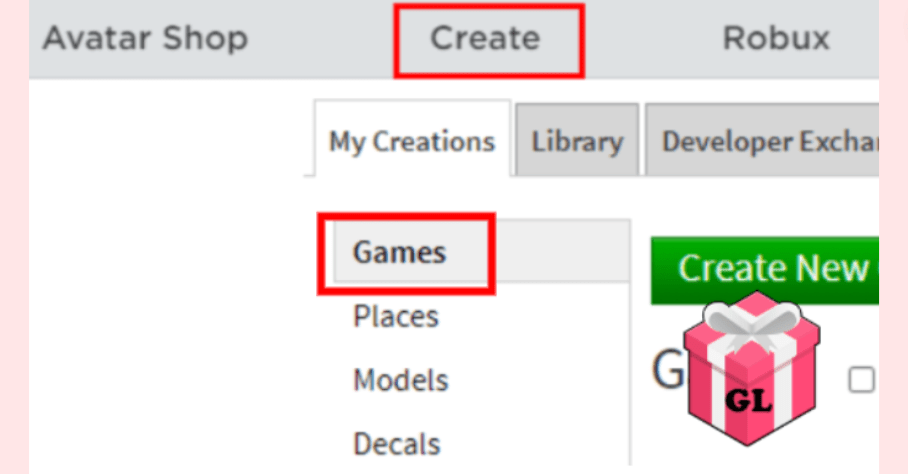 Again you want to be ahead of the competition. You can ask the players of your game to buy in-game items you've created. This option takes time but is worth the Robux you could earn – or you could use the Developer Exchange Program and turn 'bux into real cash (you need 50,000 Robux in your account for that).
4. Search giveaways in Roblox
While you're on the platform's home page, check out what you can find with the search terms "give away free Robux" in Experiences, People, and Groups.
Get creative and use other search terms such as Robux giveaway or Roblox/Robux promo. Any potentially fraudulent giveaways will likely be taken down by Roblox or flagged by the community. But, as mentioned earlier, be careful about what you enter.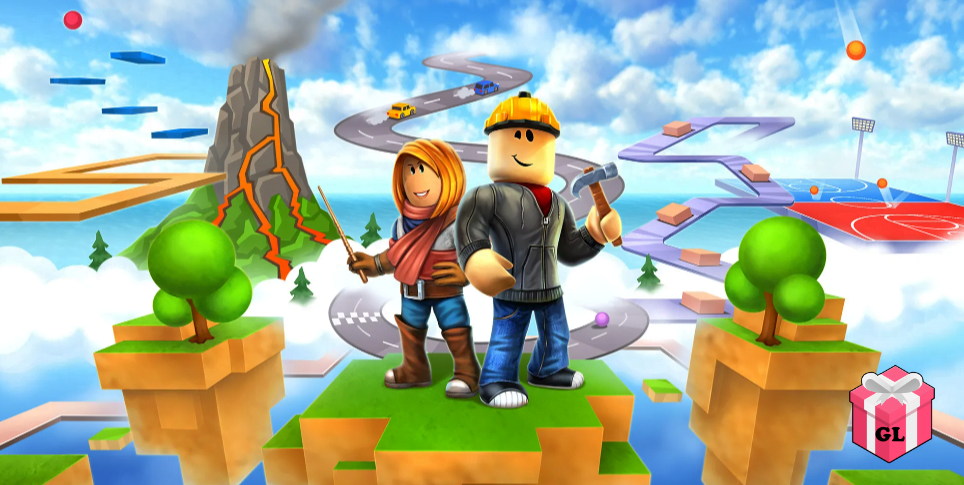 5. Roblox giveaways on Discord
You will find a whole host of Roblox giveaways on Discord. Among them, you will potentially find a bunch of free Robux giveaways too. Search for Roblox/giveaway tags on Discord/Disboard.
Remember, free isn't completely free. You have to spend time instead of money. Free usually means you need to fulfill a task, such as completing a survey or liking a social media page.
Bonus: Giveaway Listing Robux giveaways
Bonus tip from us. Search our live feeds of Roblox giveaways. Our feeds are updated with the highest-ranked and the most recent giveaways on offer, so you won't miss any.
What's more, you find them all in one place. That makes it super convenient for you. If you don't have a lot of time to spend searching various sites, just head to ours.
You will also find Discord Roblox giveaways on giveawaylisting.com, Roblox/Robux promos, and a wide range of Roblox/giveaways.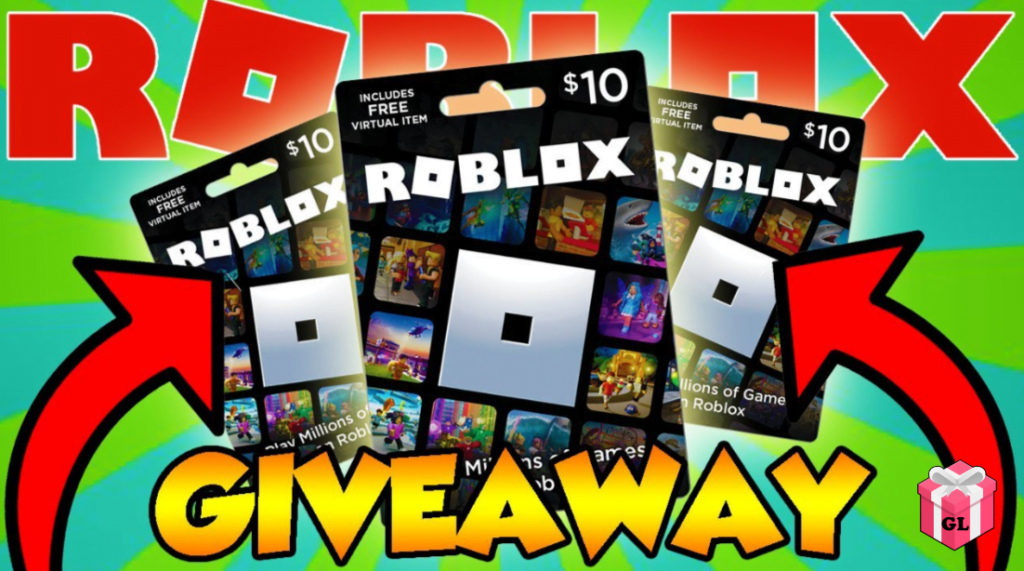 What can you do with Robux money?
Now you know how to earn more, what can you do with your hard-earned 'bux? What should you spend your Robux on in Roblox?
Well, spending on Roblox is as easy as spending real money. There is a lot you can buy with Robux. You can spend Robux to play games, make in-game purchases, customize your avatar, and much more. Check out Buy Robux here.
Robux is useful for a myriad of activities. Your earnings can allow you to purchase premium servers to exclusively play games with your friends, change your username, and allow you to customize your avatar with emotes, clothes, and more items.
It's worth mentioning you don't need to use Robux in Roblox. You don't have to spend more to have fun. You can enjoy games on the platform for free.
But if you want to enjoy premium offers and those perks mentioned above, you have to pay for them. And now you know how to get free Robux, you can spend for less.
Once you're at an advanced level, there are more ways to spend your Robux too. These are suited for the hard-core fans and tech lovers out there.
Pro Roblox'ers can buy plugins, developer assets, ads, in-experience items, or more virtual items. You need to have more Robux to do so.
As mentioned above, when you have a minimum of 50,000 Robux in your account, you can exchange that for real currency using the Roblox Developer Exchange program.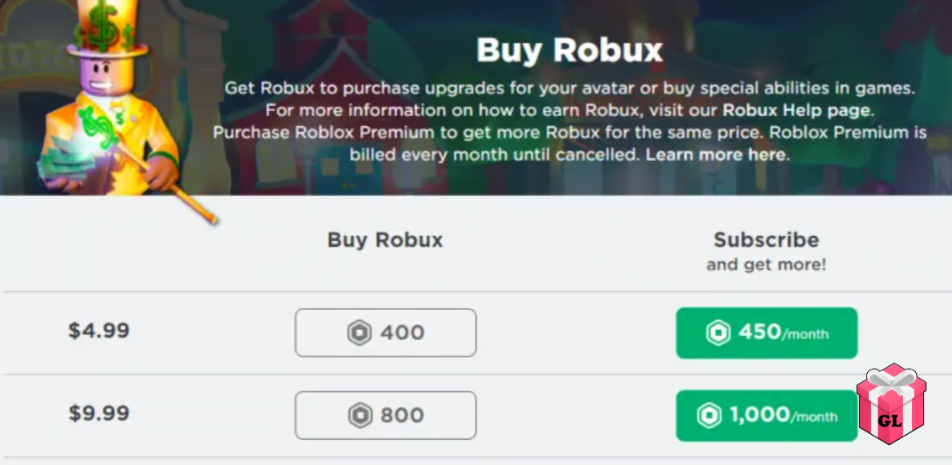 Roblox/giveaways FAQ
What are the most frequently asked questions about Roblox giveaways? We have all of the answers you're looking for.
Is Roblox giving free Robux?
No, Roblox isn't giving away free Robux. Moreover, the Roblox support team states there is no such thing as free membership offers, free Robux, or free Robux codes. We assume "free Robux" doesn't exist because it isn't exactly free, time-wise. So to use that term is a misnomer.
Roblox warns against free Robux. If you're offered "free Robux," they consider that a violation of their terms of use.
Which Roblox groups give free Robux?
Use the search term "free Robux" in Groups on Roblox, and you will find a list of groups. So as not to break TOS, these groups will be offering Robux to you in exchange for an activity.
Some of the groups currently offering Robux are 5 Robux Deluxe; Studios Fan Group; Robux Building Roleplaying, RELL World, and The Flamingo Fan Club.
Are Roblox giveaway gift cards allowed?
Yes. If you're a game developer and want to incentivize players to play your game, you may want to hold a Roblox giveaway. You can do gift card giveaways, but they must take place outside the Roblox platform.
Gift card giveaways are allowed because you are gifting them. However, using group funds is not allowed, and your account could get banned if you charge people for the giveaway.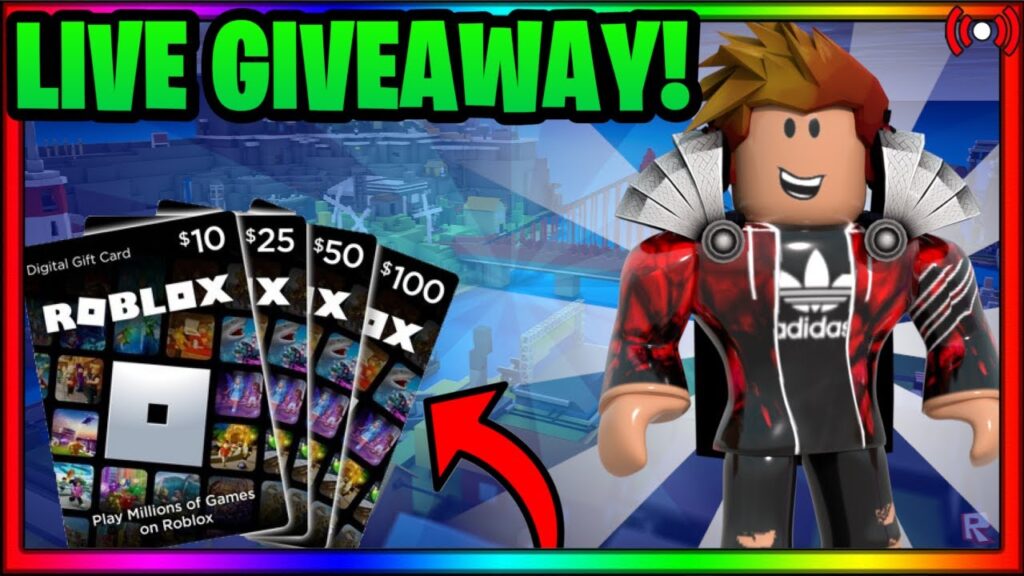 How do you join a giveaway on Roblox?
As mentioned above in tip number 4, check out giveaway search terms while you're on the home page of the Roblox platform.
You can find a list of giveaways on the Experiences, People, and Groups pages. Each giveaway will have a different method of entry, but it could be as simple as subscribing to their channel.
Are Roblox promo codes free?
Yes, they are. Free Roblox promo codes get you free Roblox stuff, typically cosmetics to help your avatar stand out from the crowd.
To redeem a basic Roblox promo code, go to the Redeem Roblox Promotions page. You can enter each code you wish to redeem on that page one at a time.
Unfortunately, there aren't any available codes to grant you free Robux. Many scams provide Robux codes, so be wary when searching for free Robux in Roblox.
What are the promo codes for Roblox 2022?
Current Roblox promo codes list, last checked 1st November 2022. The following codes are currently active, and you can redeem them in Roblox right now:
TWEETROBLOX – The Bird Says shoulder pet
SPIDERCOLA – Spider Cola shoulder pet
Roblox Island of Moves codes
GetMoving – Speedy Shades
VictoryLap – Cardio Cans
WorldAlive – Crystalline Companion
StrikeAPose – Hustle Hat
DIY – Kinetic Staff
SettingTheStage – Build It Backpack
Roblox Mansion of Wonder codes
ThingsGoBoom – Ghastly Aura waist
FXArtist – Artist Backpack
Glimmer – Head Slime accessory
Boardwalk – Ring of Flames waist
ParticleWizard – Tomes of the Magus shoulders
To redeem these codes, you have to "redeem code" within the game. Go to the game's lobby and choose Play Game or Redeem Code. Enter your code in the redeem text box, and that's it!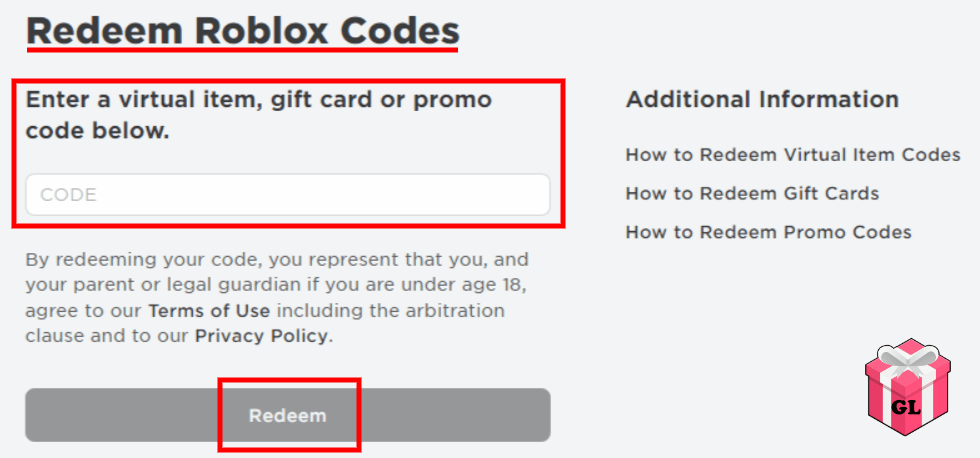 The future of Roblox/giveaways
The future of gaming is here, and Roblox is paving the way. The game creation platform is one of the pioneers in its field. You can expect to see more innovative developments from Roblox in the near future.
Since its early years and creation in 2006, the company has continued to grow. It has matured from being seen as a children's gaming site to an established games development platform.
Roblox and the giveaways associated with the platform will hopefully allow young developers to create ingenious new games. The giveaways themselves will evolve as the company does.
Roblox/Robux promos have been steadily growing in popularity for some time, and Giveaway Listing is keeping an eye on their progress.
The company is facing widespread recognition, and the giveaways are gaining just as much traction. As more Roblox promotions are announced in 2023, we'll be sure to let you know.
We have many listed as we type. Check out our live feeds for the latest Roblox and Robux giveaways. If you love tech giveaways, you should definitely check out our NFT giveaway guide.