Walmart giveaways in 2023
Most major retailers are offering giveaways and free gift cards to keep their customers happy these days, and there are more ways than that to score gift cards. A word of advice, you just need to find out where to look.
Major retailers such as Walmart are expanding their reach with impressive giveaway offers. Competing with the likes of Amazon and top giveaway sites, Walmart is making its mark in the sweepstakes market.
You might be a regular customer at Walmart and not realize they're holding giveaways, or you may be on the hunt for Walmart gift cards. Whatever your reason for being here, we're here to tell you you can win big with Walmart giveaways, and here's how.
This guide will cover how you can win the official Walmart/giveaways. Plus, other creative ways to get your hands on gift cards and future savings.
From official Walmart money cards to unaffiliated Walmart gift card giveaways, there are inventive ways to get shopping and saving. If you love Walmart, keep reading for the latest giveaway news.

Does Walmart have giveaways?
Yes, in short, they do. Walmart holds giveaways, commonly known as sweepstakes, and offers their customers the chance to win Walmart discounts and gift cards every day.
One of their official giveaways is called the "Walmart Customer Satisfaction Sweepstakes." If you've ever shopped with them, you might have seen this printed on your receipt.
To enter the sweepstakes, you must take a simple "Walmart Customer Satisfaction Survey." We've covered this in more detail below.
Considering how easy that is to win a $1000 or $100 Gift card while you're also helping Walmart improve the quality of its services, it's a win-win situation.
There were 5 $1000 gift cards for 5 winners in the previous sweepstakes. And a grand total of 750 $100 gift cards for 750 winners. The chances are, if you miss out on the 1k, you may score the 100 bucks.
If you love Walmart deals and discounts, check out the latest Walmart news on CBS.
Does Walmart have a monthly draw?
The Walmart Customer Satisfaction Sweepstakes is held regularly, and there are winners every month. Winners are announced online on Walmart's website.
As noted on their T&Cs, there is normally a delay between the end of one sweepstake and announcing of a winner. But as you can see, it's a monthly draw, even though the winners aren't announced monthly.
The lag is due to the company needing to officially verify the winners before they're listed above.
The sweepstakes winners are announced every three months and will be notified by phone or email after each sweepstakes drawing in that timeframe.
Before we let you know how to enter – it's also worth mentioning that the sweepstakes survey will take roughly 10 minutes to complete, and you have to take the survey within a week of your purchase to be eligible to win.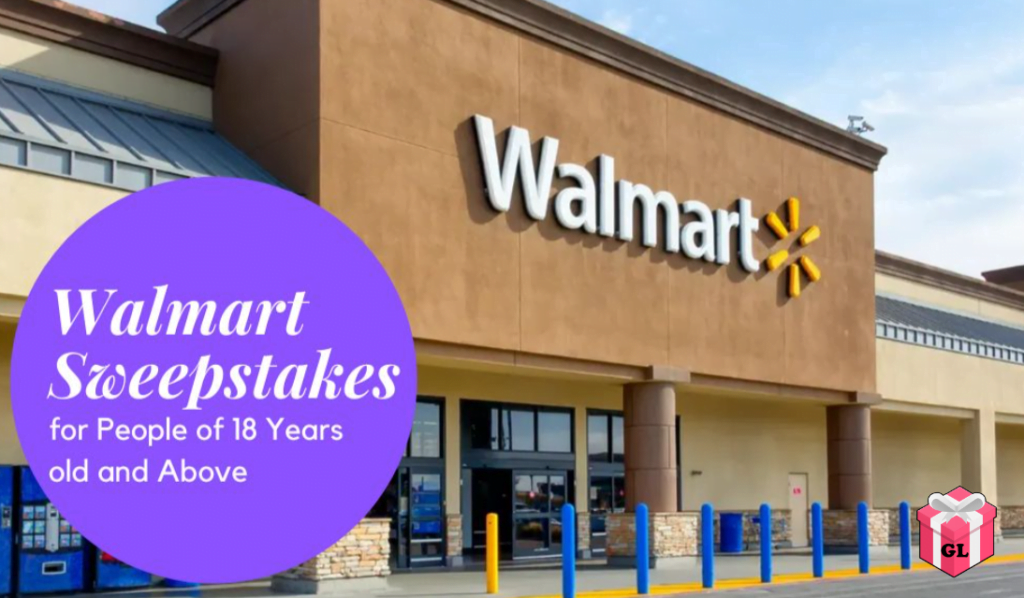 How do you enter the Walmart sweepstakes?
Right, we'll get to the details; let's not miss this opportunity to win a Walmart gift card. It's so simple to enter, but you must shop with Walmart and have your receipt handy. At this present time, there are no thresholds to how much you need to spend.
To enter the Walmart sweepstakes, see this Walmart Survey to find the sweepstakes, and on this other survey webpage, you'll find a few extra tips about the survey.
After this point, with your receipt in hand, you'll use all of the necessary information to start the Walmart Customer Satisfaction Sweepstakes.
To start the survey, you must type your ID number (which appears as ID #) and ST number (which appears as ST #) in the correct text box. On the sweepstakes link above, you'll find an illustration of where those numbers are on your receipt.
After this point, just click next, and you'll be taken to the survey. After you've completed this task, you're guaranteed an entry into the sweepstakes – good luck!
So, that's how easy it is to enter the official Walmart giveaways. What about other ways to enter Walmart free giveaways in 2023, or how can you get more Walmart gift cards and giveaway prizes?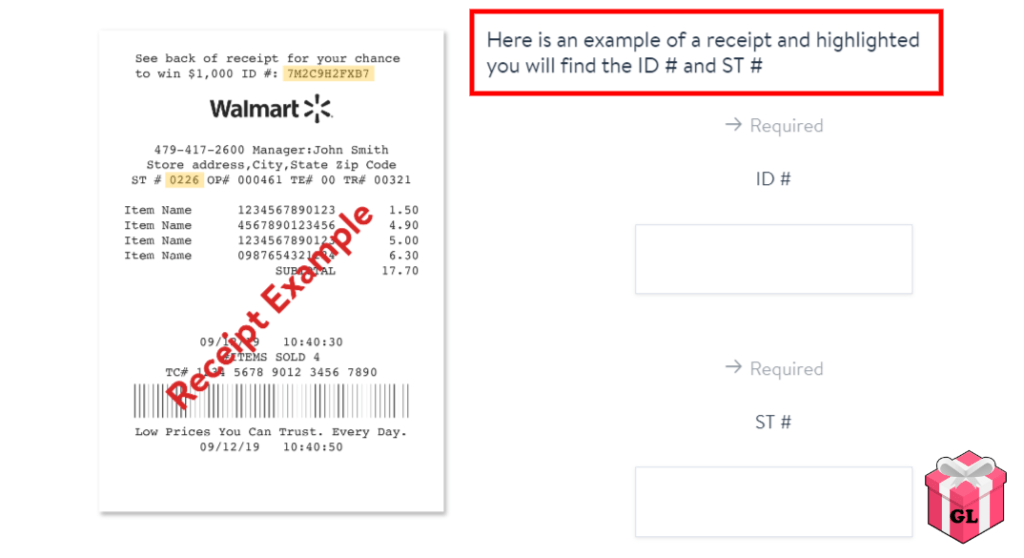 How can I get a Walmart gift card for free?
So, next up is an introduction to more creative ways to get Walmart gift cards for free and Walmart sweepstakes prizes.
As well as the sweepstakes mentioned above, you should check out The Walmart Money Card.
Walmart Money Card
There are two ways you can enter this sweepstake. First, you must have a Walmart MoneyCard and transfer money from your MoneyCard Account to your MoneyCard Savings Account in the sweepstakes period.
A mail-in entry is the second way to enter if you don't have a MoneyCard account. Simply hand-write your complete name, email address, home address, contact number, date of birth, and the entry period on a 3½" x5″ card and mail it to Walmart MoneyCard Prize Savings Sweepstakes (PL014815), P.O. Box 251328, West Bloomfield, MI 48325.
Each Grand Prize Winner would receive $1,000 either deposited into his/her Walmart MoneyCard account if you entered that way or in the form of a Walmart e-gift card emailed to the grand prize winner if you entered via mail.
See The Walmart Money Card for more information and all of the details on how to enter.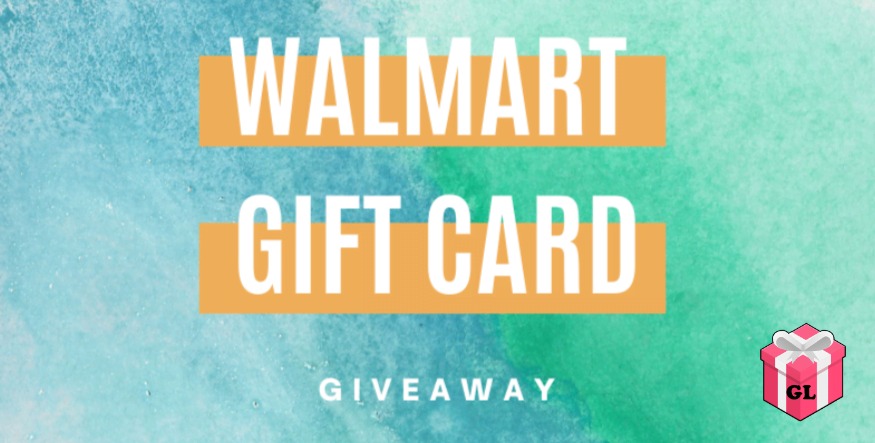 Swagbucks
As a Swagbucks member, you can accumulate " SBs " points for completing simple tasks online, such as shopping or answering surveys. Then, you can redeem your SBs for free gift cards to various retailers, including Walmart. It's a free rewards program — just sign up for an account.
Shopkick
Shopkick is an app that rewards you for doing small tasks while shopping. You earn " kicks " points for shopping, and you can redeem these kicks for free gift cards for major retailers, including Walmart. Download the Shopkick app to get started.
As well as the above, we've made a list of further crafty ways to get your hands on Walmart gift cards. It's time to get inventive – let's get to it.
7 tips for winning Walmart giveaways
While you may want to only enter the official Walmart/giveaways, there are some other options to consider. We've listed a bunch of those here.
1. Shop to save
If you're a regular shopper, this tip will be no problem for you. Walmart gives away free gift cards to their customers for shopping online and in stores.
Shopping at Walmart is one way you're guaranteed to get gift cards coming your way. As a customer, you can earn gift cards instantly every time you spend. Also, you may be in with a surprise gift by checking back with Walmart.
You can check out the latest Walmart promotions in your local store's weekly ad. You'll also find this information on Walmart's "Current Promotions" page. You might just find a free $100 gift card promotion.
2. Trade-in program
Another top tip for getting free gift cards is selling unwanted gadgets to Walmart's trade-in program. This is perfect if you have old electronics that will not be used.
Walmart has a trade-in program called Gadget to Gift Cards. Here you will find the option to trade in your item in exchange for an instant Walmart eGift Card (after the item is evaluated.)
Just search for your device online, answer a few questions, and get a free offer. If you accept, you'll print a prepaid shipping label and ship the item for free with FedEx Ground.
3. Raise Marketplace
Raise is a gift card marketplace. Here you will find secondhand gift cards for sale at less than their face value and new gift cards at face value.
Buying secondhand gift cards are awesome ways to save money, and another bonus, if you buy new gift cards through Raise, you will earn rewards called "Raise Cash."
You can then put those earned rewards toward future gift cards from Raise, including Walmart gift cards, so with enough rewards, you're essentially getting gift cards for free.
4. Ibotta App
You can win a $10 Walmart giveaway gift card when shopping through Ibotta. Just download the free app and earn cash back when you buy grocery items at Walmart – those featured.
The featured items are daily goods like eggs, milk, fruit, and more. Shop in-store at Walmart, then scan your receipts in the app; that's it. Then, you have the option to exchange your earnings for a free gift card.
Ibotta is a money-making app that gives you cash back in exchange for things you buy daily! Right now, they're offering a sign-up bonus of $10 after uploading your first receipt too.
5. Steamy Kitchen
The food and lifestyle blog Steamy Kitchen regularly holds giveaways. Walmart gift cards are a firm favorite with their customers.
Sponsored by Steamy Kitchen and as a thank you for 12 years of giveaways, you can now find a $200 Walmart gift card giveaway over on their site.
Recently published, Steamy Kitchen noted they'd given away exactly 2,394 items over the past 12 years. That's a lot of giveaways! If you want to know more, see our guide for details.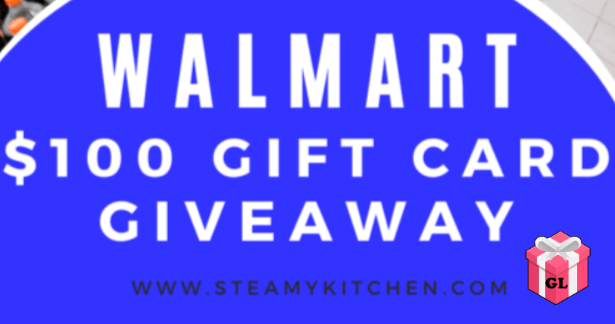 6. TopCashback
Consider using the cash-back portal called TopCashback to do your online shopping. If you do your online shopping via TopCashback's website, you can earn rebates from thousands of online retailers.
TopCashback offers you high cash-back percentages and many ways to convert your accumulated rebates to currency. Simply start up an account, which is free, and start earning cashback.
They will send you cash via direct deposit or PayPal, for example, and they can also exchange that for a gift card instead. Walmart is one of those options.
7. Dosh App
Another simple way to get a Walmart gift card right now is to link a credit card with Dosh. Dosh are giving away a $5 Walmart gift card for customers for doing just that.
The Dosh app is another free cash-back app that helps you save for shopping, dining out, and travel activities with more than 100,000 brands nationwide.
Dosh not only allows you to get cash-back on your everyday spending but no receipt scanning is required! You can opt for a $5 sign-up bonus Walmart gift card with promo code: BRIANM4.

Walmart sweepstakes and giveaways FAQ
Here are the most frequently asked questions about Walmart sweepstakes and giveaways in 2023.
What is a Walmart giveaway from receipts?
As noted above, if you have a recent Walmart receipt, you might want to hold onto it and enter the Walmart customer service sweepstake.
The Walmart survey allows the company to track its customers' satisfaction while offering customers the chance to win gift cards.
You'll see an introduction to the giveaway on the front of the receipt. On the back of the receipt, you'll find the terms and conditions of the survey and how to enter.
Does Walmart give prizes for surveys?
Yes, Walmart offers prizes, but they're predominantly gift cards. You will find some other companies offer prizes, too – with the most popular prizes being gift cards.
The total retail value of all Walmart sweepstakes prizes in one sweepstake is $80,000. The past prizes include 5 Walmart gift cards in the amount of $1,000 and 750 Walmart gift cards in the amount of $100.
If you've won, the giveaway administrator will ask you to complete a liability release, affidavit of eligibility, and a W-9 form to confirm your identity.
How does Walmart notify gift card winners?
From the date of the random drawing, each winner will be notified by the giveaway administrator via email within 3 working days. This will contain further instructions on how to claim your prize.
The gift card sweepstakes are open to residents of the US and the District of Puerto Rico and Columbia, who need to be 18 years old or the age of majority.
When does Walmart give out free gift cards?
The Survey sweepstake participants may choose to enter sweepstakes every time they shop, with every receipt they obtain. For the MoneyCard sweepstake, no Walmart purchase is necessary to enter and will not increase your winning chances.
If you have entered the survey satisfaction giveaway, you will be notified once that particular sweepstake is over. There are winners every month, but the winners are announced every three months.
If you're shopping at Walmart, however, you may receive gift cards more often than that through their promotional schedule. There are gift cards to be earned every time you shop.
What prizes does Walmart giveaway?
Generally, Walmart does not give away prize items aside from gift cards. So with that said, if you spot Walmart sweepstakes prizes other than gift cards, just be sure it's a legitimate giveaway.
There have been many Walmart sweepstakes scams in recent years. Beware of phishing websites offering free Walmart prizes or being offered to be hired as a mystery shopper.
There are also fake Walmart online survey scams, so be sure to use the link we provide and ensure you're entering an official Walmart survey.
If you love gift card giveaways, check out our Amazon giveaway guide.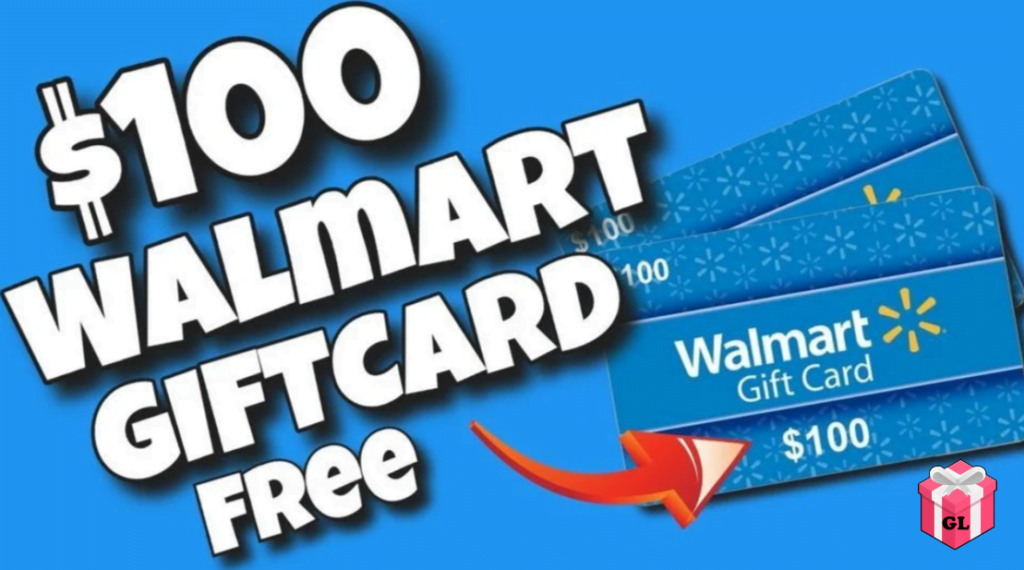 How can I find out the latest about Walmart?
You're welcome to check back with us at giveawaylisting.com, where we will update you with the most relevant and newest Walmart/giveaways.
Walmart regularly updates its customers about sweepstakes and gift card giveaway changes, so be sure to check out the links we provided.
Lastly, don't forget to take advantage of all the available Walmart discounts and offers. There are many ways to save money while you shop.
Walmart's free giveaways are here to stay, and we're here for it! Best of luck entering their giveaways in 2023 and sweepstakes. We hope you win big.