Astros giveaways
The professional baseball team, the Houston Astros, is based in Texas. Playing their home games in Minute Maid Park, they also host astronomical giveaways on the field.
Every season, the Astros announce a wide range of promotions, themed nights, and free giveaways. This season is no exception.
Astros game giveaway draws thousands of fans to the ballpark year after year, and with that comes thousands of prizes.
Favorite themed nights like Pride Night and Star Wars Night are scheduled to return to Astros home games this season, while new themes like Hello Kitty Night are also on the cards.
The Houston Astros have tons of free giveaway items on offer this season. What's more, there are more Astros free giveaways to come.
In this guide, we will cover what you can expect to win and how to do that! Also included are nifty ways to save money on the Astros games.
What are the Astros giving away today?
Astros baseball returns to Minute Maid Park, which means Astros giveaways and prizes are back in town!
You will see fireworks will fly at the home stadium while you get your hands on Astros free giveaway prizes.
Today, the Houston Astros are giving away branded clothing, memorabilia, bobbleheads, replica rings and even hot dogs. This and more will be available for fans to enjoy.
This season saw more bobbleheads and replica jerseys being given away. In fact, there was more of everything.
In a press release, Anita Sehgal, the Astros senior vice-president of marketing and communications, said, "This is our third replica ring in five years… Our fans really have rallied behind them…"
"We try to come up with something different with each ring giveaway. This year we're giving fans an opportunity to create a collection."
This is exciting news for you diehard Astros fans and memorabilia collectors.
You're not the only one – highly collectible championship rings are topping many fans' wish lists. Check out the latest Astros news on CBS Sports.
What freebies do the Astros give away?
From replica rings to branded goods and food and drink, the Astros astronomical giveaways are as creative as they are diverse.
You can expect all kinds of freebies to be given away during Astros/giveaways.
The following is a list of what previous giveaways from this season included. We have noted the theme night, what giveaway was held that day and how many lucky winners there were.
Also listed here, save money with an add-on. Add-ons are promotional items that you can buy at a great price on the day of the event!
April 18 Theme: Opening Day Street Fest
Giveaway: Yordan Alvarez ALCS trophy bobblehead (10,000 fans), 2022 schedule magnet (all fans)
April 19 Theme: Autism Awareness Night
Giveaway: Yordan Alvarez AL champion replica ring (10,000 fans)
Add-ons: Hat ($20)
May 22 Giveaway: Astros foam hat key chain (10,000 fans)
May 23 Giveaway: Michael Brantley AL champion replica ring (10,000 fans)
When it comes to the jersey and t-shirt giveaways, here's a heads-up. The clothing sizes will be Adult XL unless it's a Kids Giveaway, in which case it will be Youth Large.
How can you enter an Astros giveaway?
To know how to enter an Astros game giveaway, we want to also ask: how do Astros giveaways work? To answer that, we'll give you an insight into the giveaway policy.
Entering the Astros giveaways in 2023 is easy, you just have to know the rules for the chance to win.
First of all, Astros game giveaways are hosted at home in Minute Maid Park. That's in Houston, Texas, for those of you who don't already know.
You must have a valid ticket to the event/themed night and game. If scheduled, each game will also host a giveaway.
As per the team's giveaway policy rules, ticket holders must be present to receive the promotional prize. Only one promotional item is given away per ticketed fan.
How many people win? That's at the discretion of the organizers. As you saw above, some prizes are given to 10,000 lucky fans at once, whereas others are given to everyone!
There's a capacity of just over 41,000 seats at Minute Maid. Doing the math, if the game has sold out, only one-fourth of ticket holders will win if 10,000 prizes are being given away.
When everyone gets a prize, that's known as an "all fan" giveaway. Those prizes will also be distributed at the point of entry, starting when gates open – until 1.5 hours after the first pitch.
Still, all might not mean all. There are limited quantities available while supplies last.
Gates will open two hours prior to the first pitch on all gate giveaways. You need to get to the game early to maximize your chances of getting a prize!
Note: All guests must meet the age qualifications for age-sensitive items to be eligible to receive the prize. See Astros Terms and Conditions for more.
6 tips to win the Astros giveaways
It's simple to enter an official Astros giveaway, but simple doesn't mean it's easy. To make it easier, you have to maximize your chances of winning.
That's where our guide comes in handy! Here are 5 tips you might have missed.
1. Choose your giveaway
The schedule for the Astros games and giveaways are announced when the season schedule is announced. With each new season comes a new giveaway schedule.
By following this step first, you will be the first to know about what games are scheduled and what giveaways are running.
So tip number one, be the first to choose your giveaway. See Astros listings for more.
2. Sign up for exclusives
Become an Astros Insider and register for Astroblast to sign up for exclusive updates. You will receive the latest news, features, giveaway announcements, ticket specials, and more.
All of this is delivered for free to your inbox to help you win the next prized giveaway.
And especially for you season ticket holders, you can also sign up to receive text alerts straight from the Astros regarding your account and Astros news. Text MVP to the shortcode 26099.
3. Don't be late
On the day of the big game and big giveaway, don't be late. As mentioned earlier, if it's not an all-fans prize, the first 10,000 fans in attendance will be rewarded with the sought-after giveaway prize.
Remember, that's not even half of you ticketed fans if the seats sell out! Minute Maid stadium has a capacity of approximately 41,000 seats, and not all giveaways have prizes for all fans.
Being fashionably late is going out of fashion. To secure your chance of winning a giveaway, be sure to get there early.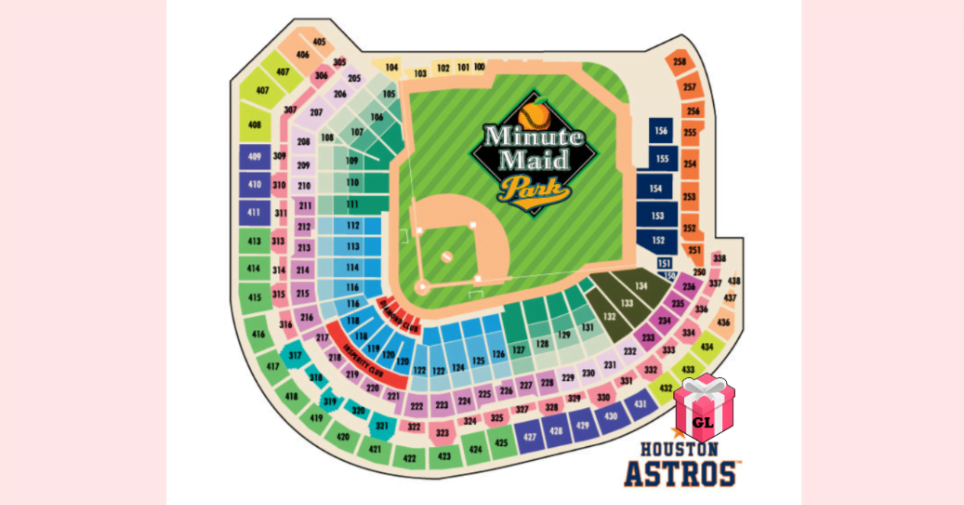 4. Go to the correct gate
If you're feeling the buzz and excitement of the day, it would be easy to make a mistake.
Remember, the Astros game giveaways begin when the gates open, and the prizes are distributed on a first-come, first-served basis. You want to get there first.
Plus, nobody likes queueing. Can you imagine lining up in the wrong queue and having to start over? Don't make that mistake! The Minute Maid staff should be on hand to assist you, and the best point of entry for your seat number may be specified on your ticket.
5. Use our database
Those top 4 tips mentioned above will take you places. Before you get there – be sure to follow this tip.
Ahead of the big day and giveaway, you should check back with us. When we have the latest news about Astros giveaways, we'll be sure to announce it here.
We hope you learned something new about entering official Astros giveaways in 2023! More so, we hope you feel confident to win big.

6. Check out Astros on social media.
Follow Astros official social media accounts so you won't miss any new giveaways: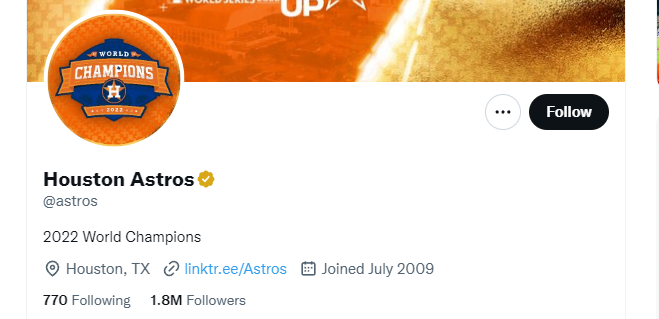 Astros giveaway schedule
The current Astros giveaway schedule is packed with goods. We couldn't possibly list it all, but we have selected some of the hottest lineups from this year. Continued from above.
Some giveaways also include add-ons, as mentioned earlier. For example, the Princess Day add-on package allowed Astros fans to purchase a princess-themed add-on prize.
April 20 Giveaway: Jose Altuve AL champion replica ring (10,000 fans)

April 21 Theme: Flashback Friday (1960s)

Giveaway: Alex Bregman Colt .45's road jersey

April 24 Theme: Orbit's Birthday

Giveaway: Orbit bobblehead

Add-ons: T-shirt ($15)

May 2 Giveaway: Yuli Gurriel Al Champion replica ring (10,000 fans)

May 6 Theme: Flashback Friday (1970s)

Giveaway: Jose Altuve 1970s rainbow jersey

May 7 Theme: Mother's Day Weekend

Giveaway: Jose Altuve home run bobblehead (10,000 fans)

Add-ons: Astros Mother's Day jersey and Kendra Scott necklace ($50)

May 8 Theme: Mother's Day Weekend

Giveaway: Infinity Scarf (10,000 fans)

Add-ons: Astros Mother's Day jersey and Kendra Scott necklace ($50)

May 19 Theme: Star Wars Night

Giveaway: Cooler (10,000 fans)

Add-ons: Yuli-Wan Kenobi bobblehead ($30), Mandalorian Alvarez bobblehead ($20)

Giveaway: Orbit Sunday jersey (10,000 fans)

May 21 Theme: Bayou Bash Street Fest

Giveaway: Yuli Gurriel 2021 Gold Glove bobblehead (10,000 fans)
You can see the full roundup as it's announced on Promotions.
Astros game giveaways FAQ
Here are some of the most frequently asked questions about the Astros giveaways. We cover all there is to know.
Is Mattress Mack giving away Astros tickets?
The famous furniture salesman Jim McIngvale, better known as "Mattress Mack," recently announced on Facebook that he was giving away free Astros tickets.
Limited to four tickets per family, he was due to give away 1,250 tickets every day from Tuesday through Friday to the Astros opening game at home against the Los Angeles Angels.
To get tickets, fans had to visit the main Gallery Furniture store at 6006 North Freeway. As you can imagine, tickets went fast. By Thursday, all tickets had been given away.
Mattress Mack announced the giveaway had "sold out" in an Instagram post. We suggest you follow him on Instagram to find out more!
Find out what Mattress Mack has been up to recently on CNBC News.
Do kids get in free at the Astros game?
Yes, kids get in free at the Astros game, with an exception. Fans aged 2 and under may be admitted to Astros games for free, but they must sit on an accompanying adult's lap.
There is also a way to save money at the Astros game with The Astros Buddies Kids Club.
The Astros Buddies Kids Club is the Astros official fan club for kids 12 and under. Buddies members receive an Astros Buddies drawstring bag, jersey, lanyard, cap, four tickets to a select game, and more. All of that for $30, subject to change.
What can I take into Astros game?
You're allowed to take small bags, but you have to leave your large bags at home. Bags can't exceed 16 by 16 inches, and backpacks are not allowed inside Minute Maid Park.
You're allowed to bring outside food in a clear plastic bag, one-gallon-sized, and one clear plastic water bottle, 1-liter max, as long as it isn't open.
There's plenty you can take with you to an Astros game, but here are also prohibited items. The full specs can be found on MLB Information.
What is pregame happy hour Astros?
Pre-game happy hour is held every Friday night at Astros, from 17:00 to 19:00.
It's more spectacular than ever due to a new bar with an even more spectacular view of the playing field and the Houston skyline. Following a renovation, The Upper Deck features the Michelob Ultra Club.
This is a game-changer for Astros fans. Every Friday night game during happy hour at the Michelob Ultra Bar, fans can enjoy a $5 Ultra Draft, live DJ set, and amazing views.
What is fan appreciation day at Minute Maid park?
Fan Appreciation Day at Minute Maid Park is an annual event aimed at showing the Astros fans some love!
This season, Fan Appreciation Day, is occurring on October 5, and the Astros will spend the day appreciating their fans with a fun giveaway.
The unique and one-of-a-kind giveaway prizes will be handed out to select fans each half-inning of the game. Lucky for them!

What day is princess day at the Astros?
Princess Day is a theme night at the Astros home ground. This year, Princess Day was held on Sunday, July 31, with a special giveaway.
Held annually, this popular event sees families get together for a magical experience at Minute Maid Park. Every year, fans are encouraged to dress up as their favorite Princess!
Fans also had the chance to purchase a Princess Jewelry Caddy and Astros Jewelry Set add-on package for $40. See the latest on MLB Princess Day.

What's the latest for Astros giveaways?
The current giveaway schedule for the Astros is building momentum. As you've found out, you can expect to see more Astros replica rings and valuable collectibles on offer.
Since giveaways exploded onto the world stage, we have seen the Houston Astros give it their best with out-of-this-world giveaways.
Long may that continue. It's good news for fans. As long as new seasons are announced, you can bet official Astros giveaways will make a comeback in 2023 too.
Remember to make note of our top tips when you're planning on entering – and winning – an Astros giveaway.
We recommend you sign up for their exclusive updates to be the first in line for Astros/giveaways.
And check back with us at any time! It's guaranteed you won't experience any queues to get in here at Giveaway Listing.
As more Astros giveaways arise, we'll be the first to know about it, then so will you.
If you're a die-hard baseball fan, check out our other baseball giveaways, such as the Dodgers. If you love giveaways full stop, then we recommend you check out Omaze giveaways.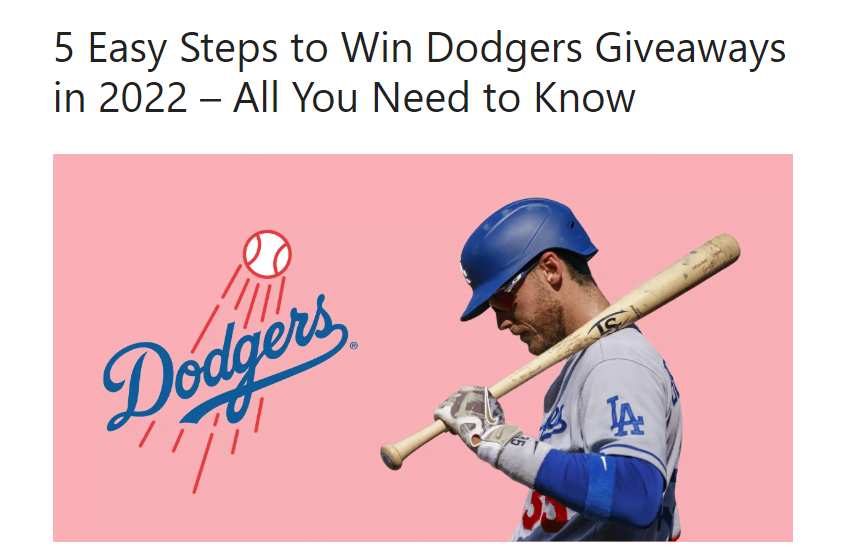 See you next time with the latest. And good luck entering the astronomical giveaways!