Orioles giveaways in 2023
Based in Baltimore, the Orioles compete as an American League East division member and play their home games at the Oriole Park at Camden Yards.
Did you know the Baltimore Orioles got their name from a colorful bird native to eastern North America? The team's colors are the same as that of the Orioles bird's striking orange-and-black plumage.
That fanciful fact aside, we're here with this new guide to bring you all of the latest about the Orioles giveaways in 2023. Keep reading to find out how you could win free tickets to a game in surprising ways.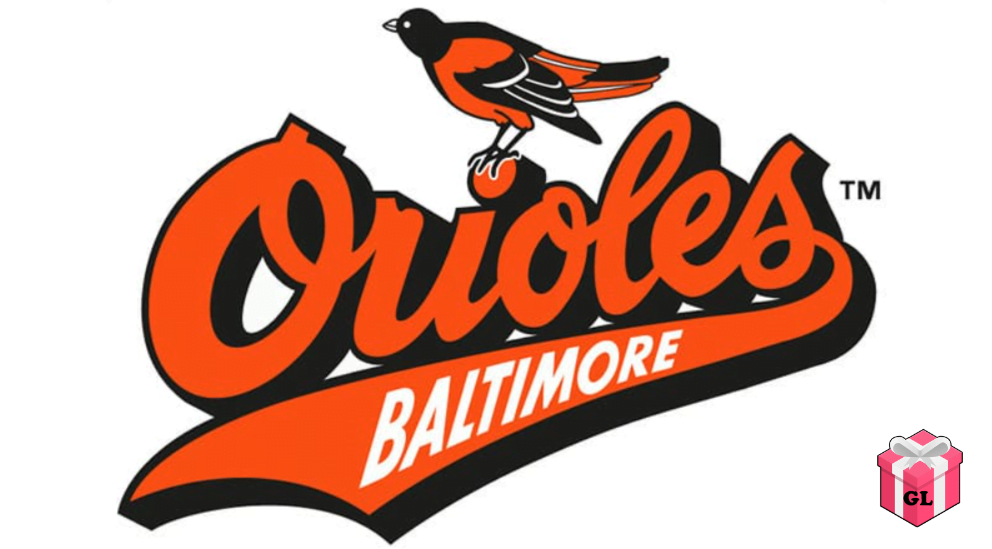 Does Orioles have giveaways?
Yes, that's for certain, they do. The Orioles free giveaways are held every season at Oriole Park (home stadium) Camden Yards in Baltimore.
Each ticketed fan in attendance gets the chance to win something from their game-day experience. That's a lot of giveaway prizes. We're talking up to 25,000 at any one time.
Attending a baseball game and getting free stuff has become the in-thing. It's been said that most giveaways are held during the highest-priced games and are often held on the weekend.
The Orioles are making a tradition with the best of them. Every game that has a giveaway will see thousands of fans go home with prizes for attending games.
The team announced its last promotional giveaway calendar for the 2022 season in January on a chilly Monday morning.
The news was gratefully received on a Monday and in the middle of a lockout. That lockout (a team labor dispute) was anticipated to affect a regular season at the Orioles.
Unfortunately, if ever the games are affected by a lockout, so will the giveaways at Oriole Park at Camden Yards. However, the positive news is you could always choose to enter one of their sweepstakes online. We'll let you know how-to in this guide.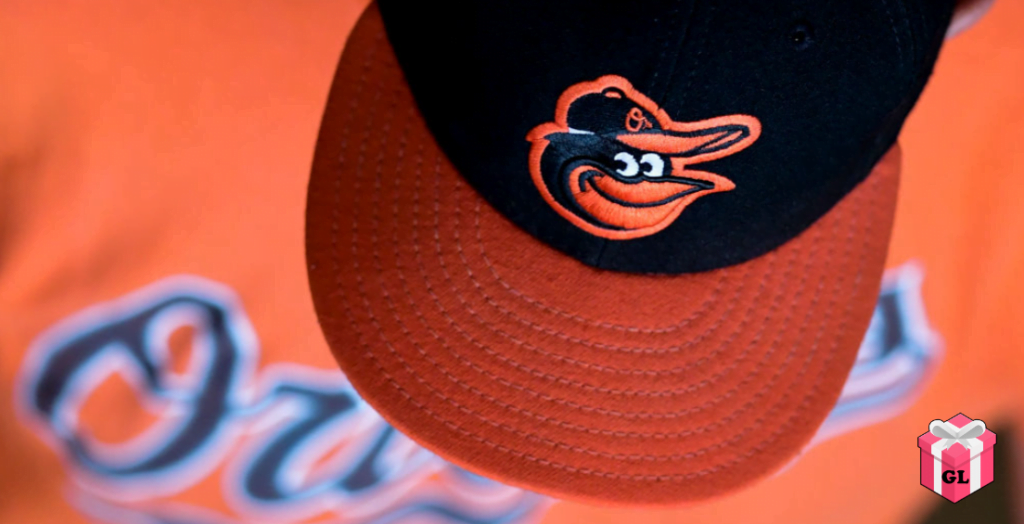 What are the Orioles promotional events and giveaways?
The Orioles announces its promotional events and giveaways alongside every season's game announcements. This occurs early in January, although it's always subject to change.
None of the giveaways at the stadium are guaranteed to all fans, except for Opening Day when everybody bags a prize. The popular Hawaiian shirt giveaway is capped at 25,000 items per game.
All of these stadium giveaways are first come, first served. Some prizes are given to the first 20,000 fans; others to 15,000 fans or as little as 10,000 at once. The stadium has been known to sell out too.
As part of their giveaways in 2023, theme days are also held. For example, the Kids Run The Bases promotion returns to every Sunday home game.
Friday Fireworks also made a comeback this season after the pandemic. But only one was scheduled per month instead of every week.
As far as this tradition for promotional events goes, the giveaways are mostly held during weekends or holidays. Giveaways such as Opening Day, the 4th of July, and Labor Day Monday are premium-priced game days.
The Orioles press release usually announces the giveaways and promotional offers for the upcoming season. If you become a season ticket holder, you are offered perks, and you'll find out ahead of everyone else.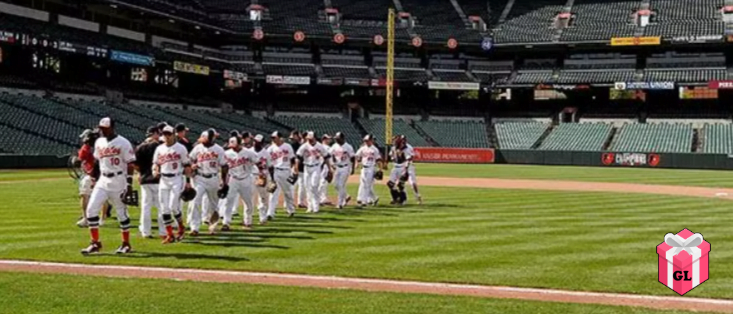 How can I win an Orioles giveaway?
The Orioles generously give away free promotional items during their giveaways to most of the eligible fans. That's fans with a ticket and those who are the required age (if it's an age-sensitive item).
On average, usually, 15,000 free promotional items are given away at one time at Camden Yards giveaway games. If you want to make sure you win, you should show up early to a game.
As noted, none of the promotional items are guaranteed to you as a ticketed guest. The only way to secure your winnings is to show up in that first-served queue.
If you're entering the official Orioles sweepstakes being held online, the way to win can be as simple as entering your contact details.
We cover more about different ways to enter (and win!) Orioles giveaways in the next section.
When it comes to entering alternative giveaways, each one will require something different from you. As a rule of thumb, you can bet that you need to be consistent when playing giveaways.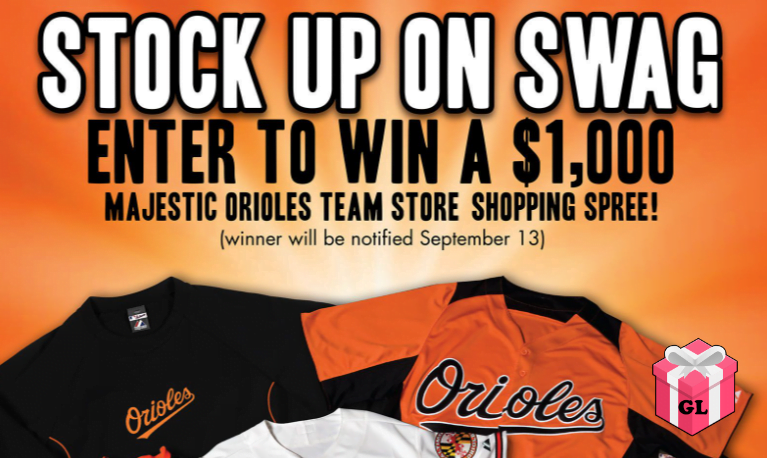 How do I get free Orioles tickets?
There are plenty of ways to get free Orioles tickets. You can find giveaways associated with the team and giveaways from a separate organization altogether.
We've listed a bunch of ways here that can help to win you free tickets to see the Orioles.
Not only are these next tips creative, but some of them are also pretty charitable!
7 ways to win Orioles giveaways
This is what you've been waiting for: The 7 best tips that will help you maximize your chances of winning those Orioles contests.
1. Kids Cheer Free
For zero cost to you, the Kids Cheer Free scheme allows young fans aged up to 9 years old to attend Orioles games free of charge. That's free tickets with no catch, no pun intended!
Children still need to have a ticket, but they're free to purchase online. These tickets can be obtained at the checkout when purchasing your usual adult tickets.
For every Upper Deck face value ticket, it's possible to add up to two additional free Upper Deck tickets valid for children. These tickets will be delivered digitally.
2. St. Mary's Museums
During Black History Month, the Baltimore Orioles collaborated with St. Mary's County museums offering free tickets to visitors. Hoping to bring more awareness to Maryland's history, the pair teamed up to promote the Orioles' rich history in the county.
Participating museums this year were the St. Clement's Island Museum in Colton's Point, Old Jail Museum in Leonardtown, and Piney Point Lighthouse Museum in Piney Point. It's an annual event that sees museums collaborating across Maryland.
Visitors to one of the St. Mary's County Museums this year could receive a voucher for a pair of free Orioles tickets with their museum admission for the whole of February.
3. Community Impact
As part of their Community Impact scheme, the Orioles collaborated with CodeWorks, an organization that educates and pay local youth invaluable tech skills.
The six-week coding camp hosted by Code in Schools celebrated the Orioles 2021 First-Year Player Draft. The participants aged 14 to 21 years old received complimentary game tickets.
Another example of Community Impact is Heroes Corner. Established in 2021, Heroes Corner aimed to give back and show appreciation to local frontline workers. As part of the initiative this year, the Orioles donated more than 1,500 free tickets to 19 different community groups. Check out Community Impact to find out how these giveaways could impact your organization.
4. Transformation Center
The Orioles made a meal delivery to volunteers at the Transformation Center to celebrate Boog Powell's 80th birthday in August. The Orioles donated over 100 tickets for their community members to attend a game.
This nonprofit organization helps those in need due to poverty, addiction, unemployment, social injustice and inequality.
The volunteers gather from around the Baltimore area and hold food distribution programs every Saturday morning, serving 150-200 families every week. Could that be you? Get involved with Transformation Center, and you could bag free tickets this way and give back to your community simultaneously.
5. Official sweepstakes
Check out fans and sweepstakes over on MLB Orioles to see what new sweepstakes are being offered. Each new season, a new sweep will be announced.
As we cover below, there was a chance to win free tickets last season and, prior to that, a free baseball that had been used during a game.
One of the easiest ways to score some free Orioles swag and tickets is to make the most of the official giveaways. Plus, check what alternative giveaways you can enter with us.
6. School giveaways
Since 2016, The Orioles and Sarasota County Schools teamed up to promote healthy lifestyles among school children. The five-week program aimed to encourage students to stay physically active and teach them all things fitness, healthy eating, and staying tobacco addiction free.
Developed in partnership with Health Fit Powered by Sarasota Memorial, the Orioles Health & Fitness Challenge has seen over 22,000 students participate in the program since it began. That's a healthy number of students.
Students received an Orioles-themed prize each week and whoever completed the six-week challenge received two complimentary tickets to a training game! You should check out how your child's school could hold the next Health & Fitness Challenge.
7. Giveaway Listing
Here, you will find the best Orioles giveaways that are on offer at the moment. We provide our audiences with the latest giveaways to enter, plus informative news regarding who's holding the giveaway.
With over 10 years of experience, we have some of the most enticing offers available. Not only will you find information about Orioles promotional giveaways, but we have also listed a bunch of other baseball giveaways that will interest you!
Take the White Sox for one example of another baseball giveaway guide.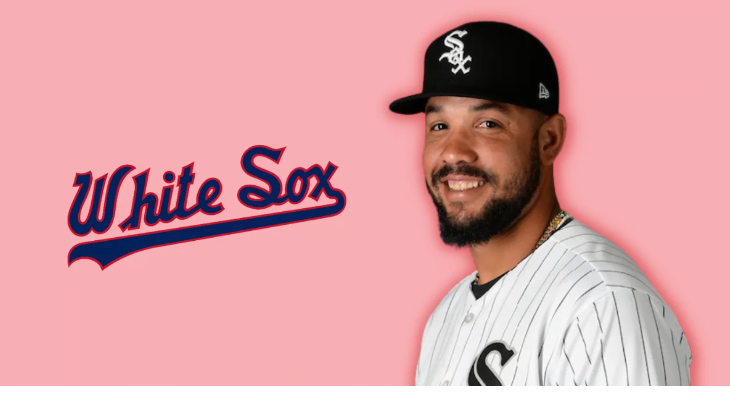 You can find out more about this on our website, which is updated daily at giveawaylisting.com.
Free tickets takehome
As we've found out, one of the most noticeable, creative (and charitable) ways to get free tickets is to volunteer with local organizations.
In 2021, the Orioles donated more than 9,000 game tickets to nonprofit groups, local organizations, and their volunteers. Not to mention first responders. That was just one season, a whole 9K tickets were given away for free.
As part of In-Kind Donations, the Orioles helped over 100 nonprofit organizations by donating official signed merchandise to raise money through auctions and other initiatives.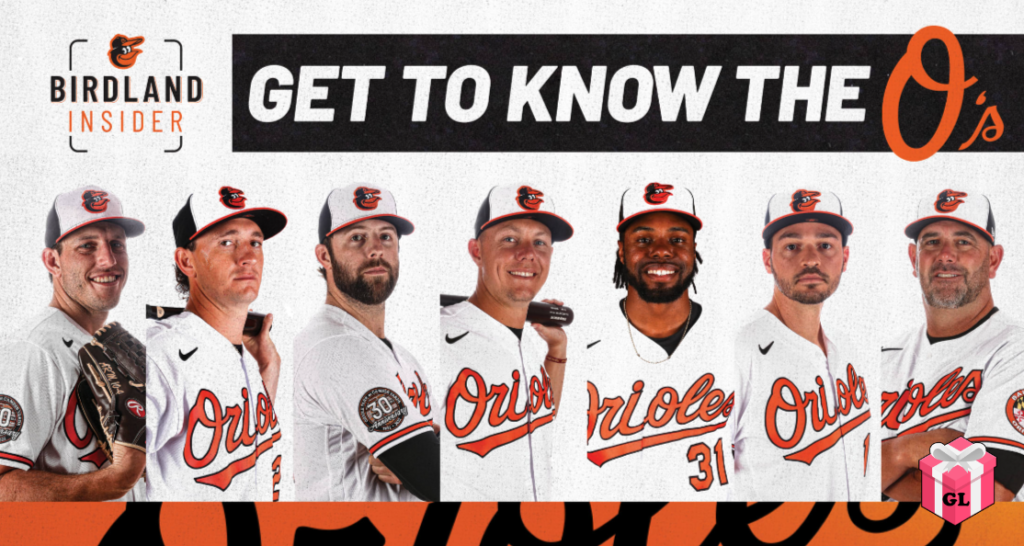 Bonus tips for cheap tickets
You can also score cheaper tickets to see the team if you can't get your hands on free ones.
You should check out SeatGeek's deal score feature; consider attending a weekday game (they're cheaper!) or wait until the last minute to book.
Also, remember to compare third party sites for your tickets as the prices vary. You can find some places, such as Free Fee, that charge no extra cost for your ticket.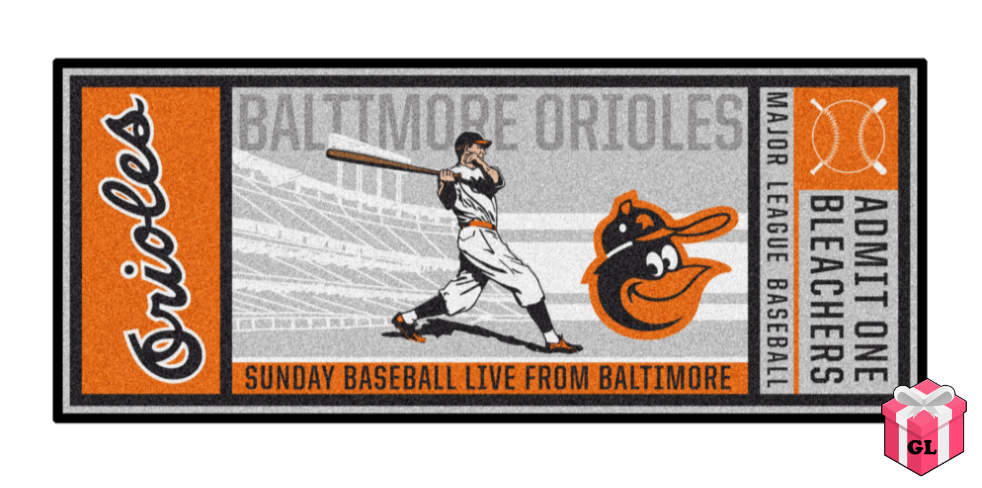 What prizes can I win in the Orioles giveaways?
The Orioles free giveaways are a perfect time for the team to give away official merchandise to their most loyal fans.
Some of the past prizes on offer have included team jerseys, items of clothing from their home kits, and baseball caps.
Not only can you win clothing that is represented on the stadium, but you can also win unusual and one-of-a-kind items of clothing—notably themed items such as limited edition floral printed caps or Hawaiian shirts.
Alongside their cool clothing collections, the Orioles also give away collectible items such as their beloved bobbleheads and homeware items.
Another unique prize that was part of the sweepstakes held online was a freebie straight off the ballpark. As part of the "Piece of the Game" giveaway, fans were offered the chance to win a used baseball!
Last season, until September, Orioles held a giveaway offering you the chance to win free tickets to selected games.
Currently, no official sweepstakes are being run. When the new season schedule is announced early next year, we'll put a bet on finding new Orioles promotional giveaways. You will find them listed here.
Now you might be wondering what the next promotional schedule is like, we've got you covered.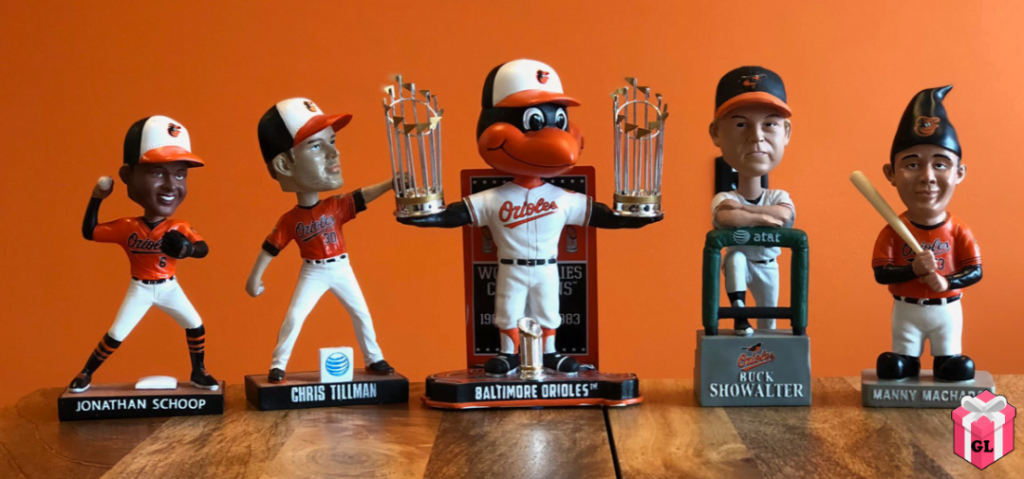 What is the Orioles giveaway schedule?
The next season's schedule is still in writing. Usually, the season is announced early in the year, as you can see on MLB Promotions, we're encouraged to check back for the Orioles listing.
Last season, here's what the giveaways schedule looked like. Check out this overview so you know what to expect next year.
The end of March saw the anniversary of Oriole Park at Camden Yards with a free magnet giveaway taking place.
In April, the Orioles were giving away Pop It toys for kids 14 and under and a Jackie Robinson 75th anniversary pin.
During May, a unique branded floral cap giveaway was held for Mother's Day, and keepsake Orioles tumblers were given away.
June saw a popular Orioles T-shirt being given away to thousands of lucky fans. And as part of a Father's Day theme, branded golf visors were given away.
Extravagant giveaways were held throughout July, with official merchandise T-shirts, floppy hats, and a flamboyant Birdland Hawaiian Shirt.
In August, the infamous Orioles bobbleheads made a return to the stadium and another Orioles T-shirt giveaway.
September was chockablock with prizes too. As part of the autumn season, giveaways included soccer jerseys, tote bags, T-shirts for Labor Day Monday, and branded caps.
Check back with GiveawayLiisting for all of the latest giveaway schedules as they're announced.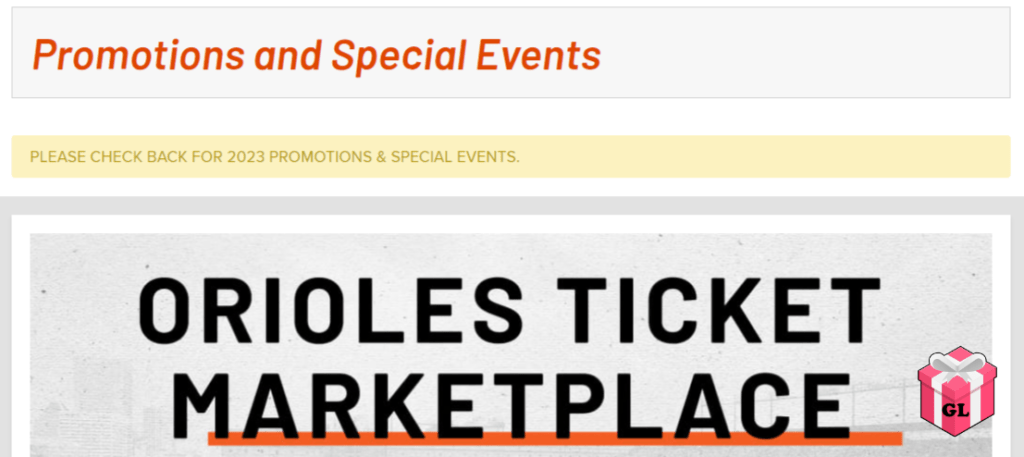 Orioles giveaways FAQ
Here are the most frequently asked questions about the Orioles giveaways.
How can I enter Orioles giveaways?
You need a ticket to the corresponding giveaway to enter the official Orioles promotional giveaways. Each game holding a giveaway will be listed in the Orioles' promotional schedule.

You're entered into the giveaway by being a ticketed fan! Simple and seamless. If you're wondering how to enter other Orioles giveaways, check out our live feeds. Each one will have different methods of entering them.
What time do Orioles giveaways start?
The official Orioles promotional giveaways start when the gates open. That's 60 minutes ahead of the game prior to the first pitch.
You should take note the gate times are subject to change. You're encouraged by MLB to download the MLB Ballpark app to have an effortless entry into the ballpark.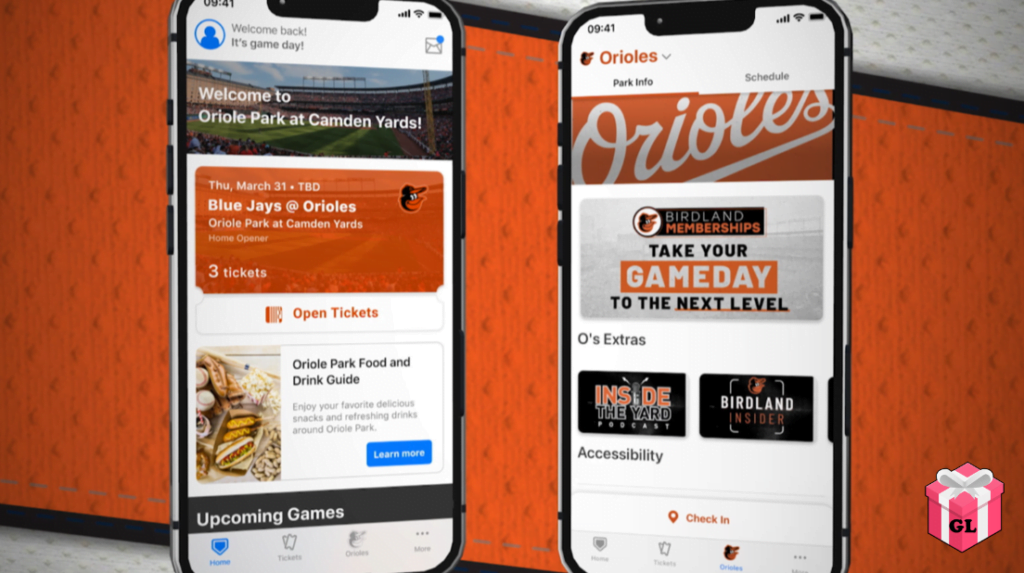 How long do the Orioles giveaways last?
The official Orioles giveaways last for as long as the games do. Usually, the giveaways begin one hour before the start of a game.
If all of the items were not given away before the game starts, it's possible to potentially pick up a prize at the end of the game.
Where can I enter the Orioles giveaways?
Can't get to an Orioles game but still want to win free stuff? We hear you. You should enter an Orioles giveaway somewhere else.
Aside from "official" Orioles free giveaways held at the ballpark, there are other places you can enter. You should check out third-party platforms like ours, which will host other options.
You will find different methods of entry to win prizes, from individual organizations to big retailers hosting giveaways.
For more third-party giveaway ideas, check out our Gleam guide.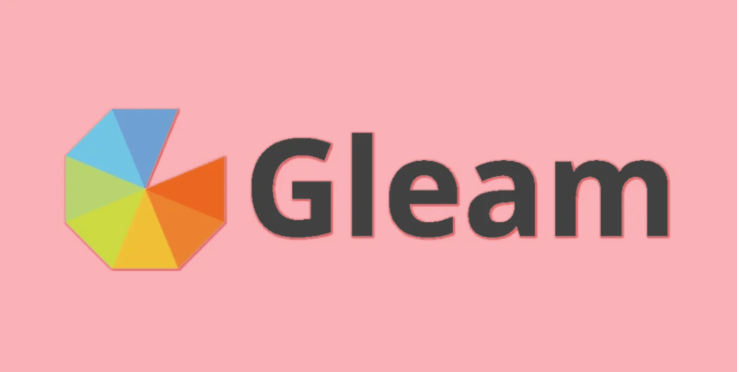 Orioles giveaway take-home
We hope you're feeling well-equipped and excited to enter one of the Orioles giveaways of your choice! We highly recommend staying tuned to MLB Orioles' official site for more Orioles/giveaways news.
There's more to come from us too. Check with us at Giveaway Listing to see more baseball giveaways from your favorite teams. Don't forget to follow us on Instagram.
Good luck taking part in the Orioles giveaways in 2023!