How PowerNation runs the show
PowerNation is a popular American automotive enthusiast TV show. This highly rated "how-to" television program originally began as PowerBlock, according to Wikipedia.
PowerNation consists of other hit automotive shows, including XOR (Xtreme Off Road), Engine Power, Xtreme 4×4, PowerNation Daily, Detroit Muscle and Truck Tech. With new shows added every week, there are thousands of hours of automotive streaming.
The show also hosts giveaways and sweepstakes on its website, all with an auto theme!
We will give you a breakdown of the past and present PowerNation giveaways on offer in this guide.
Keep reading, you'll find out about the latest prizes in no time. Plus, we will reveal how to win bonus entries for the PowerNation/giveaways.

When are the PowerNation giveaways?
PowerNation doesn't have a set schedule for their giveaways on offer, however, you will find at least one giveaway being held at any one time.
There are various kinds of sweepstakes run at different times of the year. For example, currently on offer is the Ultimate Truck and Trails Sweepstakes. That has an entry period of 6 months.
Earlier this year, there was a giveaway to win a set of tires. The aptly named General Tire Spring Sweepstakes was run for 1 month.
A past giveaway named The EBC Brakes Muscle Car Sweepstakes began in May and ended in December. That's another giveaway with a 6 month entry period.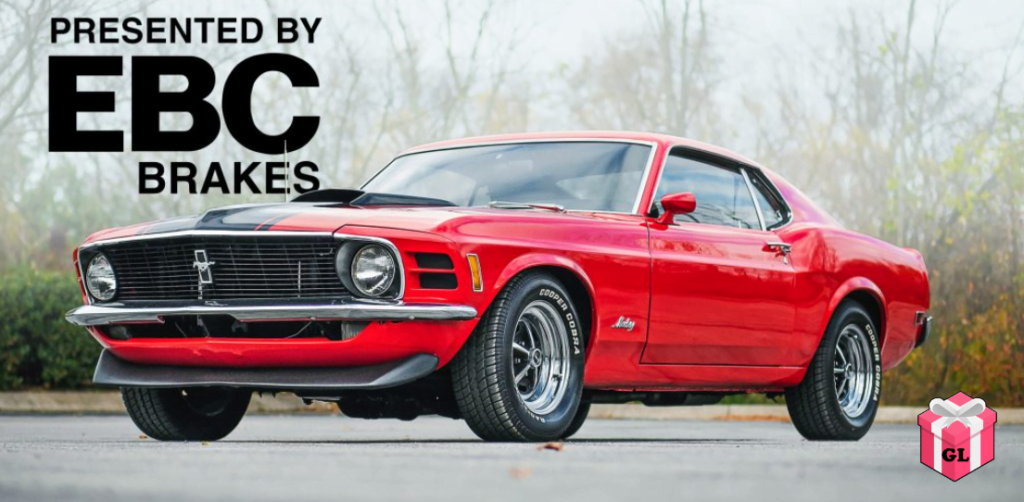 We've found out that the bigger the giveaway prize, the more time you have to enter the PowerNation tv giveaways.
The expensive giveaway prizes, such as trucks and cars, are offered for 6 months, whereas the automobile accessories are on offer for 1 month. Still, you have plenty of time to enter each PowerNation free giveaway throughout the year!
Who can enter the PowerNation giveaways?
Just about anyone can enter the PowerNation free giveaways. Right now, we'll take you through the current giveaway rules and who can enter.
To be eligible as a participant in the Trucks and Trails sweepstakes, the entries must be received by a certain period. In this case, there is a 6-month window up until mid-January 2023.
All entry information for the giveaway must be complete to qualify, and no changes can be made to any entry.
The current sweepstake, also known as promotion, is subject to all applicable laws and open to all US and Columbia legal residents, excluding Guam or Puerto Rico.
The participants have to be of legal age of majority at the time of entry.
You must be the authorized account holder of the email address you entered the giveaway with. The email address that is submitted at the time of entry will be your eligible account.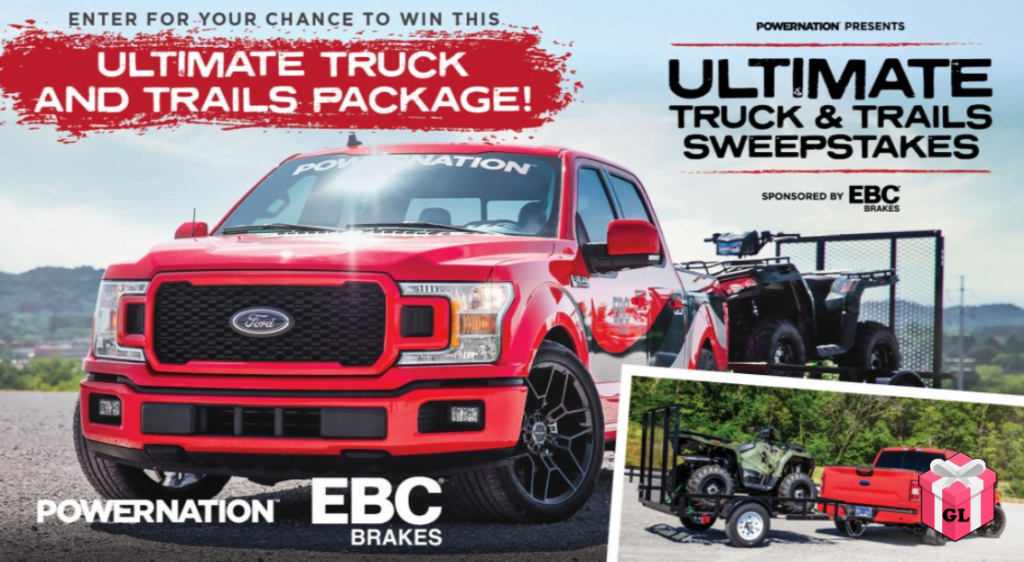 How can I win PowerNation giveaways?
Entering the PowerNation tv giveaways is pretty straightforward. Winning on the other hand is a little trickier than that.
Fortunately enough, your odds aren't changed by making a purchase or paying a penny. So that means your odds are only affected by how many people enter the giveaway.
That is, the total of eligible giveaway entries determines the odds of winning.
The number of people entering the giveaway will always be out of your hands. However, you do have a few options for maximizing your winning chances in your hands.
There is the option to boost your odds in the sweepstakes with additional entries with tips and tricks. We've included these tips and tricks for the Trucks and Trails sweepstakes.
We just had to! We cover this and more in our step-by-step guide.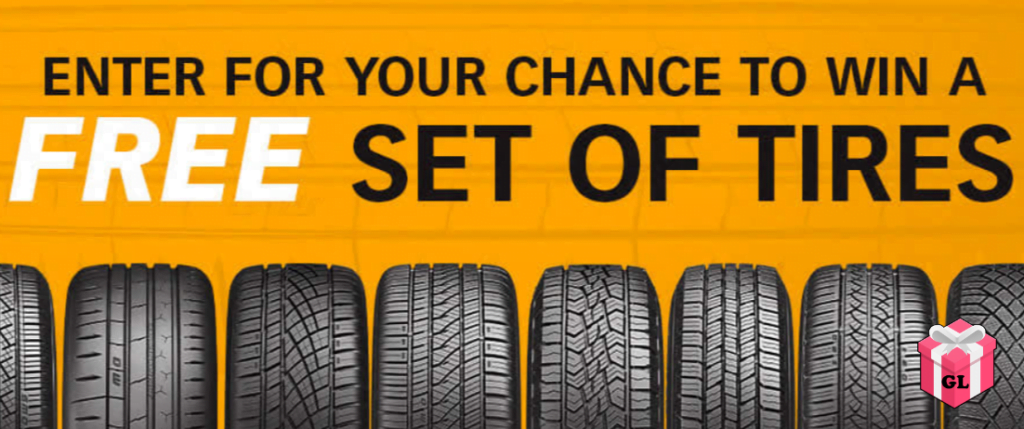 What prizes can I get with PowerNation giveaways?
PowerNation giveaway prizes revolve around vehicles and all things auto-related.
Past prizes have included free tires, gift cards, and a Dodge Challenger (with performance upgrades). A $15,000 cash prize was awarded instead of the vehicle if preferred.
Certificate prizes are also redeemable for official merchandise, with no cash equivalent option.
The "Gift Certificates" are redeemable only at the PowerNation Store. Past certificates have been worth a total prize value of $250.
Current PowerNation giveaway prizes
Currently on offer are 3 grand prizes. That includes a Polaris Sportsman 450 HO, a 2020 Ford F-150 with performance upgrades, and a trailer!
All 3 of these grand prizes combined have an approximate prize value of $60,000. You have plenty of time to enter PowerNation free giveaways.
The newest "Promotion," Ultimate Truck and Trails Sweepstakes, began in July 2022 and will end in January 2023.
Read on to find out how to enter and how to WIN the PowerNation/giveaways in 2023.

How can I enter PowerNation giveaways?
Entering the PowerNation free giveaways in 2023 is as simple as counting 1, 2, 3. To be exact, we've broken down how to enter the PowerNation giveaways in 5 steps.
The best thing is that there is no cost or purchase necessary to enter or win the PowerNation giveaways. You're assured that a PowerNation purchase will not increase your winning chances.
PNS is the giveaway administrator, and by entering the sweepstakes, participants accept and agree to be bound by their official rules.
It's worth mentioning any violation of the rules may, at PNS's discretion, result in disqualification. So make sure you stick to the rules.
You can check out all of the terms and conditions for the giveaways on PowerNation giveaways.
T&Cs aside, let's get to the fun part. We'll now help you to win the grand prizes in 5 easy steps.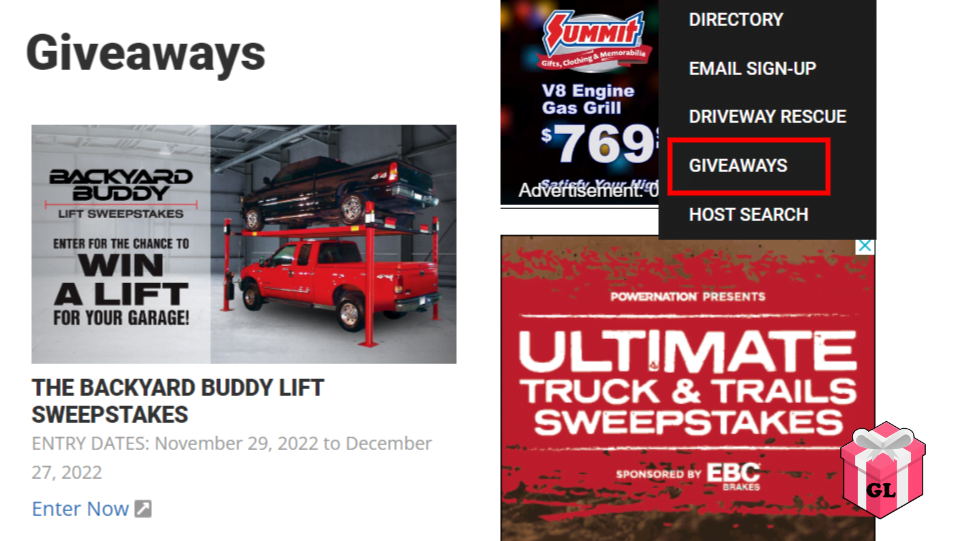 5 steps to win PowerNation giveaways
Take these 5 simple steps right now to enter the current giveaway and win one of the grand prizes on offer.
1. Get yourself over to PowerNation
There is only one way to enter to the PowerNation sweepstakes. You can enter online by visiting Ultimate Trucks And Trails.
Follow all of the instructions required to complete and submit your registration information. This includes details such as your name, email address, phone number, etc.
In addition to step number 1, the following steps and actions will gain you a BONUS entry.
2. Share the sweepstakes
So, for an extra bonus chance to win, you're encouraged to share the sweepstakes with an eligible person.
The eligible person also has to participate and enter the sweepstakes. You are given a maximum of 10 bonus entries, i.e., each participant can make 10 referrals.
3. Submit more entries
You can submit more entries for the giveaway by visiting the following websites. Enter again on EBC's website (EBC: trademark of Freeman Automotive), PowerNation's website, Circle's website, or Polaris' website.
You are given a maximum of 1 bonus entry per day. That's one more entry daily for each participant.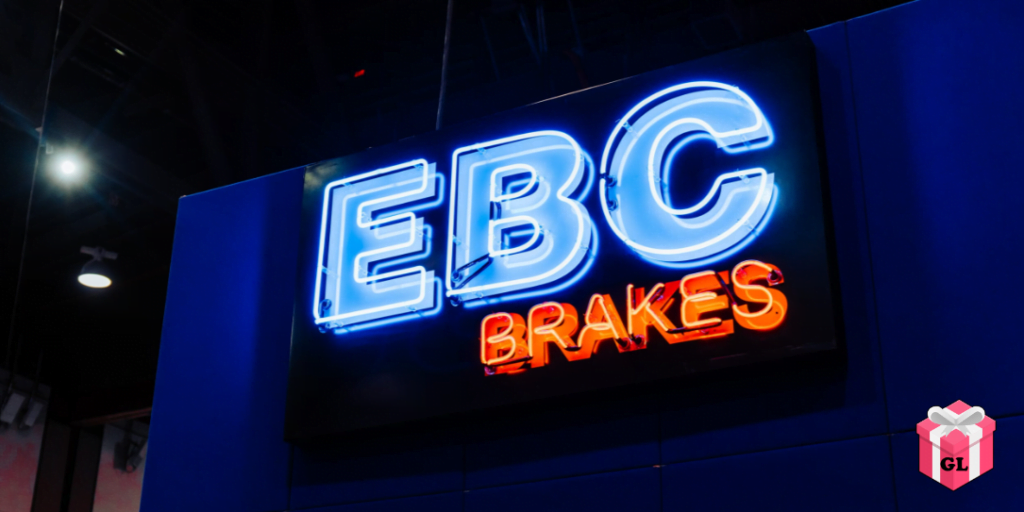 4. Follow on Twitter
You can gain another bonus entry by following one of the giveaway hosts on Twitter.
Follow EBC, PowerNation, Circle, or Polaris on Twitter to increase your winning chances. There is a maximum of 1 bonus entry per participant.
5. Subscribe on Youtube
Finally, you can follow this step on its own or in addition to the above steps.
Head over to YouTube to subscribe to EBC's channel, PowerNation's, Circle's, or Polaris' YouTube Account. Again, you have been given a maximum of 1 bonus entry.

So that's it! Side note – after entering the sweepstakes via step number 1, there will be a link to each of the above actions.
Remember, it isn't necessary to follow steps 2 to 5, but you can increase your winning chances this way. There's little reason not to!
The giveaway is open until mid-January 2023. To make the wait time more exciting, you're encouraged by the team at PowerNation to get hashtagging on your social media.
Use the hashtags #UltimateTruckandTrailSweepstakes, #EBCSweeps, #PowerNation, #TruckandTrail, #Sweeps, and #CircleAllAccess, for example.

The winner will be chosen by random drawing.
Unless otherwise specified by PNS in the prize notification, the grand prize winner must take delivery at PowerNation Studios in Franklin or make necessary arrangements. This is at the winner's expense, to ship the prize to a location of their choice.
The PNS prize must be claimed between Feb and March 2023, or the prize will be forfeited.
Good luck!
PowerNation frequently asked questions
Here are the most talked about PowerNation giveaway questions in 2023.
Who won the PowerNation Bronco giveaway?
The PowerNation Bronco giveaway was won by Brandon from Kentucky. You can find the winner picking up the prize on PNS' Instagram.
PowerNation wrote "congratulations to Brandon of Kentucky" and continued with "on winning the Sea Foam Bronco…we hope you enjoy your new ride!"
This was given away in Music City Trucks, and they made a call to action for budding fans to head to their giveaway page to find out the latest.
Who won the PowerNation Mustang giveaway?
As shared on Instagram, the fastback Mustang that Detroit Muscle built was given away to a lucky prize winner.
Gary L. of New York won the EBC Muscle Car Sweepstakes. Congratulations were made to Gary for winning PNS @ebcbrakesofficial Ford Mustang.
They made a call to action to follow @detroitmuscletv to see their next big project.
How do you get PowerNation?
There are many options to view PowerNation. You can get the station via a subscription or watch the show for free as well.
PowerNation TV airs on 90 affiliate stations and regional ones. Watch episodes of Engine Power, Carcass, Music City Trucks, and Detroit Muscle for free in addition to that on your regional TV station.
There is the option to watch PNS online, with Samsung TV Plus; YouTube; The Roku Channel; Xumo; Vizio, or at PowerNationTV.

You can also download their app on your iPhone or on Google Play for Androids and tablets.
How much is PowerNation?
If you want to subscribe to PN+, the subscription is offered for free for 7 days. After which time it's $4.99 per month or $49.99 annually.
There is no cable subscription needed, and you can cancel at any time.
When you subscribe, you'll unlock the many hours of footage, plus it's completely commercial-free.
Is PowerNation still on the air?
Yes, PowerNation is still on the air. A new year brings with it an all-new season of PowerNation.
NBC Sports was taken off air in 2022, so PNS made sure to let fans know where to watch their favorite how-to shows.
Still, there's no shortage of ways to catch the show, as above. The first episode of the 2022 season aired in January on all 90+ affiliate stations.
PowerNation giveaways take-home
PowerNation TV giveaways are as big as the TV station itself. These larger-than-life giveaways could enable you to drive off into the sunset with your grand prize.
We hope our guide has revealed everything you need to know about what to expect from a PowerNation giveaway. But don't forget, we've got more where this came from.
Follow our live feed at Giveaway Listing, and follow us on social for all of the biggest and latest PowerNation giveaways they have to offer. 
See our top-rated giveaway guides, Gleam and Amazon, for more larger-than-life giveaway prizes.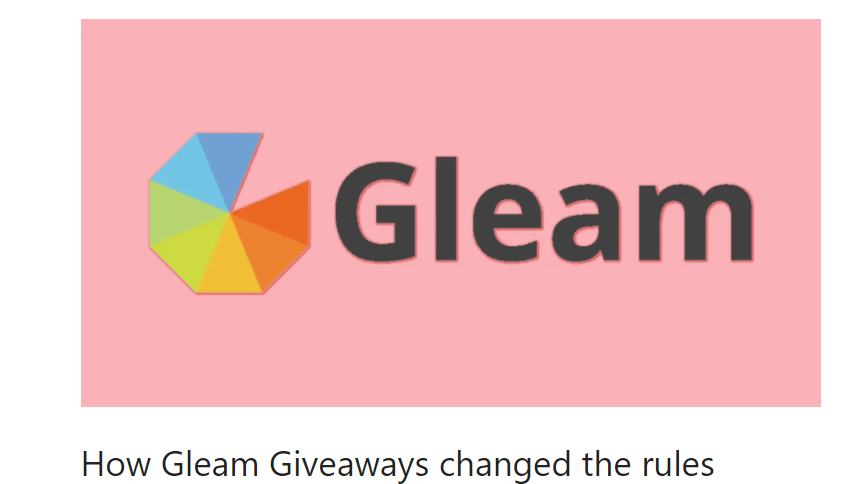 We look forward to sharing their latest with you. For now, good luck entering PowerNation giveaways and the Trucks and Trails sweep!