How Thanksgiving went viral
Dating back to the manufacturing boom, giving away gifts and turkeys at Thanksgiving was a common practice for employers.
Back then, they weren't called Thanksgiving giveaways, but that tradition has inspired the Thanksgiving giveaways we know today.
In this guide, we cover everything there is to know about Thanksgiving giveaways, including why America's oldest tradition went viral.
We have listed a bunch of places you can enter Thanksgiving giveaways. We hope to inspire you with something new! Keep reading to find out more.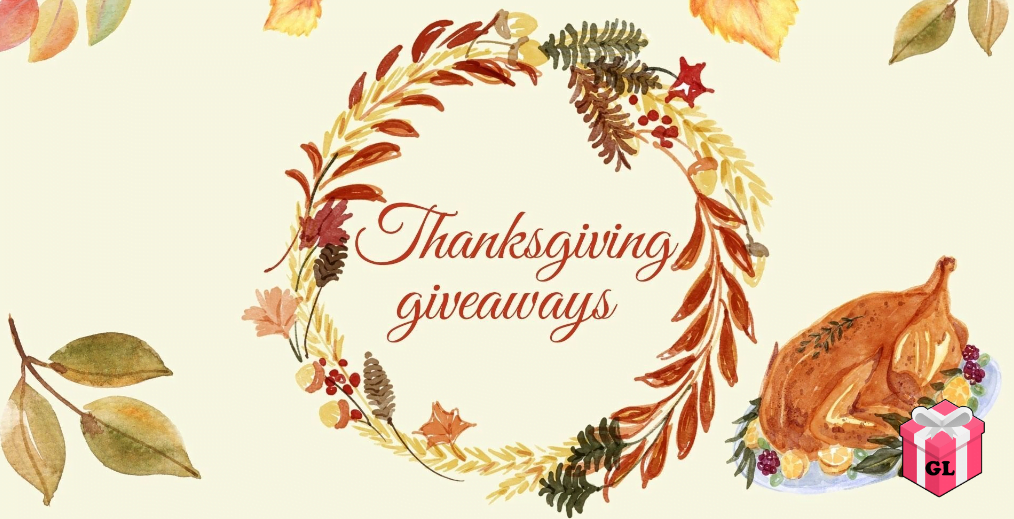 Who started Thanksgiving giveaways?
Thanksgiving giveaways started many generations ago, but they're not the same as the giveaways we know today. Here's what Wikipedia has to say about the Thanksgiving tradition.
The tradition of giving away turkeys at Thanksgiving was a gesture of gratitude. Associated with the manufacturing boom of the 1800s, giving away turkeys to employees and migrant workers was a way to welcome them to the American culture.
Nowadays, Thanksgiving giveaways are experiencing a revamp. This traditional event has gone through visible changes, although it hasn't lost the meaning behind Thanksgiving.
You may be one of the lucky employees who still gets a free turkey from your boss as a gesture of appreciation.
In more recent years, individuals and businesses alike have taken on this tradition. Each will have its reasons, but largely it comes down to marketing, PR, and building strong relationships.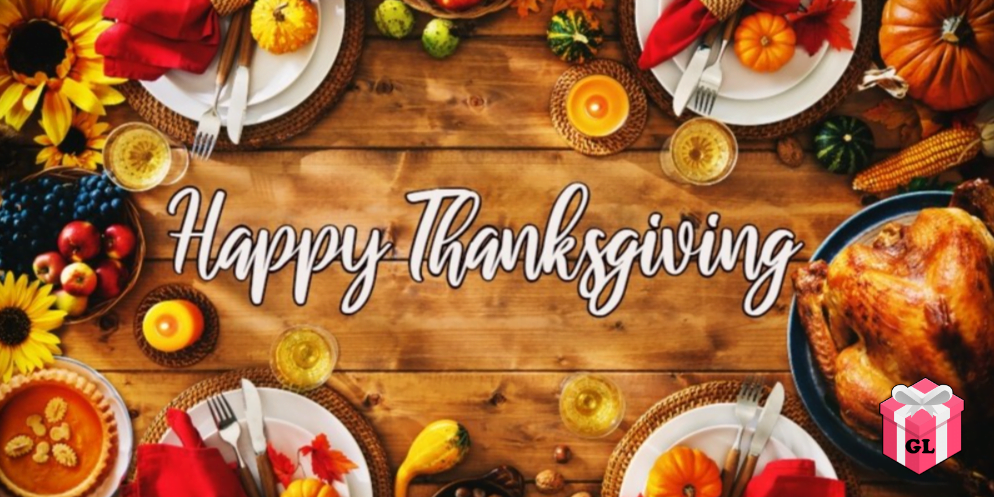 What are Thanksgiving giveaways?
As above, Thanksgiving giveaways these days are highly sought after by consumers like us. Free Thanksgiving giveaways are a way for businesses to give back to their customers. Customers get the unique opportunity to enter giveaways for unique prizes.
During festive seasons such as Thanksgiving, businesses hold themed giveaways suited to the tradition. You will find promotions such as free turkeys, free Thanksgiving meals, and discounts associated with the event being offered.
Giving away a turkey for Thanksgiving is a traditional giveaway item and gift, plus it's practical. The turkey is a symbol rich in meaning while also being inexpensive for businesses and individuals to give away.
Thanksgiving giveaways help to build company loyalty within a company for employees. For customers of businesses, it helps to build brand loyalty and recognition. Thanksgiving giveaways combined with the spirit of the season make for an exciting giveaway.
With that said, you may be looking for a free turkey this Thanksgiving – we'll cut to the chase. Here are the latest and most genius ways you can get your hands on free turkeys right now.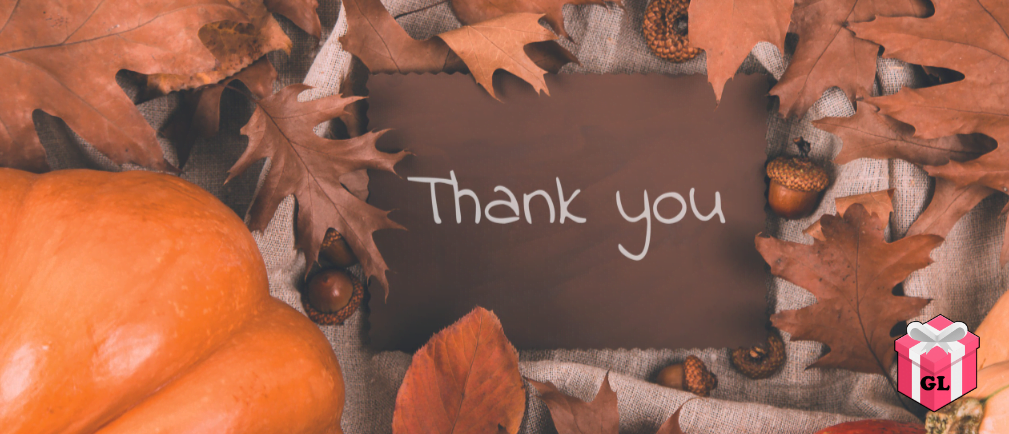 How can I get a free turkey for Thanksgiving?
1. Groceries stores
As this article suggests, we've found out that Thanksgiving giveaways are a big hit at grocery stores. It's an annual event that sees thousands of retailers offering customers free turkeys.
There are thousands of grocery stores holding turkey giveaways for Thanksgiving. You need to check out the requirements for each one, each giveaway will be different.
You usually have to unlock your ability to score the free turkey, such as spending at the store to get your free item. Technically, it's still a giveaway turkey because you take home a free item!
If you want to see other places, you'll find free turkeys this year, head over to our Free Turkey Giveaways Guide.
2. Charitable organizations
If you're finding it difficult to make ends meet financially this Thanksgiving, you will find many charities giving away turkeys this season. It might be news to you – but this is one way to get a free turkey.
Especially suited to low-income families, this is one special way that organizations say thank you to their community and show that they care. It might not be the first option at the top of your mind when it comes to a giveaway, but it's technically a giveaway.
Whoever attends these events are named giveaways by most organizers. Charities, food banks, and pantries help others by giving away free food during the holidays. This includes Thanksgiving, and you will find loads of organizations giving away free turkeys.
You can find out if your local charities and food banks are holding turkey giveaways. We've covered this in more detail later in this article.
3. Reward sites
Let's get even more creative. Have you ever considered signing up to reward sites? You could get a free turkey this Thanksgiving while earning easy money.
For example, the reward apps Swagbucks and QuickRewards both let you earn points and cash by doing simple tasks such as browsing the net, playing games, and shopping online.
The earnings you make from those tasks can go straight to your PayPal account or be exchanged for gift cards to big retailers like Walmart.
If you consider that the required tasks are daily activities most of us are doing for free, reward sites make it easy to save money and essentially get gift cards for free. Bonus tip: if you love gift card giveaways, check out our Amazon giveaways guide here.
4. Online giveaways
From social media to third-party and independent shops online, you will find many Thanksgiving giveaways being hosted online.
Third-party sites such as Discord, Gleam, Rafflecopter, or the forum Reddit will list many of the Thanksgiving giveaways you desire all in one place.
Social media will also have tons of Thanksgiving and turkey giveaways to enter. Check out Instagram, Twitter, or Facebook to find them.
Use the search terms such as "thanksgiving free giveaway, free thanksgiving giveaways, free turkey giveaway, turkey giveaway 2023" for example in the search bar. Use those as hashtags too!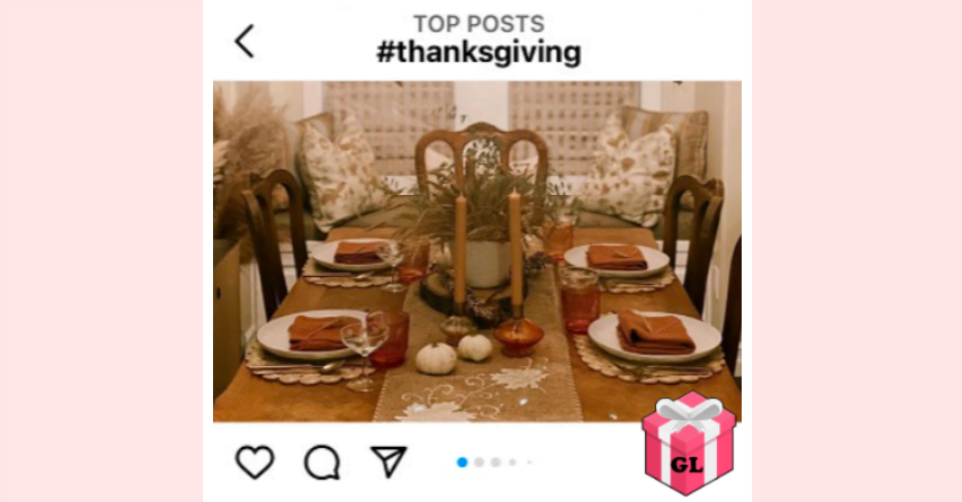 When it comes to independent businesses, you'll find a lot of them hosting Thanksgiving giveaways through social media. You can also check in with your favorite small businesses to find out if they're holding giveaways.
5. Giveaway Listing
The steps above are as varied as they are inventive. From unmissable giveaways, saving money while spending, and charitable acts of kindness, those are some genius ways to guarantee you get a free turkey this year.
Check out our giveaway listing feed which is constantly updated to bring you the best Thanksgiving giveaways. Thanksgiving is a time for us to get together, and giveaways are the perfect excuse to do just that! 
We have been offering extensive lists of free giveaways for over 10 years. We've increased our offering in recent times to bring you more of the best giveaways as they happen.
We share guides for entering giveaways while we also help you hold your own giveaways if that's what you're looking for. About that – we've got a further 5 ideas for you.
Next up, we'll cover creative ways you can get generous this Thanksgiving.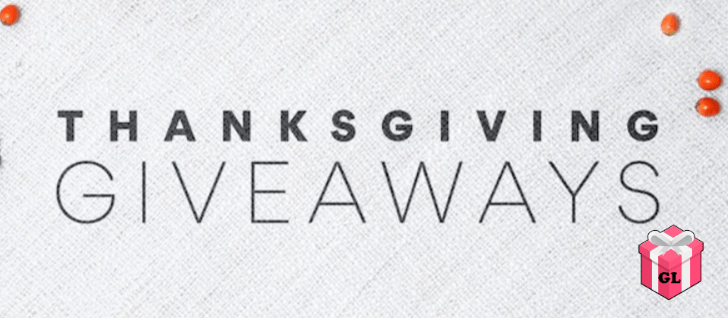 Thanksgiving gifts and promotions
If this article inspires you to help others this Thanksgiving, you're not alone. We have some more genius ideas for you!
Whether you're a small business wanting to give away festive prizes or you want to surprise a friend this year. Check out the next sections for simple ways to give thanks this year.
How do you promote Thanksgiving?
If you're a small business owner or hoping to hold your own Thanksgiving giveaway, you might need ideas to promote the event and boost your reach. Or maybe you simply want to do something nice for your friends and community.
We've put together a list that can be applied to you all for ways to promote Thanksgiving and the art of giving this year. Here are 5 ideas to get you started.
1. Community support
The holiday seasons are the perfect time to give back to your local community. One effective way to do just that is to volunteer at a charitable organization such as a food bank or a kitchen serving food for the homeless.
This can make for a great team volunteer day if you have employees. You can model your values to your customers and employees by showing them you care about supporting your local community.
Whether you're doing this for yourself or as part of your business strategy, you might choose to take a photo and then share it on your social media channels. That's one way to promote the meaning behind Thanksgiving.
2. Thanksgiving giveaway
Holding a Thanksgiving giveaway as a business can help you reach your target audience. Sometimes it may just reach those looking for a freebie. Overall, you will gain more followers and, hopefully, more customers.
Marketing Thanksgiving and festive food are paired well. Consider hosting a Thanksgiving dinner for your employees or community or giveaway grocery store discounts for your customers.
If you're doing this as an individual, you might want to promote the above for your local community, neighbors, and friends.
Holidays can be expensive and lonely for some. Anything free and community-oriented at this time of year is usually welcomed with open arms.
Here's what CNN has to say about holding a festive yet frugal Thanksgiving dinner.
3. Give thanks (and gifts)
If you're a small business selling products, why not market your products to the season and encourage giving gifts at this time of year? You can do that while holding a gift giveaway too!
It's super simple to market products for Thanksgiving, and in addition to that, you can promote your newest items and boost their sales.
You could be selling food, clothes, or even a service. Whatever you sell, give your gift giveaway a Thanksgiving theme. Then all that's left is to promote this on your social media accounts and email your customers too.
Get creative for your employees – you may want to hold a "secret Thanksgiving" instead of a Secret Santa, that is. And if you're doing this as an individual – you can give Thanksgiving-themed gifts to your community, family, and friends.
4. Thanksgiving message
As a small business, you'll know how beneficial it is to have a good relationship with your customers. You could take this time of year to send a Thanksgiving-themed message out to all of your appreciated customers and clients.
You could also use this opportunity to wish your customers a happy holiday while reminding them of the deals you have coming up online and in-store. Most loyal customers will be glad to hear about these reminders.
You can add a "call to action" in the email message or another message of your choice. Let your customers know where they can find these products. You could even host a virtual event.
As an individual sending Thanksgiving messages – take this time to check in with people you care about. Your friends, family, and otherwise.
5. Donations
So we know, Thanksgiving is all about giving thanks. This makes it the best time to donate to a charity of choice or host a charitable event. As a business, you could choose to collaborate with a local charity or host a fundraising event.
In addition, you may want to donate a percentage of your sales to the charity of your choice. Most marketing ideas revolve around more sales, but this one is about brand recognition and connecting with potential new customers.
We recommend you share this generous act on your social media feeds and invite more people to donate. This goes for individuals wanting to give back this season, too – this is a perfect time to show you care about the charitable organizations you love.
Bonus tip: check out our social media feeds for Thanksgiving giveaway ideas. You can find lots of inspiration from others who are currently holding themed Thanksgiving/giveaways.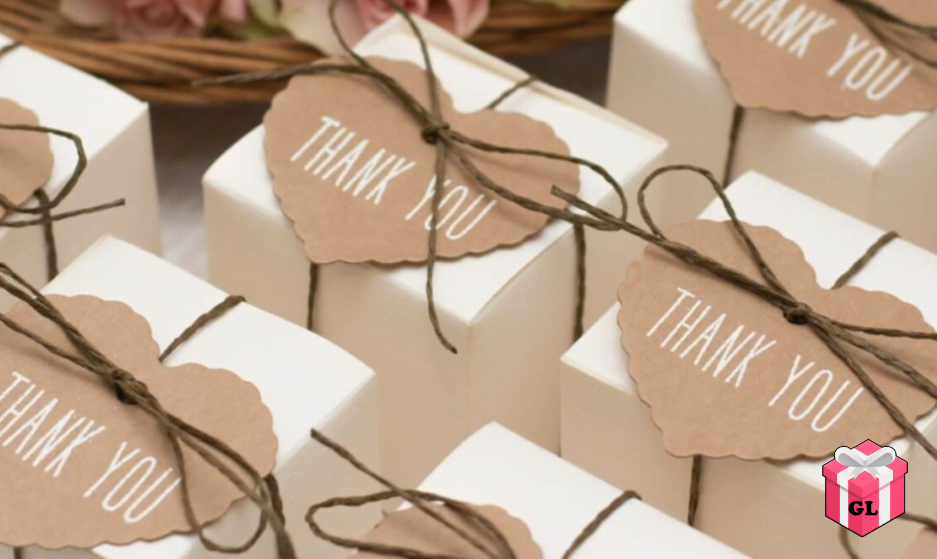 What do you give away for Thanksgiving?
Whether you're a business or giving away gifts to your community and friends, here are some more giveaway ideas.
Also listed are ways you can get involved in helping out others this holiday season.
Thanksgiving prizes or gifts (this could be anything with an autumnal feel)
Thanksgiving-themed decorations (color: orange)
Surprise neighbors with home-cooked food (always welcome)
Donate food to others (include options for everyone)
Handout Thanksgiving packages to homeless people (include practical items)
Host a Thanksgiving giveaway at home (encourage everyone to bring a gift)
Volunteer at a local food pantry or food bank (take your food surplus)
Donate to your local food bank (give away money donations)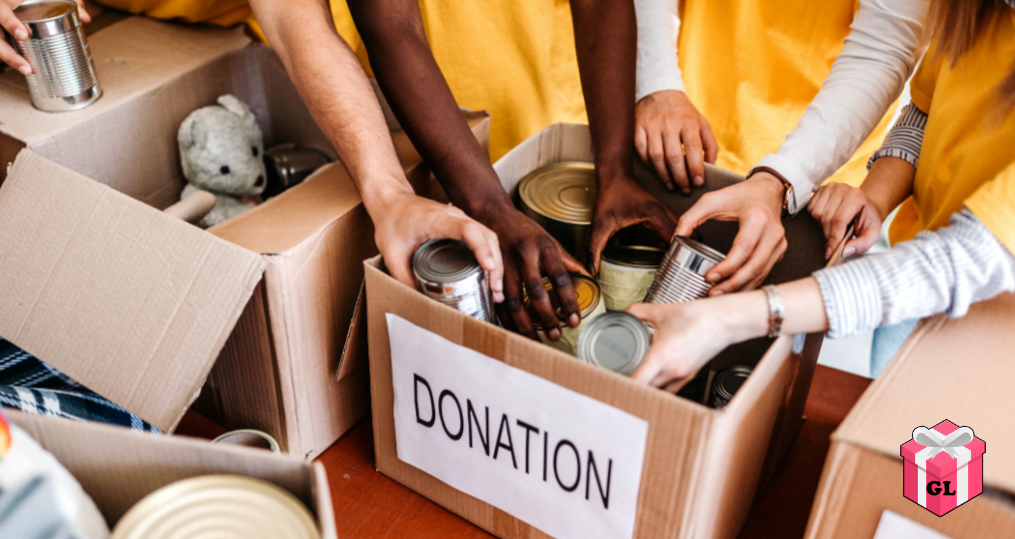 Free Thanksgiving turkeys FAQs
Here are the most frequently asked questions for
Where can I get free Thanksgiving turkey this year?
If you're on the hunt for a free turkey this year, we understand that the choices are vast. To help you out, we've compiled a list of grocery stores that are giving away free turkeys.
Groceries stores
Shop Rite: It's an annual guarantee, earn points and win your free turkey at Shop Rite. Once you spend your local store's threshold, you can present your club card to receive a free turkey or centerpiece dish of your choice!
Giant: If you can rack up 400 Giant Choice Reward points by a certain date in November, you can redeem your reward points for a free turkey. You'll get a free turkey certificate that can be redeemed. What are you waiting for?
Foodtown: As a thank you, Foodtown will give you a choice of free items, including a free turkey for Thanksgiving. You have to spend at least $400 with your Club Card, and rules apply. Check out the stores in New York, New Jersey, and Pennsylvania for details on how to earn your freebie.
Walmart and Ibotta: Last year, Walmart and Ibotta teamed up to serve you free giveaway food prizes, including a turkey for your Thanksgiving meal. This promotion ran last year in November, so check back to see if it returns.
Weis Market: Weis Market's Thanksgiving rewards include a free turkey when you shop and 400 Weis rewards points for using your Weis Market rewards card. With this offer, you qualify for your free Thanksgiving turkey.
Who is giving away turkeys for Thanksgiving?
In addition to free turkeys from certain grocery stores and instead of entering a classic giveaway, you might choose to get a free turkey from a local food bank.
Especially suited to families in need of extra help this year, this is one way to guarantee a free turkey this Thanksgiving.
Here are some charity options that may offer free turkeys or free Thanksgiving meals.
Local food banks
Local Charities
Meals on Wheels (for 60+ years)
Local hostels and shelters
Churches and religious groups
We suggest searching "food pantries near me" online to find a physical pantry near you.
And check out Feeding America here to find out more about free food for Thanksgiving and where your local food bank is.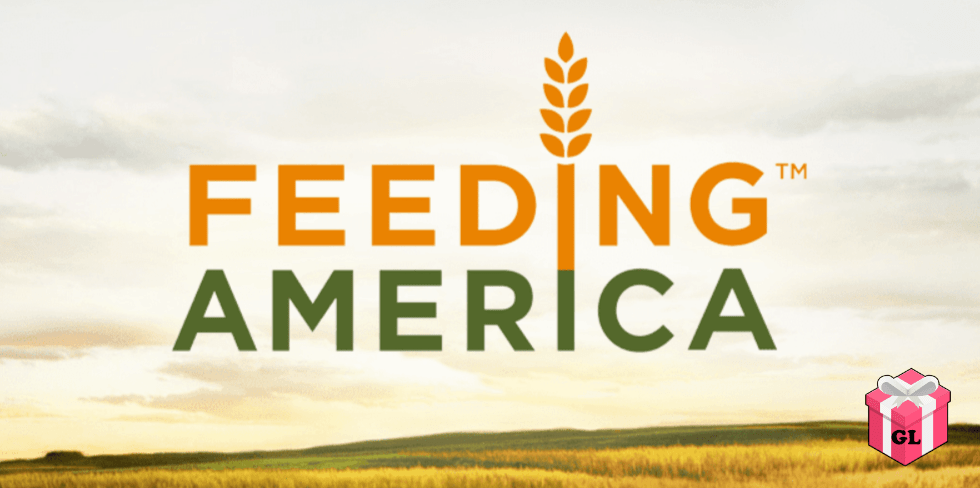 Thanksgiving giveaways at Walmart
Here are the answers to the most frequently asked questions for Walmart's thanksgiving giveaways.
Is Walmart giving away Thanksgiving dinners?
Yes, Walmart is giving away Thanksgiving dinners. They've collaborated with Ibotta to bring you free turkey giveaways and a Thanksgiving promotion. This collaboration has already been a tremendous success attracting thousands of entrants, and it's likely to become a re-occurring event.
Find out all of the details for how to enter next.
How do I get my free turkey from Ibotta?
The best things in life are free! If you're signed up for Ibotta, you can get a free Thanksgiving dinner. That's 100% cash back on the turkey centerpiece and the trimmings.
The Ibotta Free Thanksgiving Dinner Offer is open only to residents of the United States and those in the District of Columbia and Puerto Rico, eighteen years and older.
To participate, customers have to "Click to unlock the Offer" on the app or website and purchase any of the ten products from Walmart called the "Qualified Products". This includes a Turkey or Turkey Roast, McCormick Gravy Packet, and Idahoan Mashed Potatoes, for example.
After that, you need to scan your receipt that shows the Qualified Products if purchased in-store, or link your online grocery account.
The products don't need to be purchased at once, so they don't need to appear on one receipt. You may purchase any combination of the products too.

How do you get free Thanksgiving turkey at Walmart?
As above, Walmart has partnered with Ibotta for the past two years to bring you a free Thanksgiving meal. Here's a step-by-step guide to entering the free turkey giveaway.
Download the Ibotta browser extension on your computer or the app on your phone
Click to unlock the Offer and add the free Thanksgiving offer items to your Ibotta account
You can shop at Walmart in-store with the Ibotta app. Or, you can link your Walmart account to shop online with the browser extension.
Some of the cash-back offers include
Frozen whole turkey: $15 cash back
Idahoan Family Size Mashed Potatoes: $1.88 cash back
McCormick Gravy Packet: $1.12 cash back
Your cart has to be over $20 to apply, and redemption must be made within 7 days of purchase.
Closing thoughts for Thanksgiving giveaways
Thanksgiving is a tradition many people will not be without. As you've just found out, there are more Thanksgiving-themed giveaways than ever being held.
From its inception in years gone by until today, giving at Thanksgiving went from work offices to grocery stores and charity events. It's now one of the most popular annual events at retail stores in the USA.
So with that, there are numerous ways to enter a Thanksgiving giveaway this year. If you follow our guide above, we're sure you will find free turkey giveaways!
Check back with us at giveawaylisting.com where you will find more free turkey/giveaways and themed Thanksgiving free giveaways. And don't forget to read our other article for more of the best turkey giveaway news.
From everyone at Giveaway Listing, we wish you a happy thanksgiving!