What are the social media giveaway guidelines in 2023?
It's no secret that social media giveaways are one of the top ways to grow your socials while driving traffic to your website!
Whether it's products or services you sell, a social media giveaway might help you attract much-needed attention to your business.
If you're unsure where to start with giveaways on social media, start here! This guide all about social media giveaways will help you master giveaways across seven different platforms:
Facebook / Meta 
Twitter
Instagram
YouTube
Pinterest
Reddit
TikTok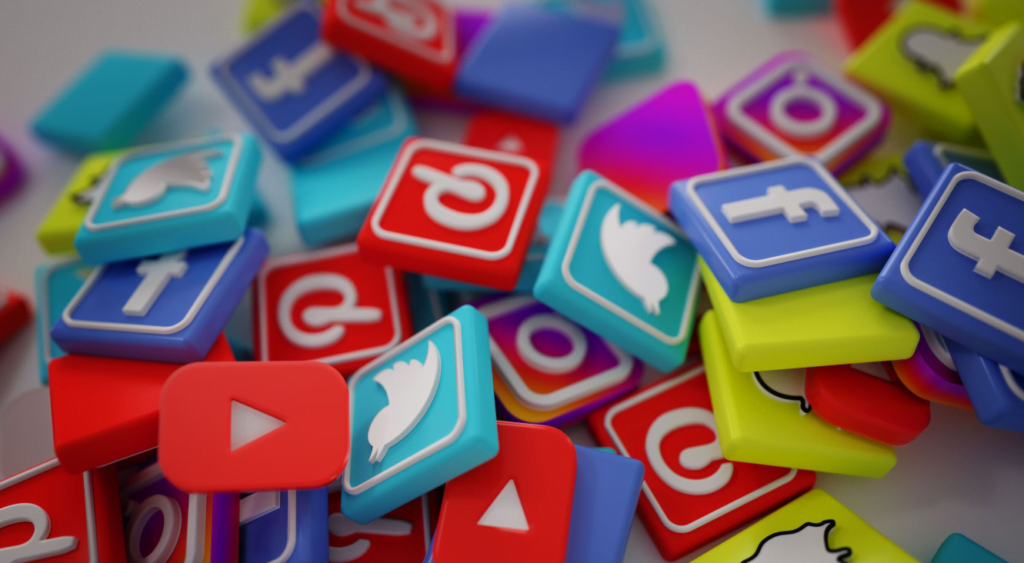 What are the giveaway rules when using social media?
In particular, we will examine the rules for holding giveaways on these social media platforms so you know exactly how to begin hosting your own!
In addition, we will share our complete giveaway guides along with these guidelines. We'll start with Facebook.
Facebook
It's the perfect time to host Facebook giveaways. Statistics tell us that American businesses spend approximately $17 billion yearly on product giveaways.
Facebook giveaways are booming. If used strategically, a giveaway can also make your business boom in performance and sales!
With near on 3 billion monthly active users (as of 2022), Facebook is the most popularly used social media network globally.
The buzz of this social media platform offers businesses many excellent marketing potentials. It's no wonder so many companies host giveaways on the site!
Statistically speaking, one giveaway on Facebook can bring a business 34% new followers! Within those figures, over three-quarters of the giveaway shares are on Facebook.
Facebook giveaways are an effective marketing strategy to attract new followers, build a social media presence, and increase brand awareness, but how do they work? Find out next.
What are Facebook's giveaway rules?
Before you start running your Facebook campaign, it's essential to understand the platform's rules and regulations.
Fortunately for us, Facebook giveaway rules are straightforward.
You can and must:
Run giveaways on Pages, Groups, Events, or within third-party apps.
State that your giveaway is not endorsed or sponsored by Facebook.
Clearly state the contest rules, requirements, and terms on your giveaway page.
Give away Facebook giveaway prizes that comply with their rules and regulations.
Encourage the use of hashtags and topics relevant to the giveaway.
You can't:
Ask people to pay to enter your giveaway.
Host a giveaway on your personal Facebook page.
Share your giveaway on anyone else's timeline.
Ask anyone to tag others in the giveaway post to participate.
Most social media platforms don't have specific promotion rules, but Facebook's promotion policy is very clear about exclusions. For example:
You cannot use your friend's timelines to promote your giveaway.
You can't ask people to share the giveaway on their (or their friend's) timeline to enter it.
You cannot ask people to tag friends on the post to enter your giveaway.
Most social media platforms typically allow the above, where organizers can ask users to tag and share the giveaway post to enter the giveaway.
Facebook is unique in that it asks giveaway organizers not to do that. However, you will find some giveaways on the platform that break the rules, as it's up to organizers to follow the rules.
For the full guidelines, see Facebook terms and policies.
Facebook giveaways guide
You should check out our Facebook giveaways guide to find out more about how to host incredible giveaways!
Twitter Rules in 2023
Twitter is one of the longest-standing social media members and still leads as one of the most popular. The platform sees over 300 million active users on the platform every month!
With the trusted popularity of the platform comes swathes of Twitter giveaways. Hosting your own Twitter giveaway is much easier than you might first assume.
For businesses, Twitter giveaways are a no-brainer as they encourage more sales of your products and services while they help to build more engagement on your Twitter profile.
That's good to know and even better to put into practice. So how do Twitter giveaways work?
If you're looking for a way to expand your Twitter marketing strategies, here's what you need to know to get started.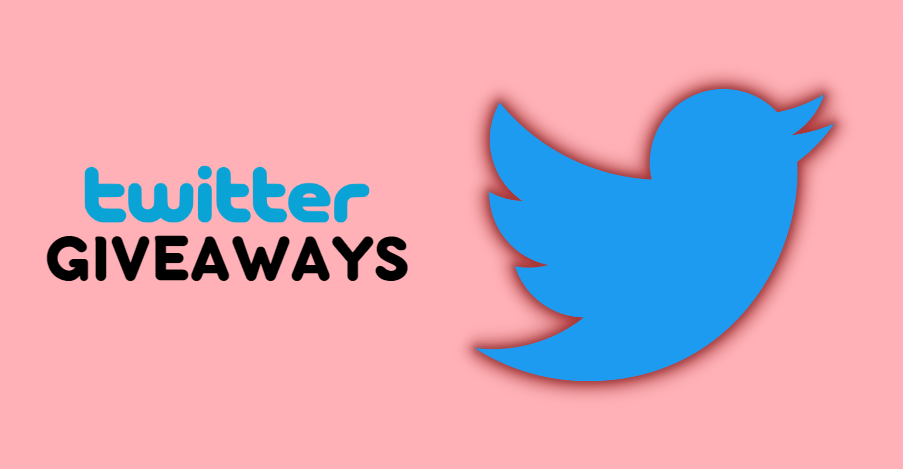 What are Twitter's giveaway rules?
Follow these guidelines when you host your Twitter giveaway so you don't violate any of Twitter's rules or guidelines.
You can and must:
Ask people to mention you and your business in their tweets so you can see all the entries. You need to see all the contestants when picking a winner!
Encourage the use of hashtags and topics relevant to the giveaway. You can ask participants to include relevant hashtag topics with their tweets (e.g., #yourbusiness and #giveaway). Remember, hashtags need to be relevant to the update!
Follow the official rules. As a business on Twitter, check out business.twitter.com for more tips and information.
Follow applicable laws. Before starting any giveaway or sweepstakes, ensure that they comply with applicable laws and regulations.
State that anyone found to use multiple accounts to enter the giveaway will be ineligible.
Set clear contest rules.
You can't:
Ask your participants to post the same tweet repeatedly. Posting duplicate or similar updates and links violates Twitter's rules and jeopardizes search quality. Therefore, "whoever makes the most retweets wins" is off the cards!
Ask participants to create more accounts to enter a giveaway. People's accounts may get suspended if they create many accounts to enter a giveaway.
Encouraging people to add your hashtag to unrelated posts might violate the rules.
If you'd like to check out Twitter's full rules and policies list, check out the Twitter guide.
Twitter giveaways guide
You should check out our giveaway guide, Twitter giveaways, to find out more!
Instagram
Instagram giveaways are a bit hit on the platform, with businesses and participants alike!
The app is still one of the most popular places to hunt for giveaways, so it's a great place to run your own!
No matter the size of your business, Instagram giveaways are one sure way to get your audience hyped about new products and bring in more sales.
If your business needs a boost, you might be on the hunt for ways to boost your marketing which is where we come in with our giveaway tips.
If you're wondering how to create an Instagram giveaway, check out our guide and start here!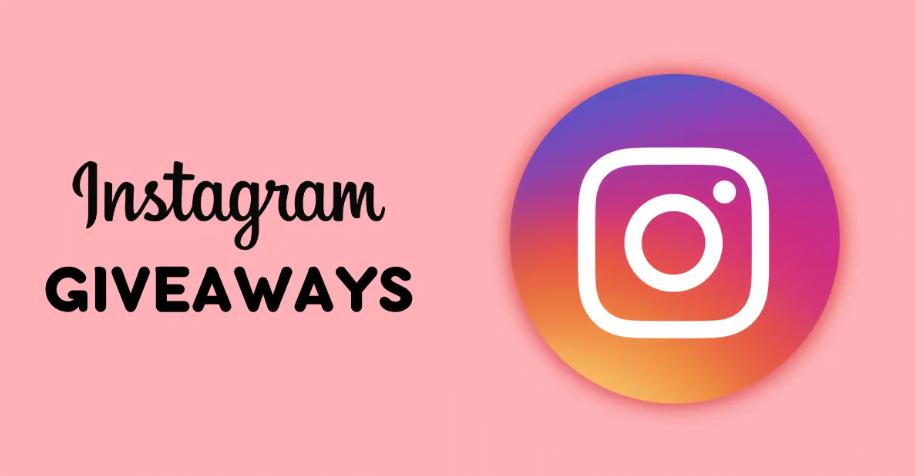 What are Instagram's giveaway rules?
You can and must:
Be responsible for the lawful operation of your giveaway.
Offer eligibility requirements (for example, age and country restrictions) and terms.
Comply with applicable rules governing the promotion and prizes offered.
Use hashtags to make your giveaway relevant and memorable.
You can't:
Inaccurately tag content or ask users to inaccurately tag content. For example, don't encourage participants to tag photos if they aren't in the photo.
State that the promotion is sponsored, administered by, endorsed, or associated with Instagram.
Get assistance from Instagram in administrating your giveaway.
Here are the official promotion guidelines to help you set up your Instagram giveaway.
Instagram giveaways guide
Check out our Instagram giveaways guide to learn more about boosting your business with giveaways on Instagram!
YouTube
If you're a videographer or influencer who creates video content, YouTube giveaways could be perfect for you!
YouTube giveaways are a great way to boost your company and your channel's growth.
They can help drive traffic to your websites and increase your subscriber numbers on the platform.
If you'd like to run a successful YouTube giveaway, you need to start with the ground rules, especially as YouTube is pretty strict about what it does and does not allow.
Whether you're a beginner on YouTube or searching for new ways to get the most out of the platform, keep reading to learn how YouTube giveaways work.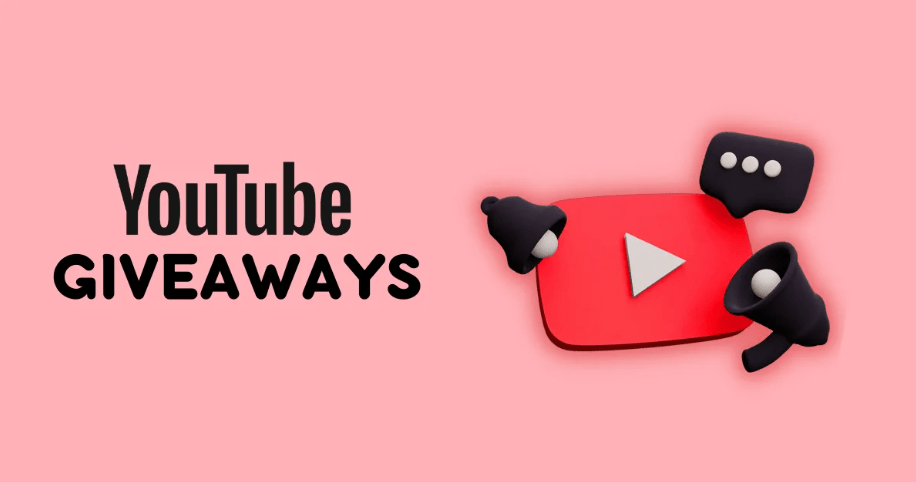 What are YouTube's giveaway rules?
We know that YouTube has strict rules about what types of giveaways it allows and the prizes you can offer. So before you rush off and create a giveaway on the platform, get to know the contest policies and guidelines.
In summary, you must adhere to the following main rules.
You can and must:
Commit to and abide by all of YouTube's guidelines.
Comply with all relevant local laws, rules, and regulations, including U.S. sanctions.
Have a set of official YouTube giveaway rules, which include links to the platform's community guidelines, and state entries that don't comply won't be eligible.
Be compliant and consistent with the platform's official terms.
Conduct your giveaway and give away the prizes as outlined in your official rules.
Be fully responsible for all aspects of your administration and giveaway rules.
Include a legal privacy notice in your rules to explain how you'll use your participant's data and adhere to that use.
You can't:
Charge for giveaway entries or monetize your giveaway.
Infringe or encourage users' copyright or third-party rights.
Ask your giveaway participants for the rights to any of their video entries.
State that your giveaway is affiliated with or endorsed by the platform if it's not.
Manipulate metrics on YouTube to misrepresent your viewer engagement.
You can find the full giveaway and promotion rules on YouTube's Help page.
Youtube giveaways guide
If you'd like to know more about YouTube giveaways, read our Ultimate YouTube guide and learn how to run a viral giveaway in no time.
Pinterest
Pinterest recently reported a slight decrease in global monthly active users, but it's still appealing to the masses and hosting masses of giveaways.
The social media platform still has a captive audience of over 400 million global users, with an average of near on 1 billion daily video viewings.
The platform's popularity has built a presence for marketing campaigns that are hard to beat. The design of the platform makes it perfect for giveaways!
The revenue opportunities for individuals and small businesses are undeniable.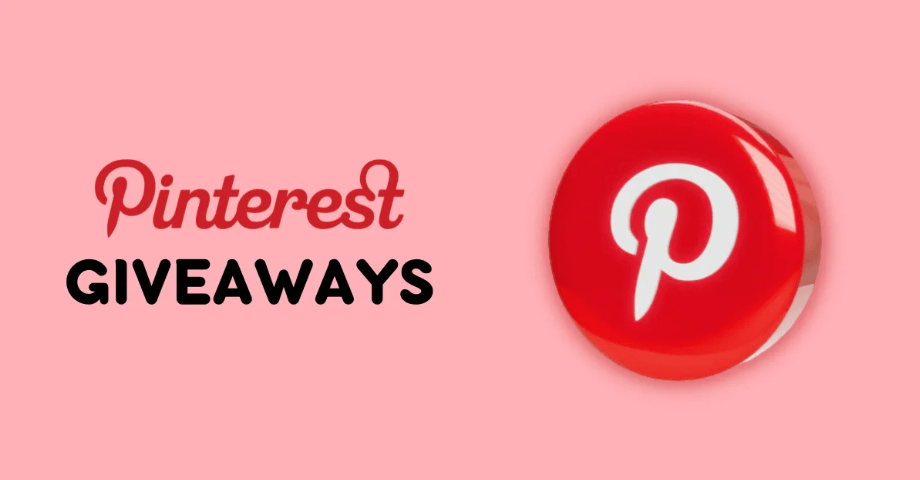 What are Pinterest's giveaway rules?
Knowing the impact that your Pinterest giveaway could have, you should play by the rules to get the most out of it!
Familiarising yourself with the platform's community guidelines before you run your giveaway is essential. Here's a brief overview of the guidelines.
You can and must:
Give people the ability to choose from a selection of images when running a 'Pin to Win' giveaway. Don't ask the entrants to pin one specific image.
Pinterest requires you to keep boards relevant! Post relevant content to relevant boards.
Follow all applicable laws and regulations when running your giveaway.
Only allow one entry per person for your Pinterest giveaway (no more than that).
You can't:
State that Pinterest sponsors or endorses your giveaway.
Spam your giveaway on the platform. Avoid using the platform for posting the same content or ask users to do the same.
Post your giveaway on a board that has nothing to do with it.
Before getting started on Pinterest, you need to know their Contest Guidelines. Also, check out their brand guidelines to learn how to use Pinterest branding in your marketing.
Pinterest giveaways guide
We provide more details in our dedicated guide — maximize your giveaway results with our Pinterest giveaways guide.
Reddit
Reddit isn't as well-known as the other social media sites listed here, but its fans regard it as "the front page of the internet."
The platform is notorious for helpful and hilarious content. It's said that the inception of memes started on the platform!
Reddit has thousands of live feeds of content ranging from memes to breaking news, from serious discussions to fun ones. What's more, Reddit is famous for giveaways and free stuff!
The platform has an "ask me anything" function, and much of its content goes viral because of these perks. Most well-made promotional marketing can gain traction quickly on the site.
As of 2022, Reddit was ranked as the 16th most popular social media platform, so it's one of the best places to run your next giveaway!
With an estimated 52 million daily active users, Reddit giveaways are bound to be a success. Let's get to know the platform to bring your vision to life. When running a giveaway, there are best practices to follow.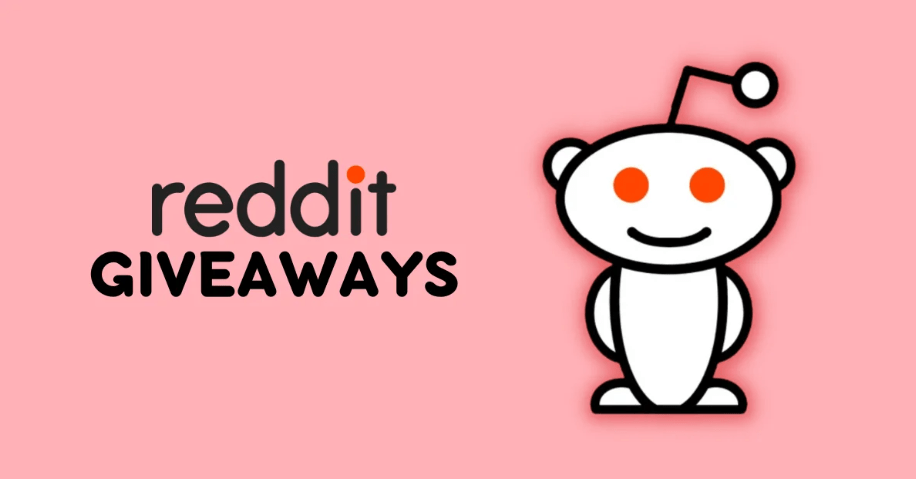 What are Reddit's giveaway rules?
It's pretty straightforward to play by the Reddit rules. Reddit has only eight ground rules they need you to follow.
Firstly, Reddit says that no group should be "used as a weapon." This phrase means they want their communities on Reddit to be safe and friendly places for everyone.
As its users define their groups, it's up to the users to protect one another. It's also up to you as the giveaway organizer to protect the groups. The eight rules apply to everyone on Reddit, and the admins enforce the rules.
Knowing the Reddit rules helps ensure you're using the platform right, so we highly recommend you check them out! Briefly, in our own words, here are the rules.
Bullying is not tolerated.
Spamming is not allowed.
You must respect others privacy.
Sexual content about minors is prohibited.
Impersonation or deceit isn't taken lightly.
You should label your community according to its content.
Keep your content legal at all times.
You should not attempt to hack the site and its content
To see the details of all the terms, here is Reddit's content policy.
Reddit giveaways guide
If you'd like to know more, check out our ultimate guide. Here's our Reddit giveaways guide with 7 tips for smart organizers!
TikTok
TikTok has shaken the social media world by storm boasting over 3 billion downloads! By now, you've likely heard the hype and controversy about this social media platform.
With that huge figure in mind, there's a high chance that a considerable percentage of your fans or audience are active users.
Due to the fast-paced exchange of videos on this insanely popular platform and the number of people in the audience, TikTok is a great place to run a viral giveaway.
Not only can a TikTok giveaway bring your brand increased engagement and sales, but it can also increase your social media following.
Here are the main ground rules for creating a giveaway on TikTok.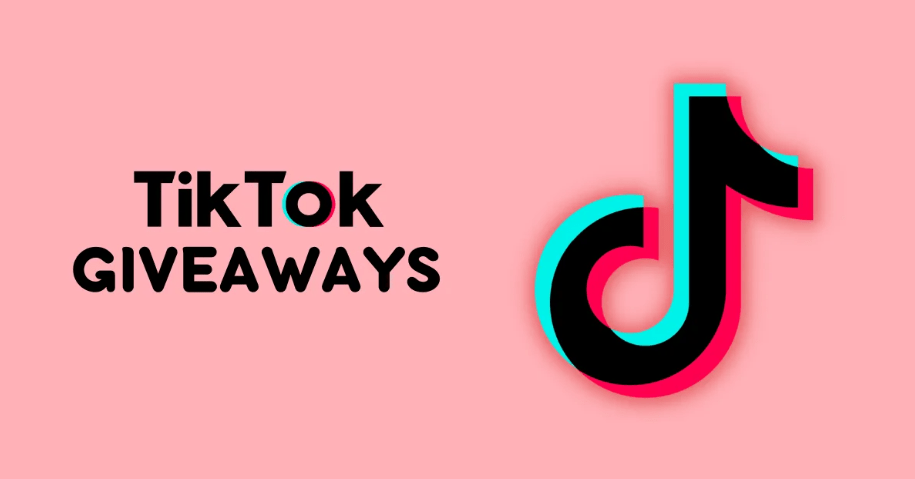 What are TikTok's giveaway rules?
Much like Reddit giveaway rules, TikTok focuses on what you must avoid doing. In summary, TikTok prohibits the following.
Hateful behavior
Violent extremism
Violent and graphic content
Dangerous acts and challenges
Nudity and sexual activities
Bullying and harassment
Illegal activities and regulated goods
Copyright and trademark infringement
For giveaways in particular, there is usually a limit of one entry per individual TikTok account and per person, but each giveaway can have its own rules!
Here are the official community guidelines on TikTok. Check out their advertising policy and marketing tips to learn more about using the platform.
TikTok giveaways guide
That's it for our giveaway guidelines. Head over to our TikTok giveaways guide to learn how to run a viral giveaway on TikTok!
Where can I find social media giveaway guidelines?
To summarize everything we covered, here are the giveaway guides we covered if you missed any!
You can find all social media giveaway guidelines here.
A final word on social media giveaways
We cover each social media's giveaway guidelines and more in each guide. Check them out to learn how to hold various successful giveaways!
We also have many more giveaway guides on our website to help you create your own! Check out Giveaway Listing to see all of the guides available to you right now.