Facebook giveaways in 2023
There is no better time to join Facebook giveaways. The stats are in – American businesses spend approximately $17 billion annually on product giveaways.
These figures reveal that giveaways are booming and if used strategically, a giveaway can boost your business' performance and sales.
For giveaway fans, that's billions of prizes. You've probably seen a giveaway shared on there, even if you only use Facebook to connect with family and friends.
Like giveaways hosted across all media sites, Facebook giveaways are marketing campaigns to build a business audience with free prizes.
Regardless of what is being given away (or what participants are trying to win), the prizes range in price and size depending on the giveaway host. Unlike Instagram (one of the most popular platforms for finding giveaways), Facebook is still gaining popularity.
In short, a Facebook giveaway, or FB giveaway for short, is a social media campaign that is held on the social media platform.
Entering the giveaways is usually quite simple. Participants are typically asked to follow the account of the giveaway host and like or comment on the designated post. These giveaways don't last for very long. The giveaways are limited-time promotions offering lucky entrants the chance to win prizes according to a specified set of criteria.
If your business needs a boost, you might be ready to host your giveaway with our help, and if you'd like to win more giveaways on Facebook, we've got what you're looking for!
Whether you'd like to run your own Facebook giveaway or enter more of them, this guide will go in-depth for each category.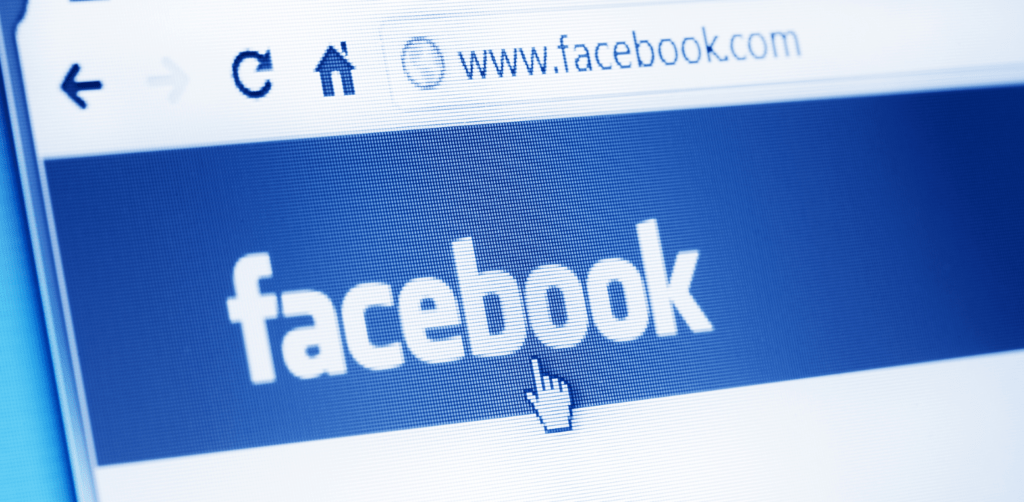 Facebook giveaway types
This guide will serve those who want to run giveaways and participants who wish to enter them.
1. Giveaway organizers: This section is for businesses and giveaway organizers who want to run giveaways on Facebook. We will discuss how to use Facebook to grow your audience and share our tips to run a successful giveaway.
2. Giveaway entrants: This section is for participants who want to enter giveaways on Facebook and maximize their chances of winning a prize. We will examine how you can use the platform to find giveaways.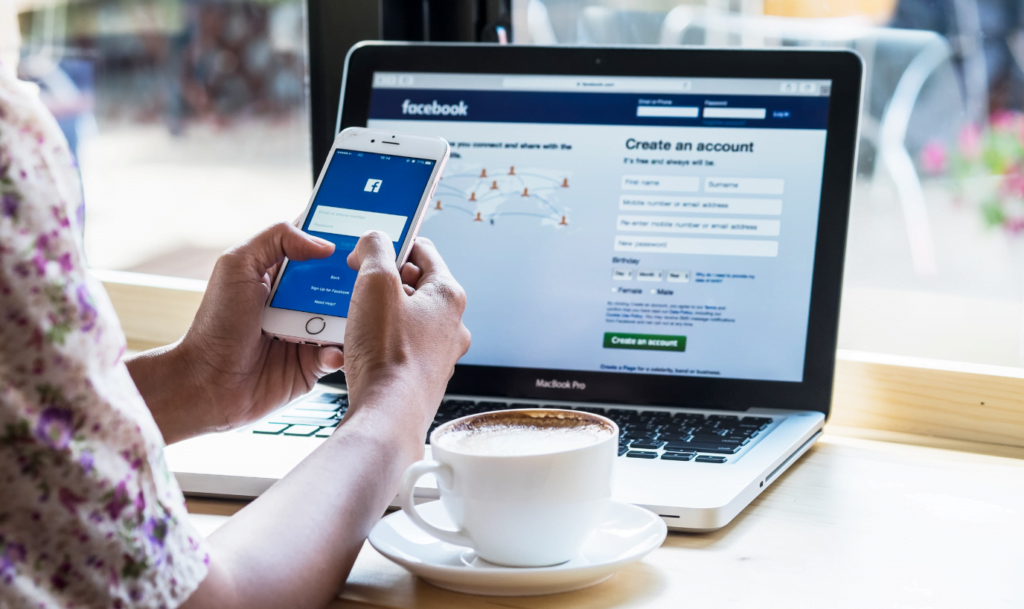 How to run giveaways on Facebook
‍With approximately 2.93 billion monthly active users (as of the last quarter of 2022), Facebook is the most used social media network globally.
The popular social media platform offers all kinds of businesses excellent marketing potential. It's no wonder any business would consider holding a giveaway on the site.
Statistically speaking, one single contest campaign on Facebook brings a business an average of 34% new followers. Within those figures, more than three-quarters of the contest shares are done on Facebook.
Facebook giveaways are an effective marketing strategy to attract new followers, build a presence on social media, and increase brand awareness.
How do I create a giveaway on Facebook?
Setting up and running a giveaway takes a lot of work, including the inception, ideas, and planning. But fear not! With this guide and the right tools, you will create a giveaway on Facebook with flying colors.
In this guide, we've pulled together the essential information you need to know about how to host a giveaway on Facebook. We'll share inspiring giveaway ideas and examples to help you design yours.
To get your giveaway ball rolling, set up ads and advertise your giveaway to launch the most successful giveaway possible.
Set up your ads account
To set up your ads account on Facebook, go to "ads manager" and click on the "go to ads manager" button. ‍You can specify your payment method and billing details.
‍Click on your account name from here and locate "settings" in your "campaign window." Now, you have the option to deactivate your account or specify your payment settings.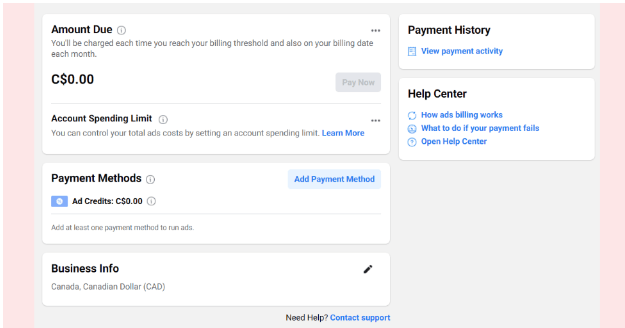 "Open payment settings" leads you to a payment settings page. Click on the "add payment method" option to choose your preferred payment method. You need at least a few dollars available on your digital account or bank card to create ads.
‍Once this has been done, you can use the "ads manager" to manage all your Facebook ads.
‍The Facebook ad creation process passes through three levels:
Campaign — the overall goal of your campaign and your ads.
Ad set — your audience, ad placements, budget, and schedule.
Ad — you design the ads from here and add images, video, text, and links.
‍‍To bring your first Facebook giveaway ad to life, start with the first level and create your campaign.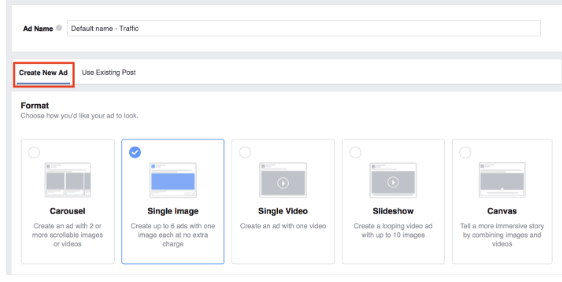 To get started, navigate to the "ads manager" and "campaigns" page and press the green "create" button on the top of your screen. Et voila, ‍you'll be guided through your campaign settings.
Choose your objective
The ads manager is designed to run a campaign with your goal in mind. So, before you begin, Facebook will prompt you to choose an objective from the following categories:
‍Awareness. This is intended to increase the reach of your post and brand awareness.
Consideration. This is to drive traffic and increase your overall engagement.
Conversion. This is aimed at encouraging users to take action, such as participating in your giveaway.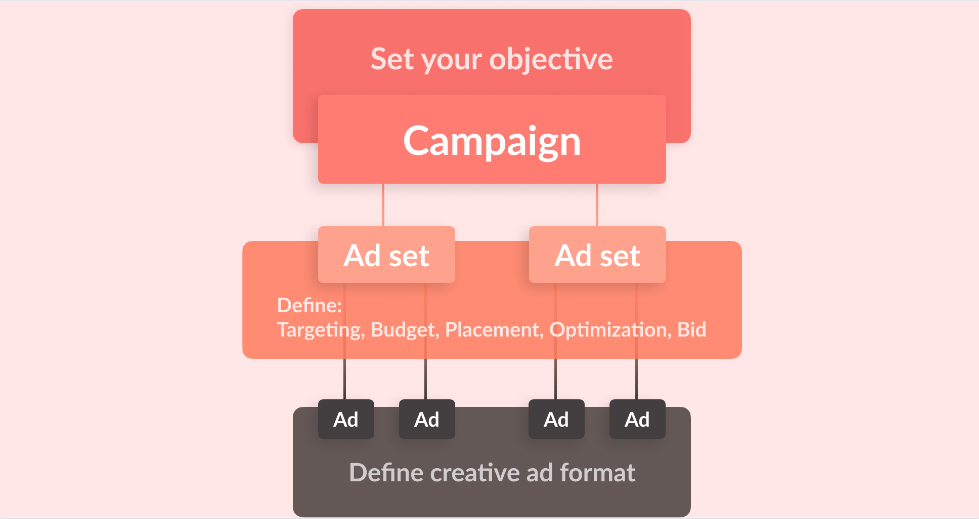 ‍After you've set up your ads account (if you'd like one!), you can begin setting up your giveaway.
7 steps to run a successful Facebook giveaway
Here's how you can create a successful giveaway on Facebook in 7 simple steps.
1. Set achievable goals
Before running any giveaway, you should consider what you want. Having a clear objective for what you wish the Facebook giveaway to achieve for your business is important.
Establishing this from the beginning means you will create the best type of giveaway on Facebook suited to your followers and choose the right prize to win them over.
If you plan to host giveaways often, you can use the first one to improve your promotions.
Some key Facebook giveaway goals include:
Gathering new leads
Increasing engagement
Increasing your followers
Boosting brand awareness
Promoting a certain product
Sending more traffic to your website
Getting more user-generated content
Try to make this goal measurable, and set clear key performance indicators (KPIs) that you can track to understand the success of your Facebook page giveaway.
KPIs include analyzing your reach, link clicks, click-through rate, follower growth, engagement rate, cost per conversion, follower demographics, cost per click, video engagement, your referral traffic from Facebook, and how long people watch your videos.

2. Choose the prize
This step of the process plays a big part in whether or not your Facebook giveaway will be a success. The prize is what entices your audience to enter your giveaway.
When considering what prize you will offer your audience, remember that it must be worth the entrant's time. Technically that's what they might receive for giving you their personal information. In other words, make it good.
Depending on your audience, consider what they will be happy to win. When coming up with a prize idea, you want to pick something related to your business.
By giving away something exciting from your business, you will guarantee to advertise your product or service to all entrants. Prizes from a company's newest product lines or services are usually popular among fans.
When you run a Facebook giveaway, remember you want everyone who enters to become your future customer!
What's better than one prize? More prizes, of course! Prize packages or bundles are giveaway prizes that are hard to resist. An amazing giveaway prize can essentially help your Facebook giveaway to go viral.
Experience across the board tells us that prize bundles get better results than one single prize. Moreover, many items in one prize offering could appeal to more people.
If you offer a prize someone already has, you may have a missed opportunity. A prize bundle helps you reach more people, which helps you grow your business!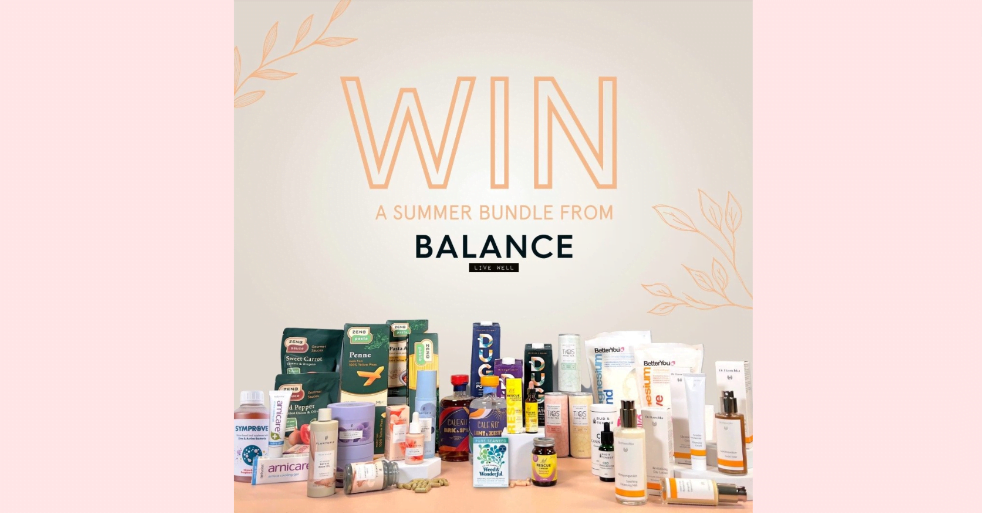 3. Theme your giveaway
One of the best ways to capitalize on your giveaway winnings is to combine it with a national holiday or an event you promote as a business.
For example:
Are you launching a new line of products?
Are you celebrating a business anniversary?
Is there a national holiday coming up?
Are there any major sporting events on?
What season can you coincide a giveaway with?
Whatever theme you choose for your Facebook giveaway should complement your business.
Tip: the giveaway theme should encompass the design and communication for your giveaway. Overall, the theme needs to speak to your Facebook followers. You want the giveaway to blend in well with your current marketing strategy and not stand out like a sore thumb.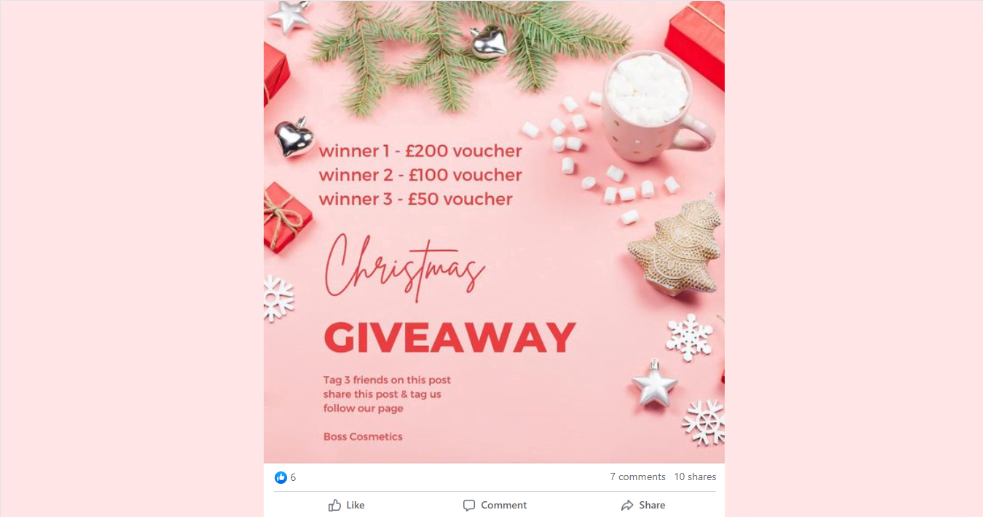 Idea: To celebrate a holiday such as Christmas, you could ask your followers to share a Christmas jumper photo with you! This could be part of a photo contest that follows FB's rules.
4. Write your rules
You must write the giveaway rules and entry requirements at this stage. This should also include what people must do to enter your Facebook giveaway.
You should consider who can and can't enter, when the giveaway starts and ends, and how you will select the winner.
There are many types of Facebook giveaway ideas.
Selfie contest
Hashtag contest
Design a logo contest
Photo caption contest
Comment to enter
Caption-this contest
Subscribe to a newsletter
Photo entry (for themed giveaways)
Answer a question (or fill in a questionnaire)
You might need to limit your entries based on requirements like age or location. All of these details should be contained in this section.
Once you've established your rules, type them out so they're ready to share and clarify them. This needs to be readily available so that people will know exactly how to enter.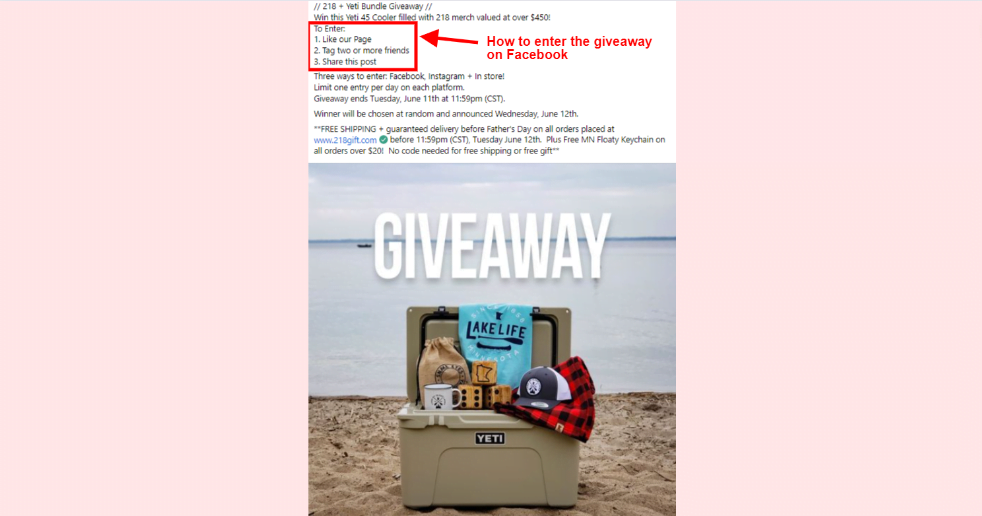 Once your Facebook giveaway rules have been established, you can start to design your contest on the platform.
5. Build your giveaway post or page
At this point, it's time to create your Facebook giveaway and make it a reality.
Tip: you can use a tool to help design, build, and publish a Facebook giveaway. There are specific tools designed to help you build your giveaway, such as:
Wishpond
Easy Promos
Woo Rise
Raffle Press
Note: we have included more of these apps later on in the guide with more details!
Using one of the giveaway creation tools will mean you won't have to do all of the design sides of the task independently. There are hundreds of attractive templates you can use. Designing your giveaway on one of these apps can save you hours of work.
You can make your giveaway as creative and beautiful as you want inside the app.
Once you're finished, you can publish your giveaway landing page (from the app) on your website or your Facebook business page.
If your giveaway attracts the attention it deserves, you need the design to be simple yet eye-catching. You want your audience to get excited about the prize enough to enter.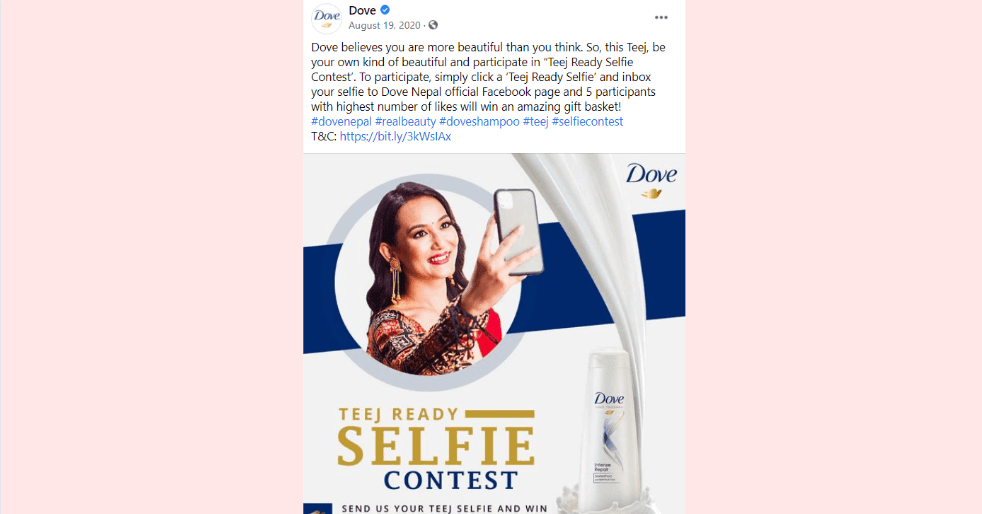 To make sure your giveaway is a massive success, it needs
A headline that grabs attention and contains what the benefit is for the entrant. You should write a clear title such as "enter to win (the prize)" to grab attention. Use this section to tell your audience what you want them to do.
Striking visuals such as photos, gifs, and videos. The higher the quality of imagery you use, the better. Don't forget to include a photo of the prize to build excitement. Giveaway posts that don't use photos or videos don't tend to have the best results.
An entry form or the way in which people enter the giveaway should be clearly listed. This portion of the giveaway is self-explanatory but needs to be clearly laid out. This is how you'll accept entries and what you will direct your audience to do.
All of the relevant entry and prize information. Include details about what qualifies as an entry and any exclusions to the rules here. Write details about the prize (to complement the photo and videos). Descriptive text, including the value, helps build excitement.
Include the social share buttons on your giveaway. Social share buttons on the page will allow the participants to share the giveaway with friends much easier, guaranteeing a few of them will.
Note: If you're using a giveaway tool, it's possible to reward those who share your giveaway with bonus entries. Sharing your giveaway can help them get a better chance at winning while you get more exposure.
6. Share your giveaway
Once your Facebook giveaway has been brought to life, it's time to promote it. At this stage, you need to help your target audience find it. You need to generate traffic toward the post.
To promote your Facebook giveaway, you have two options. You can either promote it via paid advertisements or grow your reach organically.
For businesses just starting on Facebook and social media, paid promotion can deliver immediate traffic to your giveaway page. This would be difficult to do with few followers and without the use of some help – although it's not impossible.
Paid promotions are viable if you have budgeted funds to build your audience. Facebook ads help to target your demographic quickly by providing you with many options to reach exactly who you're speaking to. All of this is done at a marginal cost to you.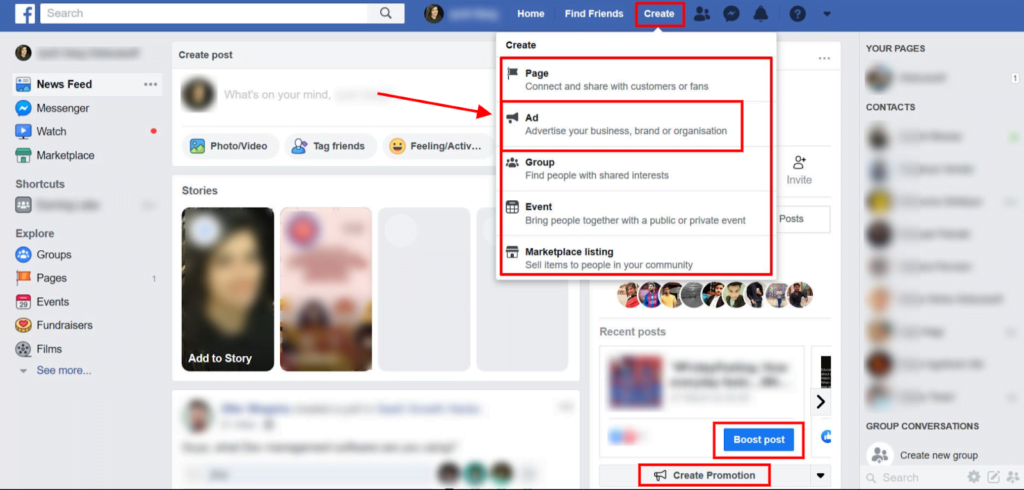 If you don't have a budget for paid promotions, there are ways to promote your giveaway organically. This includes
Promote your giveaway on Facebook and cross-promote on all your social media channels.
Add promotional imagery, banners, or pop-ups on your websites to alert all visitors about your Facebook giveaway.
Change the banner images across all your social media channels that will be visible on desktops. Update your social profiles and write posts about your giveaway.
Add calls-to-action blog posts and share them on social media.
Schedule emails to your subscribers and email lists, letting them know about the giveaway. Send them reminders and prompt them to share with friends.
Tip: Facebook interests, which are part of the app's demographic options, can drive up engagement for your giveaway. So understanding your audience's interests before sharing your giveaway will allow you to target it to their needs.
7. Follow up with your audience
Toward the end of your Facebook giveaway, it's a great idea to follow up with your audience.
If you're using a giveaway app, it will pick a random winner for you. Most apps automatically notify everyone when the giveaway has ended.
Whatever way you carry out this step, announce the winner on all of your social media channels. You can share the winning entry or a photo if applicable.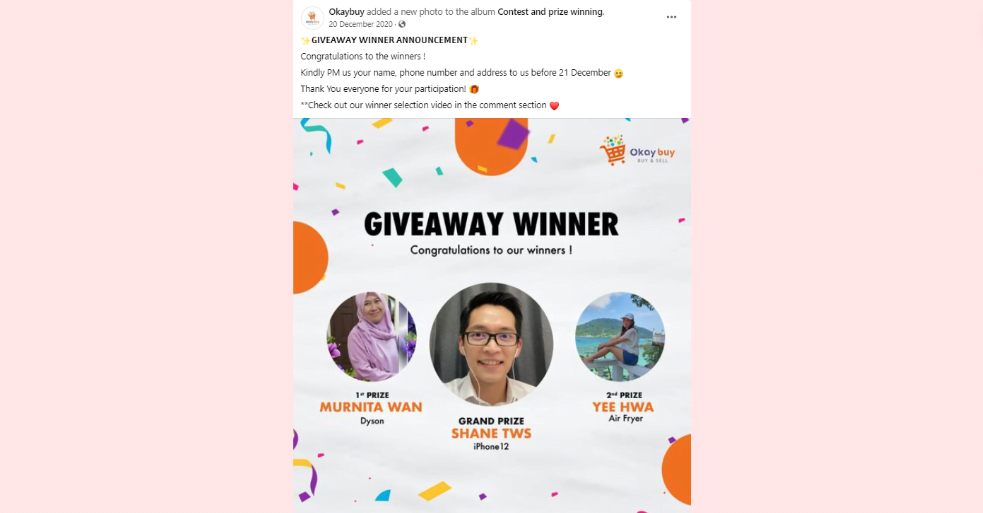 Most people will want to know if a winner was chosen. It can look suspicious if you don't announce a winner at the end of a giveaway. Not doing so might deter people from entering the next one.
In addition to sharing the winner announcement on social media, send a follow-up email (if possible) to everyone who entered. This is a personal touch that shows your followers you care.
This is your chance to include further information about your business. At this point, you might want to offer them a discount code as a "consolation prize," which will bring in more sales. You can also prompt them to look out for your next giveaway.
It's a good idea to continue to engage with the followers who entered. After the giveaway has ended and you've widened your audience reach, following up with everyone is the first step in turning your leads into paying customers!
Extra tips for choosing a great prize
‍How do you grab the attention of existing and new customers with a prize? Keep reading to find out.
You should consider your audience and what they would like for this process step. Remember, this prize is meant to grab their attention.
Do you have a new product, or are you receiving rave reviews about something in particular at the moment? You can amp up that hype by giving away that product as a giveaway prize!
How can you get their attention and engage them? In general, limited edition and exclusive items are well-loved. These can be pre-release products or services or existing ones with an added personalization or special feature. ‍
One cost-effective prize is to give away branded items you get made especially for the giveaway. Consider getting everyday items printed, such as pencils, pens, t-shirts, mugs, or bags. This is one way to promote your business twice. It's a simple but effective Facebook giveaway idea that works for many fledgling businesses.
In addition to product prizes, cash prizes, gift cards, and discounts work just as well. Many big names like Walmart and Amazon thrive on gift-card giveaways alone.
Gift-cards are easy to provide and universally appreciated. Discounts are a great way to turn participants into return customers. You can use gift cards to promote your other products or services.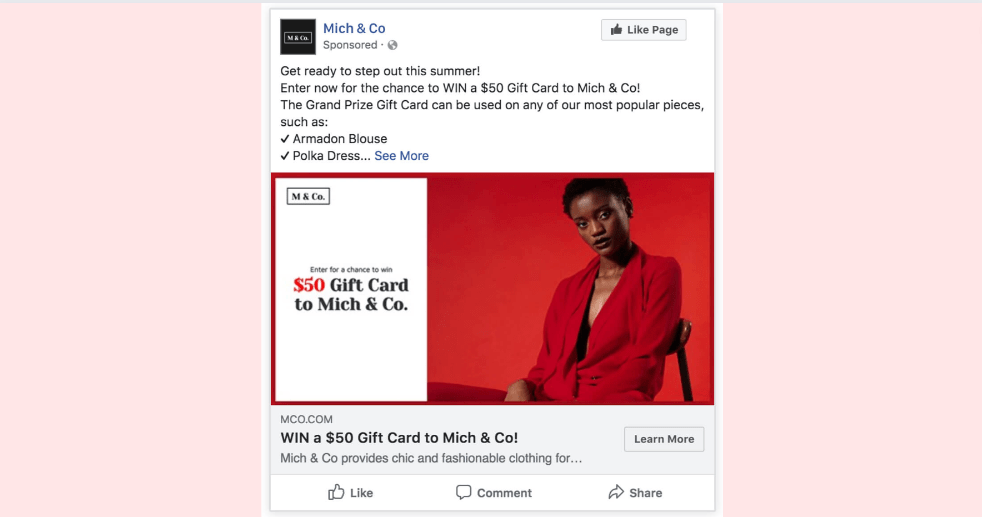 Bonus tip: ‍you could offer a few prizes, such as 5 inexpensive runner-up prizes, 2 higher-value prizes, and 1 grand prize. This tip is one way to draw in many entrants and engage your followers to desire the grand prize. Entrants might be happy just getting a consolation prize if they don't get the grand prize.
Lastly, you can ask your followers about their preferences and let them decide what they want to win from your selection. This might help you gain valuable insights into what your followers like about your business and helps you to incorporate their feedback.
How do you pick a Facebook giveaway winner?
How you pick your giveaway winner depends on what type of giveaway you hold. Here are Facebook contest ideas to get you started.
To enter the giveaway:
Leave a comment
Caption-this contest
Submit a selfie
Subscribe to a newsletter
Photo entry (for themed giveaways)
Answer a question (or fill in a questionnaire)
You can create a well-rounded giveaway if you combine a few of the above entry methods, for example combining #1, #2, and #3.
Tip: Generally, participants should do less for giveaways with inexpensive prizes on offer. A giveaway entry that requires lots of their personal information and time should be matched with a more expensive prize.
For example, #3, "design a meme," will require them to put more effort in, so to reflect that, offer them something special in return.
Dependent on your giveaway type from the above list, you will choose the winner in one of the following ways.
Choose winners;
from replies
from hashtags
from photo entries, etc.
from manual selection
from random selection
That said, there are primarily two ways you can choose a winner on Facebook:
1. Manually. You can write down all eligible entrant's names in a spreadsheet, then choose a random name from your list. The downside is that it's time-consuming, especially if you have hundreds of participants. If you have a big following on Facebook already, it might be best if you use a winner-picker tool.
2. Automatically. You can choose a winner with a Facebook giveaway picker tool. These tools will help you automate the selection process and save time. These tools include Wishpond, Shortstack, and Gleam.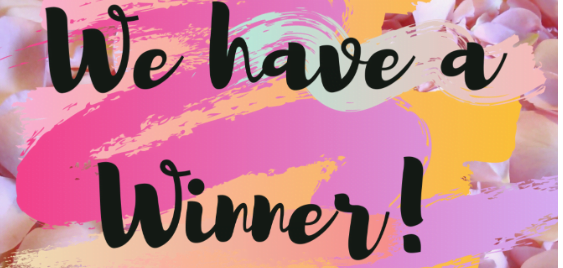 What are the Facebook giveaway rules?
Before you get started with running your campaign, it's essential to get versed with the platform's rules and some basic details.
The Facebook rules for running a giveaway (aka a contest) are quite straightforward. In summary, the rules go something like this:
You can't run a giveaway on a personal Facebook page.
You can run giveaways on Pages, Groups, Events, or within apps.
You must state that your giveaway is not administered, endorsed, or sponsored by Facebook.
You can't ask people to pay to enter your giveaway.
The contest rules, entry requirements, and terms must be easily located and visible on your giveaway page.
You shouldn't share on an entrant's timeline or a friend's timeline.
You're not allowed to ask anyone to tag others in the post to participate.
Your Facebook giveaway prizes and promotions must comply with all rules and regulations.
In summary, the things you can't do when running Facebook giveaways
Other social media networks don't have particular competition rules, but Facebook's promotion policy is very clear:
People's personal timelines and friend connections must not be used to promote your giveaway. For example, "share on your timeline to enter" or "share on your friend's timeline."
In addition, the call-to-action, "tag your friends in this post to enter," is not permitted.
Interestingly, the typical giveaway post where organizers ask users to tag and share is not permitted according to the network itself.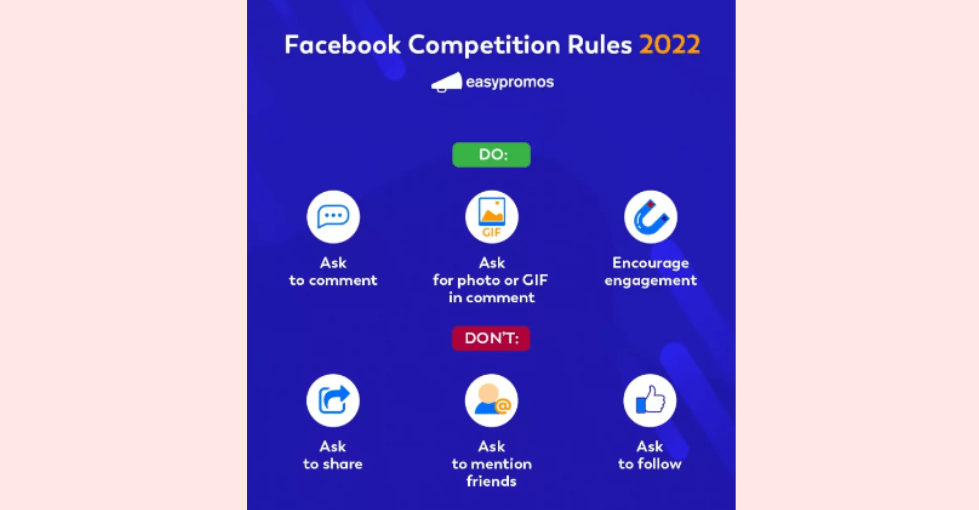 Is there an app for Facebook giveaways?
As we mentioned above, in addition to hosting the promotion and creating a simple post on your timeline, you can manage your giveaway through an app.
Using apps to help you create the giveaway can also help you to manage it. The giveaway tools can help you capture more lead information, such as demographic details and email addresses.
All of the information could help you plan your next marketing spend and increase the returns on your investment. Here is a list of products to help you increase traffic to your page and make your giveaway more of a success.
Best Facebook contest apps
This is a social contest and promotions app that allows you to run unlimited campaigns, such as photo contests, sweepstakes, and giveaways.
You can use this tool for other objectives as they have other options, such as landing email marketing automation, page creators, paid ads via Facebook, Google AdWords, etc. it's worthwhile, especially if you want more than just a Facebook giveaway app.
With this app, you can run contests for over 30 social media network platforms with over 90 entry methods. Also on offer are integrations for leaderboards, instant coupons, and prizes, for example.
SweepWidget's advanced fraud protection prevents scam accounts from entering your giveaways and only permits legitimate participants to enter.
SweepWidget is one of the most cost-effective options, and it's a great option for small businesses.
This is an all-in-one tool to manage your Facebook page and promotional activity. You can easily create apps, manage, quantify, and measure your results.
This app allows you to create custom tabs and contests on your business page. ShortStack's custom contest functions can easily add videos and pictures to your promotions.
This app is a popular drag-and-drop Facebook contest platform. Many businesses use Heyo to do more than run their giveaways, such as drive engagement, capture emails, and convert sales.
Heyo has many contest template recommendations that convert across all industries. You can make your campaign mobile-optimized, adding a professional touch to your giveaways.
This app works with Facebook's outlined guidelines and lets your fans upload pictures to participate in your giveaways.
They also have an application that allows your fans to enter your contest and see if they've won your giveaway.
In summary
These apps are a taster of what's on offer to help you figure out the best option. There are many more apps than this, and we hope that has excited you to plan your Facebook giveaway.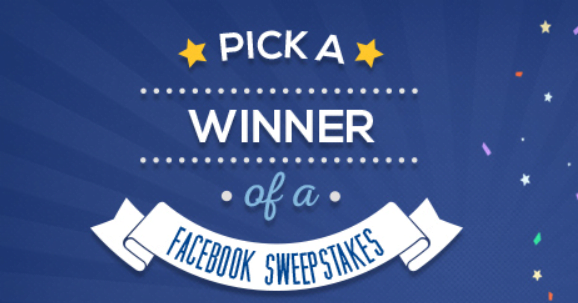 Facebook giveaways FAQ
Frequently asked questions about running Facebook giveaways.
Can I do a giveaway on my Facebook page?
In short, no you're not allowed to run a giveaway on your Facebook page. You can run a giveaway on pages, events, groups, or within apps, but not on a personal Facebook page.
You also can't ask people to pay to enter, share on a friend's timeline, or tag others in the post to enter giveaways.
Are giveaways allowed on Facebook?
In short, yes, contests (and giveaways) are allowed on Facebook.
According to the official word of Facebook, you can only do this when you follow their guidelines and rules for running for giveaways, competitions, contests, or sweepstakes. In other words, when administering promotions, you must follow their policies.
Final thoughts
A successful Facebook giveaway can boost your business reach while being one of your first efforts to increase sales. It might initially cost you money and time, but a high-quality giveaway on Facebook can ultimately pay off.
Hosting a few successful giveaways will help you meet your marketing goals and build a loyal following. That said, we wish you luck in running your Facebook giveaway!
Enter Facebook giveaways and win more prizes
There are countless Facebook giveaways to enter, yet with so many on offer, where do you start? Plus, you need to know how to win them.
Winning giveaway contests is a bit of an art form. We all want to win more free stuff, although few of us know how to maximize our chances of winning! This is where Giveaway Listing guides come in handy to help you in that endeavor.
You will find a wide array of giveaways on Facebook, such as book giveaways, NFT giveaways, and even instant cash giveaways.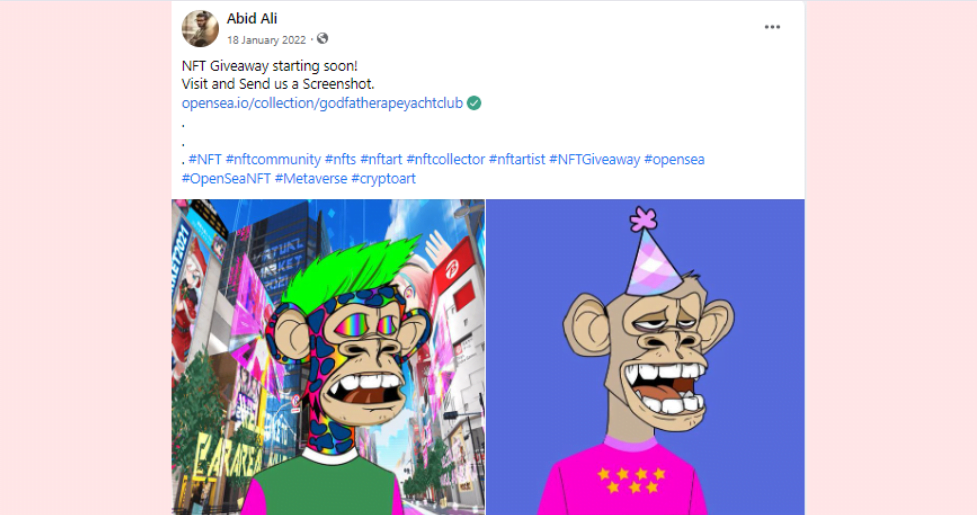 What are free giveaways on Facebook?
Unlike other platforms, Facebook giveaways are harder to find as their promotions aren't as widely advertised. But like many other giveaways, they can generally be found with the same tricks used to track promotions.
One of the platform's rules means promotors are not allowed to ask you to share the giveaway as an entry method.
In addition, the deadlines for these giveaways tend to be shorter than most – the plus side is that this increases your odds. The only downside is that you'll need to use some extra resources and time to search them out.
How to enter these giveaways
Some rules for promoting and running a giveaway on Facebook have recently changed, so how to enter successfully has also changed.
Most social media networks don't have specific rules for businesses to follow when creating giveaways, but Facebook's promotion policy is very clear. As an entrant, you cannot promote a giveaway post by sharing it on your page or a friend's page.
It's best to stick to the rules, so note this tip. The instruction to "share on your timeline to enter" or "share on your friend's timeline" will no longer be allowed as a giveaway entry.
In addition, the call-to-action, "tag your friends in this post to enter," is not permitted anymore.
Instead, you can "like" the giveaway post and a few other call-to-actions to enter most giveaways on Facebook, but you will find that most have clear guidelines laid out.
You will likely still need to fill out a form because just liking the post won't be enough from the business's perspective! Also, companies are encouraged to use reliable third-party promotional apps to gather your info for future use.
Some of these details are self-explanatory, but the simplest mistake can cost you a prize. For example, many entrants mistakenly forget to "like" the business page when entering a giveaway. That may not be a prerequisite to entering, but some companies can choose a winner only from fans.
Don't forget to like all of your favorite business pages and those you use for giveaways! If you skip this important step, your entry for a giveaway might not count!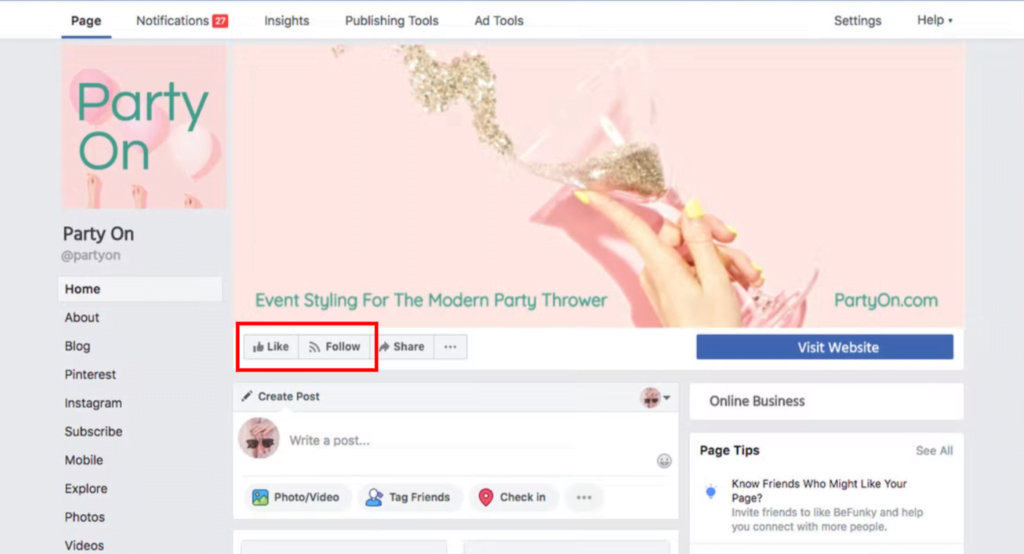 To learn about legitimate entries, read the rules for Facebook contests. It's aimed at the giveaway holders, but you can get the overall gist from their policy guidelines.
Top tip: including liking a business page, you should like the giveaway post. Many Facebook giveaways are hidden from anyone who doesn't "like" the promotion.
This is called "like-gating," but you must remember that liking the post will not count as an entry. If there is another action, such as filling out a form, you have to complete that step.
Why do you need to know this? This will also help you in the process of finding more giveaways.
How do I find Facebook giveaways?
Like all social media platforms, Facebook is about the social aspect, which helps you find them. Beneficially for us, it has a higher-than-average percentage of contests running on the site.
In summary, contests are giveaways that require some level of engagement, such as creating a photo meme or submitting a photo. The entries are then voted for and judged to determine a winner.
Sweepstakes and giveaways, on the other hand, are usually completely random. So you won't have to ask friends to vote for you or get creative to have a chance at winning a prize.
If you want to quickly enter as many giveaways as possible, then you will prefer sweepstakes or giveaways – and completely random promotions.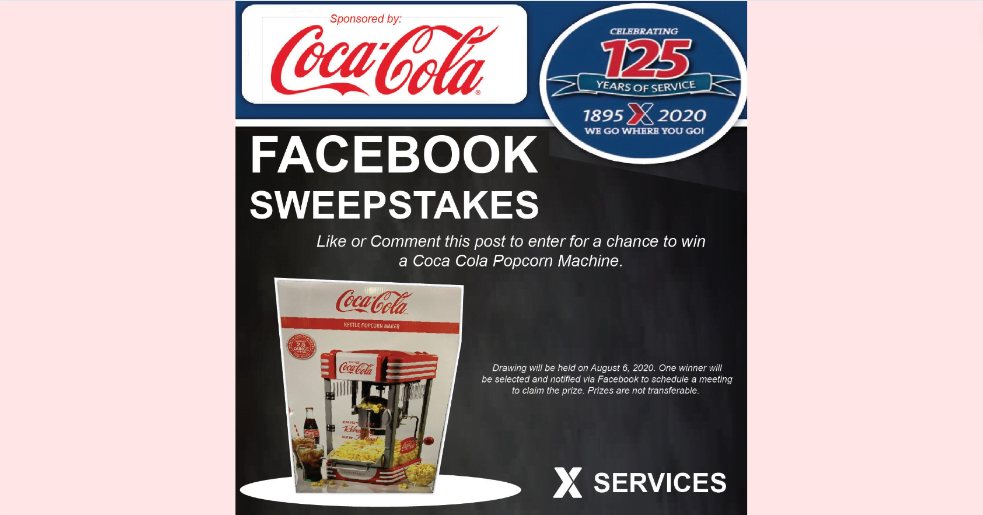 If you are a social butterfly and a talented creative, then contests may be more your thing. If you're playing purely to win and fast – go for Facebook giveaways and sweeps instead.
If you want to find out how to find the best giveaways and where to find them, keep reading! Our 7 tips will reveal all.
7 tips to win more Facebook giveaways
We'll now help you win more giveaways on Facebook in 7 simple steps!
1. Narrow your search with hashtags
When searching for Facebook giveaways, take note to check for relevant hashtags. The hashtags on FB work across personal profile posts, group posts, event posts, fan page posts, and all comments.
You can click on the hashtag you desire on any Facebook post to get redirected to its feed. There you will find a selection of posts only related to that hashtag.
You know how it is, your main "news feed" on your homepage is busy with a mix of posts and updates from friends, groups, and pages. Most of those posts are distracting when you're looking for giveaways.
To avoid this, bookmark all of the pages on FB that attract your attention, then pay a visit to your "page feed" instead. This feed will only show posts from pages you follow, and that's where you will find all of the giveaway pages you've saved.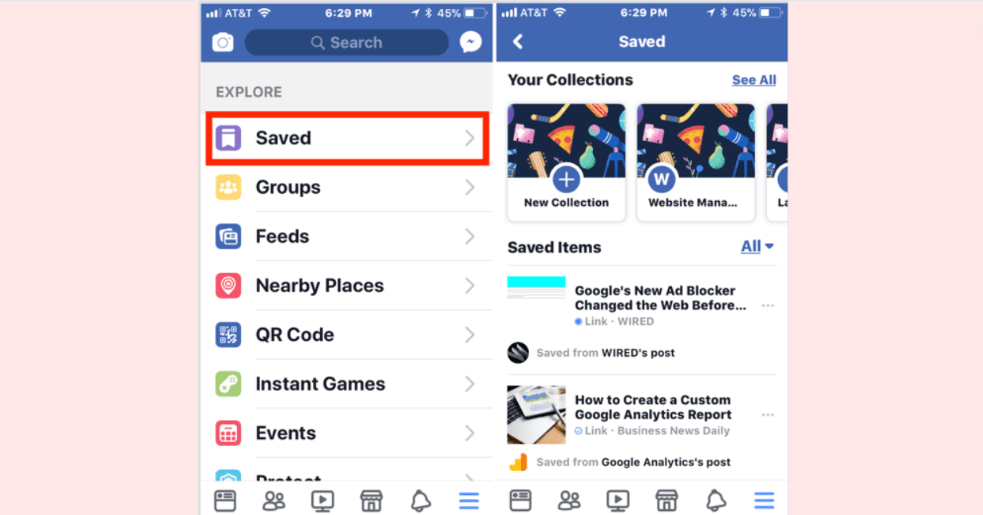 Don't forget, as a priority, to follow our page @GiveawayListing! You can find all your pages on www.facebook.com/pages/feed.
Note: Every hashtag on Facebook has its own unique URL!
2. Enter various giveaways
One of the best ways to ensure you'll win more prizes on Facebook is to enter various giveaways; don't limit yourself to one type.
There are simple giveaways to enter, such as filling out entry forms, simply liking a post, and entering your email address on a third-party platform. There are also more complicated giveaways to enter, such as photo contests. But they're not that difficult to enter.
Plus, most entrants will skip the effort it takes to enter competitions completely, such as photo contests or designing memes! So it's worth more of your time to enter these giveaways.
We recommend you create a folder on your phone filled with quirky competition photos. Think about using fun photos from days out, annual holidays, and anything interesting you could potentially use for a competition!
To go that extra mile, you could upload a photo to your comment even if it's not asked for. If you're asked to write a comment on a post to win, you might want to add a photo to make your comment stand out. If the winner is being picked manually, you can be sure you'll get noticed with a photo on a comment entry giveaway.
If you only need to comment WIN to enter the giveaway, the photo might not help. Only use it for comments where you must add extra effort, such as describing something.

Tip: Jazz up your profile and make sure it looks great! Don't forget to upload a friendly Facebook profile photo and cover photo. Some promoters will look at your profile page, so you don't want it to look like a fraudulent unused account. Some promoters will manually choose a winner, so the profile included – make your entry stand out!
Tip: Because winners are rarely chosen at random, it is recommended to always comment on a giveaway post even if the contest does not require it.
3. Calculate your odds
In the mainstream market of sweepstakes and giveaways, thousands of entrants will be competing for one prize!
Some promotions, such as Omaze contests to win a dream home, can generate millions of entries! To win Omaze giveaways or ones with many entries, you must have a game plan for winning.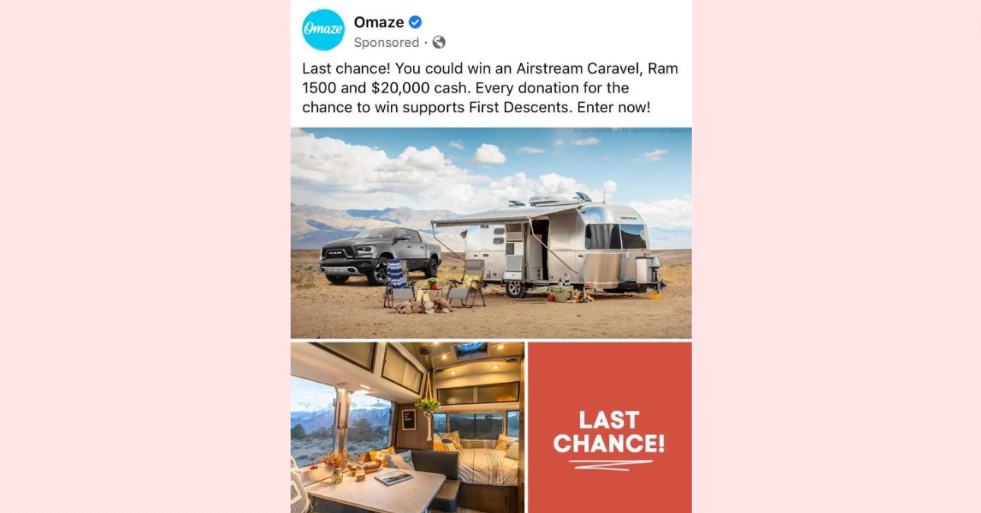 On the other hand, Facebook giveaway prizes are usually more modest in price and have a shorter entry timeframe. Another advantage for you is that they aren't as widely advertised, so comparatively you will have a greater chance of winning them.
Top tip: Look at a company's number of "likes" to see how many people may be eligible to win. If a company has under 10K fans, you can assume not everyone will enter. Your odds are far greater with this company than one with 100K fans!
Many entrants forget to "like" a business page which will make your odds even better.
4. Facebook giveaway groups
To find a host of Facebook giveaways, have you searched for giveaways in groups yet? You can find groups on Facebook such as Giveaways & Sweepstakes. This group has over 50K members, and you will find daily giveaway posts on there.
The only downside is that you might find quite a few scams on this page and many other Facebook groups like it. Where there's free stuff being given away, you can bet there are frauds out to take advantage of people's private information.
You could either join giveaway groups on Facebook or browse them at your leisure. In addition to that, search for "giveaway" in the Group tab of Facebook and see what you can find that way!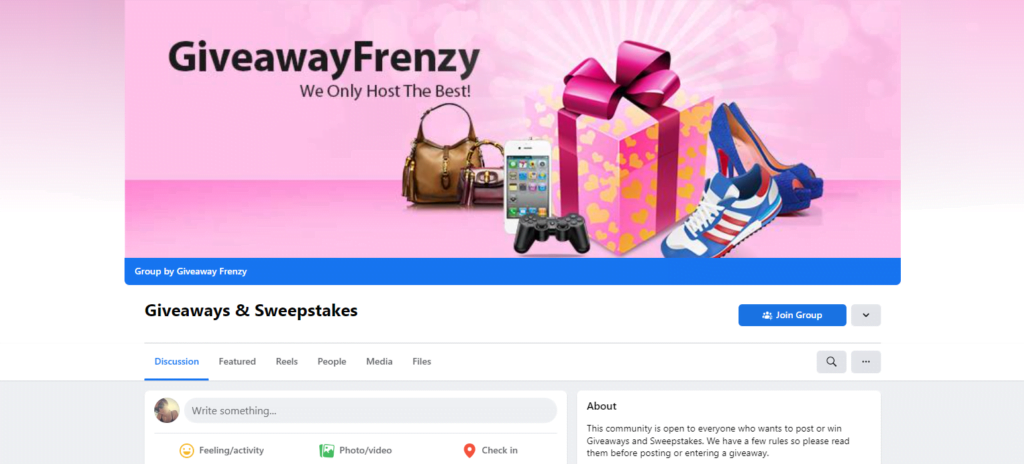 Tip: Each giveaway will have a different entry method, so each one will have different rules. You should read the terms and agreements for each giveaway and contest you enter. You want to make sure your votes count.
5. Search for low-entry competitions
As mentioned, your odds determine your chances of winning a giveaway.
When searching in giveaway groups, look for local groups close to your home location.
"Local giveaways" are always "low entry," meaning it's easier to enter and win them. They're always lower in the ranks of popularity and run by individuals, and rarely small businesses.
You should look for local Facebook "comping groups" (short for competition) and also find and like shops local to you, restaurants, and entertainment venues. If you go to each one's website, you will often find links at the bottom of their websites.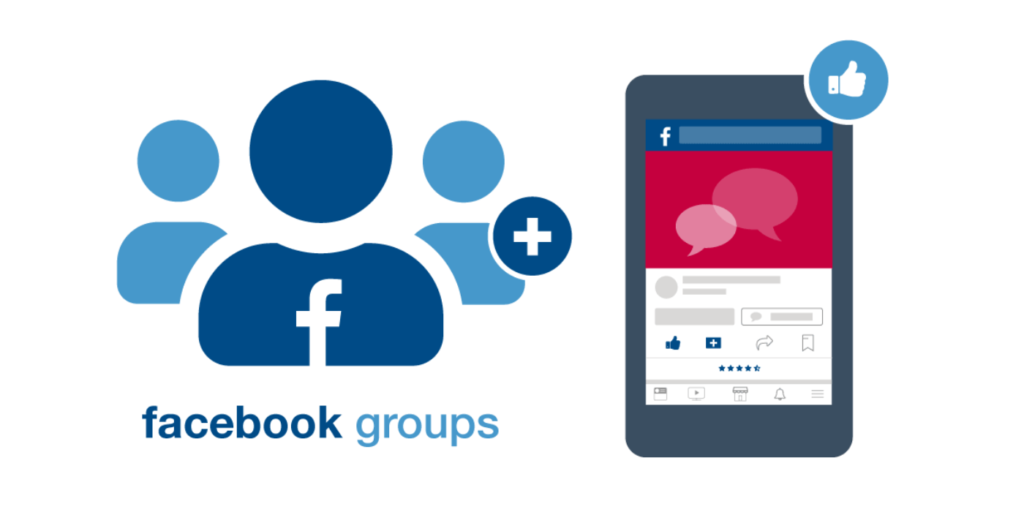 Tip: Don't forget to check out the area to view "more pages." this will show up when you like a Facebook page. Underneath, you will see a "you may like" pop-up. There you will find lots more local pages.
Use Facebook search and view "latest" results to find local and low-entry giveaways, especially on annual holidays with their own hashtag (#EarthDay, for example).
Bonus tip: Twitter can be a great source of Facebook giveaways too! Search on Twitter using keywords, such as 'Facebook giveaway', in a search.
Remember to view "all" results. You can often find low-entry comps like this.
6. Help from your friends
At this stage of the process, after you've entered giveaways, you can let your friends know that you are participating in giveaway on Facebook.
If you're entering a contest, you will require votes! You can send your friends the full instructions for the contest along with the links to vote for your entry. Include when the contest runs, so they have plenty of time to enter.
You could even post on your Facebook timeline as a public status and include the same information. Not only there, but posting to forums could maximize the number of votes you get.
Tip: You might want to add friends from your Facebook groups.This way, when you enter giveaways, you can ask them to vote for your entry (so long as they didn't enter it!)
Having a few extra friends to tag in Facebook comments when required doesn't hurt. If your friend likes your comment, it might get pushed to the top of the responses and be more likely to get noticed by a promoter.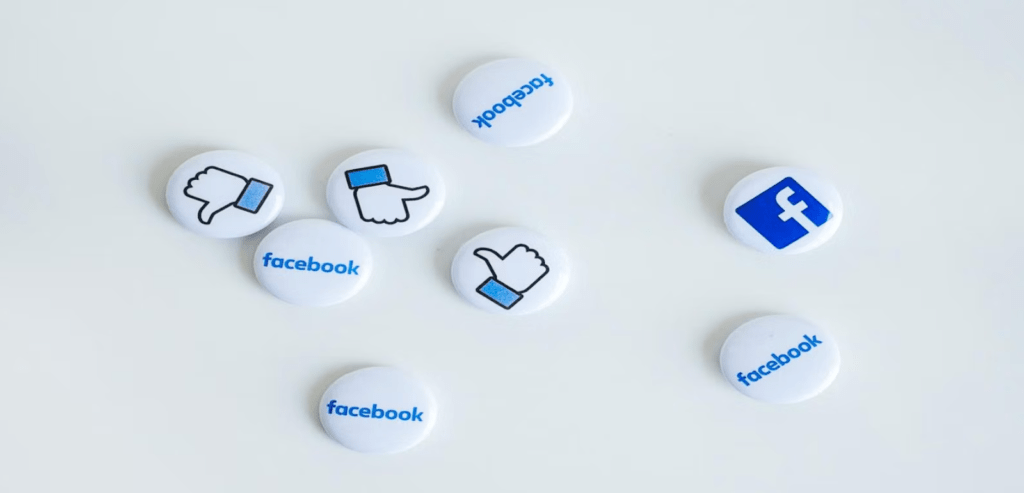 Remember not to tag too many people as Facebook's terms of use specify not to do that, and they might think you're a spam account.
Bonus tip: you want to make sure you don't miss a post from your favorite pages and from your friends too. You can select to "follow" your friend's posts too. Across all options, tick the boxes to "receive post notifications."
7. Giveaway Listing
The final step to ensuring you win more prizes on Facebook is to follow us on Facebook! You can find the latest giveaways available from us on the platform @giveawaylisting. Not only that, you will find live giveaway feeds across all of our social media channels and our website.
To find more giveaway accounts and people who regularly share giveaways, click on relevant hashtags in the search bar and tap on the results. By doing this, you'll find people sharing more giveaways. You can follow them or save a link to their account as a browser bookmark.
People who regularly enter and reshare giveaways usually do so via their social media stories, so make sure to tap and view their stories when you visit their profile!

Top tip: If you follow a business account or a user, you can 'get notifications every time they post. Tap "following" on their profile page, then tap "notifications."
Tip: if you're concerned about your privacy on the platform, you should maintain the "interests" portion of your account. If you don't want your "Interest" profile full of old information, you can always "unlike" the giveaway holder after a promotion has ended. The "unlike" link can be found on the company's fan page.
Final tip: don't sit on promotions! Act fast because most giveaways on Facebook don't last for very long.
You might want to start a Facebook account to join giveaways, even if you don't use it to communicate with friends and family. You could even start another account (if you do already have an account) and upload your user settings for the sole purpose of entering to win!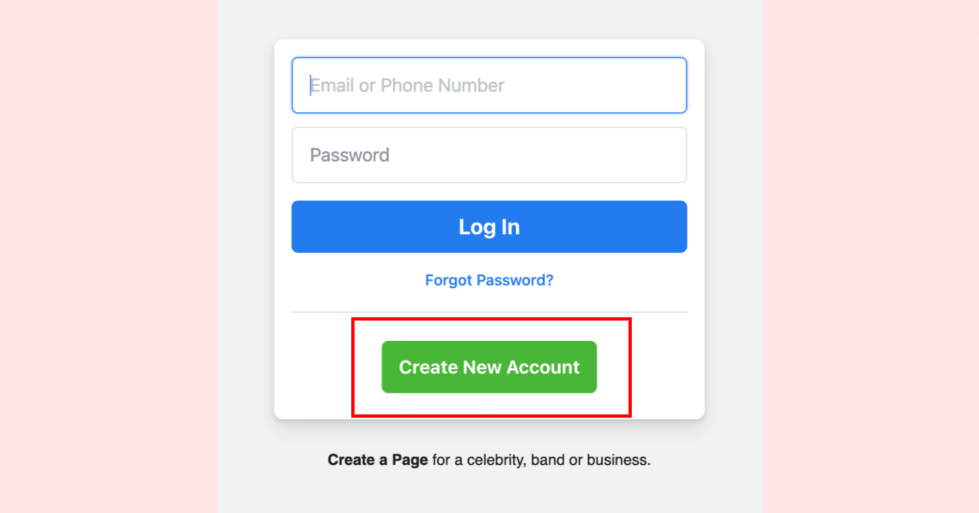 Facebook giveaways FAQ
Frequently asked questions about entering Facebook giveaways.
Is there a Facebook sweepstakes?
There are many different types of Facebook sweepstakes, but no official ones exist.
Various individuals and businesses hold the sweepstakes you will find. You will find everything from basic giveaways to random draws, competitions, and contests.
Each giveaway has a different name based on how you should enter the giveaway, and each has different benefits. Facebook sweepstakes are usually very straightforward to enter, and winners are selected randomly, whereas video contests are more complex and will involve judges to decide a winner.
Is there a Facebook random lottery?
Beware of anything on Facebook named "random lottery" – this is a well-worn scam that often circulates the platform.
If you fall for it, you will find out that Facebook does not have a lottery promotion. It's a large-scale operation and a spam email campaign titled "Facebook Lottery." So far, thousands of fraudulent and deceptive email messages have been sent.
Take note this email campaign is not associated with Facebook, and all of the details and information provided by these emails are false. Recipients receive the message they are the fake lottery winners.
The scam messages operate as phishing scams aiming to extract your sensitive and personal information, which will be used for nefarious purposes.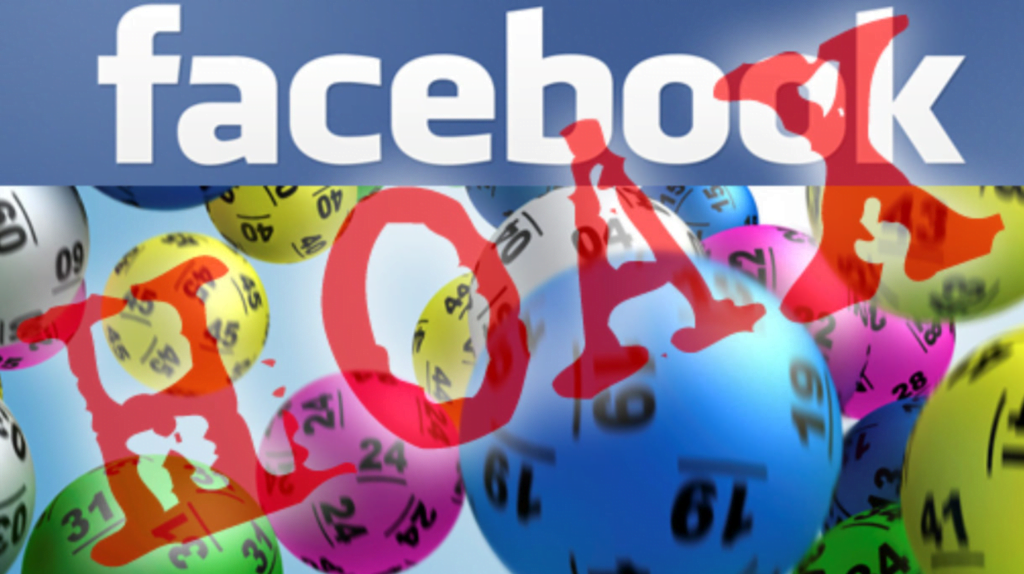 Final thoughts on Facebook giveaways
Whether you're entering giveaways or running them, Facebook giveaways provide you with the means to connect with billions of users worldwide. You can very easily grow your business on the platform and win hundreds of prizes.
If you'd like to check out the latest FB giveaways, check out our Facebook page. Also, don't forget to check out our live feeds, which are updated daily. On our website's home page, you'll find an updated list of giveaways.
Our website also has many more guides about running and entering various types of giveaways, so make sure to check those out. To finalize your giveaway ideas and prepare to enter as many as you can, feel free to review this article again any time!
If you found this guide helpful, you should check out our Instagram giveaways guide. Good luck, and don't forget to tag us on Facebook to update us with your good news!