Warriors giveaways in 2023
Formally known as the Philadelphia Warriors and San Francisco Warriors, the Golden State Warriors are now based in San Francisco.
Founded in 1946, the American professional basketball team moved to the West Coast in 1963 as San Francisco Warriors. The newly named Golden State Warriors were formed in Oakland in 1972.
The Warriors' history has seen them change their name a few times, and their evolution as a team has moved with these times.
Today, the Warriors host popular Warrior/giveaways during their equally popular matches.
In this guide, we will share all there is to know about Warriors giveaways in 2023 and try to help you win free game day tickets in ingenious ways.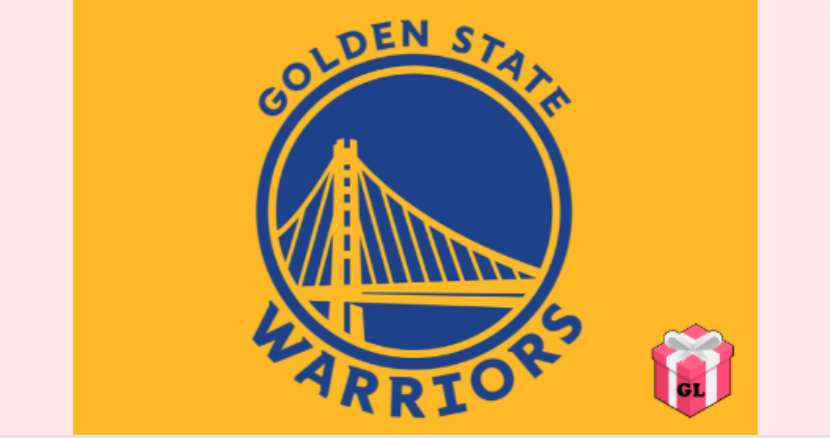 What are the Warrior giveaways?
The official Warrior giveaways are held at the team's home stadium called Chase Center.
The indoor arena known as the Chase Center is located in Mission Bay, San Francisco, California.
The home arena venue for the Golden State Warriors is where all of the team's promotional games, aka giveaways take place.
It's important to note that every ticketed audience member is entered into the Warrior NBA giveaways. However, not all giveaways have unlimited prizes up for grabs.
To ensure you can win a giveaway prize, follow our steps in the next sections.
The Golden State Warriors have been growing their giveaways and their franchise. Here CNN covers that the team made it to Forbes' most valuable NBA franchise list.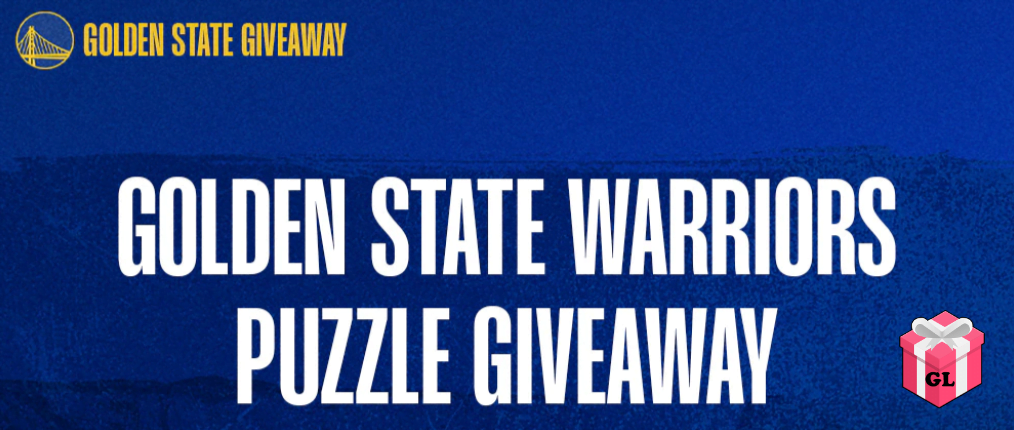 How can I enter a Warriors giveaway?
To enter an official NBA Warriors giveaway, you must buy a ticket for the promotional game you would like to attend.
Once you have your ticket, make sure you attend the game early to have a chance of taking home a prize.
As mentioned, some prizes are unlimited, but some are capped at approximately 10,000 per game.
The Chase Center has approximately 18,000 seats, so if you attend a sold-out game with only 10,000 prizes, note that not everyone will take home a prize!
For those games, make sure you're early. See below to find out exactly where you can find the information regarding how many prizes will be given away. For example in this recent giveaway, all fans were given a Warriors Splash towel.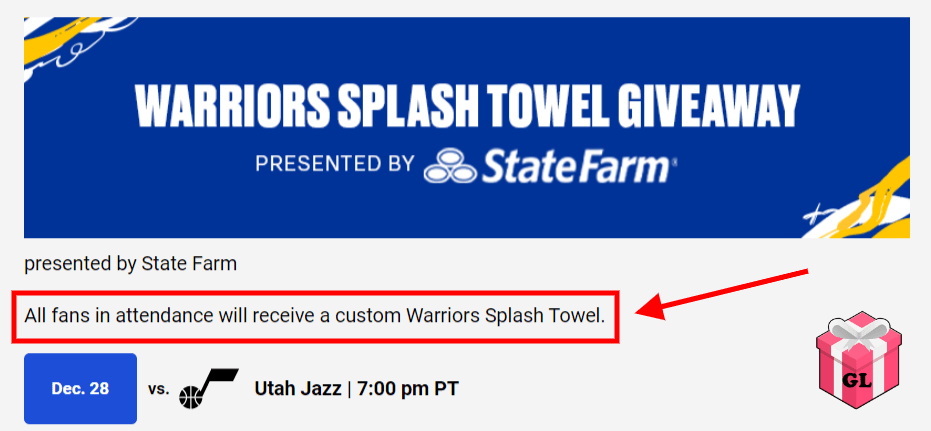 However, only the first 10,000 fans in attendance additionally received a free Warriors puzzle. Therefore, coming early can be a great idea if you want to get the best perks.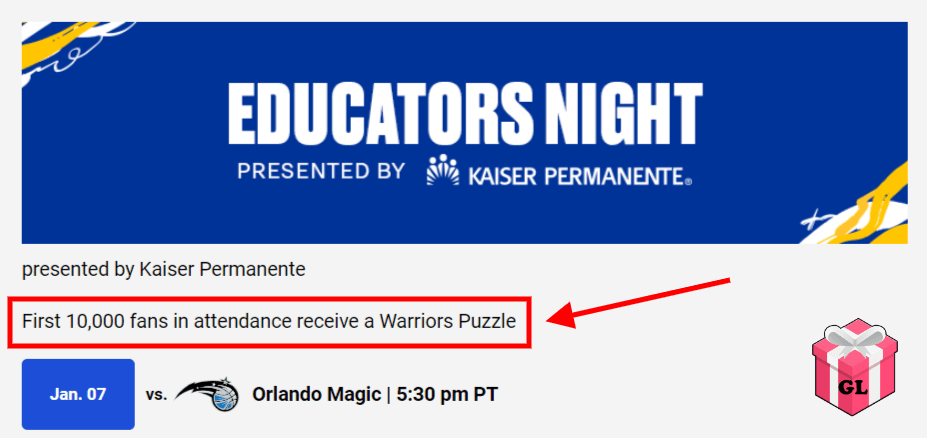 Visit warriors.com for single-game tickets or call 1-888-GSW-HOOP to buy your tickets. Alternatively, you can buy tickets at Chase Center's box office.
Which prizes can I win in a Warriors giveaway?
Warriors game giveaways' past and present prizes range from limited edition collectibles to wearables and more practical items.
Current giveaway items include collectible items such as bobbleheads, replica rings, replica trophies, and puzzles.
The more practical items on offer at the moment are basketball-themed clothing, such as branded championship t-shirts.
There is also the chance to win free tickets in Warriors giveaways, but these aren't during their game giveaways.
To win free Warriors tickets, you have to enter their official sweepstakes. We will reveal how you can do that in our giveaway guide.

How can I win a Warriors giveaway?
If you want to win an official Warrior giveaway during their game giveaways, you must show up to a promotional game. That's it!
Below we have listed what the upcoming season's promotional games and giveaways include. That includes how many fans in attendance will receive prizes.
For the Warriors giveaways, make sure you do the following:
1. Head to the NBA website, choose your game and the associated giveaway
2. Purchase your ticket (or enter a sweepstake to win a free one!)
3. Show up early on the game date, and aim to arrive at least 1 hour early!
4. Head to the correct point of entry to receive your giveaway prize
5. If the giveaway is "for all," you will be guaranteed a prize, but it doesn't hurt to arrive early either way.
As noted, there are other ways to win a Warriors giveaway besides the above.
You might want to try your luck at winning free Warriors tickets. We have you covered in our next section with our Warriors giveaway guide.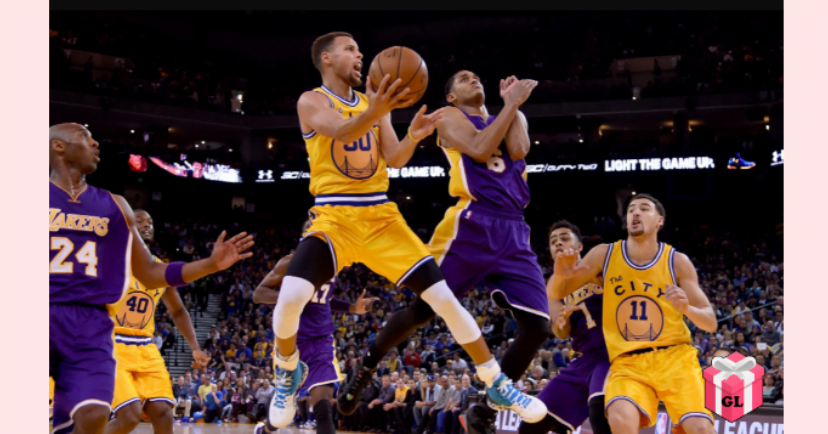 Win free tickets to the Warriors
Here are our 5 tips to help you win free tickets to a Warriors game.
1. Enter the Ultra Courtside Sweepstakes
For every Warriors game, the sponsor Michelob Ultra is giving lucky fans 2 Ultra Club free tickets each.
You don't need to purchase anything to enter the sweepstakes, but you must be over 21 years old. All you have to do is complete and submit an entry form to enter, see the full rules here Warriors.com/Ultra. 
There will be a grand total of 36 prize winners. Each prize winner will receive 2 lower bowl tickets to a game. You can enter this sweepstake here. Good luck!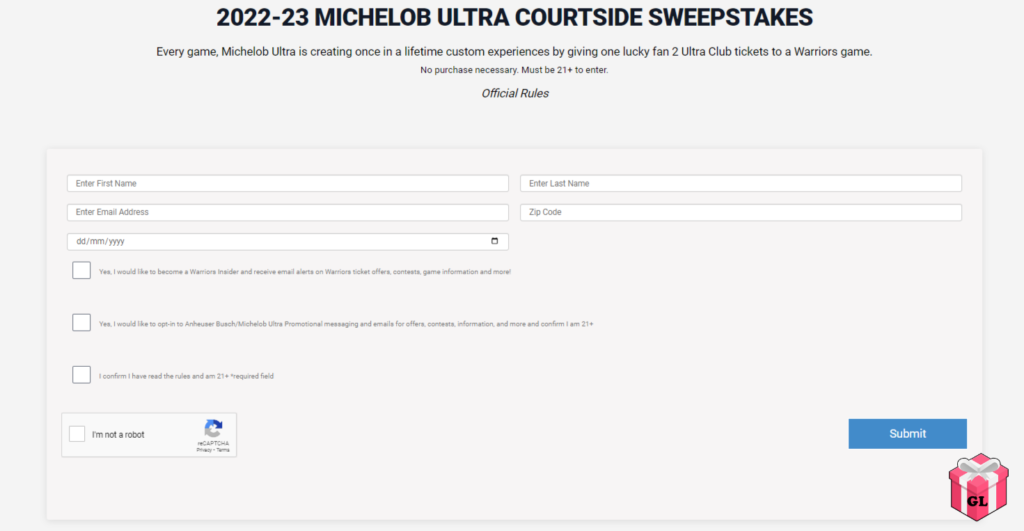 2. DoorDash Golden Gameday
As well as existing sponsors, stay up to date with new sponsors such as DoorDash. DoorDash signed a multiyear deal with the Warriors to become a new sponsor in October 2022, which means the potential for more Warriors giveaways.
They're currently running a "Golden Gameday" promotion which is for DashPass members. Not only are they running promotions on food items, but members also have the opportunity to win Warriors tickets throughout the season.
The first DoorDash promotion occurred on Oct. 18, which coincided with the first regular season game. Check out NBC's announcement for the latest.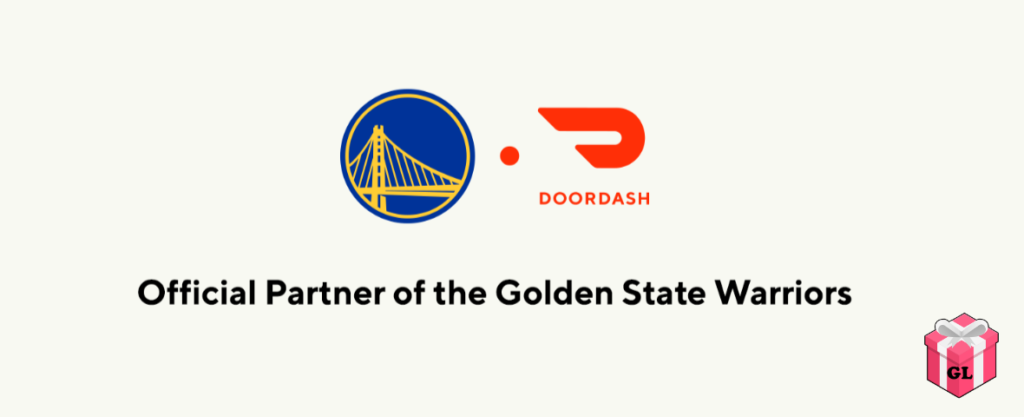 3. Follow Dubs Community
We recommend you follow Dubs Community on Twitter to get a chance to find the latest giveaway surprises as they're announced.
As seen on Dubs Community, you will find a bunch of exclusive giveaways and mentions of promotional game announcements. Be the first to enter a giveaway and hear about official sponsors' promos here.
Stay up to date with NBA's official Warriors social media channels for all of the latest giveaway news.
4. Join Dub Club
The official Dub Club gives you priority access to exclusive presale opportunities, season ticket memberships, giveaway news, and Warriors shop discounts.
By signing up, you will be the first to know about official giveaways and promotions, including chances to score VIP tickets for select games.
It's easy to join Dub Club. You can sign up here.

5. Giveaway Listing
Search our giveaway feed for the current Warriors giveaways that are on offer. We share details of the latest giveaways to enter, plus informative guides to help you win them!
With 10 years of experience and counting, we have gathered all of our giveaway knowledge in one place on our website. You can find updated live feeds at Giveaway Listing. 

Not only will you find information about Warriors promotional giveaways, but we also have other sports giveaways that will interest you.
What are the promotional Warriors game events?
Promotional Warriors game events are just that. They're promotional events held on game days. 
You can find the promotional schedule for each season on the NBA's official website. This schedule is announced before every season starts.
With each season's announcement comes new giveaways and themed days. Current theme days include heritage and championships days.
Each promotional game will have an associated giveaway. Each ticketed audience member is entered into the giveaway for attending.
You can find the full listing of Warriors giveaways/promotions and promotional events here. You can also search the schedule by the themes Misc, Heritage, and Bobbleheads or Show All.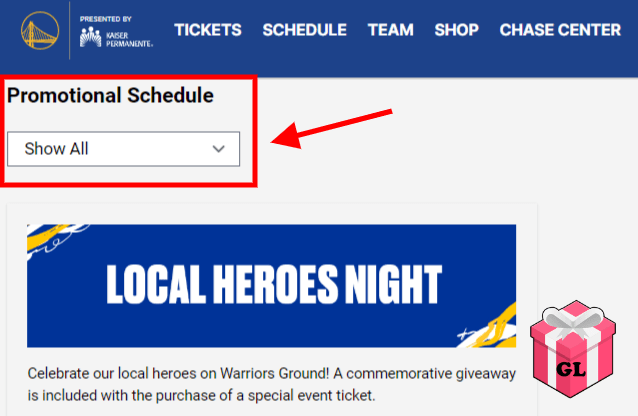 Let's take a look at what giveaway games are currently scheduled and what you can win.
What is the Warriors' 2023 promotional schedule?
The Golden State Warriors announced its promotional schedule for the coming NBA season in September 2023.
The current promotional schedule sees the return of bobbleheads and Championship-themed giveaways. Their popular heritage nights have also made a comeback.
The Warriors' regular season promotional schedule for the current year running through to next year, including theme nights and giveaways, are as follows.
October 18, vs. Los Angeles Lakers. All ticketed fans who attend the game will receive a collectible Warriors' NBA Championship t-shirt.

November 14, vs. San Antonio Spurs. The first 10,000 ticketed fans who attend will receive a Jordan Poole bobblehead. It's a limited edition.

Wednesday, November 23, vs. LA Clippers. All ticketed fans who attend the game will receive a highly sought-after collectible Championship replica ring.

Monday, December 5, vs. Indiana Pacers. All ticketed fans who attend the game will receive a collectible Championship replica trophy.

Wednesday, January 4, vs. Detroit Pistons. The first 10,000 ticketed fans who attend the game will receive an Andrew Wiggins bobblehead. It's another limited edition!

Saturday, January 7, vs. Orlando Magic. The first 10,000 ticketed fans who attend will receive a collectible Warriors puzzle!

Monday, February 13, vs. Washington Wizards. The first 10,000 ticketed fans who attend will receive a "Fourever Champs" bobblehead. This limited edition will feature the players Draymond Green, Stephen Curry, Klay Thompson, and Andre Iguodala holding the four Championship Trophies they've won together.

FAQ about Warriors giveaways
Here are some of the most frequently asked questions about the Warriors giveaways.
How much are the Warriors' giveaways?
It's entirely free to enter the official Warriors giveaway/promotions held at their home ground (if you minus the game ticket cost!)
The ticket to the game is the only cost for entering a Warriors giveaway. As a ticketed guest, you are entered into the promotional game giveaway taking place on the day.
Single-game tickets can be purchased by visiting warriors.com or at Chase Center's box office. Alternatively, you can purchase by calling 1-888-GSW-HOOP.
Are there any free Warriors giveaways?
Yes, there are many free Warriors giveaways. For example, the sweepstakes mentioned above with their sponsor Michelob Ultra or new sponsor DoorDash.
Those sweepstakes are entirely free to enter.
The promotional games are also free – aside from the cost it takes to buy a ticket to the game (unless you have won free tickets to attend!)
What are the Warriors' bobblehead giveaways?
The Warriors' bobblehead giveaways take place during the Warriors' promotional game days.
Different player bobbleheads are given away throughout the season as a giveaway prize. The bobblehead giveaways schedule is announced every season.
Each bobblehead will be unique and essentially a real collector's item, as these are often not reproduced. As a result, you will find some of the bobbleheads for sale on resale sites such as eBay.
When are the Warriors giveaways?
The time for all Golden State weekday home games during the regular season in 2023 to the following year will start at 7 p.m. These all take place in the Chase Center.
All weekend (both Saturday and Sunday), home arena games will begin at 5:30 p.m. The only exception for this season's schedule is the Christmas Day game vs. the Memphis Grizzlies which will begin at 5 p.m.
The game vs. the Minnesota Timberwolves on February 26 will tip off at 4:30 p.m.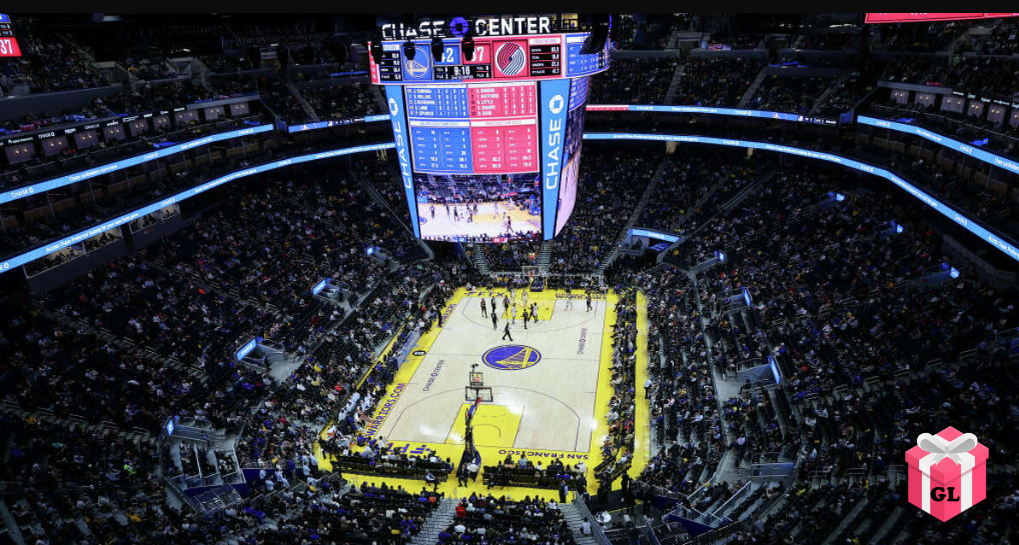 What's next for the Warriors giveaways?
The evolution of the Warriors giveaways has been exciting to witness. For die-hard fans, it's always fun to find out what's on offer at the start of a season.
With each season of games come new game giveaways, memorabilia, and prizes on offer.
If you want to catch what's next for Warriors giveaways and dribble over the offerings, you're always welcome to check back with Giveaway Listing. 
All jokes aside, we recommend staying tuned to Giveaway Listing to see more basketball giveaways from your favorite teams, including the golden Warriors!
Plus, don't forget to follow our tips above and check out the Warriors' official site for more Warriors/giveaways news.
We also have many sports team giveaway guides available to view right now, such as the Baltimore Orioles, the Angels, the Mets, the Astros, the Padres, and many more!
For now, we wish you luck taking part in the Warriors giveaways!